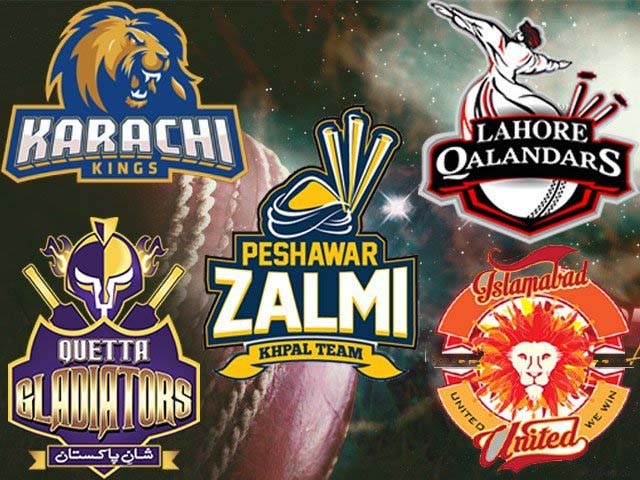 ---
PSL 2016 vs PSL 2017: It's about time PCB brings something new to the stadium
It's disappointing to note that even after two editions of the PSL, we have been unable to unearth new batting talent.
---
The Pakistan Super League (PSL) has been a great addition to Pakistan's domestic calendar. For almost a decade, foreign teams refused to tour Pakistan and PSL managed to end that drought for us. Furthermore, young local cricketers were able to play alongside international players.

Spending time with maestros like Vivian Richards, Dean Jones, Wasim Akram, Kevin Pietersen, Darren Sammy is important for young players, as it can help boost their confidence. Moreover, domestic matches typically do not see stadiums filled with people to the brim but PSL changed that and brought with it huge crowds, teaching cricketers how to play under immense pressure.




PSL is a win-win situation for cricketers, the Pakistan Cricket Board (PCB) and for cricket fans. The onus is now on the PCB to not only continue this tournament but to further improve it as well. Hopefully, we can get more international players to participate in the future and also help groom players for our national team.

The second edition of the PSL culminated with a well-organised final at the Qaddafi stadium in Lahore. Like last year, this year's PSL had five teams participating as well. I hope that in the coming years, PCB will include more teams in the tournament. If so, more cricketers will get the chance to play in this high-quality tournament and public interest will further increase.

It was great to see the Qaddafi stadium packed during the final, and even though it was held in Lahore, the frenzy surrounding the match was spread across the entire country; people wore shirts to support their favourite teams and many places had public showings of the match on big screens. The enthusiasm revolving around the final made it seem like that of an international tournament like the T20 World Cup.

Different analysts gave their feedback on this year's PSL tournament and stated that it was far better organised than the first one, proving that PSL is improving with time.

As I sat back to analyse this year's tournament, I found many interesting similarities between the first and second edition of the PSL. I realised that the organisers of PSL did not bring anything new to the table this year. Below you can see a few of the glaring similarities that I found:

1. The inaugural match of the tournament in both editions was won by the team chasing the target and on both occasions the team winning the toss opted to field first. During the first edition, it was the Quetta Gladiators who beat Islamabad United in the inaugural match. This year, it was Islamabad United who steamrolled Peshawar Zalmi in the inaugural match.

2. Similar to the first edition of PSL, Karachi Kings were defeated by Quetta Gladiators in both round matches this year as well. Karachi Kings lost all four of their matches to Quetta Gladiators and now have to wait for another edition of PSL to open their account against them.

3. Chris Gayle continued his wretched form in both editions of the PSL. During the first edition, he failed to stamp his authority while representing the Lahore Qalandars. In this year's tournament, Gayle's failure contributed massively to Karachi Kings' awful performance. Last year, he scored 110 runs whereas this year, he scored 160 runs in the tournament and was not his usual self. It pains cricket followers to see one of the most explosive batsmen in cricket struggle like this. My advice for Gayle is that he should retire from all forms of cricket instead of damaging his image through below par performances.

4. Lahore Qalandars failed to defend a total of 200 runs against the Quetta Gladiators for a second consecutive year and Pietersen contributed to Quetta's victory on both occasions.

5. Lahore Qalandars made 14 changes in their team for the second edition but these did not bring any changes to their fortune. For a second year in a row, the Qalandars finished at the bottom of the table and were the first team to be knocked out of the tournament.

6. The first play-off in both editions was played between Quetta Gladiators and Peshawar Zalmi. In both editions, Quetta Gladiators defeated Peshawar Zalmi by a solitary run in the first play-off and incidentally Mohammad Nawaz picked up three wickets on each occasion.




7. The first knockout match in both editions of the PSL was played between Karachi Kings and Islamabad United. In the first edition, Islamabad United defeated the Karachi Kings, but this year, however, it was the Karachi Kings who beat their opponents and moved to the next stage of the tournament.

8. Both editions of the PSL witnessed a century during the second knockout match. Last year, it was Sharjeel Khan who scored a century and this year, it was Kamran Akmal and his century that took his team to the final.




9. For a second consecutive year, the Quetta Gladiators lost the final. The franchise played well throughout the tournament but when it came to the final, they perhaps took a lot of pressure upon themselves. Here's hoping they learn from their mistakes and come out of this habit of losing the title match.




10. A player from West Indies has had an influence on the PSL final in both editions. Last year, it was Dwayne Smith who guided Islamabad United to the title through his flamboyant batting, and Smith scored match-winning 71 runs in 51 balls while chasing a target of 175 runs. This year, it was Sammy who floored his opposition through his batting and his captaincy. When Sammy came to bat, his team was struggling but he scored a quick fire of 28 runs in just 11 balls, allowing his team to set a total the other team could not chase and winning the trophy.




11. Vivian Richards's passion as the Quetta Gladiator's mentor was unmatched. He showed his excitement during crucial moments of last year's edition and this year he showed how passionate he was about the tournament. Seeing him cry when the Quetta Gladiators were defeated was a sad moment but it shows how important the tournament was to him, and how important mentoring the youngsters of the team was to him.

It's sad to note that even after two editions of the PSL we have been unable to unearth new batting talent. Last year, bowlers like Rumman Raees, Mohammad Nawaz and Mohammad Asghar stole the limelight. This year, all eyes were on the bowlers once again. Shadab Khan of Islamabad United impressed everyone with his talent and seemed ready to break into the national team. He can be seen as one of PSL 2017's big finds.

Amongst this dearth of batting talent, Hussain Talat of Islamabad United is another ray of hope. I hope someone can groom this batsman into a great player and that he doesn't get lost within the clutter as young Bismillah Khan of the Quetta Gladiators did. Last year, Khan showed his talent during the first PSL but the Quetta Gladiators' management unfortunately failed to include him in any of their 10 matches this year.

I hope the PCB will continue to work for the betterment of domestic cricket at all levels and come up with more tournaments that are capable of attracting the public's attention.