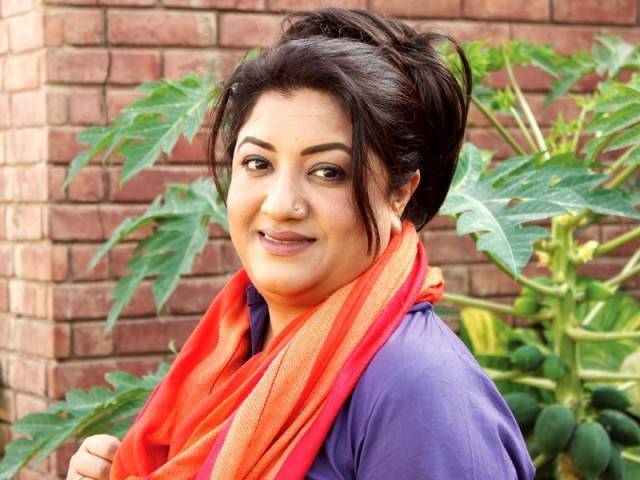 ---
On Hina Dilpazir, Khwaja Saras and our intolerance
We give them change at traffic signals, consciously avoiding eye contact that may otherwise acknowledge their presence
---
Any open-minded person living in Pakistan will agree to the fact that we as a society are not very tolerant, nor easily accepting.

Living in the 21st century where other countries are striving to overcome the gender pay gap, we are still battling issues like honour killing and inter-racial and religious conflicts. In a nutshell, we are still at a war with ourselves struggling to deal with and accept the differences that every society faces.

So how I ask, would you expect such an intolerant society to treat their intersex community? Simple, we opt for the easy way out and dismiss their mere existence; we ignore their presence and shun every question regarding their being.

When cars stop at signals, we may give them our spare change, but we do so while consciously avoiding eye contact that may otherwise acknowledge their presence. We might call them into our homes to celebrate the birth of a child, but we will never grant them the respect of having a meal with us while they're there.

Every now and then we voice our opinions on how these beggars are corrupt and have a mafia of their own, yet we never give any of these helpless Khwaja Saras (transgender people) a chance to earn a decent living through respectable means.

We've turned the entire intersex community into street beggars and dancers because we've never given them the opportunity to do anything but that. So don't fool yourself into believing that they live like this because that is supposedly their fate – you and I are both responsible for the cruelty, discrimination, and humiliation they suffer from on a daily basis. We are the reason why they can't live normal lives. Not them!

In midst of these double standards, devoid of all logic, the very chirpy and lively Hina Dilpazir, popularly known for her role in drama serial Bulbulay as Momo, shone a light on this highly sensitive issue in early 2016. Hina posted a video on her Facebook page that has recently resurfaced on social media, all while the deep portrayal of the Khwaja Saras community in the drama Khuda Mera Bhi Hai creates quite a stir. People are finally beginning to acknowledge the existence of this community and are engaging in dialogue about their legal and moral rights.

This drama has struck chords with the audience and has touched viewers as well as made them guilty of contributing to the brutality that an intersex child and its family are forced to bear; for a sin that they're not even responsible for.

While Hina Dilpazir's efforts in promoting the idea of hiring house help from the intersex community are not revolutionary, they are certainly aimed in the right direction. And today, we can finally understand the importance, impact, and need for these small efforts to bring about a bigger, more dignified change for the Khwaja Saras community.

If everyone makes an effort to allow the Khwaja Saras community to become something past this label, and provide them with opportunities to contribute to society, then we can make them valuable resources that help us move forward, rather than pull us back.

"They don't choose to be different. But we continue to punish them for something they are not responsible for. What are we challenging? Their mere existence or the laws of nature?"
Facebook Conversations
COMMENTS (7)
Comments are moderated and generally will be posted if they are on-topic and not abusive.
For more information, please see our Comments FAQ