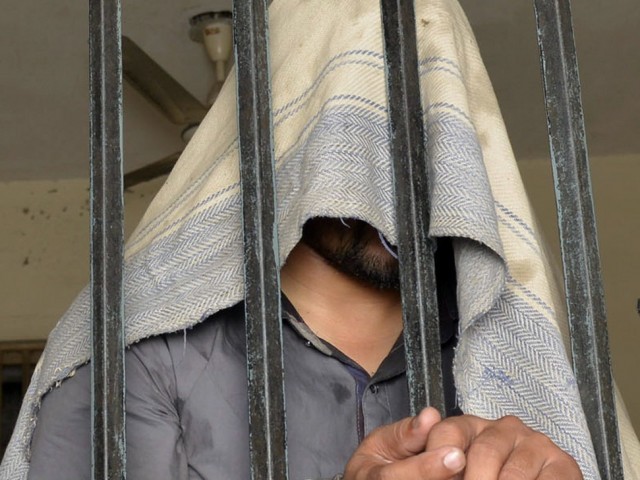 ---
Does post-crime insanity have any legal value in Shariah?
According to scholars, insanity may be raised as a defence not only against the crime itself but against the trial.
---
Recently, the Supreme Court of Pakistan maintained the death sentence awarded by lower courts to Imdad Ali – a schizophrenic man placed under trial for murder. This decision sparked controversy among civil society members. In their view, to punish an offender with a severe mental disorder is an extremely unjust decision. Although the court has agreed to revisit the verdict and many have presented their views on the issue, no one has yet approached the problem from the Islamic law perspective despite the significant role it plays in our legal system.

Indeed, the case of post-crime insanity has been greatly debated and discussed in a highly nuanced manner by classical Islamic jurists.

Islamic law, or Shariah, applies to individuals who have attained puberty and are mentally sane. Consequently, within Islamic fiqh, there are special provisions for infants, minors and "madmen". These categories are discussed under the rubric of Ahliyyah (legal capacity).

Principally, insanity is a catch-all term, which includes various states of mind. Generally, a person can be referred to as 'insane' if he or she is suffering from a defect of reason which renders him or her incapable of understanding the nature and quality of the criminal act at the time of commission or omission.

The hadith of the Holy Prophet (pbuh) states that the pen is lifted for writing the deeds of three kinds - the one who is asleep until one wakes up, the child until he becomes pubescent, and the insane person until he becomes sane (narrated by Ahmad).

The literature review of the legal work, produced by classical jurists explicating on this prophetic tradition, is enormous and beyond the scope of this piece. However, there are two points which are of immediate import.

First, an insane person is not to be punished physically but damages, if any, are procured from his or her wealth. Second, insanity as a legal defence may be raised not only against the crime itself, but even against the trial since an insane person cannot defend him or herself nor can an insane person be accurately represented by legal counsel.

To exemplify, I am including three instances from the Shariah:

1. Zayn al-Dīn ibn Ibrāhīm- Ibn al-Nujaym, a famous jurist, describes a hypothetical situation in which a person divorces his wife but later claims that he was having a fit of insanity and is also generally known for such behaviour. In such circumstances, an insanity plea will be acceptable. (Ashbah wa-nazair li-ibn Najim al-Hanafi: page 219, volume 1)

2. If a person accused of theft or any crime falling under the definition of hadd is suffering from partial insanity, then he will not be punished. (Al Tashree-ul-Jinai al-Islami:  page 215, volume 1)

3. If an insane person commits murder in association with a sane individual, the former individual will be set free and the latter shall be executed. (Al Tashree-ul-Jinai al-Islami:  page 364)

These views are held by almost all jurists. However, differences in opinion arise when a sane person commits a crime and becomes insane afterwards.

Hence, the question that arises is, does post-crime insanity have any legal value in the Shariah?

Jurists, however, disagree with the question and the notion of post-crime insanity. Two jurists, Imam al Shafi and Imam Ibn Hanbal, argue that post-crime insanity cannot be used as defence against the prosecution of the concerned individual and neither can it prevent the punishment being meted out.  According to these two jurists, this is the case because at the time of the crime, the culprit was sane and this condition is sufficient for the punishment to be meted out.

However, Imam Malik and Abū Hanīfah al-Nu'mān ibn Thābit disagree and accept the plea of post-crime insanity as a legitimate defence. They argue that if the accused suffers from insanity before the trial starts, the judge will wait until the accused recovers from the condition. They also claim that if a criminal, sentenced to death for murder, is diagnosed with insanity before the punishment is actually imposed, this post-crime insanity will save the criminal from the death penalty. However, the criminal will remain liable to pay blood money provided the insanity is of a permanent nature. (Al-Binaya: Page 93, volume 13)

Thus we find that Islamic jurisprudence contains, within itself, interesting and useful discussions relating to mental illness in general and post-crime insanity in particular. These rulings, and the reasoning behind them, present us with unique and indigenous resources to contribute to contemporary discussions on the issue of the complicated relationship between insanity, crime and punishment.
Facebook Conversations
COMMENTS (16)
Comments are moderated and generally will be posted if they are on-topic and not abusive.
For more information, please see our Comments FAQ