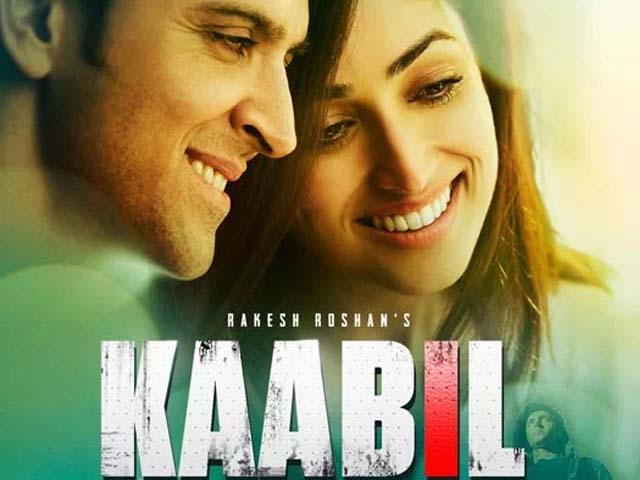 ---
If you're a die-hard Hrithik Roshan fan, watch Kaabil
If you are bored of the clichéd Bollywood revenge-action thrillers offering the standard formula – give Kaabil a pass.
---
The plot is simple. The clichés are common. There is an A-list actor in the lead. The Bollywood formula is locked and loaded. Aim at a public holiday and fire. Kaabil hit the screens on Indian Republic Day and gathered around 20 crores in its first week.


*Minor spoilers ahead*

Directed by Sanjay Gupta, of the Kaante (faintly copied from Reservoir Dogs), Zinda (Old Boy) and Jazbaa (the Korean film, Seven Days) fame, comes Kaabil which seems to be loosely adapted around the Korean film, Broken, where the protagonist's teenage daughter is raped and murdered. In Kaabil, Rohan (Hrithik Roshan) vows revenge against those who raped his wife, Supriya (Yami Gautam).

The saving graces of the film are no doubt Roshan and Gautam. The plot is filled with predictable loopholes. In one implausible sequence where Rohan loses Supriya in a crowded mall, all bystanders are suddenly apathetic – only to become sympathetic moments later. No amount of psychological study can explain this erratic bystander behaviour.

In another instance, the villain stands smack in the front of a warehouse about to go up in flames – and it DOES go up in flames – but the villain conveniently survives this massive explosion, barely even singeing his eyebrows.

Rohan and Supriya are visually impaired and their romance is one of the few high points of the film. Hrithik's action sequences are another treat to watch – since he plays a visually impaired protagonist, he takes a beating, relies on his intelligence and tactile sensitivities to manipulate circumstances in his favour. The film belongs to Hrithik – and a little bit to Yami. Her work is underrated and she does the best she can with the short role she has been given.

Go watch if you're in the mood for a good action thriller – or if you are a die-hard Hrithik fan. If you are generally bored of the clichéd Bollywood revenge-action thrillers that offer the standard formula – give it a pass.




Most of these stars are for Hrithik and Yami's performance.
Facebook Conversations
COMMENTS (10)
Comments are moderated and generally will be posted if they are on-topic and not abusive.
For more information, please see our Comments FAQ