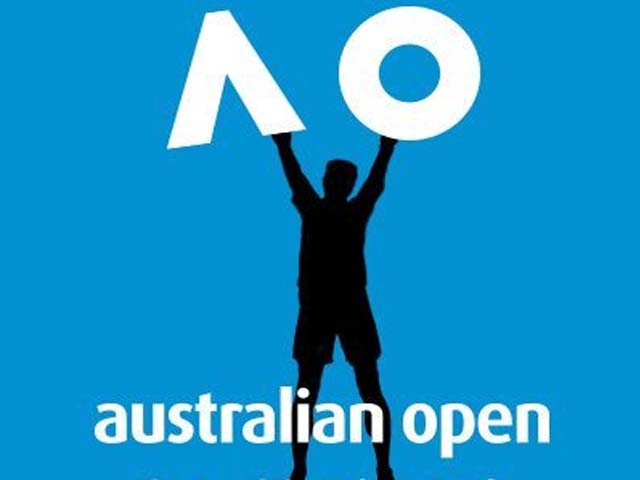 ---
Will this year's Australian Open bring a new champion to light?
The quarter final might look like this, Murray vs Federer, Wawrinka vs Cilic, Nadal vs Raonic and Djokovic vs Thiem.
---
After a good little off-season followed by a couple of preparatory tournaments, top tennis players from around the world boarded their flights to Melbourne, Australia for the first grand slam of the year. The 105th edition of the Australian Open is currently underway. As far as the men's competition is concerned, we are standing in a very interesting time. There's hardly much separating the top two, while Federer and Nadal have had their battles with injuries, they are out for another one. And then there are the likes of Nishikori, Raonic, Wawrinka and Dimitrov, who are capable of going further into the draw any day, anywhere.

Here's a look at the main contenders for the Australian Open 2017 title.

Novak Djokovic is from Serbia but Australia has been no less than home for Novak, who has won the Australian Open in 2008, 2011, 2012, 2013, 2014, 2015 and 2016. The Serb is familiar with every inch of the Rod Laver Arena. Earlier in January, he won the title in Doha and if he can carry that good form into Melbourne, I don't see anyone stopping him. Despite a large number of tennis experts naming Murray as their favourite to win the title, I believe otherwise. I just feel that Djokovic has a better chance of winning despite Murray's top form that ascended him to the top spot in the world rankings last year.




Andy Murray has also enjoyed a lot of success in Melbourne; he has made it to the finals on five occasions but is yet to win one. Last year Andy lost the final to Novak. However, the latter half of 2016 saw the transformation of Andy Murray as he grabbed the top spot. Last year he won titles in Rome, Queen's, Wimbledon, Olympic Gold Medal, Beijing, Shanghai, Vienna, Paris Masters, ATP World Tour Finals. Needless to say Andy Murray, who was recently knighted to Sir Andy Murray is one of the favourites' to win. It's one trophy that's still missing in his showcase and he will go the extra mile to earn it.




The king, Roger Federer, who last won the Aussie Open seven years ago, has been a little rusty lately. With injury problems he stayed outside the circuit in the latter half of 2016. Don't be surprised to see him in the second week. The 35-year-old from Basel, Switzerland has the habit of bringing his A game forward every time its needed. I grew up watching him make come backs from almost impossible situations, Roland Garros  2001, Second Round - Roger Federer b Sargis Sargsian 4-6, 3-6, 6-2, 6-4, 9-7, 2010 Wimbledon  First Round – Roger Federer b Alejandro Falla 5-7, 4-6, 6-4, 7-6, 6-0,  2016 Wimbledon , Quarter-finals, Roger Federer b Marin Cilic 6-7, 4-6, 6-3, 7-6, 6-3 and the list goes on... You can never count him out; he is the greatest of all time for a reason. And the same goes for Rafael Nadal, the Spaniard has been out of touch for a while but he has every ingredient needed to win, the hard courts might be a test for his knees though.




Now moving to other contenders, Stan-the-man Wawrinka, who won the Australian Open back in 2014, will be out to repeat history. He won the last grand slam of 2016 at Flushing Meadows, New York. Trust me those backhands when firing are one beautiful sight, probably the finest and most aggressive single handed backhand in the game right now. Stan enjoys a 100% success rate in grand slam finals. Perhaps in his last two grand slam finals he faced the mighty Novak Djokovic, and he beat him every single time. By now, having Novak in the final must have become a good luck charm for the Swiss.




Milos Raonic is another guy to keep an eye on. The 26-year-old Canadian arrives in Melbourne with his highest ranking hitherto, world number three. Will it be Raonic's big year, time shall reveal.

Other than them there are great fighters like Nishikori, Cilic, Tsonga all of these guys will up a great fight. It's going to be a very interesting tournament for sure.

The quarter final line up might look something like this, Murray vs Federer, Wawrinka vs Cilic, Nadal vs Raonic and Djokovic playing someone like Thiem maybe.

It's too early to predict, however, I would say, it's time to enjoy two weeks of great tennis and hope that the best man wins.