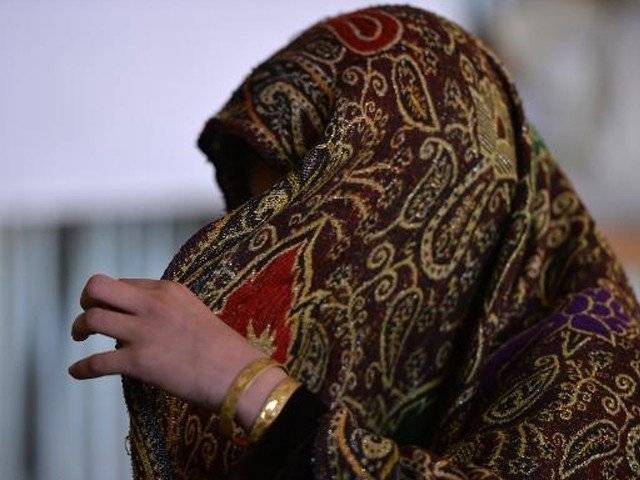 ---
And they will say, 'Remember what happened to Naila'
She was found dead in her hostel room inside Sindh University on January 1st, 2017.
---
She hailed from Qambar Shahdadkot, where the literacy rate is 44%, according to a report published in 2012. She came from an area where only 33% of the female population has completed higher education. Against all odds, she left her hometown and enrolled herself in the Sindhi Department at the University of Sindh, Jamshoro, to continue her studies.

Currently in her final year, Naila Rind was not just an average student; she was an award winning student in her Masters class. Naila had returned early from her hometown during her winter vacations in order to work on her final year thesis, which was due on January 15th, 2017. Unfortunately, she couldn't complete her thesis. She was found dead in her hostel room inside Sindh University on January 1st, 2017.

The local authorities ruled out her death as suicide. Naila, allegedly, hung herself from a ceiling fan. But... why would she do that? She was a top student who was about to graduate with flying colours. She had just spent the holidays with her family. Why would she decide to take her own life?

Apparently, Naila was being cyber blackmailed by Anis Khaskheli, a lecturer in a private school. Khakheli had been harassing Naila with her pictures and videos. She had held her ground for those three months, but then it became too much for her and she finally gave in to the threats and intimidation in room no 36 of Marvi Hostel.

Are we still supposed to call this suicide?

No.

This was murder.

The murderer in this case was not only the nefarious lecturer who blackmailed Naila, and who had blackmailed many other female students, it was also the university, the government and us, the citizens.

Why did Naila not feel safe enough to talk to someone about what was going on with her; a faculty member, a counselor, a parent, a friend, a sibling, the police? Why did she remain silent instead of seeking help? Perhaps she knew our local authorities' track record? Maybe she was aware of the loopholes in the law or in the way our judiciary works. Maybe she knew that she would only get the media's attention if she was no longer part of this world because, when she was alive, she was just a random girl being blackmailed by another frustrated psychopath. And nothing was being done about that. That was no story.

The University of Sindh, being one of Pakistan's renowned varsities, does not even have proper student counselling services available for students. Neither are there any psychologists to help students.

Naila was afraid that once the pictures that she was being blackmailed with were leaked, no one would listen to her side of the story and people would end up doing what they always do – blame the woman. Congratulations! Our myopic mind-sets have taken yet another life.

Some might see Naila's demise as the death of an everyday student, some might not even pay heed to her death, but this deeply saddening incident will have set a terrible precedent and have a huge impact on a very large section of the Pakistani people, the women. In rural Sindh, parents are reluctant to even enrol their daughters or sisters in schools, let alone send them to another city for studies. Many parents force their daughters to stay at home because they consider the outside world unsafe. Naila's demise will trigger a domino effect. Countless more daughters and sisters will be forced to stay at home, many aspiring young women will be asked to stop pursuing their studies. 'Remember what happened to Naila.' they will be told. We will surely face the consequences of her demise in the coming years.

Pakistan has not only lost one brilliant student, it has lost hundreds and thousands of young aspiring women who would have done this country proud, but will be restrained from doing so. If this is not a loss to mourn, I don't know what is.

It is our duty as citizens and officials to make sure these walls come down. Despite having the Cybercrime Bill, our police forces seem to have no idea how this law works. What good is our Cyber Harassment Helpline if it couldn't save Naila's life? These are important issues which must be looked into to ensure other women don't meet the same fate as Naila's.
Facebook Conversations
COMMENTS (16)
Comments are moderated and generally will be posted if they are on-topic and not abusive.
For more information, please see our Comments FAQ