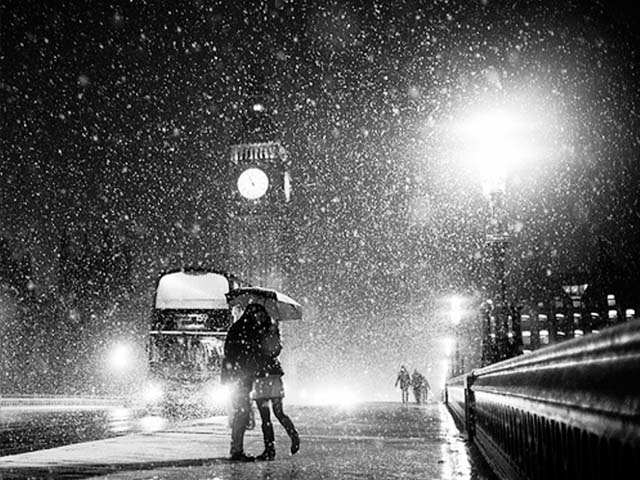 ---
A love story
I knew no one and no one knew me and on one of those winter nights as I came out of the train station, I saw her.
---
Wedding celebrations are a long event in our family. Like any Pakistani family, we were knackered, relieved, and thankful on the last day of my sister's wedding festivities. By the time all the guests left, we found ourselves nestled around the big boxes of sweets and presents in the wee hours of the night. My father in his preferred seat on the rocking chair. Everything looked in order as the living room was cradled by the slow December breeze of Karachi. I looked into Shereen's eyes. We had been engaged for six months now. I was just about to make the big announcement, stealthily pulled her hand to my side.

Before I could speak, I heard her say,

"Uncle, I want to hear your love story."

I looked at her, surprised.

She smiled,

"Ali keeps bringing up your love story… about how you met auntie. I want to hear it first-hand, especially when auntie is not here to censure it."

She laughed.

I liked Shereen. She was bold, sometimes too much perhaps and when she was teasing someone, you could see the mischief in her eyes travel to her lips and spread in a smile. People who did not know her might misinterpret it as a smirk. I thought it was playful. She had that smile now.

But I knew my father would entertain her. It was hard to forego such an opportunity to shine in front of his family and so we listened.

My father started,

"It was winter in London… my first there. Thatcher had just won the election. There was uncertainty but calm discipline on the streets of 'Big Smoke'. I knew no one and no one knew me and on one of those winter nights as I came out of the train station, I saw her. A tanned skinny girl with tightly clad jeans and loose jacket… lost in the map of the city in her hands. A tourist I thought. Having moved to London two months back, I prided myself on knowing the difference. She was clearly struggling with her eyes shifting continuously between the map and the street sign. I lit up my cigarette and went to help her. She was not breathtakingly beautiful but had a twinkle in her eyes, a comforting confidence that you felt warm in its presence. A person lovable if you keep on looking in her eyes, where you would gladly lose yourself and be happy with it."

Shereen's grip on my hand tightened with a slow whisper,

"Aww…"

My father spoke again,

"She was looking for the theatre house. I was performing a trivial role in that production that night. I took her there. She was in the third row. I can still hear her distinct laughter when I delivered a comedic punch-line. It was the worst performance of my life. I could not remember my lines and could not forget her presence. And that night, after the show, I asked her out."

By this time my nephews had also gathered to hear the tale and the living room felt more like a cave of ancient times. Shereen had rested her head on my shoulder.

My father continued,

"She was new and I was immature. I showed her the city and she showed me love. You know its love when you don't plan your time but the world conspires to make the perfect plans for you… when the flower seller turns up on the same corner where she is leaning against you, when clouds unveil the full moon at the same time when you are walking her home. Yes, it was perfect.

She did not like me smoking cigarettes so I quit and in her heart she knew I quit because I was addicted to something strong… 'her'. We explored each corner of the city and in the midst of the city explored each other. We kissed on each train platform just as we were about to be separated by the night."

I was a bit taken aback. This was the first time my father was being so open about things.

He continued,

"The best and worst thing about time is… that it passes. And so it did and she was all set to leave. We had never made promises. When I lit my cigarette on our final good bye, she took the cigarette and crushed it on her forearm. Her skin withered on the touch of fire. It left a big scar on her skin. It left a bigger mark on me. She asked me never to smoke again."

I could feel Shereen's face tense against me.

My father continued,

"I was broken on her departure. And just as her train was about to leave the station, I could not stop and confessed my love for her, love which I still bear to this day…"

The sound of my mom broke the tale,

"Tea is ready."

We were back in the real world. Shereen whispered,

"You are so lucky to have such romantic parents."

I smiled back and went to fetch my cup of tea. My mother handed me the saucer. My eyes went from her face to her hands and arms.

"Mom", I asked innocently, "Where is the scar you got by burning pa's cigarette on your arm back in the day?"

Mom looked at me surprised,

"Beta, your father had quit smoking before we met."

"Oh," I replied. "I thought he left it for you."

She just smiled,

"Don't be silly."

I was curious,

"Which year did you move to London?"

My mom replied,

"What happened, beta? It was 1981. Now don't ask me any more questions… Shereen is coming. Better pay attention to her."

Shereen had caught up with me, held my hand.

"Shereen," I asked, "Do you remember the year Thatcher won her first election?"

She replied with enthusiasm like a child who knows the exam answer,

"1979! Such a big year, first woman to …"

Her voice faded out as I lost myself in my thoughts and realised something... I was back and she was still speaking,

"…It must be the same year uncle would have met auntie."

"Hmm." I replied.

"What are you thinking?" she asked.

"Nothing. I was just thinking about true love," I said as my grip loosened on her hand.
Facebook Conversations
COMMENTS (4)
Comments are moderated and generally will be posted if they are on-topic and not abusive.
For more information, please see our Comments FAQ