---
These 10 novels prove that the literati stepped up their game in 2016
A year that saw Bob Dylan winning the Nobel Prize for Literature was sure to go down as an unusual literary year.
---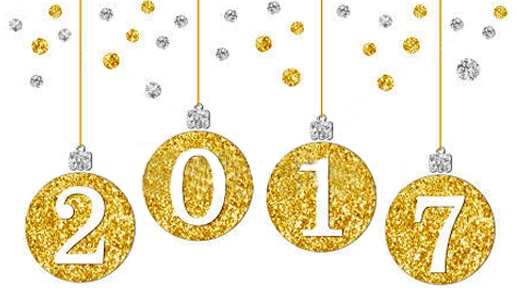 A year that saw Bob Dylan winning the Nobel Prize for Literature was sure to go down in the memory as an extremely unusual literary year. However, the singer-songwriter's big win was hardly the only surprise of the literary calendar. While many writers took upon themselves the responsibility of responding to the precariously changing political climate (Brexit and Trumpet), others found solace in exploring the perennial themes of race, class, gender, love, and destruction. With such a diverse assortment of books to choose from, here is a highly personal and strongly opinionated list of my favourite novels of 2016.
The Mothers by Brit Bennett


Seldom do debut novels get as much attention and hype as Brit Bennett's The Mothers did. Hailed as a unique and bold voice in contemporary American fiction, Bennett had high expectations to meet. Surprisingly, and more pleasantly so, her wry and audacious novel lives up to its daunting pre-release hype and promise. It is a wonderfully funny book; a pleasure from the first page to the last.

The novel begins with multiple catastrophes. Nadia Turner's mother commits suicide. To evade the inevitable grief, she finds solace in her recent acquaintance with the local pastor's son. But as she learns that she has become pregnant, her world is turned upside down, inside out.

The novel begins with a disastrously clichéd plot, but soon it shakes off its momentary banality. When Bennett breaks free from the humdrum rituals of her character's life and writes with her penetrating insight about the emotional warmth, the ferocity and the complexity of her characters, the novel becomes a soaring triumph.

Underground Railroad by Colson Whitehead




The Underground Railroad is Colson Whitehead's sixth novel, and perhaps his best to date. From its opening chapter, it casts an unbinding spell. The title is not an elusive metaphor; rather it refers to an actual underground railroad that was used by black slaves in the north to abscond to the south. It's a hallucinatory novel that is timely and necessary. In a climate of political turmoil, this brave and necessary book jostles the American conscience and reminds it of its foundational sins. Through the visceral sufferings of his characters, Whitehead reminds us of the human cost of slavery.

The Underground Railroad is a singular and worthy addition into the cannon of historical American fiction and confirms Whitehead's place as one of America's greatest writers.

Swing Time by Zadie Smith




Imagine a novel that deals with potent and quintessential themes of class, race, violence, fragmented social bonds, and female friendship and is yet as savvy, spunky and street-smart, as it is insightful, intelligent and nuanced.

Smith is a literary sculptor of the North London landscape and writes about her troubled characters with a startlingly perceptive insight. In Swing Time, Smith writes with a masterly balance that is not only unique but is almost a rarity in the contemporary fiction.

Two brown girls in North London become friends in their childhood but as they grow up to follow their own lives, their friendship, much like their fraying ambitions, give way to the difficulties of immigrant life in London. In this deeply moving and affecting novel, Smith weaves an elegant tapestry that marries mesmeric social commentary with teeming characters and a plot that is throbbing with life.

The Vegetarian by Han Kang




2016 was an excellent year for fiction in translation and one of the major highlights of the year was awarding the Man Booker International Prize to South Korea's Han Kang for her terribly unsettling and daring novel The Vegetarian.

At the onset of the novel, the principle character, an ordinary South-Korean housewife, becomes a vegetarian after a startling dream. Kang traces her seditious journey in three svelte chapters, each narrated by a different character. This surreal fable-like book explores violence and innocence with an uncanny verve, and in doing so, its intrepid author performs a unique literary alchemy which alone makes this book stand out in a year huddled with novels that are dumbed down by formulaic and conventional storytelling.

Do Not Say We Have Nothing by Madeleine Thiene




There is not a single major award in the UK and Canada for which this novel was not shortlisted, eventually winning quite many, deservedly so. However, even without the celebrity status of this book, it is indeed one of the best to be published, not only this year, but in a long time.

This novel, sweeping and ambitious in its scope and vision, is a multi-generational story of families that lived through Mao's tumultuous cultural revolution. While reading this novel, I was continuously reminded of China's leading novelist, Yan Lianke. Thiene's vision parallels his erudite storytelling and the harrowing emotional scope of her characters' lives mirrors the horrors Lianke portrays in his highly political and caustically satirical novels. Thiene's book, though contrastingly, is a novel of musicality, love, loss and chaos. A book as beautiful as it is visceral, as urgent as it is resilient.

Transit by Rachel Cusk




In one of the most dazzling and stylistically brilliant novels published last year, Outline, Rachel Cusk introduced her complex character, Faye. She makes reappearance in Transit, Cusk's remarkable follow up to Outline.

It is the story of a woman struggling to rebuild her life, to polish it around the corners, after it has been tragically eroded by a divorce and a decaying sense of success at life. Faye aches to reinvent herself, to renovate her failing life. Yet she thinks that her life is stagnated and is improbable to change.

Transit crackles and bristles with reflections on life and identity, its dialogue sings and soars, and it is a flawless marriage of technique, language, and characters. Such a complete package of a book cannot be anything but an achievement of the highest order.

The Nix by Nathan Hill




The Nix is certainly the most irresistible and raucously comic novel of the year. At its core, it is a schmaltzy story of a complex mother-son relationship.

Samuel is a struggling writer and a cantankerous college professor. His long estranged mother makes a reappearance in his slapdash life when he finds her on TV in an anti-presidential protest. In the resurfaced image of her mother, he sees his last chance of redemption in his writing life. To cash in on his mother's life, he begins to explore the life of a woman he barely knew and the revelations that he finds send him back into a vortex of confusion and shock.

Tragic, comic, warm and emotional, The Nix is this year's most enjoyable and richly rewarding literary ride.

What Belongs To You by Garth Greenwell.




This devastating meditation on love, lust and chaos, is far and beyond the best queer novel of the year. Greenwell writes with an astonishing meticulousness of an old master of the novella form. The sharp, cool and honed prose has pleasures to offer on each page, often multiple times on a single page. The language is breath-taking and the premise of his book is even better.

An American queer male, struggling to find his bearings in Bulgaria, where he is a high school English teacher, becomes enamoured with a local young man during a casual sex encounter. As they start to meet more regularly, their relationship is altered by erratic and startling revelations of deception, disease and decrepitude.

Greenwell's sibylline language casts a spell and spins a web of sadistic splendour. It is a beautiful evocation of desire and desolation and an absolute triumph of technically adroit storytelling

The Association of Small Bombs by Karan Mahajan




Surprisingly, no Indian author made it to the Booker long list this year. However, Mahajan's book, The Association of Small bombs, is one of the better ones to come out of India this year.

The novel begins with a terrorist bombing at a bustling market place in Delhi. After that, the novel takes a shocking turn as the lives of the survivors and the bombers capriciously intertwine. The novel moves from India to America and back to India again as Mansoor, a survivor, struggles to find his bearing in life. He struggles to go on with his life as usual but he is constantly dragged down by the injuries inflicted on him, both physical and emotional.

It's a devastating and disturbing novel, but one which, owing to Mahajan's extraordinary writing prowess, never loses the sight of the seduction of redemption.

All that man is by David Szalay




Behind the simple facade of this book, there is deception at every turn. Firstly, it's a book masquerading as a novel, but is a collection of interlinked short stories at its heart. Secondly, the irony of the title is almost mirthful. Far from being a protean paean to virility and masculinity, All that man is is a shocking exploration of all that man is not.

In nine short, incandescent chapters, Szalay paints a voluptuous portrait of the decline of masculinity in modern times. Szalay explores the territory of youth, adulthood and old age, each with an exquisite verve and authority. For all its beautiful power, it is a work of brilliant and brutal honestly and simplicity.