---
Lahore Se Aagey: Don't miss this roller coaster ride
Any comedy movie rests on two vital factors, the script and performance. Lahore Se Aagey executed both faultlessly.
---
Subtle comedy has never been Pakistani cinema's forte; there are only a handful of writers who have successfully managed to pull off the art of subtle slapstick. Last year's release of Karachi Se Lahore received mixed response from the audience. Some couldn't stop laughing and loved it, while some thought it was needlessly dragged with dry humour. Whatever the response, most thought it was one of a kind; a Pakistani rom-com featuring a road trip through Pakistan – definitely not something the local audience has ever seen before.

Director Wajahat Rauf was content with the response he got and hence decided to make a sequel, the recently released Lahore Se Aagey. With such a talented cast, such as Yasir Hussain, Saba Qamar, Behroz Sabzwari, Rubina Ashraf, Abdullah Farhatullah and Umar Sultan, did Lahore Se Aagey manage to deliver?


The film sees Yasir Hussain reprise his role as Moti and is seen being chased down by two goons (Abdullah Farhatullah and Umar Sultan) who are hell bent on killing him. While trying to find a safe place to hide in the narrow streets of Lahore, Moti bumps into Tara (Saba Qamar), an aspiring singer, performing at a concert. Maddened by her John Abraham look-alike (Mubashir Malik) boyfriend's disapprobation of her performance, Tara storms out of the venue and drives away, until she runs into Moti again.

After a series of arguments and negotiations, Tara agrees to let Moti hitch a ride with her all the way to Swat as Moti needs to go see his ailing uncle (Behroz Sabzwari). The rest of the film follows the odd couple on their humorous and emotional road trip from Lahore to Swat, and how their relationship grows during the journey.




Any comedy movie rests on two vital factors, the script and the performance. Lahore Se Aagey, in my opinion, executed both flawlessly.

Yasir Hussain was just as amazing as he was in the prequel. He was funny, he was goofy and he owned the script. He seemed to be very comfortable in his role as if it came naturally to him and didn't disappoint in even a single scene.

Saba Qamar's  performance was just as impactful. She is attractive, smart, vibrant and every bit believable in her role.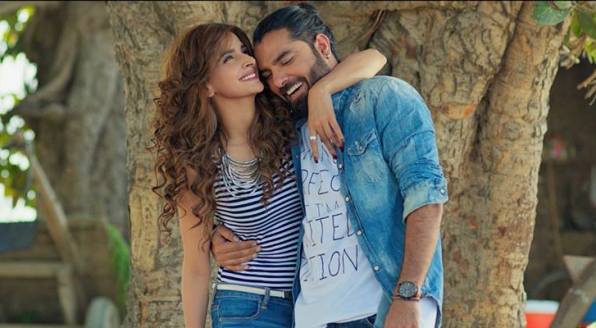 Abdullah Farhatullah as the villain, along with his Pashto-English accent, is praiseworthy. Umar Sultan as Farhatullah's sidekick adds an authentic wit in his Amitabh Bachchan accent. Even though, he isn't given much screen time, he is spot-on with his spontaneous appearance and dialogue delivery. Behroz Sabzwari, as always, was remarkable in his emotional and comic scenes. Rubina Ashraf, on the other hand, comes across average in comparison.

Viewers are caught by surprise from time to time with various cameo appearances which are smartly timed, keeping the audience interested and engaged.




Other than the performance and the story, the music is also commendable. Kalabaaz, Befikrian and Zara Si Lagalo are pretty catchy in my opinion.



Direction wise, Wajahat Rauf could be the David Dhawan of Pakistani cinema, as he keeps his audience entertained with a flair of ease.




Lahore Se Aagey is definitely worth a watch. But be warned, if you're looking for a deep philosophical movie with a bewildering script, skip it. Otherwise, if you want to keep laughing for two and a half hours, do not miss this hilarious voyage.

All photos: Lahore Se Aagey Facebook Page
Facebook Conversations
COMMENTS (9)
Comments are moderated and generally will be posted if they are on-topic and not abusive.
For more information, please see our Comments FAQ