---
Is it time for Wayne Rooney to retire?
Once revered as an idol by the Man United faithful, Rooney is now openly castigated by them on different fan forums
---
I have no qualms in admitting that there have only been two players ever that I have feared facing as an opponent going into a Liverpool match. One of them was the Welsh wizard, Gareth Bale from his Tottenham Hotspur days and the other is a certain Wayne Mark Rooney.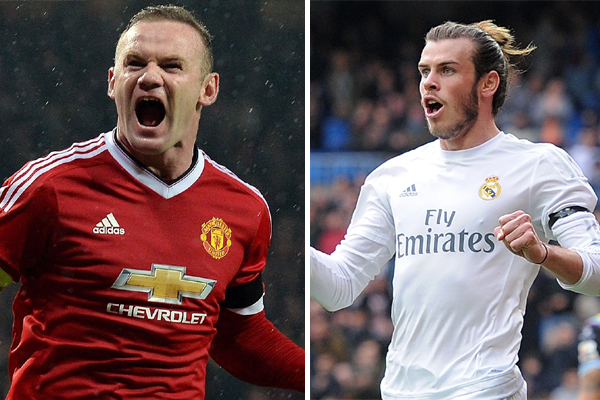 The golden boy of English football, he was a footballing force of nature during his peak. Rooney wasn't just all pace or power like an archetypal English player, he also had the technique and flair of a Brazilian footballer and his presence as the poster child for Nike's Joga Bonito campaign prior to the 2006 FIFA World Cup should attest to the fact.


But that was then and what happened on Saturday night at Wembley is now.

While The Three Lions started another new era with interim manager Gareth Southgate opening his account against 176th ranked Malta, it seemed like a long-winded end for his captain Wayne Rooney.


Rooney didn't just face the embarrassment of being nutmegged in the first half by the Maltese right back he also had to suffer the humiliation of being booed by his own fans when he shot wildly off target near the end of the match.


rooney just got nutmeg, man the struggle is real

— Lawrence (@Lawrence_KC) October 8, 2016
Rooney dropped for England. Lack of bottle and courage cannot now be used as a reason not to hand Southgate the manager's job...

— Mark Ogden (@MarkOgden_) October 10, 2016
How funny is that Rooney gets nutmeg by a chef

— westo75 (@weston75) October 8, 2016


https://twitter.com/archiegriggs1/status/784797308940582912


Wayne Rooney just got nutmegged by a Maltese fish monger. #ENGMAL 👀

— CanGunn444 (@CanGunn444) October 8, 2016
I feel sorry for Wayne Rooney. He's been a star ever since he broke through. But he's done. His time at the top is so blatantly over.

— Graham Ruthven (@grahamruthven) October 10, 2016
Rooney's career is officially over. He got nutmegged by a Maltese player 😂😂

— Ben (@ThatDamnHoare) October 8, 2016


https://twitter.com/KArjun_/status/784797369837707264

Southgate sympathised with his skipper and admitted he could not understand the audible frustration of England's fans. He said,

"It's fascinating to get an insight into his world over the last 10 days. Every debate seems to focus on him. The onus on him is enormous, the criticism of him is, at times, unfair and yet he ploughs on and plays with pride and represents his country with pride."

When asked directly about the booing, Southgate remarked,

"I don't understand, but that seems to be the landscape. I have no idea how that is supposed to help."

While Southgate's defence of his trusted lieutenant on the field is commendable, it still does not take away from the fact that Rooney was arguably one of the worst players on the pitch which also had all those part timers from Malta on it. He was extremely slow and super indecisive. Credit where credit is due, he did seem to be trying and although a trier is loved by the God, football fans on the other hand are a very fickle bunch and hard work without any tangible end result simply does not wash with them.

The 31-year-old has already confirmed he will retire from international duty after the 2018 World Cup in Russia, but the question is – with his rapidly declining form – will he even be selected to participate in the tournament.

On the domestic front, things are even worse. Once revered as an idol by the Man United faithful, Rooney is now openly castigated by them on different fan forums. Such was the level of animosity towards him that Jose Mourinho had to bench the club captain to save his own dwindling career as a manager.




Since scoring at Bournemouth in United's first game of the Premier League season, Rooney is still waiting for his second goal of the season and is stuck three behind Sir Bobby Charlton's all-time Manchester United record of 249. But there is no immediate sign of him scaling it, if he is not even playing

So with our first clash of the season against the Red Devils next Monday, I for one am ready to face my fear .. ahem ahem .. and would urge Jose Mourinho to reinstate his captain in the playing 11.

Know what I mean? Nudge, nudge. Wink, wink!

[poll id="688"]
Facebook Conversations
COMMENTS
Comments are moderated and generally will be posted if they are on-topic and not abusive.
For more information, please see our Comments FAQ