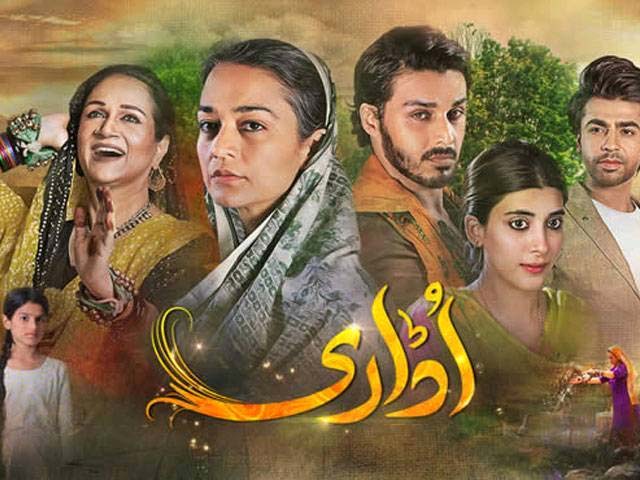 ---
Six Pakistani stereotypes that Udaari has challenged
The success of Udaari is proof that we are progressing and people are becoming more aware about social ills.
---
Udaari grabbed the audiences' attention from the very first episode. It has managed to highlight aspects which have been ignored for far too long – and it has also challenged various stereotypes which plague our society.

The drama relates the story of individuals who have suffered at the hands of society. The awe-inspiring acting, along with the story-line, gave the audience a sneak peek into the struggle of these individuals, whilst breaking all kinds of barriers at the same time.

1. Rape victims should be ashamed of themselves

Whether it is sexual assault or harassment on the streets, victims are shushed by their families in order to protect their 'honour'. Victims are forced to believe that it is their own fault for dressing too provocatively or giving the wrong sign, because apparently the rapist has no control over his/her instincts.

Udaari addressed this issue through evocative dialogues, especially in the scene where Arsh helps boost Zebu's confidence through mirroring (a technique used to boost morale by saying positive things about oneself in front of a mirror). Moreover, the campaign of this case showed that there were numerous people who supported the cause.

2. Transgenders do not belong in our society

Transgenders are ridiculed and kicked out of their homes in our country. Udaari challenges these norms by portraying a strong transgender character through a positive role. The abandonment of these individuals forces them to resort to flesh trade or begging in order to survive. Baala was a transgender who was loyal to his family and was respected in return. In other words, he did not face any discrimination. He proved to be the support system for Zebu and the family in times of need.

3. Professional female dancers/singers are corrupted

The unspoken caste system is still being practiced in our country, many professions are looked down upon and these individuals are ostracised from their families. Women who indulge in singing or dancing as a profession are deemed unfit for marriage. This drama contradicts this belief by,

a) The hospitable and positive portrayal of the 'marasan family'.

b) Through the love story of Arsh and Meera.

4. It is wrong to discuss bold topics

Words such as 'rape' and 'paedophilia' were barely ever discussed in the media so directly. This has undermined myths about the shame associated with such topics, and hence many individuals will be encouraged to speak up.

In Pakistan, this hideous crime is being practiced abundantly, but turning a blind eye to the situation is not the solution. The topic was thoroughly discussed in Udaari.

5. Defending evil is not evil

Various people choose to remain silent regardless of the power they have to stop evil doings – staying silent about evil acts is in itself a crime. The reason why many crimes remain unpunished within Pakistan is largely due to the ignorance of people. In the last episode of the show, Jamshaid shares his story about how karma gets back at him as his family was burnt to death in front of his eyes. The police officers who helped the rapist were also targeted and insulted.

6. Women cannot survive on their own

Many women choose to remain in abusive relationships because they believe that they cannot survive on their own. Divorced, single, or widowed women face numerous hardships and become a burden on their family. Detailed information about Kashf Foundation was given in the drama, along with guidelines about how women can start their independent businesses.

The success of the drama is proof that we are progressing as a nation and people are becoming more aware about social ills.  Finally, our drama industry is stepping out of the 'saas-bahu' monotonous spectacle and tragic love stories, and are now showcasing critical social matters.

Pakistani people have the habit of staying silent in regard to the tragedies they face, and hopefully Udaari will encourage them to speak up, no matter what the consequences are.

May we continue to break stereotypes and rid ourselves of the silence that haunts every corner of our nation.
Facebook Conversations
COMMENTS (10)
Comments are moderated and generally will be posted if they are on-topic and not abusive.
For more information, please see our Comments FAQ