---
Akira could have been a great concept – but on screen, it's weak
The story has some loopholes which makes it hard to believe.
---
In Bollywood, women-centric movies are always considered extremely powerful, even prior to their release. From Insaaf Ka Tarazu (1980) to Bandit Queen (1994), from Mother India (1957) to Mary Kom (2014); female oriented movies have made headlines everywhere. Akira, featuring Sonakshi Sinha, is also a movie based on a journey of a woman, but in different circumstances.


Sonakshi Sinha, as a performer, has always lived up to the expectations of the masses. Having directed movies like Ghajini (2008) and Holiday (2014), A R Murugadoss has brilliantly proved his mettle in direction. With a star studded cast such as Konkona Sen Sharma and Anurag Kashyap, Akira looked quite promising.




The story line revolves around a girl named Akira (Sonakshi) who always takes a stand against wrong doings in the society, owing to the values her father (Atul Kulkarni) taught her over the years. Due to a childhood mishap, Akira was sent to juvenile prison for three years, which changed quite a few things in her life.




Years later, Akira's brother requests her and her mother to move to Mumbai and live with his family. Soon after moving to Mumbai, Akira enrols in a college to further her education.

There, Akira comes face-to-face with ACP Rane (Anurag Kashyap) a corrupt police officer, and his accomplices. Things take a turn when Rane, along with his three fellow officers, find themselves in a dangerous situation when he starts receiving phone calls from a blackmailer.




Performance wise, Akira is more of Anurag Kashyap's and Konkona Sen Sharma's movie, rather than Sonakshi's. In the movie, Sonakshi has the right avatar for her character, portrays it with sincerity but something was still missing; either it was the way her character was built, her dialogue delivery, or the way the story progresses.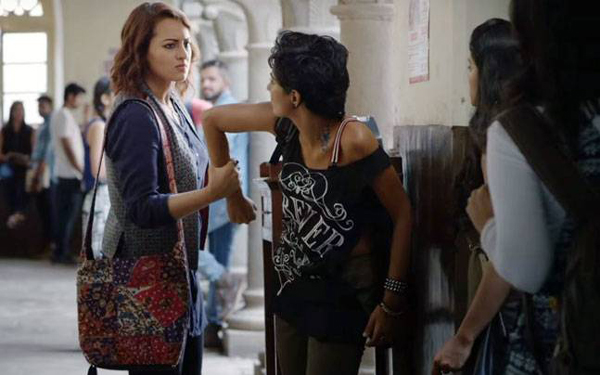 Akira is evidence of Sonakshi's earnestness towards acting, but yet, her performance comes across as somewhat half-cooked. Anurag Kashyap as a villain is amazing – he is confident, radiates defiance with eyes, and has the right attitude and expression. He should seriously do more movies as an actor. Konkona Sen Sharma appears in an extended cameo. She performs the character of Rabia, the virtuous cop, remarkably.




Atul Kulkarni, in his short appearance, is extremely emotive through his eyes and expressions. Amith Sadh also looks promising and has a strong screen presence. A special mention for the actor playing Raajeshwar, one of Kashyap's accomplices, is absolutely necessary. He was tremendous and has strongly reminded the audience of Ashish Vidyarthi in the late 90s.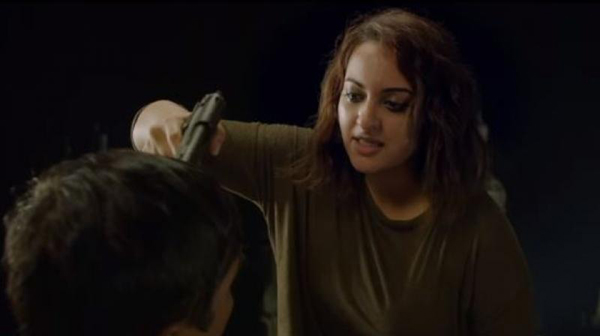 Music wise, there's not much to look forward to, but Kehkashan Tu Meri is a good track. Direction wise Akira is average, but unfortunately not better than Ghajini. The story has some loopholes which make it come across as farfetched and hard to believe.


Akira could have been a great story on paper, but on screen it has its fair share of weaknesses.