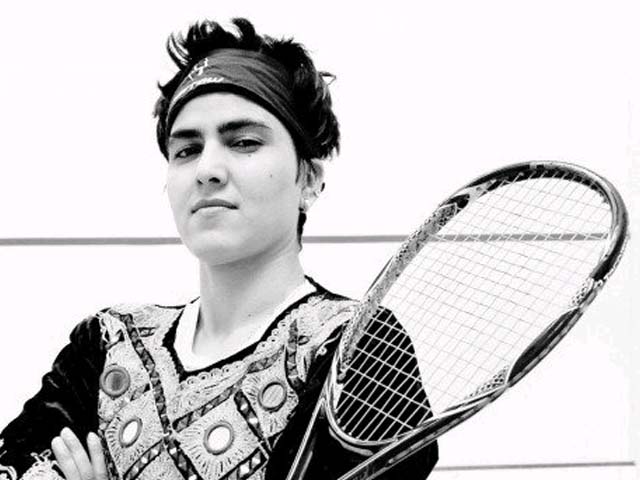 ---
Pakistani squash: Lack of infrastructure and no recognition, yet a great performance
Conclusively, we are definitely at a make or break point.
---
Pakistan's junior Squash team recently won the World Junior Squash Championship, held in Poland. Abbas Shaukat, Ahsan Ayyaz and Israr Ahmed led Pakistan to victory with Pakistan winning two of its three matches against Egypt in the final.


I am, much like any other squash enthusiast in Pakistan, exhilarated by this news. Pakistan winning the Squash Junior Championship title after years of being beaten consecutively by the same opponent is definitely news worth celebrating.

Undoubtedly, the efforts of the trio and their coach must be appreciated and applauded. They deserve a standing ovation from the nation. Their determination, will, and dedication towards the game has finally brought back the trophy to Pakistan.

With that in mind and with the fireworks all exhausted; there is one thing I must say.

I love the sport myself and am as much a patriot as any other Pakistani, however, I must concede, with much regret, that Pakistan is not really doing well in the sport.

Relative to Qatar, with only one person in the Top 100, sure, we're doing wonders.

But to be unable to compete against our own history, our 14 titles in 17 years; we are currently not at all doing well at the sport.

From being a nation which won 14 of the World Squash Championships held between 1981 and 1996, to being one that has not even won a single World Championship in the last two decades, Pakistan's name in squash is slowly fading away.

A total of only five male Pakistani's and two females are currently in the top 100 of the sport, without a single person in the top ten.


Here's all the medalists from the VDC & Dental-Care 2016 WSF World Junior Team Champs pic.twitter.com/jQi6IQsZJx

— WSF WorldJuniors (@WSFworldjuniors) August 17, 2016


The women being Sadia Gul (90) and Maria Toorpakai Wazir (61), who does not even live in Pakistan anymore – owing to a lack of security and an improper environment for a squash player. Neither of the two have received any support from the Pakistan Squash Federation.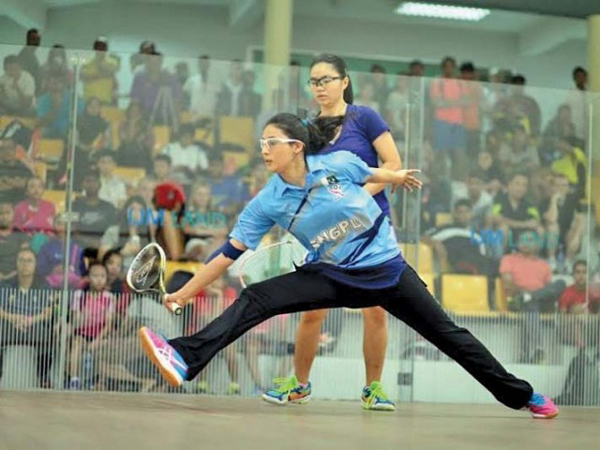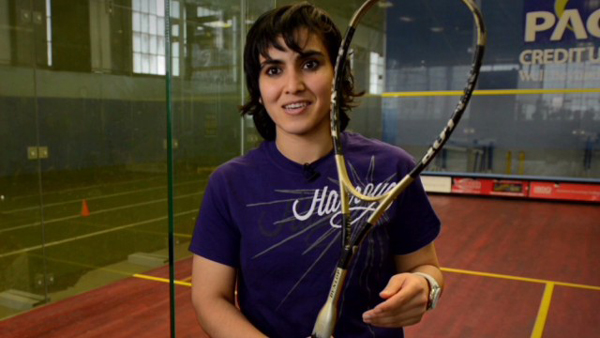 The names and rankings of the handful of successful male Pakistani players that made it into the top 100 are as follows:

Nasir Iqbal (43)

Farhan Zaman (56)

Tayyab Aslam (71)

Danish Atlas Khan (83)

Shahjahan Khan (89)

Comparatively, Egypt, the country leading the sport nowadays, alone has six people in the top 10 – two of which have also occupied the first and third spot.

It would be really convenient to blame the players for this lack of success, and further attribute our circumstance and position to the lack of talent in the country. Reality, however, begs to differ.

We are lagging behind due to a lack of infrastructure – which our government and federation are primarily to blame.

A prime example of this would be the lack of a proper functioning website of the Pakistan Squash Federation. The only thing that comes close to resembling a website is a tab on the Pakistan Olympics Association's website (bearing in mind squash was not an Olympic sport this year) which gives the following web address as a primary contact: www.squash.com.pk. The latter being an empty, undetailed and "just another Wordpress site."




The lack of an official independent website is not the only problem, there is not even an official calendar of activities, which makes it quite impossible for an aspiring player to plan and schedule when and where to play.

I could regrettably go on and on about the hindrances and obstacles for Pakistani squash players posed due to the lack of proper infrastructure yet what I have said so far paints a very horrendous picture. Ergo, I shall stop – but with a few conclusive words.




Firstly, there is no doubt that talent exists within Pakistan; Abbas Shaukat, Ahsan Ayyaz, Israr Ahmed, Maria Toorpakai Wazir, Sadia Gul and our men in the top 100 are prime examples of this. However, this talent is of no use if we do not channel it the right way and thus the government and federation need to work hand in hand to improve the current situation. They can start with the website, the rankings and the calendar.

Secondly, younger men like the ones who just won the Squash Junior Championship, have both time and passion; thus, their enthusiasm must be channelled appropriately –­ hence ensuring that Pakistan brings back the World Championship Trophy soon!

Conclusively, we are definitely at a make or break point. To rise as a phoenix from the ashes or to fade like a drop of water in the sea – we must decide what we want from ourselves.

Bonne chance (good luck) Pakistan squash!
Facebook Conversations
COMMENTS (2)
Comments are moderated and generally will be posted if they are on-topic and not abusive.
For more information, please see our Comments FAQ