---
The year of Cristiano Ronaldo; Champion of Europe for both club and country
If this change is implemented, the total number of fixtures in the tournament would increase from 51 to 67.
---
Unanticipated, unpredictable and unexpected are a few of many analogous adjectives that have been used to describe the recently concluded football spectacle, Euro 2016. It was indeed a tournament which saw several unheralded outcomes:

- The spirited Icelandic 'sons' stomped over a perplexed and dumbfounded English 11 in the round-of-16.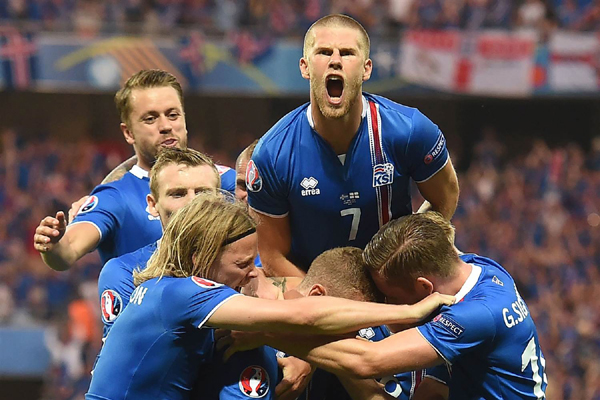 - A united Welsh outfit sailed through to the semi-finals in what was their first major tournament since the 1958 World Cup in Sweden.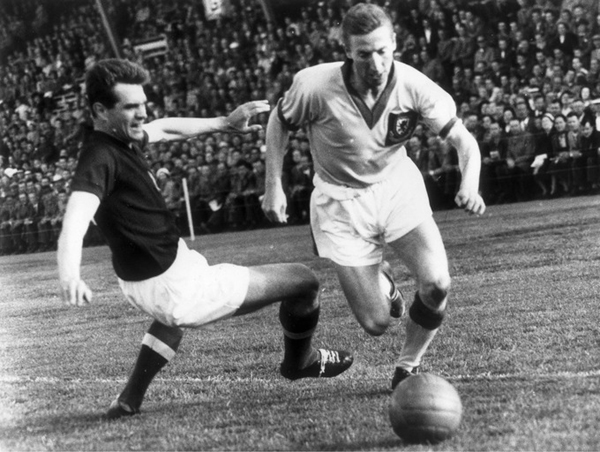 - A squad dubbed as 'the worst Italian team ever' silenced their critics by ousting defending champions Spain in the round of 16, under the tactical umbrella of the genius that is Antonio Conte.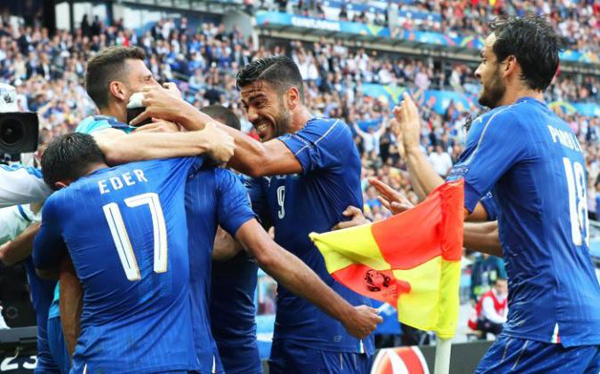 - World champions Germany knocked their Italian counterparts out of a major tournament for the first time in their competitive history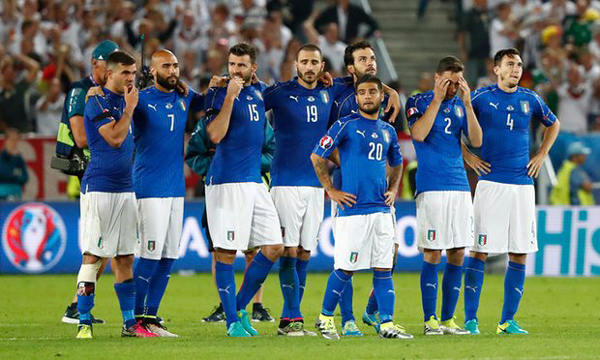 - Fashionable hosts France triumphed over a battered and bruised German side in the semi-final, for the first time in a competitive fixture since 1958.

However, the most astonishing result of all was one which holds utmost relevance, and will be etched in the golden pages of football history for all times to come. Labelled by numerous football pundits as a 'sub-par' team, Portugal, led by none other than Madrid and Lisbon's favourite son Cristiano Ronaldo, went on to lift the coveted Henri Delaunay trophy in front of a packed audience at the Stade de France in Paris.

Looking back at Portugal's road to glory, one wonders which aspect of their journey was most fortuitous:

- The fact that they progressed to the knockout stage without having won a single game in their group, which consisted of far less favoured teams; Austria, Hungary and Iceland?

- Or was it their luck of finding themselves on the weaker side of the knockout bracket, devoid of European giants such as Germany, Italy, Spain and France (all of whom found themselves on the same side of the bracket)?

- Perhaps it is the fact that Portugal only won a single game (against Wales) in 90 minutes across the entire competition?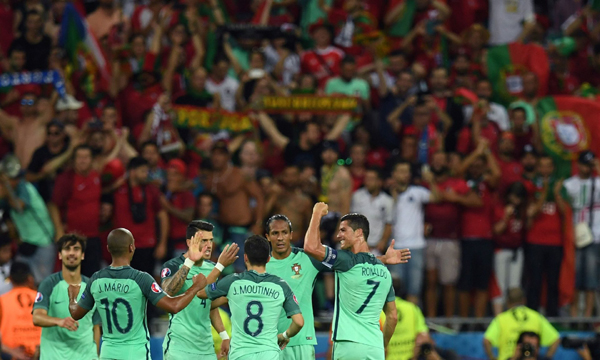 - Surely it has to be a victory over tournament hosts France in the final, in their own backyard, that too in the absence of talisman and leader Cristiano Ronaldo, who found himself injured shortly after the kick-off whistle. Right?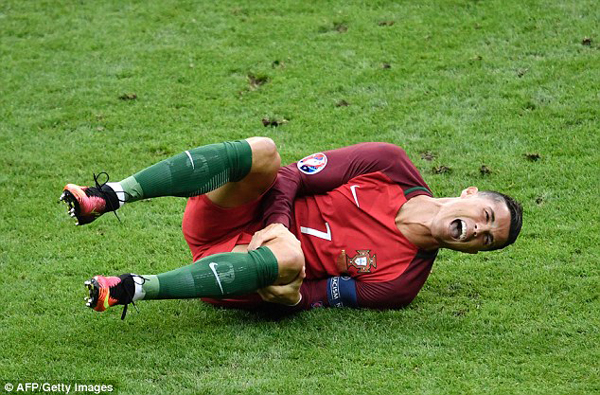 All of the arguments mentioned above have done their respective rounds in news articles, podcasts, television shows and across various social media platforms in the past few weeks. However, the bottom-line remains: Portugal overcame the French challenge in fine fashion, a team which they had failed to beat in their last 10 encounters (spanning 38 years), without Cristiano Ronaldo on the field, in the French capital, in front of thousands of French supporters. For this feat, the men in red and green deserve ultimate credit, for they finish the tournament as champions, in addition to being the only team to remain unbeaten throughout the competition.

Having started their Euro campaign poorly against Iceland and Austria, captain Ronaldo bailed Portugal out against Hungary with a dramatic brace, earning his nation a place in the round of 16. In their first knockout game, the Portuguese battalion faced a promising Croatian team, in what was arguably their second hardest fixture (first being the final) of the entire competition. By virtue of a resolute defensive performance and a lucky break in the dying moments of the game, an unappealing game of football was sealed. Dark horses Portugal had secured an improbable quarterfinal berth as Ricardo Quaresma rebounded a save from the keeper into goal, seizing, what can conceived to be the greatest moment of his career.




Against all odds, Portugal found themselves in the business end of the tournament, three matches away from giving their nation a memory that would last till eternity. A unit which had not performed up to its true potential, started showing signs of belief in the quarterfinal against Poland, as a new star was born in Renato Sanches, who equalised after an early Robert Lewandowski strike. Another tight defensive battle followed, as the game went to penalties where Ricardo Quaresma was once again the hero, scoring the winning penalty for Portugal. There was a lot of hype surrounding the semi-final, as two compatriots were set to duel each other for a ticket to the final in Paris.




Teammates at Real Madrid, Gareth Bale and Cristiano Ronaldo saw themselves on opposite ends of the bout, after having won their second UEFA Champions League medal together less than two months ago. There was an obvious winner at the end of 90 minutes, as Bale's spirited attempt fell short to a Ronaldo special, who scored a signature headed goal to put Portugal in the lead in the 50th minute, following it up with a pinpoint assist to Nani three minutes later. The fixture was done and dusted, as Portugal's greatest legend was now one victory away from pulling off the greatest heist in his career.




Unfortunately for Ronaldo, he found himself in great despair as he suffered a gruesome tackle at the hands of Dimitri Payet in the early moments of the final. Probably in disbelief, the footballing heavyweight tried to play through the pain but eventually realised that he could not carry on, and asked to be substituted 25 minutes after the start of the game.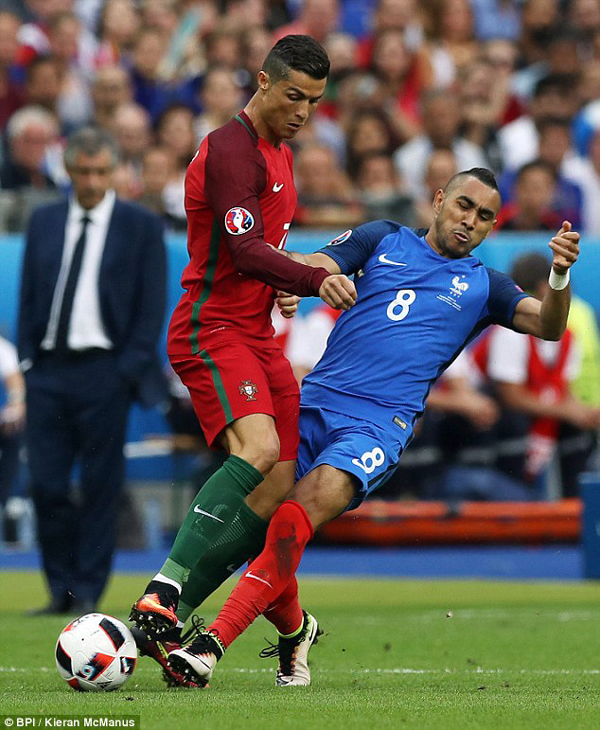 In the aftermath of this unfortunate event, Ronaldo's teammates showed immense character, as they put in a solid performance to come up trumps in a massive upset, which shocked and silenced an army of French supporters. This magnanimous accomplishment was courtesy of a fantastic defensive effort, and thanks to regular benchwarmer Éder, who shrugged off a seemingly tired Laurent Koscielny to beat French captain Hugo Lloris in goal, with a sublime drive from outside the box in extra time. A greater sense of responsibility was evident in Portugal's display, as the likes of Pepe and Nani stepped up their game and demonstrated fantastic leadership to lead Portugal to their first ever International trophy. The blues of Euro 2004 where Portugal, the home team then, lost 1-0 against tournament minnows Greece, were washed away in a classic act of redemption.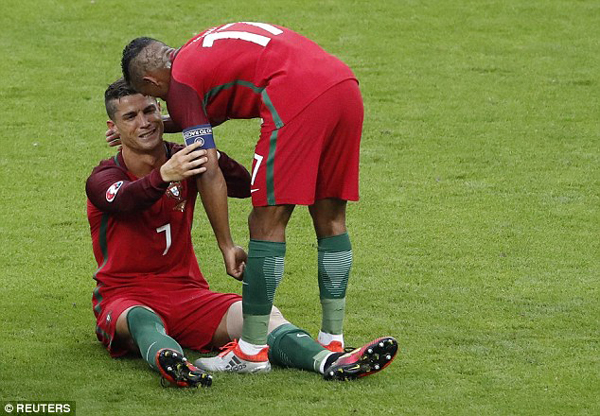 Therefore, while it could be argued that Portugal might not be the strongest team to lift the European championship, it is wrong to call them 'un-deserving' champions of Europe. Having overcome every challenge presented to them by the draw, Portugal hung on when it mattered, delivered in key moments and grinded away on their path to European glory. If there is in fact anything that needs to be debated, it is the new format that has been implemented in this tournament; one which UEFA intends to stick with for Euro 2020.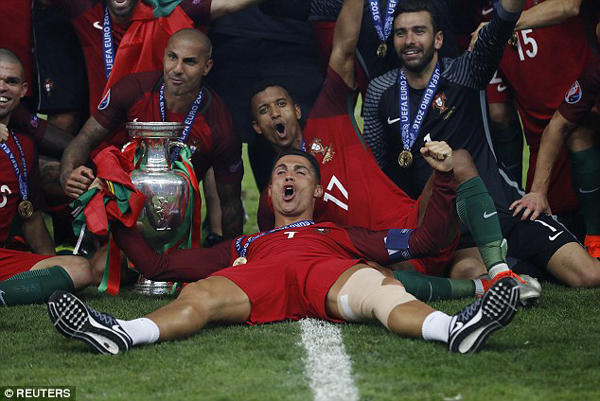 With eight teams (from 16 to 24) and 20 fixtures (from 31 to 51) added to the mix, this format is significantly different from the one that preceded it. Out of 24 teams in the group stages, 16 had the opportunity to progress to the next round (the top four third-placed teams proceeded to the round of 16), due to which competition for knockout spots was not as intense as previous tournaments.

Portugal were one of the beneficiaries of this format, as they finished third in their group, with a miserly three points, behind Hungary and Iceland. While this new format featured the addition of an entire knockout round (the round of 16), it is safe to say that the group stage lacked vigour and emotion, in comparison to global football tournaments of the past.

From a commercial point of view, Euro 2016 was 34% more profitable than Euro 2012, which is no surprise due to the addition of more teams and matches to the competition. So how should UEFA continue to increase its revenue without compromising on the flavour and fervour of the tournament? More importantly, how should UEFA ensure that Europe's best teams should be pitted against each other in the quest of continental championship? The answer is simple. With a minor tweak to the current format, I believe UEFA can get the best of both worlds.

The tournament should continue to feature 24 teams, but instead of having six groups of four teams, the format should be rectified to have four groups of six teams. Each team in a group would play every other team once and the top two teams from each group would qualify for the quarter-final stage.

If this change is implemented, the total number of fixtures in the tournament would increase from 51 to 67, without compromising on the level of intensity, as the competition in the group stages will be considerably stiffer. This could result in a win-win situation for UEFA, as an increased number of matches would result in a steeper surge in profits. Also, there will be absolutely no questions raised over the legitimacy of the eventual winners of such a tournament.

However, time will tell how UEFA intend to carry the Euro franchise forward; whether they stick to the current format, revert back to the old one or come up with an entirely new one. For now, let us all rejoice Portugal's unlikely yet commendable triumph, in what would be remembered as the year of Cristiano Ronaldo; Champion of Europe for both club and country.