---
I want a Liverpool versus Liverpool UEFA Euro 2016 final
A World Cup or a Euro really does not set your pulse racing the way the Premier League or La Liga does!
---
FIFA World Cup..  Nah!

UEFA Euro.. Meh!!

Copa America.. Not a chance!!!

Africa Cup of Nations.. Are you frikkin kidding me???

We are a strange lot, we club football fans. Even while there's a major international football tournament going on, someone like me is more interested in something as insignificant to an outsider as, well, Liverpool (LFC)'s pre-season training.

[poll id="636"]

That in no way should mean that I am not fully aware of what is going in any of the aforementioned 'country versus country' tourney, but putting it mildly let's just say...

'Frankly my dear I don't give a damn!'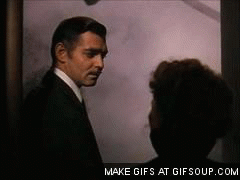 That is unless one of my beloved Liverpool players is still a part of the on-going contest.

Which brings me straight back to the current continental competition (the one I just dissed) taking place in France.

With a Joe Allen inspired Wales currently romping it, my fascination with Euro 2016 is still at a high. The Liverpool midfielder, who is affectionately known as the Welsh Pirlo/Xavi, has had a magnificent tournament in the middle of the park, which has in turn helped The Dragons reach the semi-finals of any major tournament for the first time in their football history.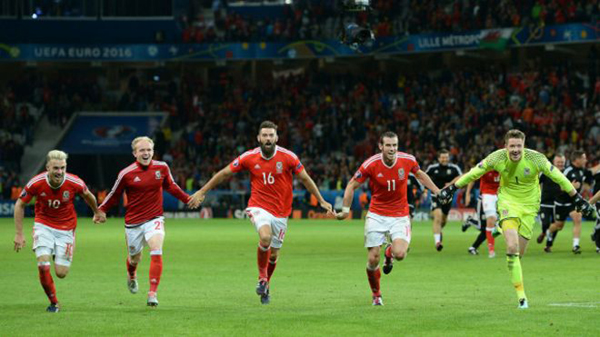 Their opponent in the last four stage is Portugal who they would face on Thursday, July 7, at midnight PST.

The contest also features a showdown between two club mates, Real Madrid's dynamic duo Gareth Bale and Cristiano Ronaldo. It was hardly a month ago that Ronaldo and Bale combined to lift the European Cup for Los Blancos. But now they have a chance to battle it out in a personal contest under the guise of an international game to determine just 'who' should be considered the leading player in Europe.




Wales has had a sensational run up to the semis, led by Bale, Allen and Aaron Ramsey. But unfortunately for them they would have to do without Ramsey's services in the match owing to his suspension.




The Dragons clinically dispatched one of the pre-tournament favourites Belgium 3-1 to advance as one of the final four teams and they can now claim to have yours truly amongst million others rooting for them to go all the way.


Portugal on the other hand would need a Ronaldo sized miracle to make it to the final, considering they barely scraped past the group stages despite being third with just three points and also needed penalty kicks against Poland in the quarters to advance to the pre-finals.

The other semi, a repeat of FIFA World Cup 2014 last eight encounter, would see old foes Germany and France locking horns on Friday, July 8 at 12am .The world champions emerged victorious in that particular game but Les Blues with a massive home soil advantage might have different ideas this time around .

France turned on the style to beat Iceland 5-2 in their Euro 2016 quarter-final with  Dimitri Payet, Antoine Griezmann, Paul Pogba and two goal hero Olivier Giroud all on the score sheet.




Their manager Didier Deschamps however is keeping the national optimism in check by claiming the Germans are still the team to beat.

"Germany are the best side, there's no doubt about that," Deschamps said.

"We're going to really go for it against the best side in the world."

Die Mannschaft, needing penalty kicks to end a jinx against their bête noire Italy in major tournaments, did well to reach this stage. They exorcised past demons by beating the Azzurri 6-5 in a nerve-wracking shootout after an insipid 1-1 normal time draw.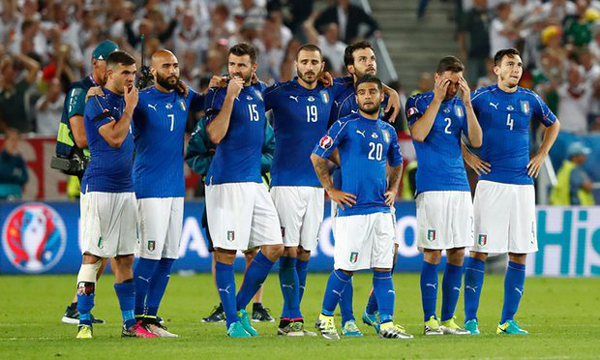 But we'd all do well to remember the last major semi-final in which Germany (with the only other tournament remaining LFC footballer Emre Can in their ranks) played against a host nation, it destroyed Brazil with a 7-1 rout for the ages.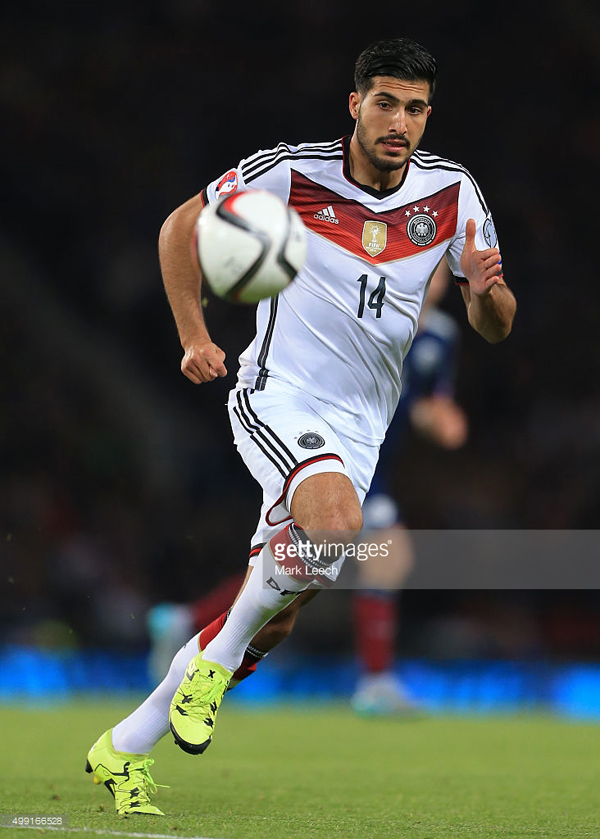 Fingers crossed, following the next set of fixtures, we get a Liverpool versus Liverpool Final, ooops.. or in other words a Wales (Joe Allen) versus Germany (Emre Can) cup clincher. Because that way we would certainly have a Euro winning LFC player, no matter who wins and then I frankly wouldn't give a damn!

[poll id="637"]
Facebook Conversations
COMMENTS
Comments are moderated and generally will be posted if they are on-topic and not abusive.
For more information, please see our Comments FAQ