---
Five excuses we are sick of hearing from our tailors
When your tailor charges you an amount so high, he might as well be working at Sana Safinaz.
---
A well-fitted ensemble brings class to your demeanour and can totally enliven your style. It is because of this reason that many people prefer to buy fabric and get it stitched by tailors. This is a common practice in Pakistan as well as in India.

Moreover, many people find tailor-made clothes more affordable and convenient as they can have a custom-made outfit. But, going to the tailor to get an outfit stitched is no mean feat. This activity involves buying fabric, deciding on a design that compliments the fabric, getting the embellishments to go with it, going to the tailor, explaining to him the design and then waiting for him or her to stitch it and deliver it to us. Rarely do we get our clothes stitched on time and tailors always have a mammoth amount of excuses to tell us.

Not only this, there are other things also that we are accustomed to by our tailors. I have made up a list of a few things that I am tired of hearing from my tailor:

Iss kapray main yeh design nahi ban sakta

You scour internet the entire night to find that perfect cut and silhouette to suit the fabric you bought and when you find the one, it's like a treasured possession. You bookmark that page or even take a print out of the design. You go to your tailor, hand over the fabric to him, explain the design to him and suddenly you hear your tailor uttering,

"Iss kapray main yeh design nahi ban sakta"

(I can't make this design in this fabric)


Ap print out daiteen toh bilkul ditto banata


While you explain to your tailor how you want him to stitch your dress, he never refrains from showing his mastery and says,

"Fikar hi na karein. Samajh gaya, bilkul aisa hi banay ga"

(Don't worry. I have understood and will make it exactly like this)

The way he assures you, convinces you that you will have your dress just the way you want it to be. But when your dress arrives, you find it nowhere close to the design you explained. In an utterly shocking and saddening situation, you go to your tailor to complain about it and all he has to say is,

"Jaise bataya tha waise hi banaya hai, print out daiteen toh bilkul ditto banata"

(I have made it just like you told me to. If you had given me a print out of the design, I would have made an exact copy of it)

Oh really, is that so?




Jaisa naap dia tha, waisa hi bana hai

Even if you get your dress stitched in the way and style you want, don't assume that you have climbed the top of the mountain as yet. The real shock is when you go home, try on your dress and find out that the fitting of the dress is not according to your measurement. You immediately pick up your phone to tell him what you just went through and this is the time when you hear,

"Jaisa naap dia tha, waisa hi bana hai"

(I have stitched it according to the measurements you provided)


Kapre tayar nahi hain, light nahi thi aur karigar bhi chutti pe tha 

You are all excited for your Saturday girls' night out but, more than that, you cannot wait for Friday to come. Yes, it's the day your tailor promised to deliver the dress to you. With a bright smile on your face and excitement to get your hands on the dress, you go to your tailor to collect your outfit.

But your excitement is short-lived. The tailor ruins it, like a building collapsing during in an earthquake, when you find out that your dress is not ready. You throw a big 'WHY' in your tailor's face and he, in his usual calmness and coolness, says the same thing over and over again.

"Light dekh rahi hain, kitni ja rahi hai. Kaise tayar kerta kapray? Uper se karigar bhi chutti pai hai."

(Can you see how frequently the power outages are taking place? How was I supposed to prepare the clothes? On top of that, my worker is on leave too)

Dude, you said the same thing last week, last month and throughout the last year.

Actually, you have been saying it since forever!




Bilkul sahi paise lagaye hain

Most of us opt for tailor-made clothes because they are cheap as compared to ready-to-wear and designer clothes. But all your logic and rationale behind getting it made yourself goes to waste when your tailor charges you an amount so high, he might as well be working at Sana Safinaz.

Then he will always justify his audacity by saying,

"Bilkul sahi paise lagaye hain"

(I am charging you a reasonable price)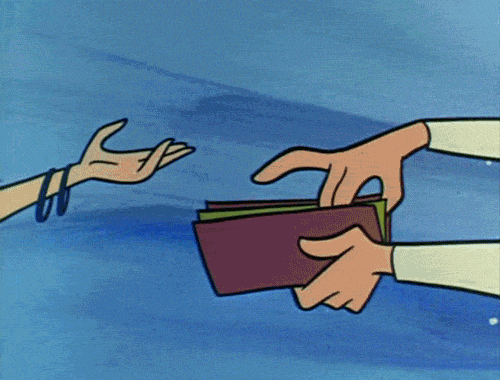 Besides the above mentioned things, there are many other tailor pet peeves. In order to avoid these annoyances, you can always take some precautionary actions.

For instance, you should always quote a date earlier than the actual date on which you need your outfit. Stay in touch with your tailor, give him a call in between the waiting period to ask if he is facing any problem or needs extra lace or fabric to make the dress. And when he says "give me a print out and I'll make your dress exactly like it", he might actually mean it, so always give him a print out.

Try these tricks and hopefully you will never have to face any tailor woes!

This post originally appeared here.