---
Amateur photographers: From selfie enthusiasts to rich kids with a DSLR
Such kind most likely has a Facebook album titled 'ma Fotografy' or 'PhOtOCraZi'.
---
Know a photographer who takes insane, eye-catching shots and you wonder how in the Lord's name he manages to capture 'the person and the persona' with his camera and you cannot! Well what if I tell you that every photographer was once an amateur. So no biggie if you can't do what he can!  


Being an artist myself, I write this to let you all know that the first step of being a good photographer is being an amateur one!

To ensure that my reader is wary and well informed. I will begin my case with a simple question: What is an Amateur Photographer (AP)?

An AP is a human who is relatively new, naïve or in the process of learning the art of producing images by the action of radiant energy and light in a sensitive surface. He or she is chock-full of the nauseating zeal of capturing everything in their camera. Yes, they would love to capture you picking your nose and find the shot extremely beautiful.

In other words, they are halfwits who have no idea of how to use their brand new Digital Single-Lens Reflex (DSLR) camera.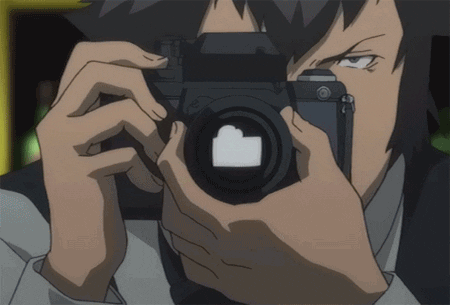 This kind is everywhere and is easily noticed under the radar.

So how does one identify them?

The following is a list I have compiled, with brief descriptions, for your benefit along with effective defensive strategies of the various types of AP's that I have come across:

1. The creative bubble

This AP carries a creative bubble atop his/her head at all times. You may encounter this when you are casually strolling down the road or suppressing a yawn and then, out of nowhere, the overly-enthusiastic creative bubble will jump out. You will be the poor, unfortunate source of inspiration and the AP will ask, nay, demand that you freeze in action.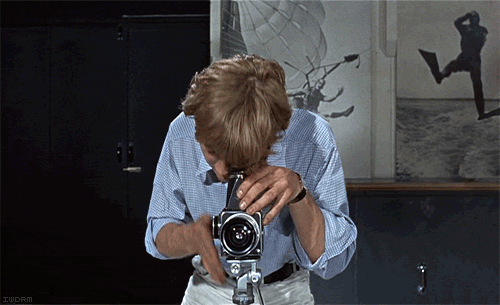 While you endure minutes of muscular pain in an outrageously awkward pose, the AP will nervously fiddle and fumble with his/her camera and go 'click click'.




Your best option: Run. For the love of dear life, RUN! Fast!

2. The wedding wolf

He/she is a favourite among aunties who once dreamt of being on the covers of some fancy fashion magazine and girls who are wannabe-aspiring-models. The ladies would pose and pout for him mindlessly. This type is likely to be a friend or a relative of the bride or groom. They probably hired him because he was only too eager to do it for free. Too often, he will step on your foot and won't even apologise for it. He will be a tad too annoying, trailing all the guests like a puppy, and will be making the bride and groom pose awkwardly as possible to get the 'funniest' picture out. He will even crawl under the table to get that dramatic panorama shot! The coyness of it all will make everybody else sweaty but the AP won't notice. He is way too absorbed in doing the perfect wedding shoot.




Your best option: Sit in the darkest corner of the hall.

3. The selfie enthusiast

She is most likely to be a social butterfly who deems it utterly important to Instagram each moment of her life, often captioned with cheesy quotes. FromTheir pictures mostly entail worthless photos of their disturbingly long nails, stilettos, teddy bears and mascara smudged eyes. Some over-exposed or contrasted pictures of local parks or villages may also be included, captioned 'beauti ov Mothah nature'. Such sort should be kept miles away from photo filters for they tend to over-do them. In their defence, it just might be the mirror's fault or yours for innocently liking a picture of theirs eons ago.




Your best option: Unfriend, immediately!

4. The rich kid

He isn't even interested in photography.  He has a big expensive camera just because daddy is rich. He will occasionally bring his camera to trips and functions just to bore you on how his big man buys him anything he puts his finger on. Even a Rs 1.5 lac Nikon set. If you ask him what sort of lens he's using, he'll just scratch his head and change the subject, or most likely, question your knowledge in an attempt to turn the table.




Your best option: Keep asking about the lens!

6) The sulk-er

His life philosophy is based on one simple quote by his favourite author, Pauto Foelho:

"When you deeply desire something, the whole world conspires against you."

Of course, he might have been the Scott Kelby of Pakistan had it not been for his cheap gear, meagre contacts, his artless friends or the deep-fried fish that he ate last week. So naturally, the notion that he doesn't have the aptitude for a photographer is just absurd! A plot of his enemies I tell you!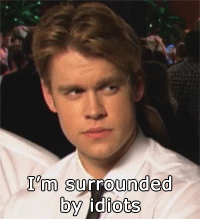 Your best option: Pretend he doesn't exists.

Clearly, breeding for talent can only breed trouble.

Please note that due to other factors like cross-breeding and misleading camera marketing, more AP's with unique qualities are still being discovered and studied. Any breakthrough in findings will help our movement towards evolution.
Facebook Conversations
COMMENTS
Comments are moderated and generally will be posted if they are on-topic and not abusive.
For more information, please see our Comments FAQ