---
11 bizarre moments that are always expected on Eidul Fitr
Eid is essentially about sharing joys with people you love, because lets face it: a few hours won't hurt so much?
---
So finally Ramazan has come to an end and our very own meethi Eid (aka Eidul Fitr) is here! Although there are some of us who despise the endless train of Eid visitors, some of us anticipate the various... amusing moments that are bound to arise during these holidays. Here are 11 moments that signify Eidul Fitr's arrival:

1. The looney lunar:

Many people are sleep deprived on Eid. Why, you ask? Well, what else can you expect when the announcement of Eid is sprung on you at the eleventh hour, courtesy of the Ruet-e-Hilal Committee? Pakistanis, by habit, leave quite a few important things to the last minute and so this announcement is of the utmost importance to us. It is when this announcement is made that we scramble out of our slumber and run hither-dither trying to get our last minute shopping done. And then, of course, there are the chand raat celebrations which we must most definitely take part in.

So again, you ask the reason behind why we look like we cried the night before? This is it.




2. Gluttony:

The night before Eid, you believe that you have actually lost weight and will maintain this for the rest of the year. This was what you wanted. You wanted to lose weight and then comes Eid with all its deliciousness and that resolution goes down the drain as soon as we hit the breakfast table. In my opinion, we are known to eat more on the three days of Eid than we do throughout the month of Ramazan because there is So. Much. Food! 




3.  To drink or not to drink:

I am not sure how many of us go through this, but the fear of mistakenly drinking or eating something during Ramazan sticks around for a few days (hours for some) after the last roza (fast). In my case, I end up giving myself a mini heart-attack after sipping a cold glass of water in the afternoon on Eid day. Don't worry; you'll need time to get out of your 'fast' lane. 




4. That filial duty:

When our parents ask us to visit distant relatives at any other time of the year, we feel no shame in a blatant refusal. However, on Eid, it is us reminding them about their not-so-filial duties because you never know who hands that envelope full of crisp notes. 




5. Holier than thou much:  

All those who scrutinise our every move to find a reason to shame us suddenly drop their Ramazan cloaks and are ready to rumble! Now they are are free to admire Humaima Malick's new dance.




6. Tailor woes:

Need to get that last minute peeko on your dupatta done or one of your sleeves is somehow shorter than the other? The innumerable curses upon the tailor continue once the roza has ended. 




7. Last minute shopping:

Dress? Check.

Shoes? Check.

Jewellery? Check.

Bangles? Oh Crap.

Someone get the car out. Now! 




8. Those dreaded hugs:

Eid is one occasion in which 'hugging' suddenly becomes okay. But really, what is the point of the three hugs? Aren't we confused enough already with two or one kisses dilemma that now we need to figure out the amount of times we need to hug? How about a little less action and a little more conversation, please? 




9. Eidi-flation:

That moment when you feel like telling your rich relatives about the height of inflation when they hand you that hundred rupee note.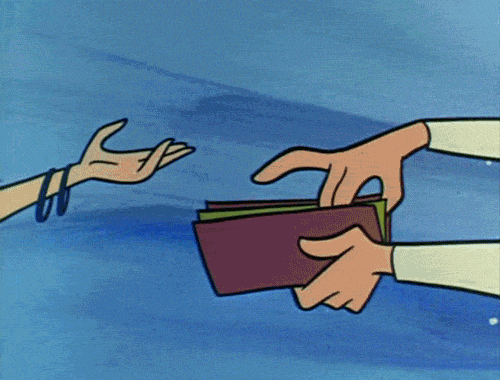 10. Never ending questions:

Unable to strike a conversation? These relatives know how to make you talk. From "why are you working?" to "when are you getting married?", the question-answer session this Eid is going to be grueling and unforgiving. And the relatives do it with such aplomb; they will ask you anything under the sky, without much thought or hesitation. 




11.   The table-talkers:

Serving guests who start their discussion with the essence of Ramazan being about patience and ending with the doom of Pakistanis for not being Arab enough, while incessantly asking you to pass the bowl of Sheer Khurma.






Eid is essentially all about sharing joy and happiness with the people you love, including family and friends (even if some of them are killjoys), because a few hours won't hurt so much now, will they? And while we are blessed to celebrate the occasion, let's spare some time for those less fortunate and remember not to take Eid for granted.

And most importantly, Eid Mubarak!
Facebook Conversations
COMMENTS (12)
Comments are moderated and generally will be posted if they are on-topic and not abusive.
For more information, please see our Comments FAQ