---
Let's have a cup of chai together, India
Some go into a state of denial and shock if their offer for chai is declined or when the guest isn't a chai drinker.
---
It is a truth acknowledged in the subcontinent that no meeting is complete without a cup of chai (tea). The freshly brewed combination of masalas, cardamom or a frothy cup of doodh pati touches the tip of the tongue, instantly refreshing one's mind. Some have even argued that chai purifies their souls. We all certainly love our tea! 

The addiction is tremendously mind-blowing, in its literal sense, and on a serious note, I often think Pakistani and Indians need a tea rehabilitation centre.

When have you last visited a household where you weren't offered chai?

The alternative options are, of course, thanda (cold drink) or pani (water), but the fervour of making fresh chai for the guests is gratifying. The welcoming host would plead you to have chai, even if you are not an avid tea drinker.

Some go into a state of denial if their offer for chai is declined or when they get to hear the forbidden words that the visitor doesn't really drink tea. As difficult as it may be to swallow the assertion, the hosts offers you Pepsi or water. You are in a fix. You have to make a choice, something that is equivalent to a threatening drink or die situation.




That situation is then followed by the rating of the refreshment. The guest remembers a host on the basis of how divine the tea being served at theirs is. You often hear,

"The tea served at X's house was very good."

It is as if serving the best tea possible will help the social aunties climb the social strata. Potential bahus (daughter-in-law) are also chosen on the basis of their tea-making abilities. If the husband is an avid tea drinker, the girl just has to learn how to make tea. There are no two-ways about it, period!




In modern times, coffee may have made place in our kitchen cabinets but chai predominantly takes up the larger portion in our hearts. What started out as a trading commodity during the British reign of the subcontinent, now sits in our jars filled to the brim. It holds the first position on our grocery list.

However tea crazed we may be we cannot deny the multiple benefits it has on our health. It is considered to be a natural healer for headaches and is believed to help you digest a hefty meal, even though I am quite dubious about how that works.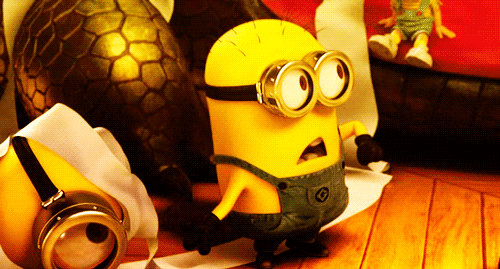 Tea contains flavonoid, commonly known as Vitamin P, which impedes the formation of cancer cells, prevents cardiovascular diseases and reduces stress levels. The alternative selections for this type of vitamin intake include apples, apricots, tomatoes, pears and raspberries. These items may not be readily available in our homes on a daily basis but tea almost always is.

Be it a happy or sad occasion, tea is served, even when it is unasked for. It could also be served as a token of appreciation to the guest. It is the ultimate key to a good start to our day. The instant boost that it provides during the early hours of morning is a blessing, particularly for a groggy and irritable zombie like me lurking around the office. It is also believed to be a magic potion for connecting hearts and what not!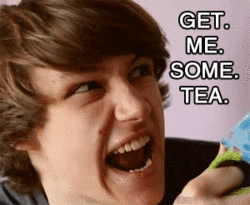 Likewise, teaholics, like me, have boosted the sales of dhabba walas and are now acquainted with the little boys who deliver the daily dose at our respective workplaces. The association with tea is so strong in our culture that the little boy refers to me as 'woh baji jo chai mangwati hein' (that lady who asks for tea). To date, he hasn't figured out my name, nor has he bothered to ask.

Intriguingly, Pakistan is not a cultivator of tea. Our Indian counterpart is however. We may import substantial amounts of tea from Kenya, Sri Lanka and from other regions across the globe. Alas, due to rivalry with our neighbours that has spanned decades, even a cup of chai could not establish a bond of mutual understanding and consequently, we are deprived of some of the finest teas in the world!

Perhaps all we really need to do is extend an invitation for chai... I am sure any problem discussed over a steaming cup of tea can be resolved.