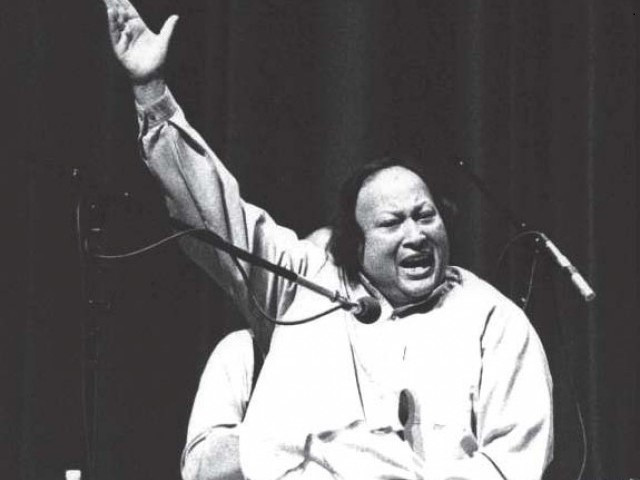 ---
From Vital Signs to 'Vital Saaen'
Piracy has left the music industry in ruins. Now music is trying to find alternative means to survive in the country.
---
The journey from the golden age to the recent dark ages has been very short for the Pakistan music industry. So it doesn't come as a surprise when a song like Taroo Maroo becomes an instant hit in the music deprived nation.

It wouldn't awe a person if Sajjad Ali's recent four minute video—Har Zulm is welcomed by an audience getting accustomed to finding music in the title songs of over-rated drama serials.

It was not long before Pakistan produced some of the best musicians in the world. From Munni Begum, Nayyara Noor, Iqbal Bano, Farida Khanum to the younger generation of pop singers including Vital Signs, Junoon, Awaaz, every musician in Pakistan has left their hallmark. Nusrat Fateh Ali Khan, Reshma, Abida Parveen have been renowned artists who not only left audiences in Pakistan spellbound but have mesmerised audiences throughout the world.

Though the mesmerising still continues with the younger generation of musicians in the country, the industry is only limited to exporting music to the Indian film industry. Most of our musicians now either work only to compose music for the Indian films or wait for a breakthrough to prove their mettle in the neighbouring country. The reason for the shift can either be put on the growing militancy or the less heinous but equally disturbing music piracy.

The media boom during the early years of the millennium introduced the country to some of the best talent. One could see fresh faces emerging on television every other day who gave the audiences numerous hit songs. But it wasn't long before music piracy and easy internet downloading left the music industry in ruins. And it is since then that music has tried finding alternative means to survive in the country.

So probably till the time our music industry revives we can laud Qurat-ul-ain Baloch singing Humsafar and commend how remarkable Ashar looks in that video.

Read more by Basma here.