KARACHI:
The autobiography of Princess Abida Sultaan, the heir-apparent to a prominent Indian princely state who chose to migrate to Pakistan, documents the activities of a princess who rebelled against social conventions to take up an active public role, before and after partition in 1947. Her book spans from the era of princely states, to the end of British Raj, and the emergence of Pakistan
Written shortly before her death, the autobiography begins with the princess' childhood in Bhopal, where she was raised by her grandmother, the fourth female ruler of Bhopal. Her grandmother taught her the values of Islam and the importance of integrity, independence, and excelling over her male peers in the tradition of Bhopal's Begums. As the heir-apparent to the state, Abida worked alongside her father in governing the region.
It was a difficult decision that Abida took to leave her roots and heritage behind and migrate to Pakistan with her son Shaharyar Mohammed Khan. After moving to Pakistan, Abida became the Ambassador to Brazil and later entered politics by supporting Miss Fatima Jinnah's presidential campaign. Abida remained committed to democratic and humanistic values throughout her life and fought against bigotry and the infringement of human and democratic rights.
Reading the memoirs of a princess of Bhopal, and that too, of one who is next in line to the throne, and expected to rule the princely state is an enriching experience. The memoirs are indeed a lucid and almost lifelike depiction of a golden era and a time gone with the wind.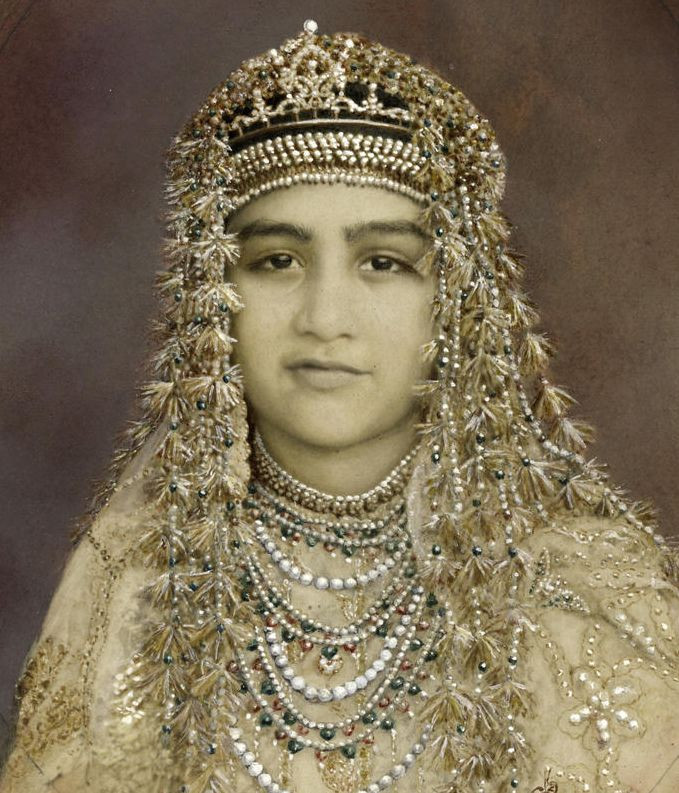 The pro-women social fabric of Bhopal
There were 562 princely states in the pre-partition subcontinent and Bhopal has had a rich history of Muslim rulers spanning more than two centuries. The four iron women known as the Begums of Bhopal ruled over the state at a time when women rulers were unheard of.
Bhopal was a peaceful state, where people had a broad mindset and used to live simply despite, electricity, plumbing, refrigerators, rails and roads being available to them in the 1930s. The "shikaar" outings and tiger hunts 'make a fascinating read as does the Prince of Wales' visit to Bhopal, apparently to hunt the famous Bhopali tigers. In a frank narrative, where one gets a feeling that little has been cloaked, one reads about family rifts, inter-marriages and everyday lives. Even though it was a royal family until the rule of the last woman ruler, the life-style remained austere and simple. But when Abida's father came to the throne, things changed from conservative and austere to modern and opulent.
Not a typical princess
Abida Sultaan's highly active and exciting lifestyle in British India makes the book an intriguing read that opens vistas of imagination for you. The heir apparent princess, who was expected to rule the state during the 1920s and 1930s, played polo, squash, hockey and cricket, shot tigers, went riding, drove cars, learnt to fly planes and to be deeply conversant in Quran and Hadith, and have an all-round education that included being efficient in administrative matters of the state. Of course, with her grandmother playing a pivotal role in all of this.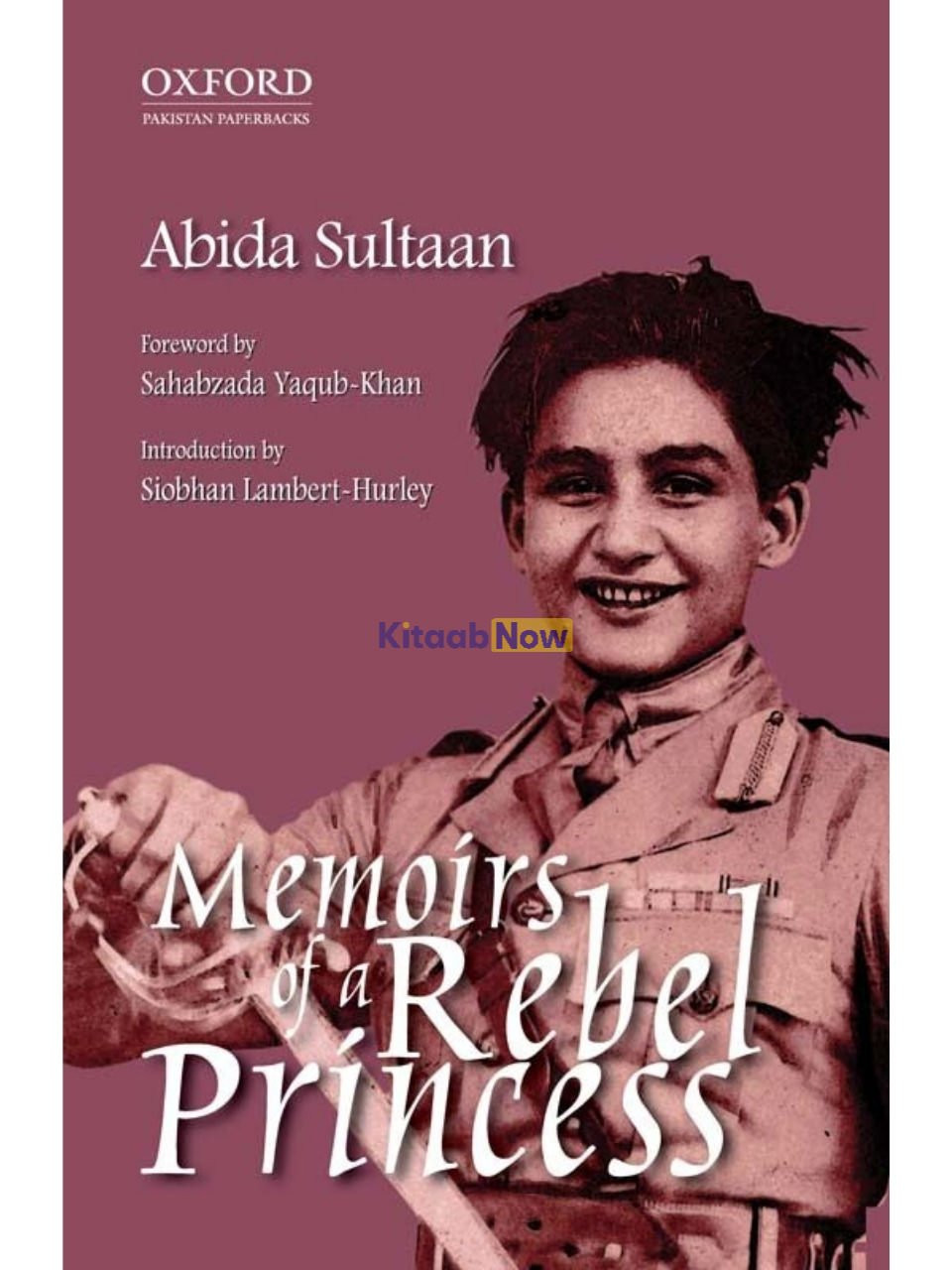 When she got wings
An excerpt from the book highlights her flying escapades:
"The Bombay Flying Club was now operating under a strict disciplinarian, a Mister Dubash, who did not seem to appreciate women students. I was determined to hold my own against this misogynistic attitude and carried out his instructions to the letter. After a few lessons, I found him appreciating my efforts so much, that he took a special interest in making me land on a handkerchief which I proudly mastered. He then selected me as one of the few students to learn aerobatics with loops and spins in the air. In a short while, I was allowed to fly solo and a few weeks later, on January 25, 1942, I had learnt enough to be one of the first women in India to hold a flying license. Perhaps I was the second Muslim woman to obtain a flying license ― the Turkish girl having achieved one earlier."
The daredevil in her
Another extract highlights her daredevil hunting capabilities that enable her to shoot a tiger.
"The tiger was out on its evening stroll. I stopped the car ― an open air Baby Austin 7 ― motioning to my chattering girl friends to keep silent. I drew my double barrel 375 Magnum to my right shoulder while keeping my left hand on the gear for a quick getaway, in case I missed or wounded the tiger which would then almost certainly attack and convert the Baby Austin into a squashed pumpkin. Taking careful aim, with one hand, I fired. The tiger reared up, rolled over and attacked the car. I quickly put in another shot and this time the tiger lay still."
Princess for president
As her father, the ruler of Bhopal, became increasingly involved in national commissions, the princess got an opportunity to play an important role in the administrative affairs of Bhopal and served as the President of the Cabinet of Bhopal and Chief Secretary.
Since Delhi was the winter capital of the British India, and Shimla the summer capital, the government officials and their families would spend six months alternately in both places. They would escape to the hill station in summer while winters in Delhi were reminiscent of the winters back home for them.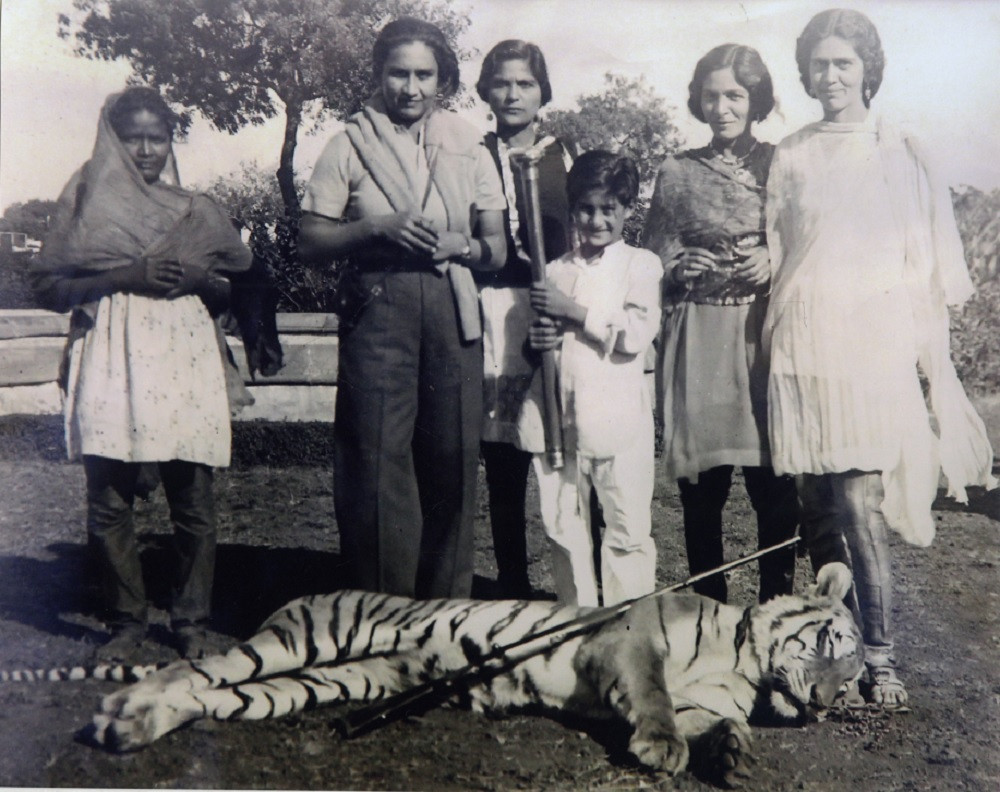 A life-altering decision
The narrative cogently describes how Abida's life changed after partition. Her decision to come to Pakistan and her post-partition experiences are described sans rhetoric. Sadly when one princely state after another was pressured to accede to India, Bhopal was no exception and upon partition, the decision that comes only once in a lifetime or rather once in a century ― to migrate to Pakistan or to stay on in Bhopal confronted her.
An extract from the book highlights this momentous decision.
"Now, I asked myself, how would I react to the almost certain demise of the princely states after Independence? Would my father meekly sign away with a stroke of a pen the independence that Dost Muhammad Khan had won by the sword? Or would we in the post-1947 world of democracy, satyagraha and non-violence, go down valiantly but fool-heartedly fighting for our heritage? Would I, the incorrigible rebel, be able to countenance living as an ordinary citizen under alien sovereignty in Bhopal after 250 years of my family's rule? Would it not be better for me and especially for my son, to seek a new life in Pakistan where there would be no stigma of belonging to a minority? At thirty five, I was vigorous, qualified, experienced and full of verve. My son was being given an education that would enable him to hold his own anywhere. So why not, I asked myself, make a new life in Pakistan ― the Promised Land for the Muslims of the subcontinent?"
The post-partition journey
Abida's exhilarating journey from Europe to Pakistan by road makes an entertaining read. Her early life after partition and her social circle in Karachi are mentioned. Particularly interesting is the part about Viqar-un-Nisa Noon also known as Vicky Noon. Highlights of how the state machinery started functioning ― the postal services, Pakistan International Airlines coming into existence, the railways, the banks, the press and how telephones, water and electricity worked in the new country. She highlights important events such as the Queen of England's visit to Pakistan in the 1960s, her stint with the UN and later, her appointment as an ambassador to Brazil.
Pride and prodigy
Describing her son's life trajectory, Abida describes Shaharyar Mohammad Khan's career accomplishments, from starting with Foreign Service to later being appointed ambassador of Jordan. Her son's progress both academically and as a person, seems to have been a source of contentment for her and serves to have vindicated her decision to migrate to Pakistan, leaving the riches and palaces of Bhopal behind.
Accounts of the state visits to Turkey and UK are particularly engrossing. In this regard, the anecdote of Sarkar Amman's reception in UK and how she, the only woman ruler clad in a 'burqa' was greeted on British soil and how she conducted herself on these visits is humorously piquant.
Despite the political and social challenges faced in her life in Pakistan, the princess met several renowned personalities, prime ministers, and the civil and military leadership of the time.
From her son's education to buying land and setting up abode, the princess independently built her life in a new land, from scratch, and with little male assistance. It is a testimony of her strong will and independent personality.
Amazingly, this memoir covers the time span from when she was merely thirteen until she became eighty-nine, with all events and dates are recorded with precision. Traversing through the World Wars I and II, she talks about how the wars affected Bhopal, the partition of the subcontinent and pre/post 1947 events, particularly in relation to her family as well as the events such as the 1965 and 1971 wars, that transpired after the creation of Pakistan.
One might feel that some personal encounters could have been omitted or not discussed in detail, but they do hint at her frankness and honest candor as she narrates bitter truth alongside sweet memories, whether it is in regard to a blood relative, a friend, an acquaintance or about a country.
The book is highly recommended to anyone desirous of an elaborate look at the life of a princess at the turn of the century to its end. While her narrative conjures an image of a bold and vivacious personality, she describes herself as "rebellious". Her relationships with the stakeholders in her life and how she tackled challenges and took hard decisions are intriguing as well as inspiring. Unfolding both golden and dreary times, the memoir is delightful, informative, surprising and educational, and would enliven many lazy afternoons of reading.
Ambreen Khalid is a marketing professional, with a passion for books. She blogs @sojournintime.wordpress.com. All information and facts are the responsibility of the writer.