PUBLISHED December 04, 2022
KARACHI:
We grew up watching nail-biting cricket matches of their team. Matches that simply could not be missed. But as people they were somewhat of an enigma for me as I had never interacted with anyone from Pakistan except for a brief encounter while travelling in Europe.
When I first met Pakistanis in Bangladesh, I was just plain curious, but their honest warmth and good nature put me at ease straightaway. And what I saw and learnt of my Pakistani friends—yes, we were instant friends—stood tall in my visit to their beautiful country as well. Fear that had been instilled in us was completely falsified. As I write today, I cannot help but smile at my memories of my visit to Pakistan.
The drama and tension that I faced was no less than what I had initially expected, and it remained a regular feature throughout my travels. There is a superior power that always looks out for me no matter what mess I am in, but this time it was somewhat different.
Fully confident, we flew from Dhaka and landed at Karachi's Jinnah International Airport. My visa stipulated that despite being an Indian I did not need to report at a police station, and my visit was not restricted to only three specific places, as is the normal rule. That had a given me my first positive vibe. The flight was on time. What more could we ask for? Unaware that fate had something else in store for us, we walked confidently to the short immigration queue for foreigners. What a perfect start to a holiday, I thought as I handed over our passports stamped with visas. The lady at the counter took one look at our Indian passports and without even raising her head stretched out her arm, asking me for the visa form.
Guessing, I must have misheard her I said, "Excuse me?" Without a movement and still with her face down, the lady repeated, "Visa forms, please." Bewildered, I answered that visa was in the passport, and the visa form was submitted in the embassy when we applied, as is the normal process in any country. I had forgotten that ours was not a normal relationship. Finally, the officer looked up at me with a look that said get your information straight and don't waste my time. She said, "Give me the copy of the visa form you submitted at the embassy, they must have given you a stamped copy." Clueless what she was talking about, I started blabbering about the process of getting a visa.
The lady was at the end of her patience, gave me a I-am-done-with-you-look and raised her hand. So engrossed was I in my effort to explain the process to her, I did not notice a huge Pashtun officer who gently tapped on my shoulder and asked me to follow him. Even more confused, I gathered our passports and followed him, trying to make sense of what he was saying up in the air, far above my five-foot height, as I tried to keep pace with his long legs and manage my son Ryan at the same time. Then I heard something that no traveller would ever want to hear. "Since you do not have the copy of the stamped visa form the embassy gave you when you applied for a visa, we will have to deport you." After that he handed me over to another gentleman. The bubble of exhilaration that had enveloped me so far burst instantly.
I decided at once that I was not giving up without a fight or at least before understanding where I had erred. It was very disturbing, along with my holiday being messed up. I gathered all my courage and faced the new officer with all the seriousness I could muster on my face. "Please help me understand what I have done wrong to be deported. I just wanted to see your country." The officer looked at me and seemed to almost take pity on me as he explained the various travelling rules between India and Pakistan, one being that it is not possible for the embassy to not have given me a copy of my visa form. There are frequent visitors from India, and they all carry that document. We were supposed to be given three copies of the visa forms. "But I wasn't given any," I interjected.
At that moment it dawned on me that I was an Indian travelling from a third country. The Pakistani ambassador who had so graciously gone out of his way to get me a visa had explained to me that he had to obtain a special permission as Indians are not allowed to travel to Pakistan from a third country. I shared my story with the officer and explained that maybe the Pakistani embassy in Dhaka was not aware of this process, and hence they did not give me three copies of my visa form. I implored him, "Koi to upai hoga. Please hume wapas mat bhejiye, hum ne toh galti nehi ki (There must be a way, please don't send us back, is not our fault." The Immigration Officer who had already become busy with his work looked up and smiled. He had kind eyes, I could not help noticing. "Why don't you call the ambassador and ask him to fax me the documents? That should solve the problem." he smiled again, a smile that said that he could see through my "bluff" and was calling it.
"Yes, yes, I can do that" I gushed, fervently trying to locate my phone in my overstuffed bag as sudden sweat trickled down my forehead. Ryan tugged on my sleeve saying he needed to go to the bathroom. Bad! The officer who was now watching me curiously called another officer to escort Ryan to the washroom. I half-heartedly let Ryan go, wondering in a Bollywood film style whether I was ever going to see him again. After locating my phone, I switched it on and tried to find a network. But of course, I had stupidly brought my Indian phone that had international roaming, which incidentally does not work in Pakistan. My heart sank. I am not destined to see Pakistan, stop fighting it, I told myself.
As I dejectedly looked up from my phone with a look of surrender on my face, I shook my head as I gestured to my phone. By this time quite a few other officers had gathered around us. The first officer smiled and said, "Give me the number and let me try." Clearly, he was intrigued — a single Indian woman travelling with her child to Pakistan from a third country without any connections in Pakistan, without even her documents in order, and claiming to have got the visa from the ambassador himself.
Despite being stunned by his offer, hope flickered again. A no-nonsense looking Pakistani officer was offering to make an international call for me, a stranger, to be able to see his country. "It will be an international call," I cautioned. He smiled, "Go ahead, and give me the number." I shared the number. Like I said, someone up there was looking out for me.
The ambassador answered at the first ring, probably seeing that the call was from Pakistan. Long story short, he informed the officer that his office was closed because of the Eid holiday, but he would ensure that the documents were faxed the next day. Hanging up the phone, the officer apologised to me and said, "I am going to let you go, but you will have to take the responsibility of ensuring that the documents reach me, with an undertaking in writing; otherwise, you will not be allowed to leave this country." We were in. I was too elated to think beyond.
That was my first encounter with the country that was a part of mine not many years ago. It had all started with a simple dare from an ambassador, my neighbour, who thought that I was merely doing lip service when I expressed how much I wanted to see Pakistan. I am sure he had no idea how keen I was to see the Indus Valley and other parts of Pakistan.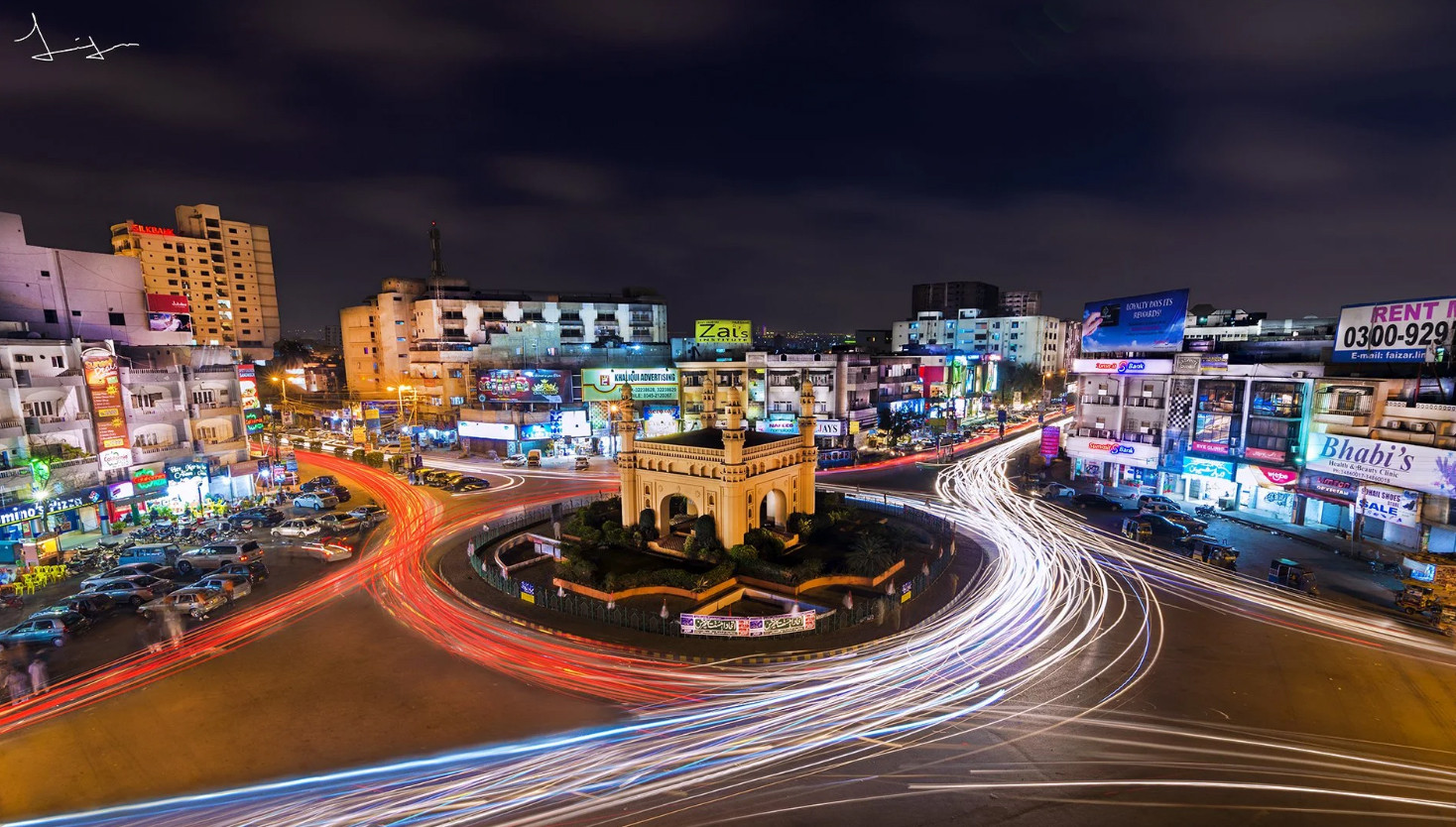 Formalities over, and Ryan back with me, safe and sound, I checked my watch. 5pm, we were two and a half hours late, but we still hoped to see a bit of Karachi that was reputed to come alive at night. As we walked out of the airport wondering if the gentleman, brother-in-law of one of my Pakistani colleagues Saad Ahmed, would be there waiting for us for so long after the plane landed, we saw him waving at us. Double yay! This was a good day for us after all. An immensely comforting sight, like we were seeing family after a hiatus despite him being a stranger. As I rejoiced in my mind seeing Omer, Ryan was jumping with joy too: he had caught sight of the big M of McDonald's.
Although Omer did stick to the best parts of Karachi, on strict instructions from Saad bhai, Karachi still left an indelible mark on my mind with its quaint gadha gaadhis, the vibrant throbbing busy streets, minus the familiar rickshaws, and a generous sprinkling of vroom vrooming young bike drivers, weaving in and out of the unmanageable traffic, throwing caution to the wind and creating even more chaos in the traffic. Jasmine bangle sellers were a first for me. I bought some gajras, and that is something I have kept to date.
The serene Arabian Sea with sea gulls having a full-fledged party on the jetty was a near-perfect romantic view as the evening sun dived into the womb of the sea and the nearby restaurants silhouetted its mighty waters, releasing mixed aromas of meat cooking over slow fires into the warm autumn evening air. Dolby Mall with its trendily dressed young people and a full range of brands. The night seemed so vibrant and alive. All our fears were dismissed as our hearts relished those special moments.
In the few hours of that evening, Karachi looked like a mall and eatery capital with queues of shops and restaurants trailing the waterfront with their twinkling, alluring lights, mesmerising many a shopaholic, as the mighty single and double sword memorials stood guard nearby.
Dinner could not have been anywhere but on the Arabian Sea with the most succulent reshmi malai kababs, Peshawari karahi chicken and garlic naan at Devil's Point and Do Darya. The evening of excitement came to an end, and we were dropped back at the airport.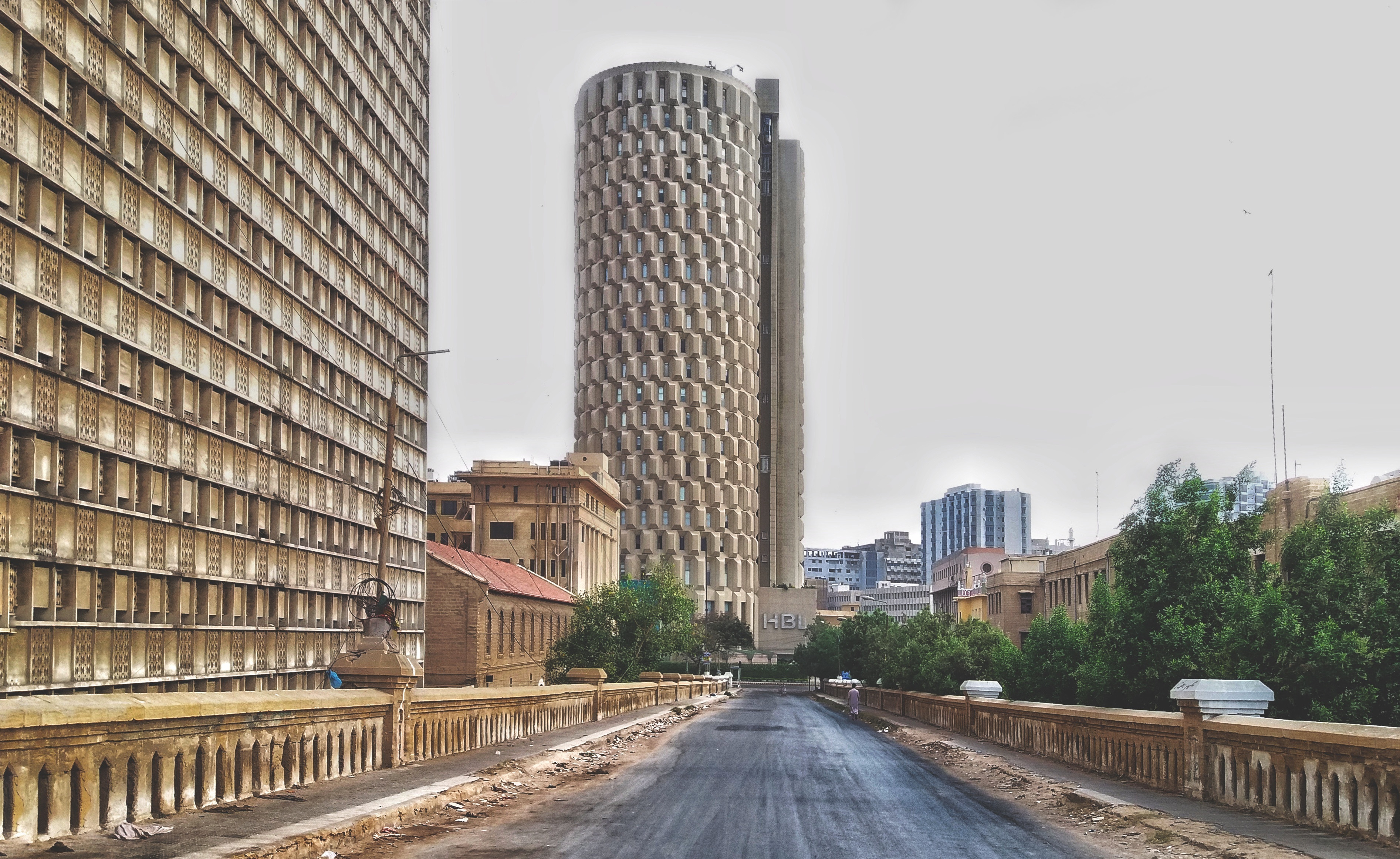 Karachi was true to its promise, thanks to the ambassador, my colleague Saad bhai, Omer and the immigration officer whose name I sadly forgot to ask but to whom I remain indebted to date.
Clock had touched the twenty-third hour as we completed the security formalities. I was drained. I bought a book on Malala Yousafzai so that I could stay awake and not miss the flight. I started reading the book to Ryan, completely oblivious of my surroundings. Suddenly, I was startled with a loud discussion happening on the row of seats right behind me, and the topic strangely was Malala. I shut the book and thrust it into my bag as I was forced to overhear the debate. Some men seemed to be writing off Malala as a "pawn of foreign powers." Their concern was that if Malala was so keen on education, how was it that she was frolicking around the world giving interviews and writing books. Their prediction was that soon she would be back in Pakistan contesting in a farce election to become the prime minister. As I turned to look at the men, their heated discussion was drowned in the announcement for boarding, and I got up in relief. Clearly, my reading the book to Ryan was not taken very positively.
We arrived in Lahore on the wee hours of Ryan's birthday, 15th of October, and were picked up at the airport by another ex-colleague, Saad Iqbal. The flight had been an interesting one despite the nocturnal hours as in the seat next to me was a young naval officer who shared with me his interesting experiences in the armed forces. Open and friendly nature of people was so evident even in that short encounter.
Arriving at my friend's home, I could sleep only for an hour, totally excited at the prospect of seeing my old friends and exploring the country that I had thought I would never be able to see in my lifetime. Saad had a beautiful, spacious bungalow in DHA. At breakfast, Saad shared a humorous story of how his friends had cautioned him against having me, an Indian, stay in his house in a defence housing colony. Filled with worry, he had been wondering what to do as I was already planned to arrive in a day. He received a call from an unknown number. Saad nearly had a heart attack when the voice on the other side asked if he was Saad Iqbal, and on confirmation asked him if he was having an Indian visitor. Barely being able to squeak out a yes, Saad waited with bated breath as to what would come next. He was pleasantly surprised when the voice introduced himself as a relative of the ambassador, and that he would like to have all of us join him for dinner in Islamabad. This trip of mine was getting more and more eventful and memorable by the minute.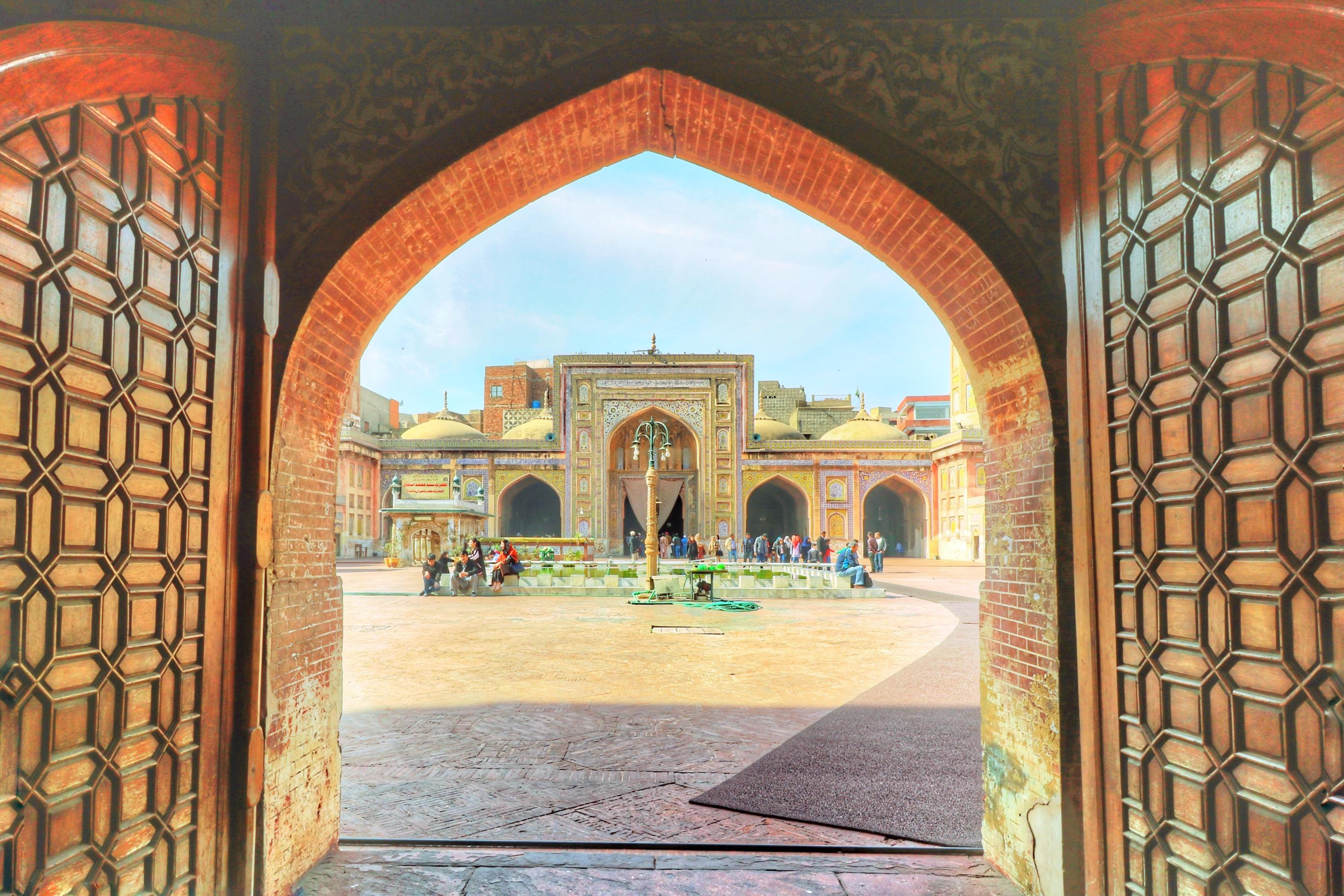 The afternoon found us meeting another ex-colleague, Nauman, and going together as a huge group of mischievous children and adults to the walled city of Lahore. Children made so much of a din that it was impossible for the adults to have any sort of a conversation. I felt a familiarity with one part of the city with its high walls, wide clean roads, and bungalows with its similarity to Gurgaon. Interior Lahore was more like Old Delhi with its abundant share of historical relics and cosy small outlets selling curios, antiques and artifacts, and snack sellers competing in their persuasive methods to entice you to stop by their colourfully decorated stalls.
I fell in love with Cooco's Den with its beautiful stained-glass windows, narrow dark and dingy spiral steps, abundance of antiques, its secretive air, its gorgeous paintings, and open veranda giving you an amazing view of the walled city. The narrow building seemed to be bursting with stories and secrets of forbidden romances, having been the house of a lady infamous for her different lifestyle in a conservative society. Her son had converted their home into a restaurant. Soulful music accompanied our food, an experience that I will never forget. Never have I ever tasted karahi chicken that was so tasty that Ryan practically scraped off the handi and could not stop gushing about it.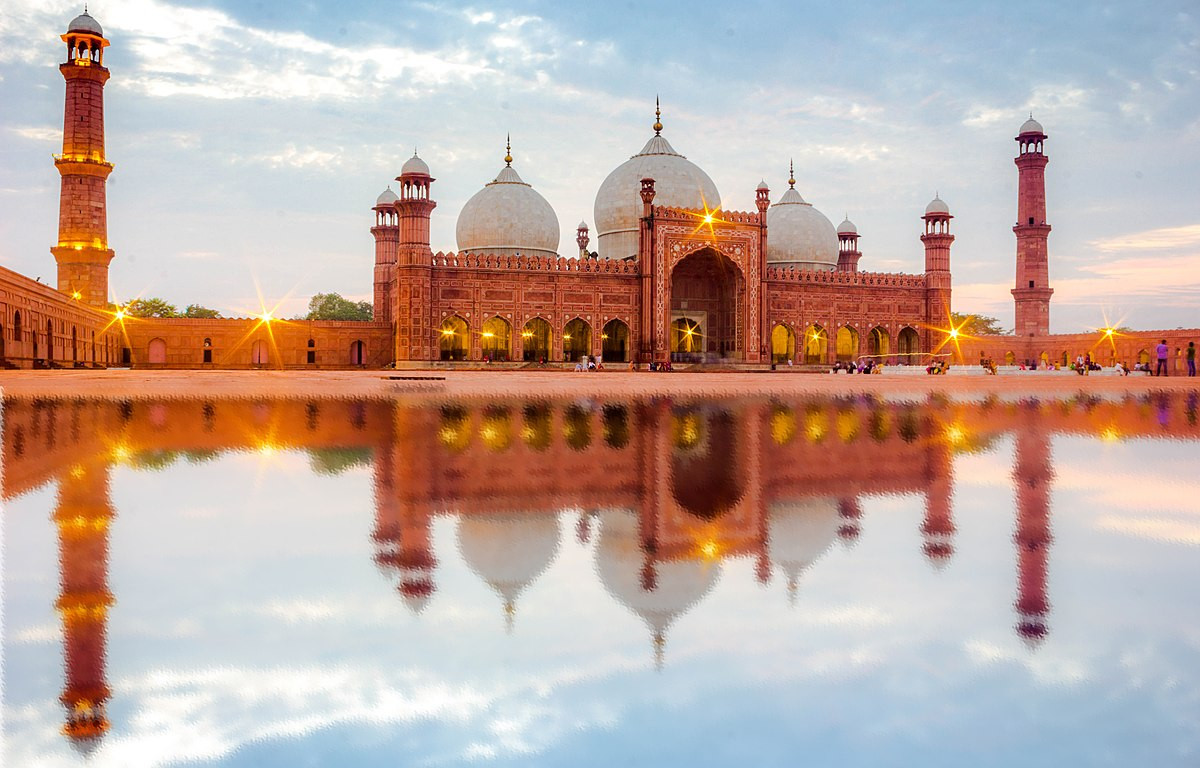 The sight of the Badshahi Masjid, sharing its walls with the Ranjit Singh Gurudwara, and the Shahi Qila with the Minar-e-Pakistan standing guard in the front like a torch to these three precious historical treasures, was an exceptional experience worth its weight in gold. Shahi Qila with its paintings framed in precious stones, sadly most of them scrapped out. There is a huge step that was created for elephants to carry their royal riders directly inside the fort.
Inside the Badshahi Masjid, children enjoyed themselves the most as they ran around in the open area. The sight of the normally shy and self-conscious Ryan lying down in abandon on the carpet, busy with his new cell phone, completely oblivious of his surroundings, was a new sight to me.
A very strange thing happened to me in the Badshahi Masjid, which will stay a mystery for me forever. I somehow feel it was God's way of showing me that that He was there. As our group of six adults and seven children went inside the mosque, right outside the gate was a man sitting with a basketful of what looked like sweetmeats packed in cellophane paper. There was another person standing beside him, and as we passed by, the gentleman standing next to the seller picked up a packet and offered it to me. I declined politely. He shook his head and said, "Prasad [food and water offered to a deity during worship] nahin lena?" [Don't you want prasad?] Astonished, I immediately accepted. My group had already gone ahead, and I had to run to catch up with them.
Prasad at the doorstep of a mosque? How had this stranger identified my religion? I was dressed no differently from the other women. Or was it the mosque offering sweets? After doing a tour of the masjid, we came out, and I noticed that both the seller and the gentleman were gone. I showed the packet to Shaista, my colleague's wife; she was convinced that it was either drugged or poisoned and forbade me from sharing it with the children. She also enlightened me to the fact that mosques do not offer any sort of prasad like temples do.
I went ahead and opened the packet of soan papdri sweets. I vouch by their crispy fluffy texture and I live to tell the tale. When nothing happened to me, we, the adults, shared the rest of the sweets, but no one could figure out who those men were and where they went. We went back to the place the next day to see if the men were there again, but no one was there. I could have sworn on my life that the person looked like a Pathan and could not have been anyone else.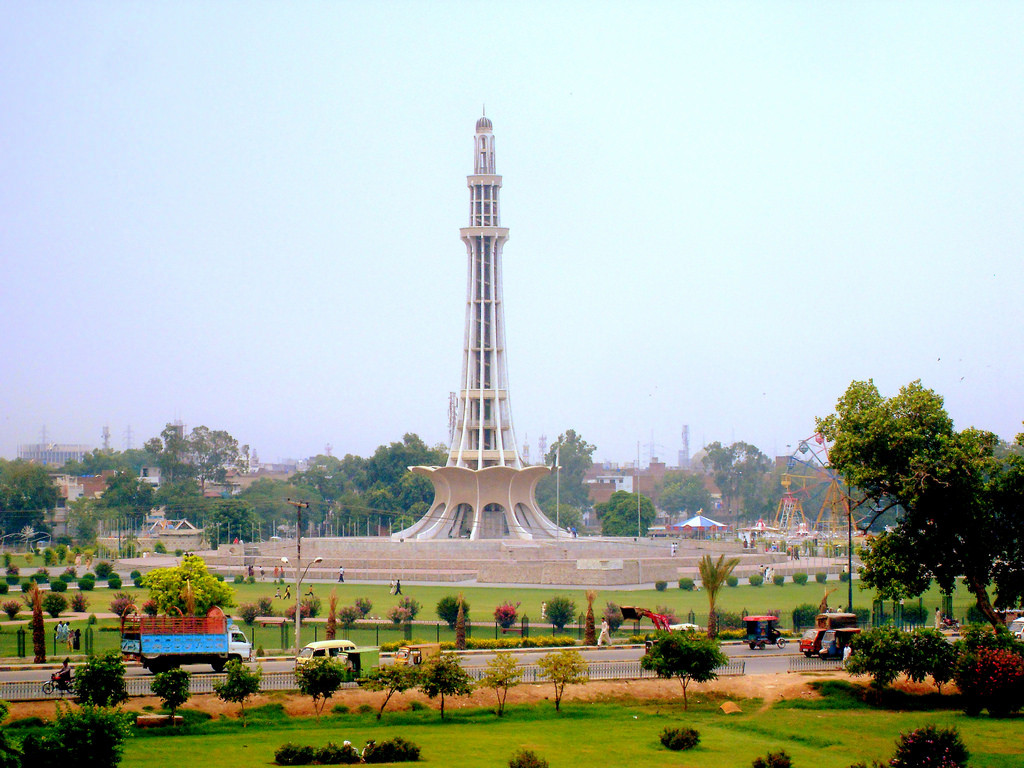 It was past midnight when we finally headed home after celebrating Ryan's birthday. Lahore was still awake, and life outside seemed like it was still early evening. Midnight on the eve of Eid was another discovery for me when Shaista took me shopping. At that hour of the night, I would not have expected Pakistani women to do finery shopping. There seemed to be a lot of activity all around. Mehndi stalls, shopkeepers not being able to keep pace with demands of specific shades of lipstick and nail polish, and jewellery of every kind. My favourite amazingly beautiful glass bangles in a myriad of colours, ready to be matched with any outfit. It was a scene straight out of a Bollywood movie, only this was real, and I was relishing every minute of it.
The next few days were spent enjoying amazing hospitality and savouring great food. Days went long into night, and I realised that the Lahore society was used to late nights with even children being wide awake while Ryan and I walked around like zombies. Lahore was another incredible experience for us, and we could not wait for more.
Where the straggly pine treetops reached out to the sky in hope of a whisper of sunlight, and the hills wore a deep red hue. That is where my friends took us next. We drove on serpentine roads by the deep gorges of the Kallar Kahar Salt Range to Murree and Ayubia in the Khyber Pakhtunkhwa province. The scenery changed frequently, sometimes barren hills greeting the eye and sometimes bountifully lush green hillsides. The road was colourfully decorated at places with shawls hung out for sale and salesmen lounging by the roadside, staring longingly with soulful eyes at the passing cars, willing them to stop. In some places, the road was lined with trees in full bloom as the yellow blooms competed with the fresh green leaves.
After what seemed an eternity, we finally arrived at our destination just as the sun decided to take a break and the evening chill to bare its claws. Murree was a hill station choc-o-bloc with jostling stalls displaying tempting woollens and Kashmiri jewellery. My mind was engrossed with this feeling of déjà vu after I saw a huge photo hung on the wall of the restaurant where we had supper. The painting was a faded replication of the Mall Road as it was during the British Era. And then it dawned on me. It was the Mall Road in Shimla, with the church, the downhill road, and the small culvert. The British had left the signature of their homeland in all the places they touched and adopted. Because of the dim light of dusk, I could not see much of Murree's Mall Road or a church or a culvert.
The jostling crowd of tourists, the smell of roasted groundnuts in the air and the colourful cotton candy added to the festive atmosphere that enveloped us. Tiredness eluded us as the children enjoyed a screaming pram ride uphill before we proceeded into the darkness of Ayubia. Roads were not too familiar for Saad, and before we realised the road ahead turned into a misty darkness as we fumbled our way through. Children had dozed off, happy and content with full tummies. We finally made it to the hotel safe.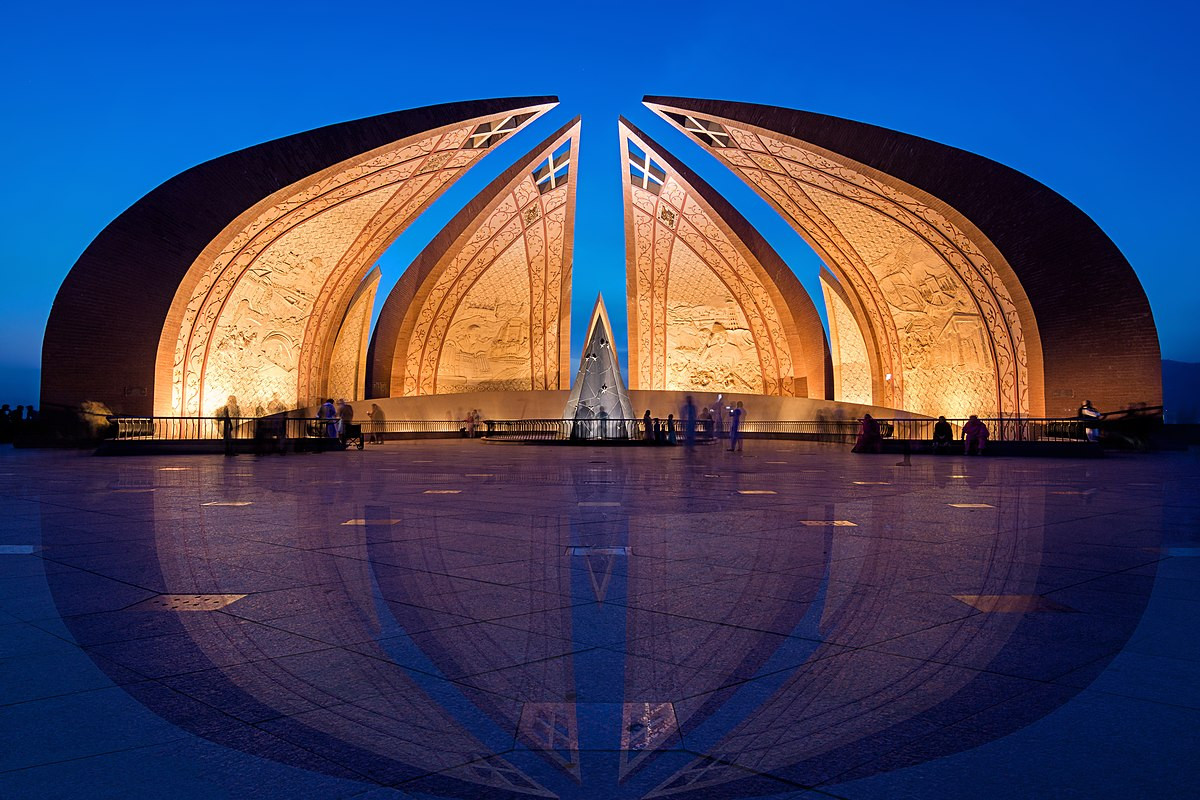 I cannot for my life recall the name of the hotel, but the view of a deep ravine, depths of which played hide and seek with my eyes, with golden streaks of sunlight piercing through thick trunks in the early morning is a mental image I will treasure forever. Sunrays seemed so alive with millions of dust particles swimming against a clear blue sky. That early morning welcome sight more than made up for the bone chilling water that greeted us when we went inside to take our baths.
The previous evening had ended with us sipping sweet, brewed tea out of glasses as we discussed world politics, India, Pakistan, and the future of our region. Children added spice with frequent appearances as we tucked our toes into our chairs, trying to keep them warm in our long coats. There seemed to be a univocal agreement on the worthlessness of the enmity of our two countries, and wastage of time and money whereas competitiveness should have been solely concentrated on the cricket field. We talked about the huge fiscal wastage on arms, whereas the same money could have done wonders if spent on the development of the region. It was as if we were nothing but puppets in the hands of powers that wanted to maintain a certain status quo and were slaves to profits at the immense cost of human lives, peace, and development.
Nathiagali greeted us with a sumptuous breakfast of hot parathas and fluffy masala omelettes in the fresh, crisp, mountain air. As we feasted, I shared the story of my arrival in Karachi with my overwhelming emotions of instant despair, fear and then warmth in the first two hours of landing in Pakistan. A concerned and protective Shaista kept shushing and warning me on my choice of words — I was using the word Indian too much — as she gestured to a group of men in grave discussion at a nearby table, with their rifles casually leaning on the side of the table pointing upwards. I could not help wondering if they were the Taliban!
After breakfast, we splurged on some quick shopping and curio hunting. I mused on the prices I had paid for my shopping; things were unbelievably cheap. Saad explained that the priority of those shops was to sell their wares so they could have food at home. It was inconceivably sad.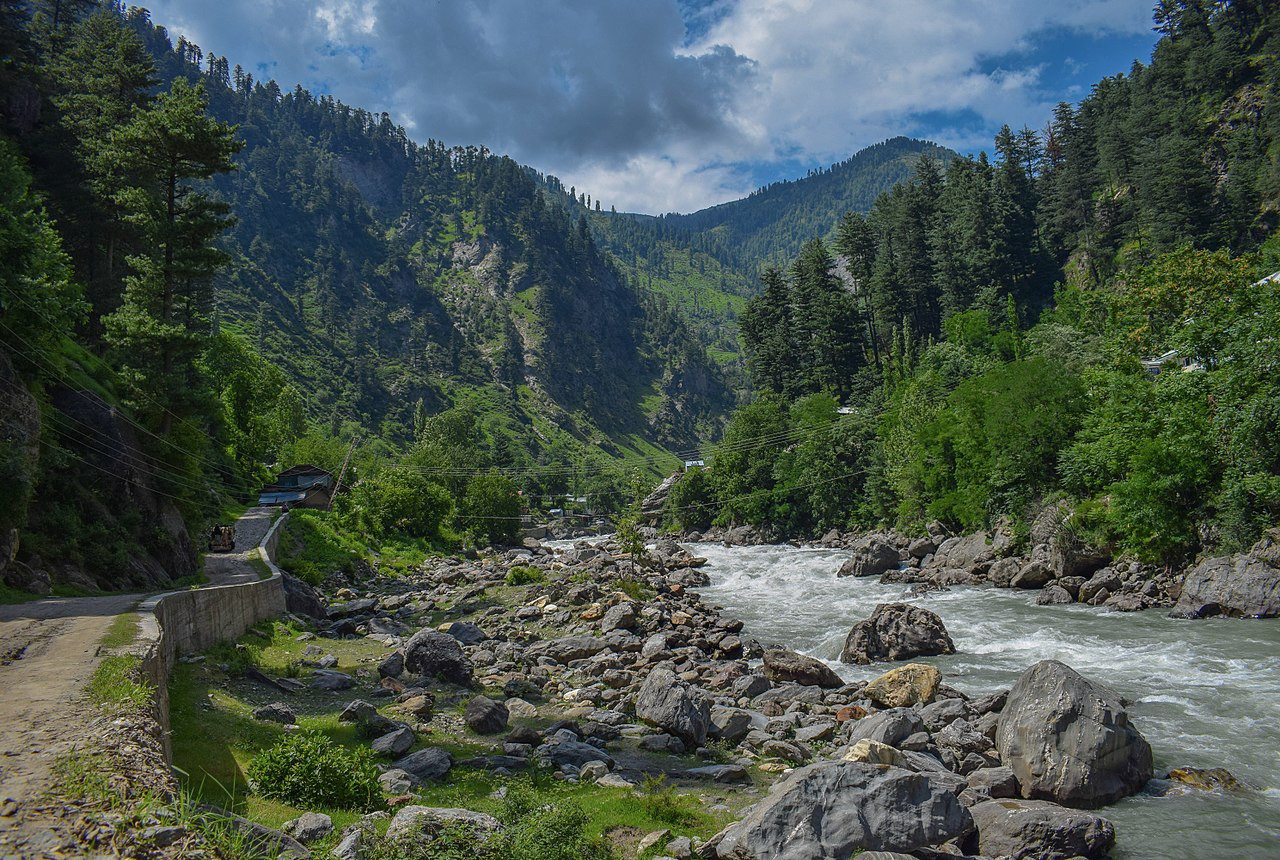 The day was spent chilling our feet in the waters of the Kunhar River. Just a furlong away towered Abbottabad, seemingly calm at the world's curiosity.
My impression of Islamabad was of a completely planned city. Islamabad was quiet and sleepy after the Eid celebrations, and there was not much for us to do apart from trying out restaurants and enjoying hospitality of our friends. But despite the calmness, there was still a mad rush to the airport. Thankfully, Saad won this race against time. We were the last ones to check in, but we were practically waved in as we were already checked in. Boarding passes were given immediately, although I did not know to whom I owed this kindness, and we had no time to check. Later, I checked with Saad, but he had no clue. To date it remains a mystery.
The sincerity and kindness of my Karachi immigration office friend once more became evident when he called Saad on our way to the airport and asked him to remind me to pick up a copy of the visa form that they had received from Bangladesh. He would not be on duty; however, I could call up a certain number and pick up the form on arrival at the airport. It was amazing that he had remembered my departure date and taken this caution on my behalf; in my days of enjoyment, I had forgotten that it was a requirement for leaving the country. True to his promise, I could pick up the documents at the airport without much ado. I owe this unknown Pakistani friend a lot.
Pakistan's hospitality will always remain an unforgettable memory because of our friends making our visit so special. Thanks to them, I have seen the real Pakistan that a few people can ever hope to see. I could not go to Harappa, but I made a promise to myself to return to Pakistan one more time to travel to places I could not visit on my first visit.
Nitupola Sharma is a freelance writer of Indian descent based in Virginia, US, where she works for a communications company. All information and facts provided are the sole responsibility of the writer