PUBLISHED January 23, 2022
KARACHI:
Among a handful of segments, the global videogame industry also witnessed rapid expansion and reported substantial growth following the outbreak of Covid-19 in the world. This was primarily because people resorted to resume their habit of playing videogames during the lockdown phase.
Console manufacturers Sony and Microsoft also took a risky step by releasing their next generation machines during the pandemic in hopes of exponential sales. However, that plan has partly failed due to input shortages and supply chain disruption which restricted the supply of consoles to the market propped up the prices of available consoles. Recently, Sony shared plans to prolong the production of its previous generation Playstation 4 because it is unable to meet the demand of Playstation 5.
However, Microsoft's strategy has been quite different. To begin with, it released two variants of next generation consoles i.e. Xbox series X and Xbox series S to cater to multiple segments of the market.
Moreover, it is now accelerating the competition with Sony by rapidly purchasing videogame producing companies and making the titles available on its subscription service known as Game Pass. Last year, Microsoft acquired prominent videogame publisher Bethesda and in the previous week, it confirmed plans to purchase Activision Blizzard at a record sum of $69 billion.
Activision is the producer of renowned Call of Duty series. The games are expected to be available on Game Pass shortly. The subscription service bodes well for Xbox users as it unlocks a massive catalogue of gaming titles for a meagre payment of $15.
On January 18, Microsoft CEO Phil Spencer announced that "Microsoft has agreed to acquire Activision Blizzard." "Until this transaction closes, Activision Blizzard and Microsoft Gaming will continue to operate independently," he stated on Xbox official website. "Once the deal is complete, we will offer as many Activision Blizzard games as we can within Xbox Game Pass and PC Game Pass, both new titles and games from Activision Blizzard's incredible catalogue." He further revealed that Game Pass subscribers had surpassed 25 million mark. According to him, the acquisition would also accelerate the company's plans for cloud gaming.
On the other hand, the acquisition sent alarm bells ringing for Sony as its stock price fell 13% in Tokyo the day after the news of the purchase broke out. The company expects the videogame publisher to continue offering its games on Playstation platforms following finalisation and completion of sale. "We expect that Microsoft will abide by contractual agreements and continue to ensure Activision games are multiplatform," a Sony spokesman said on Thursday.
Three reasons for purchase
Detailing on the acquisition further, Digital Expert Habibullah Khan told The Express Tribune that the purchase was driven by three things. Citing the case of Amazon, he said that the company generated mammoth sums of money for its video subscription service Amazon Prime. "Microsoft wants to follow the same philosophy for gaming," he said. "It wants subscription based model."
Netflix is also subscription based service and many other business-to-business companies have moved to cloud based software. He elaborated that Microsoft wanted to expand its reach to the subscribers and to do that, it needed more and more content. "The more and more franchises the company has, that higher amount of games it can offered on its subscription service on the launch day which will attract a massive amount of users and help Microsoft make money," he said. "Right now, the user base of Game Pass is massive."
He stated that before this acquisition, the company was generating roughly $3.5 billion per year from Game Pass and now it will be able to generate a lot more.
And the company is making this massive sum from just one service when it has not tapped the entire videogame consumer base yet, the digital expert said.
He noted that Game Pass was already beating the market and touching new heights on its Xbox console but now, the company wanted to add PC and mobile gaming to it.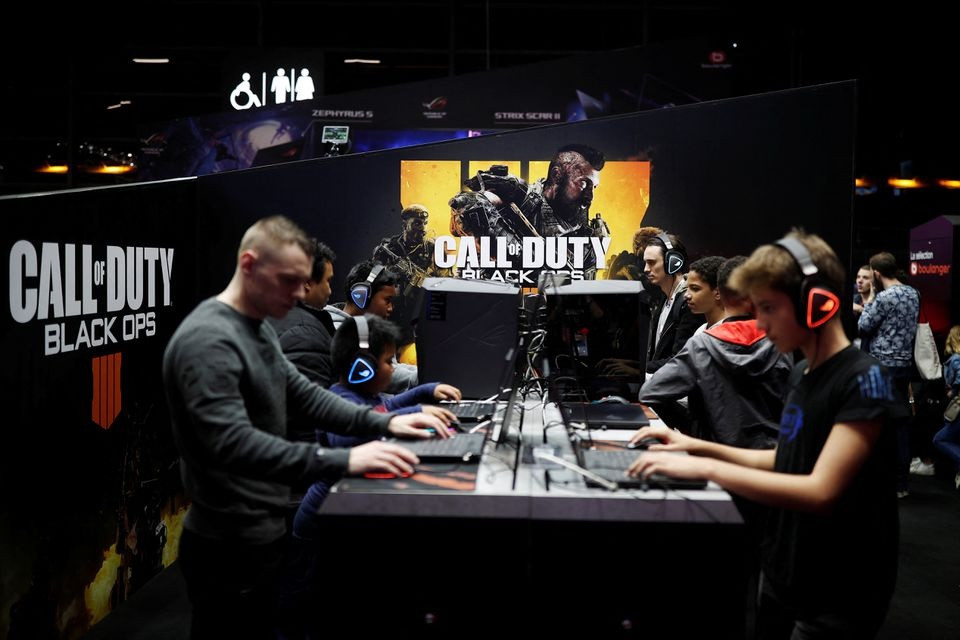 "It wants to lift it to newer heights," he said highlighting that the acquisition cost ($69 billion) could be covered by Game Pass in a period of five years. Moreover, he added that reason behind the purchase was also to add triple A games such as Starcraft andWorld of Warcraft to its subscription service along with movies to TV series. The expert revealed that Halo would be turned into a TV series and customers would be able to view it on the subscription platform. "For such firms, content is king hence there is a need to own franchises that make the content," he said. "With the purchase, it owns the makers of Call of Duty and Starcraft."
Secondly, he said that the concept of metaverse was coming under a spotlight and the acquisition was part of the company's plan to excel at that futuristic technology. Metaverse will offer people interaction in a virtual world and gamers have been doing it for years, the official detailed. "If I play Fortnite, I am spending hundreds of hours per month in a digital world," he said. Highlighting that the metaverse would offer diverse digital experience to everyone, he said that gamers would be among the first few people to adopt it. Due to this, multiplayer gaming is much important and Activision has 400 million active players.
Metaverse is being awaited and clarity on it is desired however videogaming will make up a massive chunk of it. "Whatever the metaverse is fully developed, it will offer a digital life to people hence gaming will be a part of it," Khan said.
Lately, Microsoft has been focusing on multiplayer games and in terms of in game monetisation, the company has been performing far better than its peers.
The third reason behind the acquisition is that while Microsoft is excelling at PC and consoles, it now wants to conquer the mobile phone gaming segment. Without having a massive mobile gaming user base, a company cannot win in the present time. Citing figures, Khan said that Candy Crush has 273 million mobile phone users and following the purchase, Microsoft will gain score all of them. To conclude, the purchase is aimed at introducing Triple A games on Game Pass, gaining an edge at metaverse, and excelling at mobile gaming.
What it means for videogame ecosystem
Videogame content creator Souban Najib (known to the videogame community as Buntoo Cage) told The Express Tribune that the videogame ecosystem could be classified into two parts ie Xbox and general gaming. "Xbox takes the lead with exclusive rights and Game Pass catalogue is already massive and it includes third party games as well," he said. "It has 25 million subscribers right now and the number is expected to inflate to 50 million soon."
Citing that Xbox already made a massive amount of money from Game Pass, he said that following acquisition of Activision, Overwatch and many others games would become available on the subscription service. According to him, customers would be the ultimate beneficiaries because they would be able to play new games on day one at a cost of $15 rather than spending standard $60 on them.
Citing the reason behind the purchase, he admitted that Microsoft was lagging behind in first party games therefore the company was buying established brands to emerge as a giant in the area of videogaming. The purchase will cause the entire videogame segment to grow by leaps and bounds and sales and subscription numbers will rise, he said. "This can pay off really well but it can go very bad as well," he said.
Talking about the overall videogaming ecosystem, he said that Microsoft was now focusing on the subscription and it was steering a momentum shift in the industry. Sony will have to retaliate to maintain its market share, he said. He added that Call of Duty franchise had been on a decline for the past several years so it is expected that Microsoft will enhance the quality of this particular game.
Problems with Activision
According to Najib, purchasing a studio was not a big deal and action was needed following purchase. He revealed that Activision, as a company, was marred with problems of misconduct and controversial issues and according to reports, it was not a worker friendly hence this demanded acquisition. Citing reports, he said that few women even committed suicide due to misconduct.
"Due to these issues, many people resigned from the firm but now, Microsoft has agreed to end activation the term of Activision CEO once deal goes through and this is a relief for the workers," he said.
The race for exclusives
When asked whether the move would intensify the race for exclusives or not, Khan said that Microsoft got a lot of exclusives after it bought multiple studios like Obsidian and Bethesda. This would pressure Sony to introduce more console specific games and the company would brace up to compete, he said. Khan held the view that at present, Microsoft was beating Sony in terms of console wars.
"Microsoft is winning in video gaming in the current generation because earlier, its share in the industry stood at slightly above 6% previously but now, it is the third largest player," he said. "If the technology is good, it would automatically attract customers."
Najib held the view that the competition between videogame firms will increase further however it was not confirmed whether the upcoming games would be exclusives or not. He however held the firm view that Spyro and Crash, which were exclusive to Sony, would now be available on Game Pass.
'Microsoft only' releases
Speaking about if Microsoft will be practicing console only releases, Khan held the view that the company would not do that because "it has no dearth of exclusives." Bethesda's widely anticipated games, Startfield and Elder Scrolls VI will be released exclusively to Microsoft platforms and they will prove ample for the company to earn sizable revenue.
He admitted that some of the games would be exclusives because without doubt they motivate people to subscribe to Game Pass but there is a need of balance as well. "The key reason why games like next Call of Duty and others will not be exclusives is that the video gaming giant needs cross multiplayer games as well which will tighten its grip on the metaverse," he said.
Time needed for impact
When asked about the timeframe of reflection of the decision on the company's gaming catalogue, Khan said that it will take more than a year because acquisition will close in 2023. "I believe that the impact will become visible in holiday season of 2023," he said.
Najib also echoed the same views and said that companies had their own calendars and cycles to release games however, the impact of the purchase would not be felt anytime soon. "It will be witnessed in 2023. A vast catalogue of Activision games would come to Game Pass including big names so people will jump to Xbox," he said. "October and November will be the time when big titles come to Microsoft."
Playstation's subscription service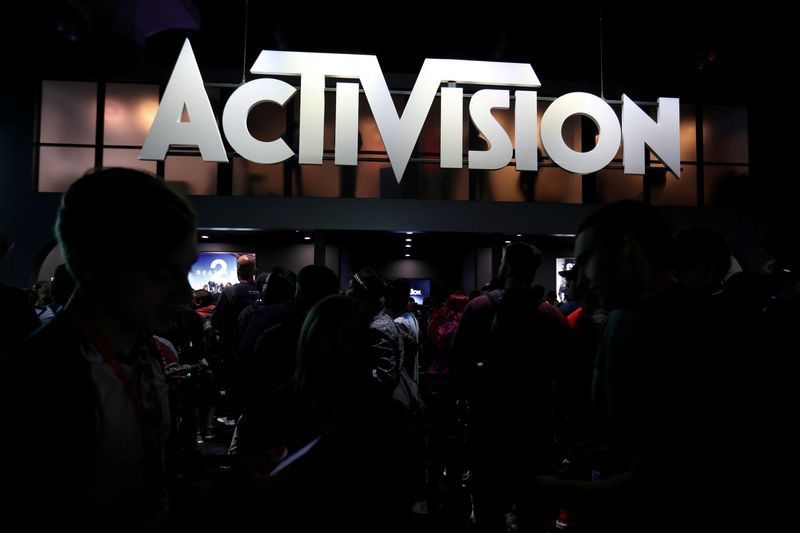 Earlier this month, Bloomberg reported that Sony was planning a subscription service similar to Game Pass. This is expected to be smash hit in terms of videogaming and accelerate competition among the companies.
Talking about it, Khan said that due to Microsoft's back-to-back moves, Sony was being forced to act and step up its services else it was at threat to lose a lot of players. "This is a healthy sign for the entire industry," he said. "When you are forced into competition, you become more and more innovative."
Citing the case of Japan, he said that the country had massive base of videogamers and yet it lacked big studios. Japan has several small studios dominating the market, he said.
According to him, Sony might try to begin its strategy from there.
"Sony is good at creating more franchises and it has loyal customers, much better than other companies," he said. Talking about if Microsoft can surpass Sony, Najib termed it a subjective argument however he said that the future would hold interesting times for both consoles.
It is good for consumers because it will turn out to be win win situation for them.
"When pressure comes on companies, it motivates them to do better," Najib concluded.