PUBLISHED January 02, 2022
KARACHI:
Everyone around the world is working on saving lives one way or another. The governments are playing their role to avoid conflicts among countries. Major steps are being carried out to stop Covid-19 and other diseases from spreading. The law and order forces are trying to maintain peace in the cities. At the same time, there is a silent killer that needs to be stopped or reduced its damage. It's the damage done by cigarette smoking, and as it is difficult for the smoker to quit altogether. For this reason, scientists have invented some better alternatives that can reduce the risk of cigarette smoking by 95 per cent, called e-cigarettes.
As per the report, 'The Economics of Tobacco and Tobacco Taxation in Pakistan' conducted in 2014, Pakistan has one of the largest tobacco users globally, with over 22 million adults ages 18 or older smoking cigarettes, water pipes, and some other tobacco product. This causes Pakistan a heavy burden due to the diseases caused by combustible smoking. The total cost of all smoking-attributable to illnesses and deaths in 2019 in Pakistan was $3.85 billion.
Global issue
This is not only the problem of this country but a global issue. There are multiple alternates that the governments and organisations have been working on to tackle the issue. The WHO Framework Convention on Tobacco Control (WHO FCTC) defines 'tobacco control' as supply, demand and harm reduction strategies that aim to eliminate or reduce consumption of tobacco products and exposure to tobacco smoke to improve the health of a population.
Cigarette smoke is harmful to smokers and the people around them. About 163,000 people died due to smoking in Pakistan in 2017. Almost 31,000 of these deaths are due to exposure to secondhand smoke, reveals the Study on Global Burden of Disease by the Institute of Health Metrics and Evaluation, USA. According to Global Burden of Disease (GBD) 2019, tobacco causes about 16.0% of male deaths and 4.9% of female deaths. Overall, 10.9% of all deaths are caused by smoking.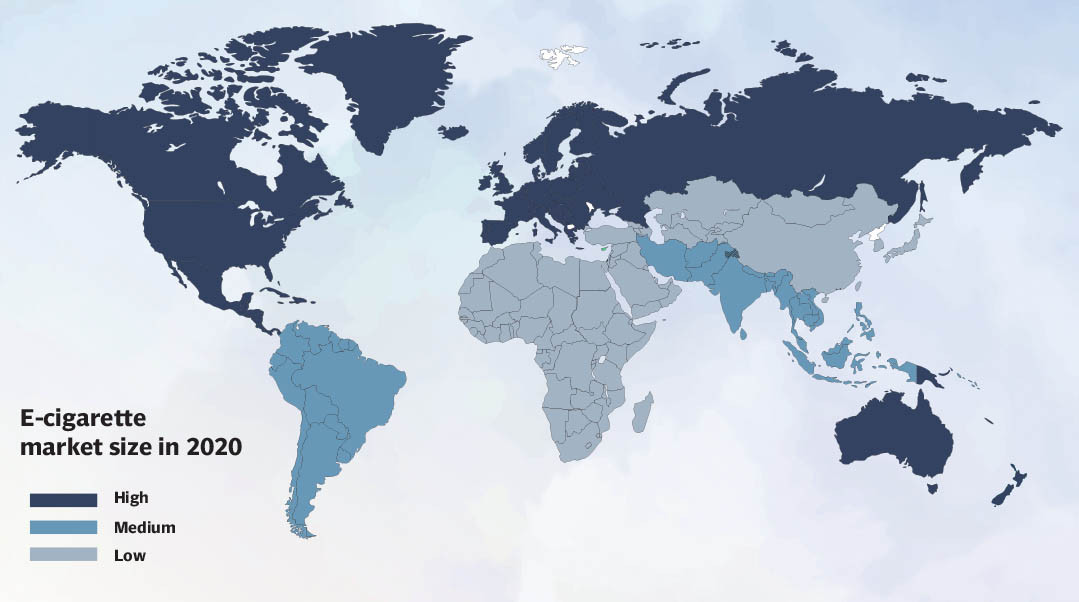 Alternates
All of this calls for a solution: Many experts have suggested innovative solutions for ending smoking: through counselling, Nicotine Replacement Therapies (NRTs), or Harm Reduction Products (HRPs).
Counselling and NRTs have been used for many years, and there are many examples that smokers have quit smoking but then started smoking again after some time. The latest method to help smokers quit smoking is to provide them with a better alternative that fulfils their nicotine requirement but reduces risks.
Many studies have been conducted worldwide, but in 2015 Public Health England (PHE) officially maintained that vaping is approximately 95% less harmful than smoking combustible cigarettes. Since then, this observation has been recognized by the New Zealand government on their Vaping Facts website, which debunks vaping myths and misinformation to give adult smokers the resources they need to make the choice that's right for them.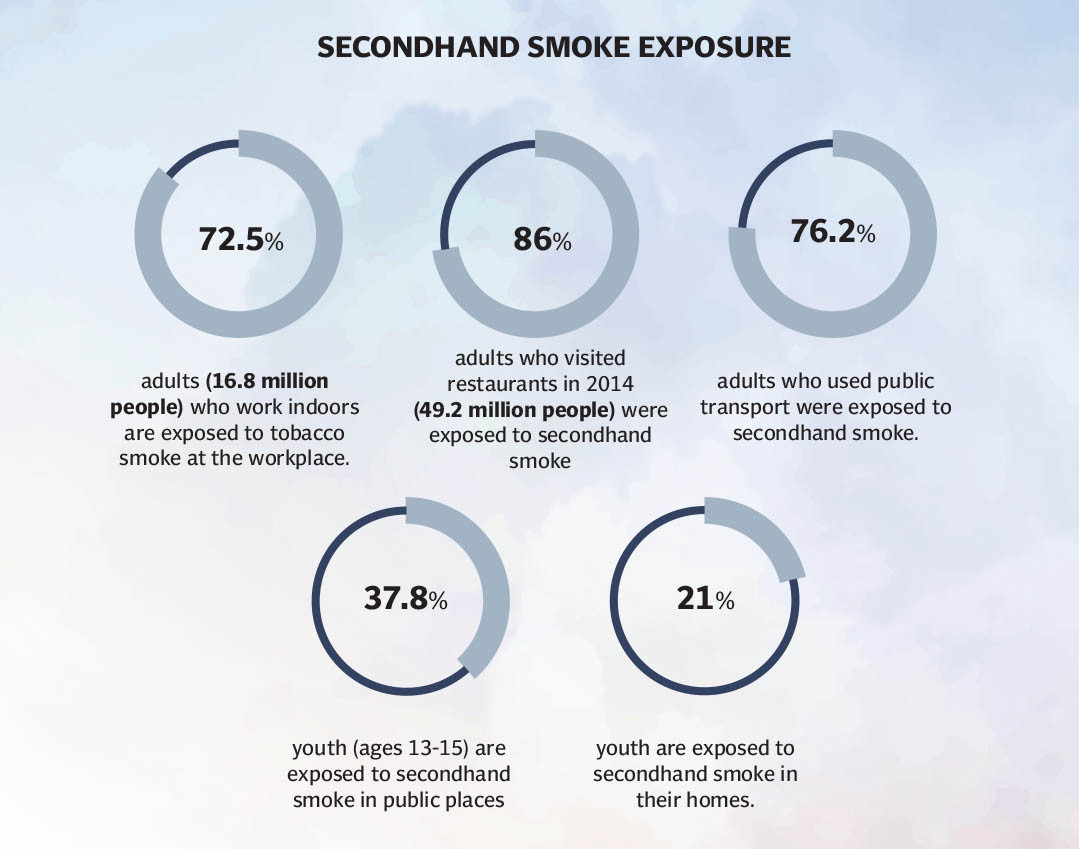 The technology
According to the study, 'The Health Consequences of Smoking—50 Years of Progress: A Report of the Surgeon General, 2014', of the more than 7,000 chemicals in tobacco smoke, at least 250 are known to be harmful. These chemicals are released when the cigarette is burned.
Whereas an e-cigarette, which sells from anywhere between Rs3,000 to Rs10,000, is not burned but instead releases vapors, it is a much safer alternative to cigarette smoking. Unlike traditional combustible cigarettes, there is no combustion throughout the nicotine delivery process from e-liquid to vapor production with e-cigarette use. Vaporizers heat e-liquids composed of everyday ingredients and nicotine to produce vapor and deliver nicotine to adult users. There is no point in the vaping process where smoke, tar or ash is produced by combustion as with traditional cigarettes or other methods of combustible tobacco consumption.
While talking about the technology used in their products, the Head of Pakistan Market at RELX International, Carrie Dong, said that RELX international's product technology sits at the forefront of the industry. Since its inception, it has maintained a steadfast focus on leveraging cutting-edge technology to provide the ultimate user experience while being extremely responsible with our marketing and branding initiatives.
"We're always listening to our users and using their feedback to improve our products and technologies. We try as much as possible to think about problems from their point of view, to better and more comprehensively understand the different demands they might have," she said.
She added that their performance standard was created with over 100 R&D scientists from the RELX Lab through 76 sensory tests and adjustments, which quantified smoothness through five performance indicators. "The Super Smooth gives users the best possible flavor and mouthfeel from their pods while helping to mimic the sensation of traditional cigarettes better to help adult smokers transition from combustible cigarettes to a better alternative," she said.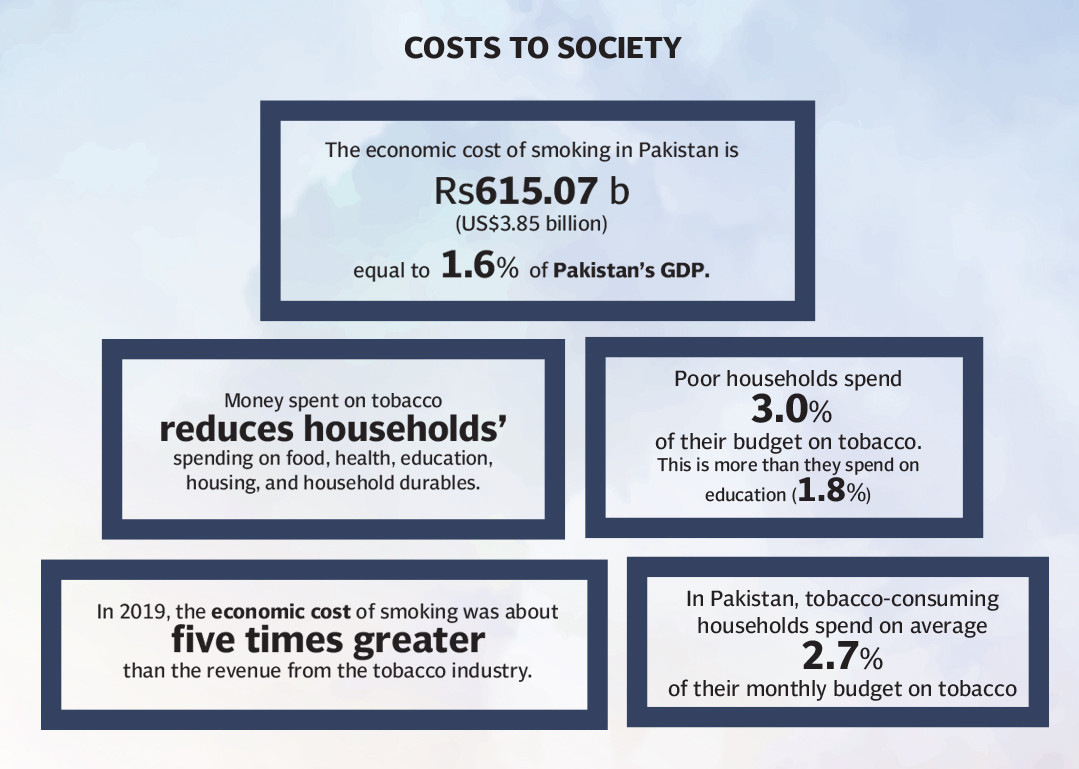 E-cigarettes in Pakistan
Pakistan, home to millions of smokers, is a potential market where the use of e-cigarette can help cigarette smokers reduce their health risks. According to a survey conducted by Foresight Research, about 95 percent of Pakistani smokers have agreed that switching to alternatives enabled them to quit the habit of smoking.
The survey was commissioned by Association for Smoking Alternatives Pakistan (ASAP), with over 600 smokers and users of alternatives to understand smokers perceptions about other options.
The survey involved the participants who were asked about the reasons for quitting. They all insisted that one of the primary reasons for switching away from cigarettes was better health. About 98 percent of the participants noticed improved health after switching.
The government's role was also covered, where 82 per cent were convinced that the harm of cigarette smoking is a public health crisis in Pakistan, and 80 per cent thought the use of alternatives to cigarette smoking could help reduce the number of smokers in the country.
About 89 per cent of the participants believed that to help quit smoking, alternatives to cigarettes should be readily available to smokers in Pakistan.
Founder and CEO of ASAP, Mirza M Abeer, believed the best option for smokers is to quit smoking, but most smokers who cannot quit should at least move to safer alternatives such as e-cigarettes or heated tobacco products.
Carrie also agreed that smokers quitting smoking is the best option but said that these alternatives could help reduce the damage caused by cigarette smoking and should be available to smokers.
"The e-cigarette market in Pakistan is multiplying and shows a lot of potentials. The stats by ASAP indicates that Pakistan's adult smokers are open to using e-cigarette technology to make the switch away from combustible cigarettes," she said. "We hope that with the introduction of a better alternative, we can help offer more adult smokers the option of a better alternative while also contributing to an area of rapid economic growth."
Another study, 'Awareness, use and perceptions about E-cigarettes among adult smokers in Karachi, Pakistan', points out that awareness of e-cigarettes is high in Pakistan, and this is the first step to broader adoption; however, use continues to be low. "We believe that is simply because the right product has yet to be introduced and are confident that RELX products will offer a competitive option for adult smokers and vapers in the country," added Carrie.
Jibran Latif, a resident of Karachi who picked up the habit in college, talking to The Express Tribune, said that he has been enjoying the delicious taste of e-cigarettes for the last three years.
"I used to smoke cigarettes, and usually the atmosphere is polluted with a cigarette, and you don't get a pleasant smell after smoking. Whereas with e-cigarettes, you can enjoy them easily without hiding them from family. Initially, my family forbade me, but now, as this is safer than a cigarette, they are okay with it," he said.
According to the Alternative Research Initiative's (ARI) survey, with no exact estimates about the number of vapers in Pakistan, their number may be around 30,000 to 35,000. Currently, in Pakistan, there are more than 100 vape stores, and the number is steadily increasing, mainly in the cities including Karachi, Lahore, Islamabad, Rawalpindi, and Peshawar. The prices of vaping products are higher than conventional cigarettes. The most expensive duty paid cigarette packet in Pakistan costs a little more than a dollar, while the price of vaping kit starts from 24 dollars and goes up to 162 dollars. This is mainly because vaping products are imported, the kits from China, and the flavors from the US, UK and Malaysia.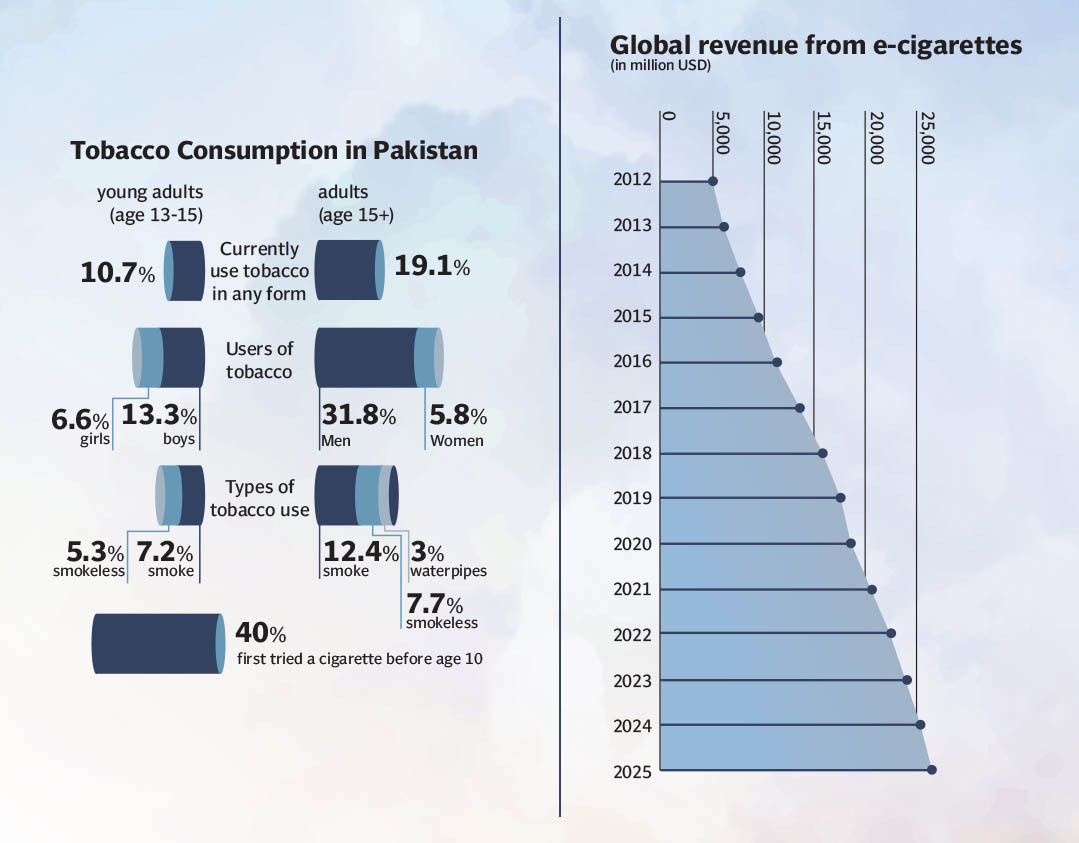 Health risks
Reports regarding e-cigarette or vaping use-associated lung injury (EVALI) largely came from the United States from 2019 to 2020. The US Center for Disease Control has now come out and stated that vitamin E acetate, a chemical used to thicken illicit THC-containing e-liquids, was "strongly linked to the EVALI outbreak."
A study conducted by Yale University after the EVALI outbreak further concluded, "Higher rates of e-cigarette and marijuana use in US states did not result in more e-cigarette or vaping-related lung injuries (known as EVALI), a new study from the Yale School of Public Health finds."
According to the study's author, Abigail Friedman, "If e-cigarette or marijuana use per se drove this outbreak, areas with more engagement in those behaviors should show a higher EVALI prevalence, and this study finds the opposite result. Alongside geographic clusters of high EVALI prevalence states, these findings are more consistent with locally available e-liquids or additives driving the EVALI outbreak than a widely used, nationally-available product."
In Pakistan, some organisations believe that e-cigarettes affect the brain development of the younger generation. But there is no evidence that proves these claims. The reported diseases are linked to the use of poor quality flavor for e-cigarettes that are illegally sold worldwide.
The companies officially operating in Pakistan have ensured that e-cigarettes are not exposed or sold to underage youngsters.
While talking about RELX, Carrie said that everything they do is guided by their Pledge, commitment to corporate accountability, centred around protection: the protection of minors, the protection of consumers, and the protection of economic livelihoods. "RELX International pledges to contribute to the communities where we operate under the three key pillars of the Guardian Program, Golden Shield, and Green Shoots," he said.
Explaining the programs, the Guardian Program guides the operations from product development to marketing and sales. "We are guided by a set of internal Marketing Guidelines, which we adhere to ensure compliance strictly. For example, from the first product packaging, RELX has printed bold and prominent reminders on the packaging of our products and product manuals with the words, 'Not for Minors,' 'Keep clear of Children, ' and 'This product contains nicotine. Nicotine is an addictive chemical.' This is even in markets where such warnings are not required by law," she said.
"We also do not engage models who are under the age of 25 in our marketing material. We believe that all companies need to be responsible players for the industry to continue to grow. This means protecting minors, marketing products responsibly, and developing high-quality, reliable products," she added.
Meanwhile, the Golden Shield program helps prevent the production and sale of counterfeit e-cigarette products, one of the main challenges currently facing the e-cigarette industry. Counterfeit e-cigarette products pose serious potential health risks to consumers. "While governments and local authorities work to implement stronger enforcement methods to rid the market of these harmful products, international e-cigarette companies can and should do more to aid them in this global fight to offer consumers products that abide by safety standards by undergoing stringent quality checks," she said.
According to details, over 77,000 websites and over 6,000 social media accounts have been taken down by the Golden Shield team, and 550,000 illicit products have been removed from the market.
The Green Shoots initiative champions entrepreneurship and empowers small businesses. Startups and small businesses are the economic backbones of societies worldwide, providing innovative solutions and services to their customers. However, they face disproportionate business challenges in times of rapid change and globalisation.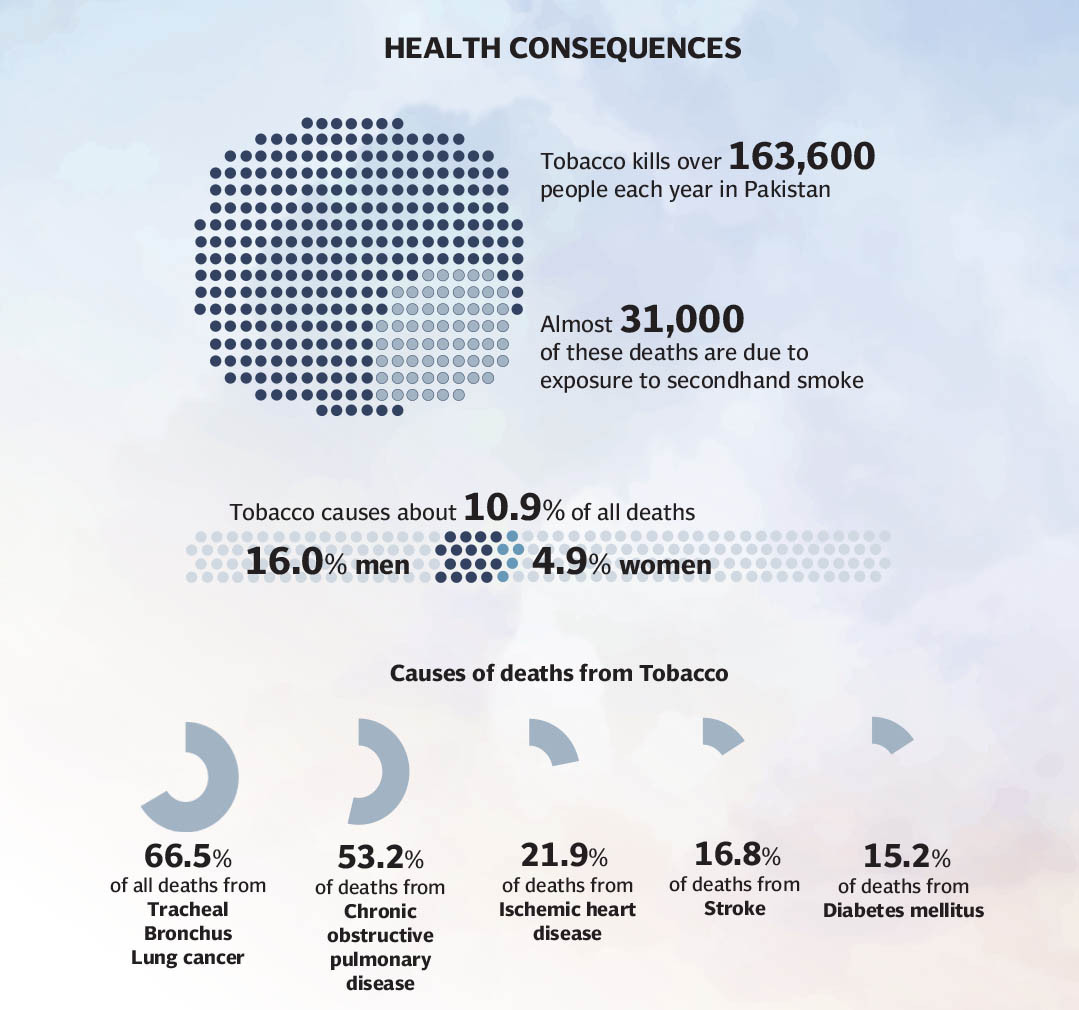 A solution?
While there is an ongoing debate on the reduced risk by e-cigarettes, the experts at the Alternative Research Initiative (ARI) Pakistan believes that more effective and affordable smoking cessation services should be provided in Pakistan and make tobacco harm reduction part of the national policy by introducing innovative solutions for ending smoking.
The study by ARI on 'Rapid Assessment of Smoking and Vaping in Pakistan during Covid-19 Lockdown' indicates that "the rate of quitting smoking in Pakistan is one of the lowest in the world – 2.6 per cent. On the other hand, Safer Nicotine Delivery Systems (SNDS) is a nascent phenomenon in Pakistan as there are no regulations for the use of SNDS, including imports, manufacturing or product. The people and business operators of SNDS stay restrained to avoid issues that could affect their business concerns. In Pakistan e-cigarettes are the main SNDS used, mainly by the users from the middle, upper-middle and upscale urban localities."
Tobacco harm reduction works as almost all disease risks are attributed to the smoke that carries the particles of tar and toxic gases inhaled from burning tobacco. If smokers can find satisfactory alternatives to cigarettes that do not involve combustion but provide nicotine, they would avoid almost all disease risks.
They were also the opinion that to achieve a smoke-free Pakistan before 2030, effective cessation services should be made accessible and affordable, and tobacco harm reduction is made part of the national tobacco control policy. While most countries in the world have succeeded in reducing the number of smokers through their progressive regulations on less harmful alternatives, it is about the time when Pakistan also starts working on this.
Mirza Abeer of ASAP believes that if the Ministry of Health Pakistan is genuinely intent on reducing the burden on public health due to cigarette smoking, they have to encourage the use of vaping and heated tobacco products that are scientifically substantiated to produce fewer carcinogens as compared to lighting a cigarette on fire. The same way progressive governments such as the UK and New Zealand are doing.