PUBLISHED December 12, 2021
KARACHI:
The Shrink Next Door is an Apple TV+ limited series inspired by true events, starring Paul Rudd and Will Ferrell. Based on the popular podcast by the same name, the upcoming series is about Dr Isaac "Ike" Herschkopf (Rudd), a charismatic psychiatrist who slowly integrates himself into his wealthy client Martin "Marty" Markowitz's (Ferrell) life, and uses his influence over his patient for his personal gain.
The original podcast, "The Shrink Next Door," details the life-changing situation Marty Markowitz found himself in and chronicles the years-long battle to take control back over his life. The creator of the podcast is Bloomberg columnist Joe Nocera.Hedecided to tell the story after meeting both Markowitz and Dr Ike when he himself moved next door to Markowitz's Hampton's home.
"I felt like I was in a cult," longtime patient Marty Markowitz, 77, told The Post. "He took over my life very quickly . . . It was one ethical violation after another." Markowitz, the millionaire CEO of a fabric company, first saw "Ike," as Herschkopf is known, in 1981. About two years into their thrice-weekly sessions, Markowitz came to believe his only sister was after his money. He claims that he was convinced of this by Ike.
Markowitz alleged on the podcast that, in 1984, Ike persuaded him to create the philanthropic Yaron Foundation and draft a new will leaving his eight-figure fortune to the foundation — which, other than Markowitz, only Ike and his wife, Becky, had access to as officers.
A year later, in 1985, Ike became a joint signatory on Markowitz's $2.5 million Swiss bank account, Markowitz claimed. He also alleged that the doctor "insist[ed]" he amend his will to leave his Hamptons estate to his wife Becky.
The charismatic psychiatrist didn't confine his sessions to his office, instead choosing to walk around New York City with Markowitz, helping him confront his various fears and anxieties. Herschkopf began to ingratiate himself into every aspect of Markowitz's life, including joining his company and eventually becoming its president. Markowitz alleged that Herschkopf isolated him from his family, including his sister Phyllis Shapiro (played by Kathryn Hahn in the show).
Eventually, Herschkopf isolated him from everyone so that in the end he was Markowitz's only friend, and as Markowitz told The Forward: "I was living a lie when I was with Ike. Ike sucked me into this cult of Ike and I was spending six or seven hours a week with him, he kept me constantly busy transcribing his handwritten books, throwing these parties, and I didn't appreciate what was going on."
Markowitz ultimately severed his relationship with Herschkopf, and after 27 years of estrangement, he reconnected with his sister. The story doesn't end there, though.
Two years later, Markowitz filed an official complaint with New York State's Department of Health. A whopping seven years later, the DoH began to investigate the claims, and in April 2021, Herschkopf was forced to surrender his license.
The DoH cited 16 incidents of professional misconduct that included fraudulent practice, gross negligence, gross incompetence, exercising undue influence, and moral unfitness,
As the Shrink podcast revealed, Markowitz was not Herschkopf's only victim; other former patients told Nocera the psychiatrist similarly took over their lives, convincing them to rewrite their wills to benefit the doctor or his family. The state's Department of Health concluded that Herschkopf broke "minimal acceptable standards of care in the psychotherapeutic relationship."
Do No Harm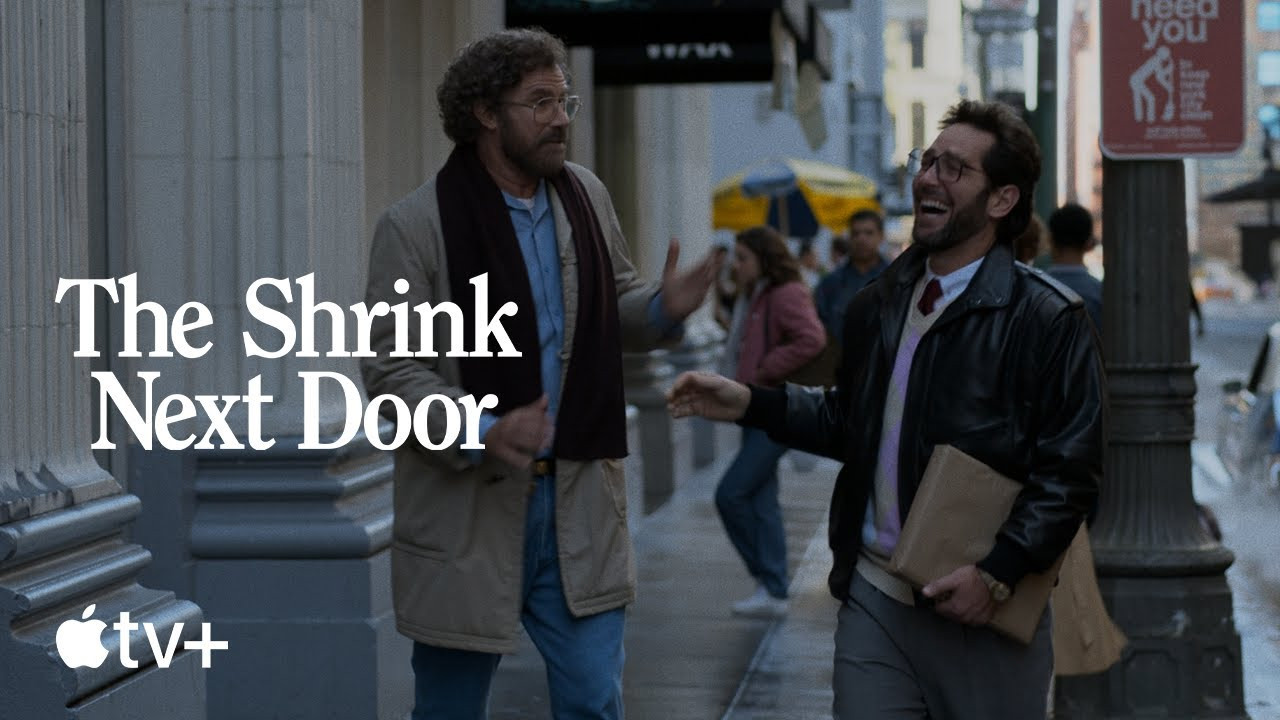 What this intriguing real life case highlights is the blurred lines between therapeutic alliance and toxic dependence. While therapy has been a force of good in the lives of millions of people, a few practitioners have been known to abuse their position of influence in their patients' lives. With mental health professionals, the risk is due to the vulnerable state in which the patient seeks help. As rapport is established, pretty soon the patients start to view their therapist as their savior or guiding light.
Power differentials exist in relationships like these involving a doctor, psychiatrist or a psychologist. When you seek their help, you are putting blind faith in them by exposing your vulnerable thoughts or feelings and baring your life story in front of a stranger. You do so because you trust their expertise and experience to help you out of a tight spot or pull you out of your misery.
For rapport building, initially a therapist or a practitioner might feel like a friend but it is important to remember that while they are in your corner, their relationship with you is a professional one.
Boundaries are a defining characteristic of a relationship between a client and a practitioner.It is incumbent upon your therapist to maintain appropriate and professional boundaries. Full disclosure from the client's end is helpful in giving the practitioner a good sense of the client's perspective and the problematic issues at hand. However, that is no justification for them to violate your boundaries. If you set a clear boundary about a topic you don't want to discuss, your physical space or touching, or language you find uncomfortable, this should be respected.
Fostering Dependence
The practitioner's primary goal is to benefit the client while facilitating them in cultivating their autonomy. Initially it is normal for a client to be excessively dependent on the practitioner since at the time of seeking help, they are in dire need of guidance. However, once they gain insight into their key problems and how to go about managing them, it is imperative that the therapeutic sessions are eventually tapered off to avoid increasing reliance on the practitioner. The work of the practitioner here is not to fix their problem for them but rather to providethe toolbox to the client so that theycan be cognizant of the options available to them to fix their problem
Violation of Therapeutic Alliance
Some red flags to recognize are when your practitioner:
Pressures you to cut off ties with your social support system i.e, people in your life who support you.

Blurring professional boundaries by encouraging frequent out-of-session contacts with no reasonable clinical justification.

Being dismissive or making you doubt any positive changes you make.

Having excessive influence over your personal choices—leisure activities, relationships, career choices, etc.

Offering or encouraging you to use illegal or potentially addictive substances outside the boundaries of appropriate prescriptions by a qualified physician or psychiatrist.

Communicating with you in a way that is insulting, demeaning, or inappropriate under the guise of "tough love".