PUBLISHED November 21, 2021
KARACHI:
Sitting down for a chai session at a dhaba during lockdown last year was not possible for most friends as the pandemic had just hit the country and movement was restricted but even then, friends did not stop meeting. Due to lockdown, no one was allowed to step out of the house so most friends decided to meet inside homes. These limited clandestine meetings led to four friends creating a Facebook group for artists.
The idea was simple: form a platform for artists to come together and help them get recognition and work.
Mudasir Khoso, Kashan Jamali, Sania Saeed and Salman created a group called Quarantine Artists Platform (QAP) in April 2020. However, none of the four friends had any idea what type of a response lay ahead of them. Within the first couple of weeks, thousands of Facebook users joined the group. "As soon as we formed the group, our members passed 6,000 in just two weeks," said 28-year-old Mudasir.
The platform is a home for all arts from musicians, singers to painters and dancers. "The group not only promotes artists but also helps in buying and selling of products be it 3D artists or filmmakers. Everyone has their way of promoting work and this group begun by a few people is now helping nearly 90,000 artists," said Mudasir.
All founding members of the group are students who happen to sing and play different instruments themselves too. "We have divided the group into categories and similarly the moderators are also defined categorically like different people are handling different segments of arts," he shared.
The team consists of admins and moderators of around 30 members who are responsible for maintaining the group from posting, ensuring that the rules are followed and deleting people or warning them if they break any of the rules. To further ensure order is maintained on the group and all members feel safe while using the platform, the admins also communicate through a WhatsApp group.
There are many other platforms and groups, which are made and run by artists, but this group not only helps struggling artists portray their work through this platform but it also helps them connect to producers and potential employers. "The group helps people connect and get work in the time of lockdown when many were losing jobs and work that they were doing such as events weren't happening," he said. "The group not only just connects artists to work but also encourages artists and passionate people from small cities to learn and get a platform to showcase their work. The group has many artists who are doing well in terms of reaching more people from cities."
Despite there already being many groups of different types already existing on social media platforms, this group was unique in terms of specific rules where they do not allow any negative or hateful comments on the posts. "We only allow constructive criticism on the work posted by the artists and no one can troll or bully them online if they are not perfect in what they do," shared the main brain behind the group, Kashan Hussain Jamali.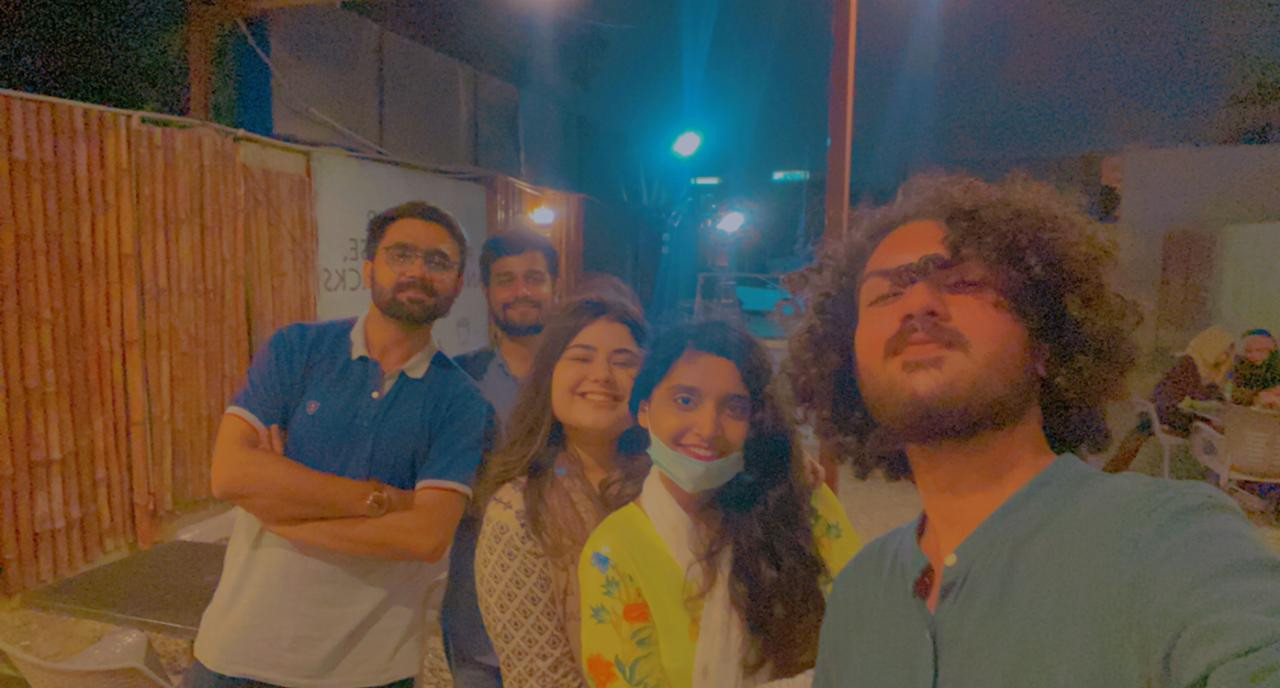 The success of the group can only be measured from the fact that within a few months of the group's start around five ad agencies contacted the group admins to provide them with good artists for work. "This is a very common practice now and often we get such offers where we connect the artists on our group to agencies, producers and other work-related people," shared Jamali.
Other than commenting and trolling rules, the group also has rules to post for artists, for example, no video will be approved if it does not have the face of the artist singing or playing music. The reason behind this rule is to prevent cheating and forging. "If a person is posting without their face, we can't be sure if they are even playing the music or singing themselves," said Jamali, adding that many painters have also gotten opportunities to exhibit their work from the group.
Moreover, according to group rules, any music video posted cannot be less than a minute, in order to ensure that the song is long enough to be assessed properly. "Recently we are in talks with The Warehouse as they wanted artists to hire," he said.
The group was made to not just promote the artists but also build a better way to grow the industry. "Artists in Pakistan hardly promote other beginner level people. For example, Atif Aslam is famous. He has links, and can promote and make many artists but he never did that for anyone. Similarly, no other celebrity helps budding artists either," said Jamali adding, "We want to be the bridge between industry and artists to help them get work and recognition for their talent."
Formulating the group and now managing it has not been just days' work but the overwhelming response the few friends got was life-changing for them. "We are all passionate for what we are doing. In the beginning, it was getting difficult but now we have figured out ways for taking on-board many members who were passionate to work as moderators as well," said Khoso, adding that the page has not started monetization as yet but they have recently been registered. The group has also worked with PTV's 123check programme and has provided many artists for this collaboration.
Getting recognition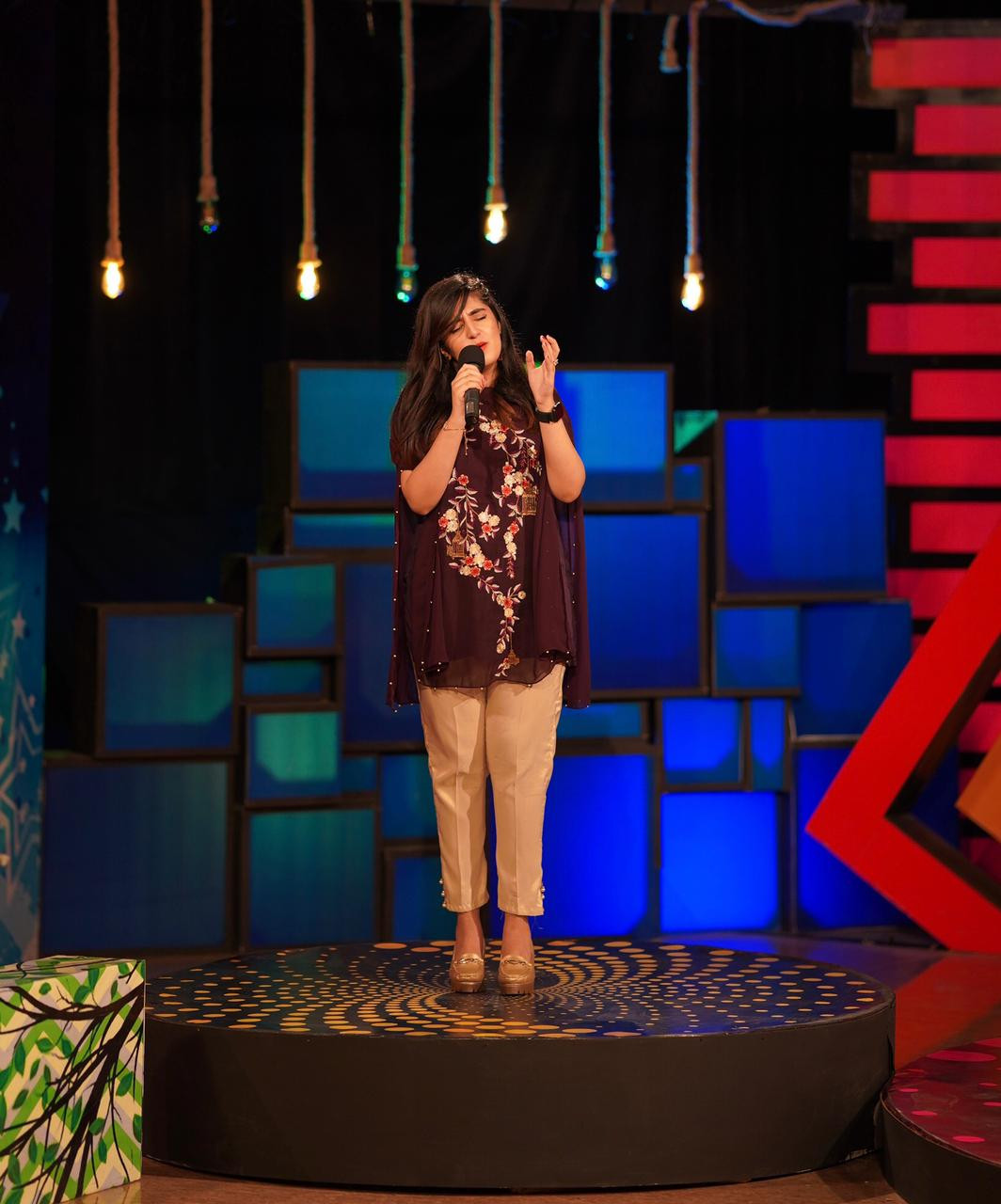 The group has helped many already established artist to be connected to work but have also promoted newcomers with learning and portraying their work. "I joined the group last year in the very beginning and since then I have been posting and this also helped me make the decision to study music," shared 17-year-old singer, Zaira Ali who is a music student at Kinnaird College. "My motivation level was very low with the future of this field but then this group not only encouraged but also increased my reach as with each of my posts my Instagram and Facebook page followers kept increasing and the engagement on the posts also helped me learn more," she said, appreciating that the group has zero-tolerance for trolls which eventually builds confidence in growing in the field.
Another member Zunaira Jawed Ansari, who is a painter has decided to take her passion as a profession was of the view that motivation and encouragement have helped her a lot to continue her passion. "I paint on jackets and all other kinds of fabrics and the group has not only encouraged me but I am getting a lot of orders from there as well which eventually has made me decide to make this my profession," she said. Ansari also said that the group allows one to post their page links, which most groups, do not and that helps in the reach on the artist's pages. "My followers on Instagram have increased from 1,000 to 6,000 in a few months with the promotion and posts from QAP," she said.
QAP not only has budding artists or beginner-level performers but also has people who have been working for many years. "I am a songwriter and I wrote recent OST Laapata, previously had been worked on Meri Ladli and have also been associated with many projects with Zee Music and T-Series as well," shared Wardah Lodhi who is a singer and songwriter and resides in Dubai. The group that has now grown rapidly has 300 to 350 posts a day and has around 30 people working behind it all the time. "The rules are very strict because in the beginning people used to comment and troll the artists, and most of the time they vent out when their posts are not approved," said Lodhi, who is also a moderator of the group.