PUBLISHED September 26, 2021
KARACHI:
In February 2021, the music ecosystem of Pakistan witnessed the entry of the long awaited music streaming giant Spotify. While the availability of the platform was expected to act as a game changer and steer a revolution for the entire industry, it proved insufficient to lift the relatively niche segment in Pakistan to new heights.
To inquire the root cause of the problem as well as to gain an insight in the present state of the industry in the country, The Express Tribune reached out to eminent music artists of Pakistan.
A weak ecosystem
Speaking to the Express Tribune, Dubai based Pakistani singer Umair Ali pointed out that apart from the projects initiated by commercial companies every year such as Coke Studio and Nescafe Basement, the music ecosystem of Pakistan was quite weak.
"With regard to consumption and creation of modern music, the country is in very early stages of development," he said. "This applies to artists as well as consumers."
According to him, people failed to understand that it is incredibly difficult to succeed while working as musician anywhere in the world.
It is true that if an artist resides in Los Angeles then they can get a lot more opportunities compared to a musician living in Pakistan but this also ties back to what type of music is consumed by the masses of the region, Ali said.
He elaborated that Pakistanis, in general, have a selective taste in music and anything new and out of the ordinary is either ignored or not fully adopted.
Besides, he said that the content produced by Pakistani artists was insufficient to succeed in this space and called upon musicians to enhance the number of their releases.
He lamented the lack of large scale shows and concerts held in Pakistan due to which the country was lagging behind other nations with regard to music.
He called for educating everyday music consumers and encouraging exploration of different genres and music in different languages citing that "at the same time, it is crucial that legal streaming platforms are also brought in the country and promoted."
Music artist Abdullah Siddiqui regretted that Pakistan had no infrastructure for record labels. A record label is a brand or trademark of music recordings or the company that owns it.
On the other hand, there are widespread claims that Pakistan lacks talent hence the entire music industry is in a messy situation, he said.
"On the global level, companies specialising in music labels provide the funding, resources, photographers, directors and talent and session players," he added.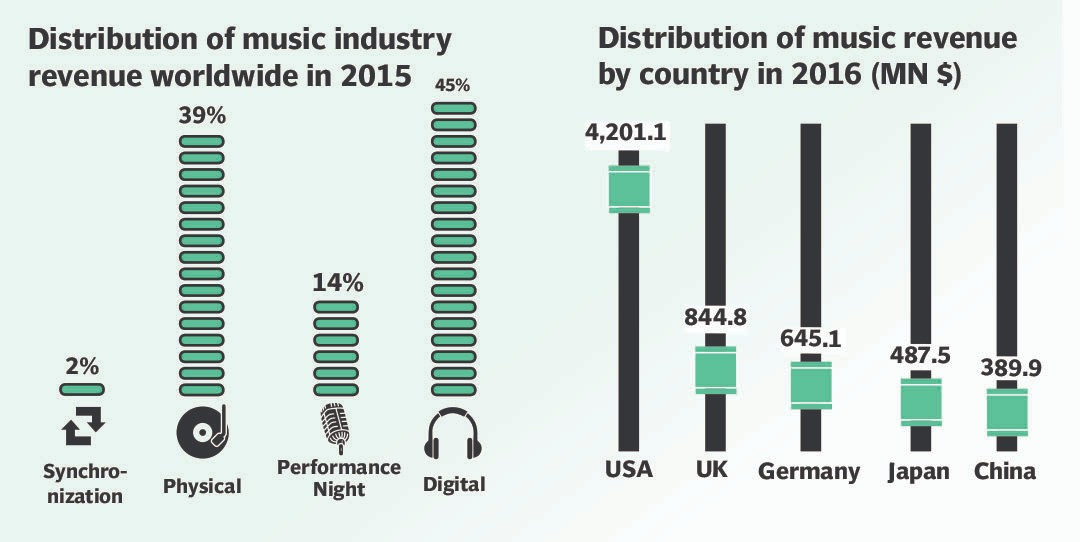 Did Spotify revolutionise music?
Siddiqui said that Pakistan's music streaming environment before Spotify was limited to smaller services which offered little to no impetus to artists to upload music on digital platforms given that there was no financial incentive.
Although Spotify does not pay an exorbitantly high amount to the artists but it is consistent compared to all other platforms because it rewards the artist in ways that they feel valued, he cited. The singer admitted that the streaming revenue was not meaningful but this platform helps boost the outreach of musicians.
"Earlier, we had this dramatic split of main stream artists and independent niche artists but now we are entering a new age of music and majority of the musicians are somewhere in the middle of these two categories," he said.
Describing the global industry, he highlighted that streaming and music sales are an important part of how artists make a living in the world but Pakistan lacked that culture.
He argued that before Spotify, there was no legal way to consume the broad catalogue of western music in Pakistan.
"With availability of the platform in the country, we have access to a legal way and it has brought us on par with the rest of the world," he said.
He lamented that people still listened to music on platforms that that did not pay artists. On the other hand, video streaming sites like YouTube are also used by music enthusiast where meeting the monetisation critera is extremely difficult and even after attaining monetisation, Pakistani brands offered a small amount of money per play for an advertisement.
According to him, this was why the country needed dedicated music platforms like Spotify that pays a global rate and has the potential to create an economy for musicians.
"The best part of Spotify is that it pays a competitive rate in terms of what users are paying to subscribe," he detailed. "Consumers get a vast catalogue of music coupled with an easy to use interface and at the same time, the platform conveniently fast-tracks financial incentive for artists."
Siddiqui stated that Spotify incentivised artists better than any other music platform. There is a global culture for artists desperately trying to get playlisted and this service offers the most competitive way to do that.
Detailing about the advantages of the platform, Musician Natasha Noorani said that the unique service offered by Spotify was that it allowed different people to curate Pakistani music and make it accessible for everyone.
"It is difficult to perform curation on other platforms that are available in Pakistan therefore this is definitely something that aids everyone in the industry and helps the audience connect with artists," she said.
Ali said that expansion of Spotify to Pakistan was a huge deal and he termed it a big step in modernisation of music consumption patterns for the general public. It also offers massive benefits for the artists, he said.
"Artists want to be paid for their content and they can only receive payment if their music is consumed and streamed on sites which offer monetisation," he said. "In addition, selling merchandise related to music is also a viable option for musicians with a huge following."
The availability of this and other streaming applications will enhance music distribution, steer better management of artists and promote creation of music distribution companies which will in turn help shape an ecosystem that favours the artist.
Singer and songwriter Jimmy Khan stated that availability of the service in Pakistan has definitely added value and experience for both listeners and creators however the company still needs to grab a larger listener base and invest more in the artists.
On the flip side, musician Saad Hayat said that the global music giant did not have an exceptional impact on Pakistani market as was expected but it has helped open up a lot of avenues for both musicians and music listeners.
He stated that he has been a user of the application since 2009 and he found its algorithms way better than any other digital platform that he came across.
"This service understands a user's listening habits and taste and introduces them to new and fresh music and artists that they are likely to never come across on any other platform," he said. "It is a welcome change."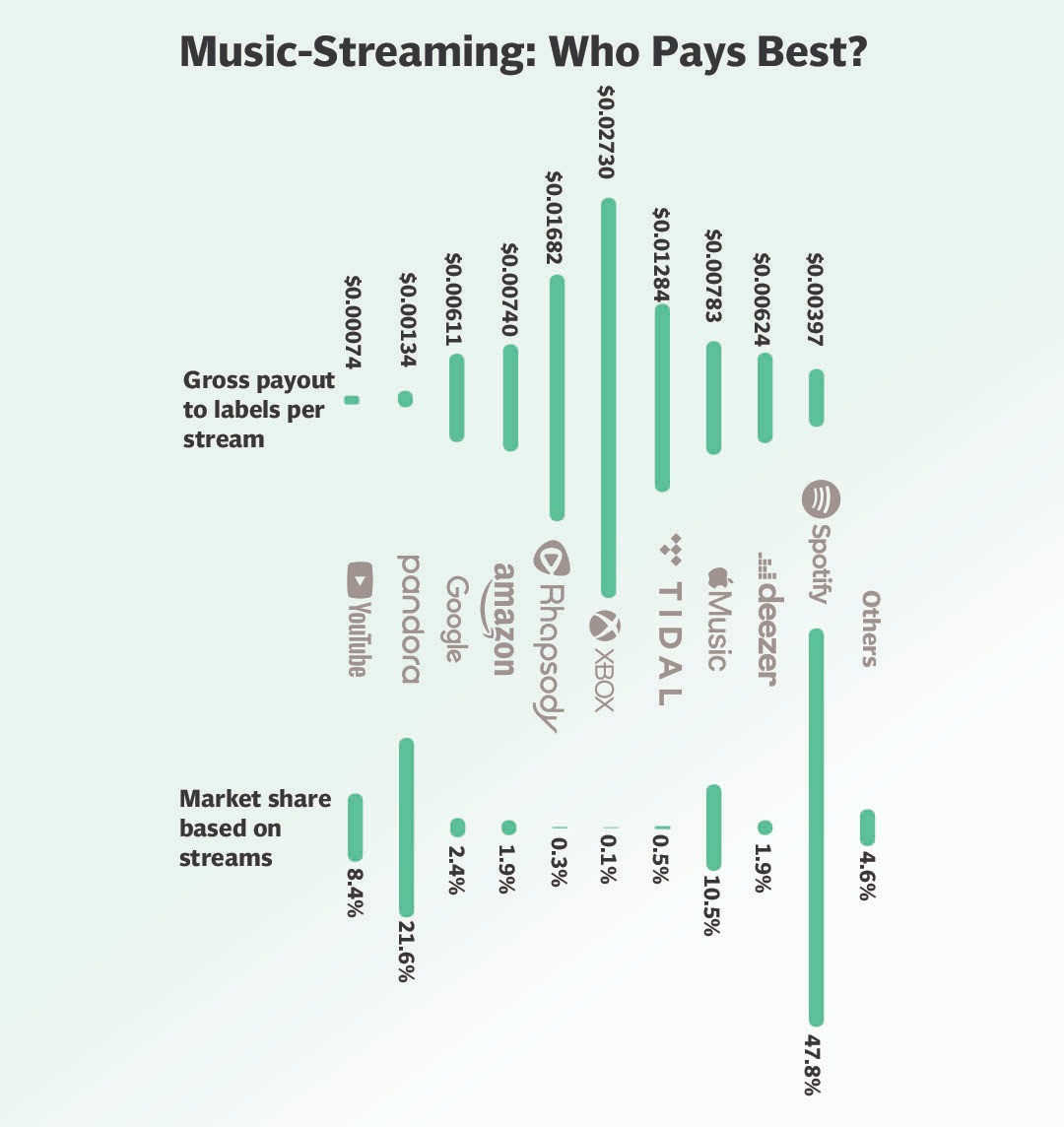 Insta music
One thing lacking and restraining Pakistan from competing at a global level in music is the unavailability of music for Instagram stories.
Umair Ali was of the view that such interactive tools help audiences use music to make personalised posts or stories and side by side play a part in growth of artists.
He added that trends on TikTok help songs go viral in a similar way.
"Instagram is still one of the most organic spaces and if the service becomes available in Pakistan, it would be helpful for audiences to share their favourite music with friends and followers," he said.
Jimmy Khan also said that this service will surely have a positive impact on music creation and publishing in Pakistan.
What more is needed?
Khan held firm view that Pakistan has a room for healthy competition in music industry with ever increasing number of platforms entering the market. However he added that the country needed to enhance investment in artists and their music.
"Any platform that is willing to invest seriously in artists and their content will naturally raise the bar for other competitors," Khan said.
Ali said that launch of new platforms in the country will motivate more promising artists to gain the spotlight which will in turn encourage these platforms to push and promote these musicians and back them on a global stage. Besides, this will also add new listeners to the application.
Natasha Noorani held the opinion that good music curators were the need of the hour and called for setting up multiple curatorial bodies so that the creation reaches the right audience.
"The most important thing that Pakistan needs to do to complete that ecosystem is community building and this can happen through festivals or online spaces," she said. "Secondly there is also a need to create some version of localised record label because it is unsustainable for artists to fund their art and get nothing in return."
Hayat noted that Pakistan had access to almost all music platforms now however he underscored the need for general support and acceptance of arts and culture.
He also stressed the need of funding from labels, promoters and publishers if the country wanted to compete on the international level "because not every independent artist can make sure that they are heard on that level."
According to him, reaching out to masses was not easy and hefty funds were pre-requisite for it.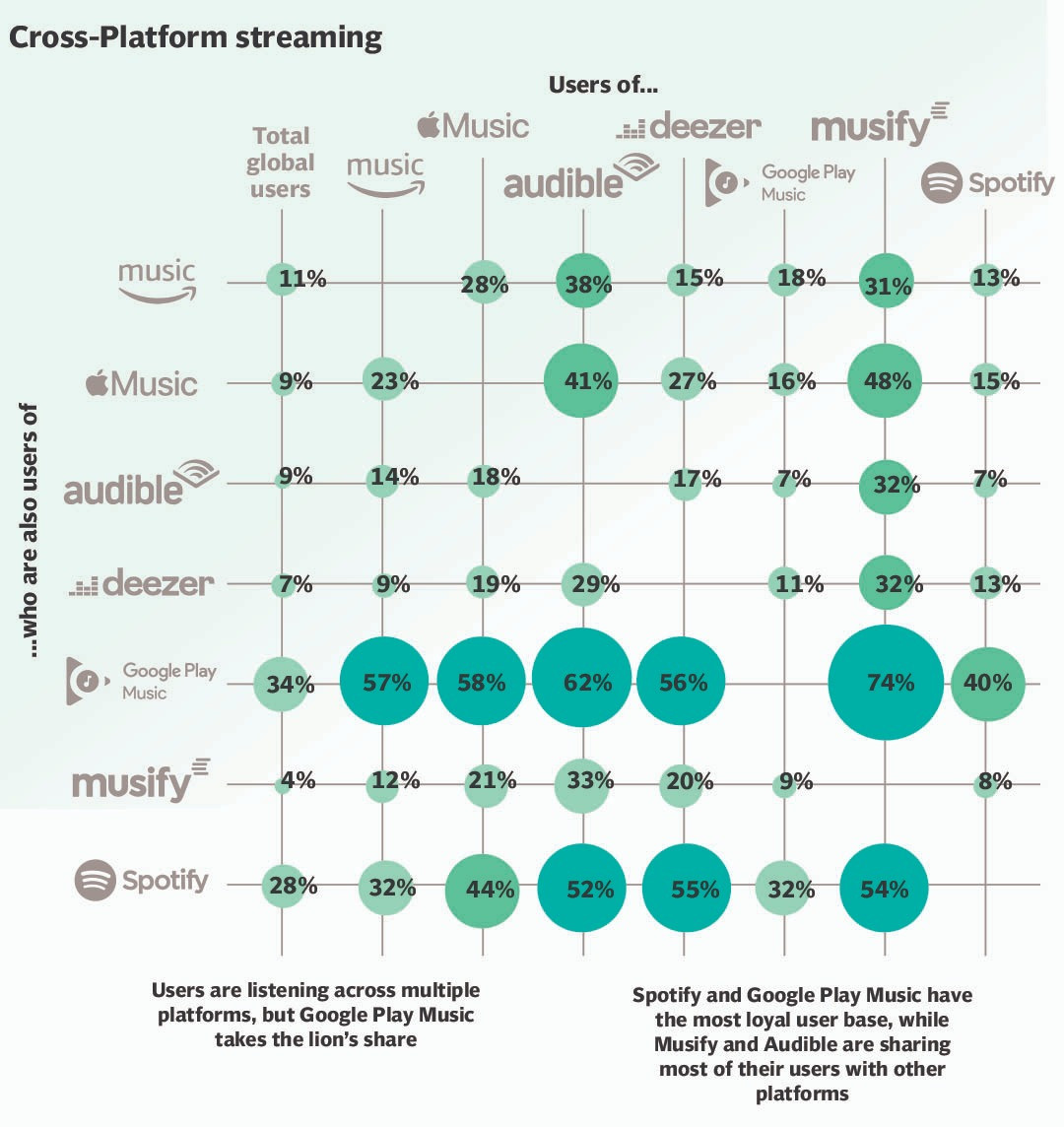 Shifting consumption patterns
Talking about the major challenges faced by musicians, Hayat noted that not everyone uses these apps to listen to music.
"Let's be real. YouTube and Facebook are more powerful platforms and they are free," he said. "TV is also a crucial medium to listen to songs and artists do not earn a penny by broadcasting their songs on TV and radio."
He elaborated that a normal music consumer of Pakistan could not grip the idea of paying for consumption of music. The forever ongoing battle of copyrights needs to be resolved and a system needs to be in place for royalty collections, he stressed.
It should be followed up by awareness campaigns for consumers and then making these apps accessible and affordable. Besides, none of these streaming platforms pay fairly but artists have slim amount of options, Hayat lamented.
He added that the main problems faced by him included lack of live performance avenues and events, institutions, grooming and education.
"It is hard to channel your energy and creativity in the right direction while making music in Pakistan," he said. "Since there is no support to artists, funding remains a big issue."
Besides, acquiring the right equipment is also a hassle due to limited vendors and high import duties imposed by the government of Pakistan.
Endorsing his comments, Umair Ali said that lack of availability of quality equipment coupled with soaring import costs act as additional hurdles.
"There are next to no opportunities for live music shows or hiring of musicians for projects apart from the few and extremely limited commercial projects," he lamented. "Stakeholders of music industry are usually discouraged and exploited by not being paid as per their potential."
Ali pointed out that Pakistani musicians rarely consider music as the only primary stream of income.
Once they start to shape the mind set, they will themselves start forming multiple streams of income, he said.
Drawing comparison with the rest of the world, he said that foreign artists are extremely active on all social media places and they push the music to new heights by releasing new content that can be monetised such as live streams and selling merchandise.
He hald the view that this practice needed to be adopted in Pakistan by everyday musicians in order for them to succeed, he said.
Moreover, less exposure regarding how the music industry operates in Pakistan is one of the biggest problems especially for an emerging artist in the country.
Abdullah Siddiqui stated that despite the availability of a huge number of music streaming platforms, not enough people have signed up on them therefore musicians are demotivated by slim amount of listeners.
"As artists, we are just waiting for more people to sign up particularly on platforms that pay us so that we can fetch meaningful incomes," he said.
He voiced hope that Pakistani Spotify users will enhance by manifold in years to come so that the country can have its own dedicated chart.
He detailed that gaining a ranking on the chart is an outstanding achievement for music creators and its availability in Pakistan can further boost incentives for artists.
Siddiqui lamented that Pakistan did not have enough nurturing of music culturally.
"Whenever you have an artist developing artistic ability or tendency, they are critisised for going against values of traditional Pakistani families," he said. "In a large number of cases, musicians are working against the wishes of their close ones."
Supporting his comments, Jimmy Khan voiced regret that due to cultural norms Pakistan's music industry is held back from achieving its true potential
Unfortunately this acts as a huge loss for the streaming companies in Pakistan and the overall music businesses.
"This has always been and still remains the biggest challenge for the industry," he voiced regret. "We need to look beyond this in a bid to attract massive investment to compete with other leading countries in music."
Khan stated that although there is no scarcity of music platforms For musicians and creators of Pakistan but the challenges now are of breaking through in this age of excess content and maintaining the quantity of release.
There can be a high ratio of burn out if the artist is unable to comply with the streaming algorithm and high levels of fulfillment at the same time if compliance is maintained across all platforms, Khan added.
For most musicians in Pakistan, a healthy sustainable model of content creation, publishing and monetisation has not proven to be highly successful so far but there is definitely an ever evolving algorithm to look on towards and always be on top of, he said.
"Though the amount of music being created and uploaded on streaming sites is hitting new peaks day by day and we have a larger streaming listener base but I feel that a large chunk of the audience still relies heavily on traditional means of consuming music such as CDs and USBs," he said. "At the same time, the listeners using the internet are predominantly streaming music on YouTube."
He was of the view that pure audio streaming platforms are yet to win hearts of the larger public with their content and experience.
Natasha Noorani termed lack of funding a risk to sustainability of music industry of Pakistan.
She emphasized that lack of access to music and low awareness regarding the entire industry were huge threats to it.
"While many platforms offer low quality streaming, they consume a lot of data and not everyone has high speed internet which is huge concern," she said.
Other major risks are funding for equipment and competing with big marketing budgets that no independent artist can manage.
"While many fantastic artists exist, we are most likely only hearing the ones who can afford to pour in a lot of money and buy the best," she said. "Accessing studio was already difficult before the outbreak of Covid-19 and now the surge in its cost has made it impossible for us to approach them."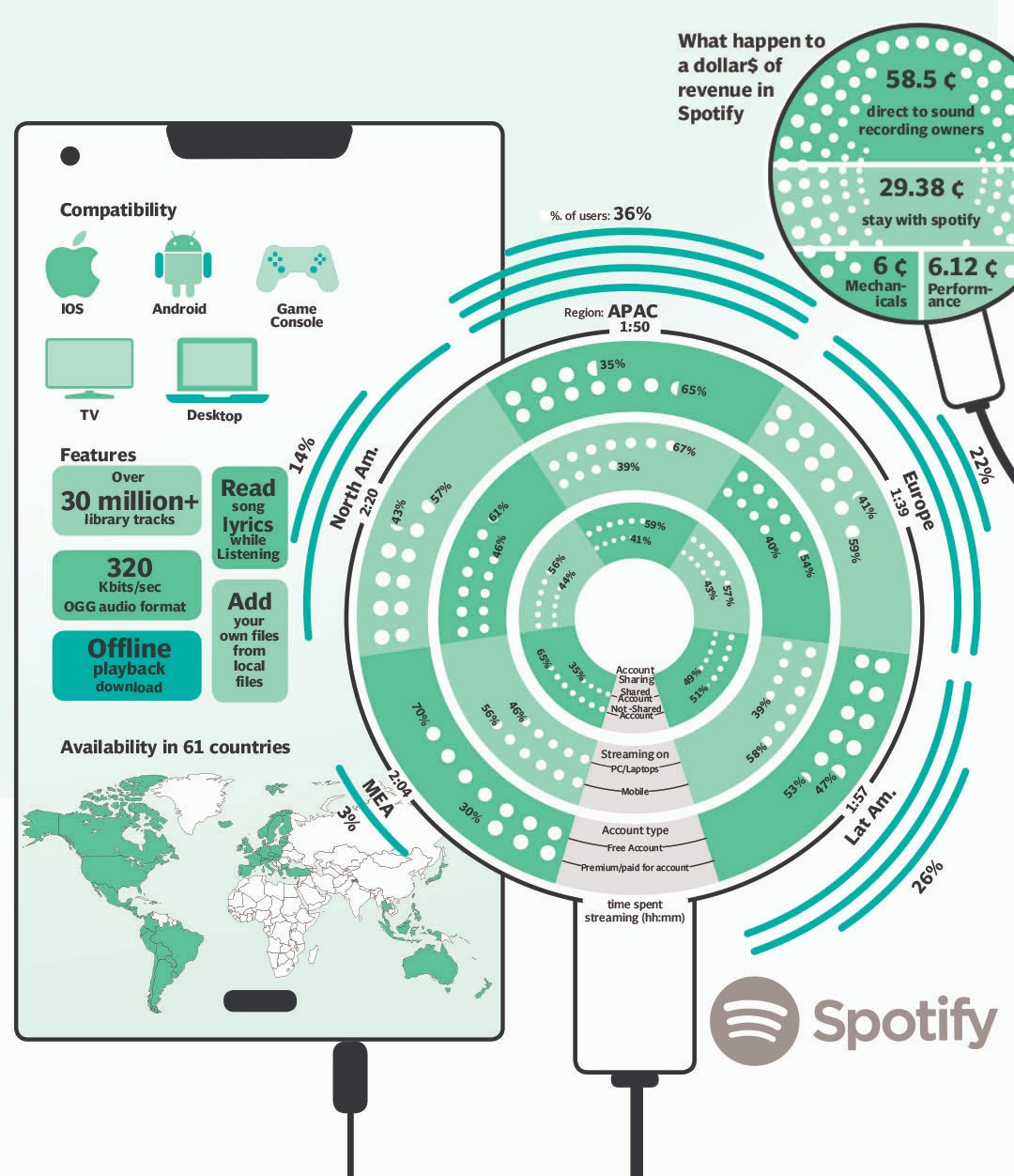 A vibrant future
Despite the day to day challenges, all artists were optimistic of vibrant future of the music industry of Pakistan.
Noorani underlined that there is no reason why the country cannot compete with leading nations but it needs to be understood that global charts are dominated by the UK, US and Indian market because of the infrastructure available in these countries.
"There is a whole campaign that goes with releasing a single song and albums go through a lot of processes in every streaming platform and every streaming service," she said. "The only way Pakistan can compete is by introducing this kind of holistic ecosystem."
Similarly, Jimmy Khan said that opportunities are immense in the local music industry both in terms of talent and consumers.
The nation bred the best musicians, singers, composers and writers come along with their subsequent following and listenership, he said.
Saad Hayat stressed the need for raising awareness and making music affordable and simple to pay for.
"Ofcourse our music can compete on a global level if the artists have the right support needed to compete on the same level as international artists working with influential big labels," he said.
"There is a reason it is called the music business."
There is hope and we, as artists and producers cannot give up, he said.
We just have to release content regularly, it will all payoff when things get back to normal and improve one day. Good luck to all of us.