PUBLISHED August 08, 2021
KARACHI:
Over the past two decades, the gaming industry has blossomed into a behemoth. Not only has it surpassed film and other entertainment in purely economic terms, for most people born after the 80s, it may well be an era-defining cultural touchstone.
Parallel to gaming's ever-increasing popularity, a new sports industry is gaining prominence. Competitive gaming or esports as it is known is considered among the fastest growing sports entertainment sectors in the world, particularly in East Asia. Attracting top gamers from around the world, many seasoned competitors are household names to a younger generation.
It may come as a surprise to an older generation in our country, given traditional attitudes towards gaming, but many Pakistani e-athletes have developed into globally renowned names in their own right. As Pakistan's dominance in traditional sports like hockey and squash has waned, under the radar our country has spawned a new generation of sporting talent despite any formal support or investment.
Ask any gamer around the world and they would perhaps know more about names like Arslan Ash, Sumail Hassan, and Yawar Hassan than many Pakistanis. Not only have they represented the country in international tournaments several times, they have won multiple titles and cash awards in the process as well.
Sumail has earned a total of around $36 million from the 60 tournaments he played, while his brother Yawar has earned around $3 million from a total of 28 contests. On the other hand, Arslan Siddiqui, famously known as Arslan Ash, won approx $33,000 in two years from the games Tekken Tag Tournament and King of Fighters.
Ash, in particular, is a prime example of the passion that the youth of Pakistan has for esports. In his early days, he used to sleepwalk to the gaming zone and sleep there all night. This shows how much time he used to spend playing the games he mastered at the arcade.
But while Pakistan may inadvertently have had a high success rate in the world of esports, it is far from being a home for gaming. We see kids from an early age going to the gaming zones to play online and LAN based games. But due to the unavailability of facilities and opportunities, esports is just left as a hobby for most teenagers.
Missing facilities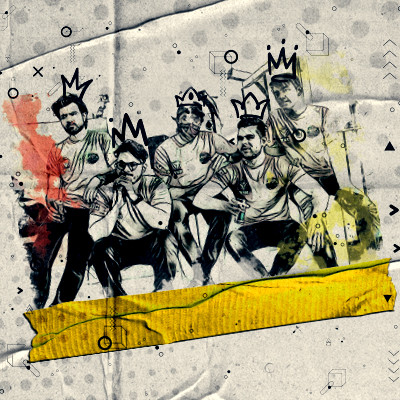 If you compare Pakistan with other Asian countries like China, Japan and Korea, you will see esports academies developed in those countries where interested players get all the facilities and equipment to practice and enhance their skills. They hold internal competitions and the educational institutes also take part in the national and international tournaments.
For Pakistan, the main problem is that many people don't even recognise esports, except the gamers who have been involved in few local tournaments throughout the year. There are few tournaments held with the support of big brands like Pepsi, which hosted its first tournament, the Dew Arena, with a prize pool of Rs1 million.
Then comes Red Bull, which holds multiple esports tournaments in Pakistan from where the players go on to play in the international editions of the same. Other than this, numerous local events are held but with low prize money and no opportunity to go further. GameBirdPK is another platform for esports that work to bring forth the gamers in Pakistan. They host events, tournaments and lead their way to up the gaming skills.
Esports that involves teams and individual competition requires a proper setup for gaming. But in Pakistan, neither campus gaming is activated nor any facilities and tournaments held except by few big companies mentioned above.
Limited opportunities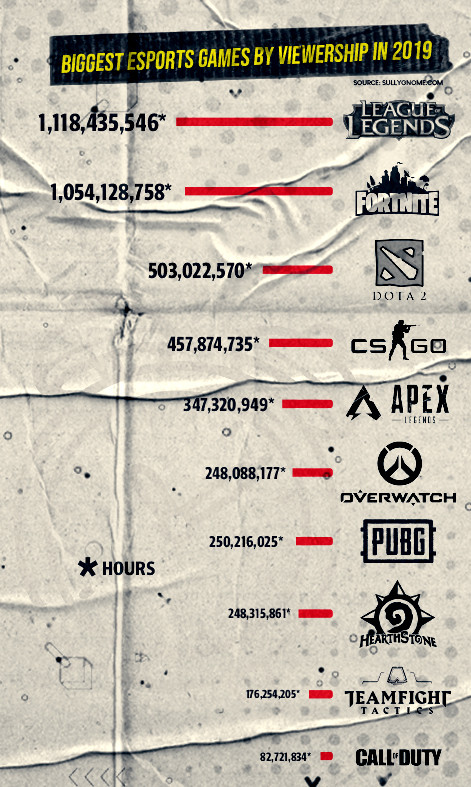 Talking about the gaming talent in Pakistan. The country is full of esports gaming talent who can make their name worldwide if given the platform. Some of the most popular esport games played in Pakistan are the team-based PUBG Mobile, CS:GO, Valorant, Dota 2, and Fortnite and the single-player Tekken, King of Fighters, Need for Speed. Other esport games popular locally are Starcraft, Overwatch, Leagues of the Legends, Rocket League, Heroes of the Storm, and Hearthstone.
Companies like Red Bull that support esports globally entered the Pakistani market after analysing the country's potential. They hold annual tournaments like Red Bull Campus Clutch – the world's first global university Valorant e-sports competition, Red Bull MEO for PUBG Mobile, and Red Bull Flick for CS:GO. They hold tournaments in different countries from where the winners qualify to the regional finals and then to the world final, giving them a platform and an opportunity to take their and Pakistan's name internationally.
Most recently, the winners of Pakistan's Red Bull Campus Clutch tournament – MadX, defeated India and Sri Lanka in the regional finals to qualify for the World Final, where the five-member team will face all regional winners. Red Bull, for all their tournaments, have a similar tournament structure.
Talking about the opportunities in Pakistan, one of the top players of first person shooter (FPS) games in Pakistan, Saad' Pokemon' Ahmed, says, "The players don't get much opportunity to represent their campus and country at a global level. But as Red Bull Campus Clutch is a global competition, the players form the best team to represent their campuses, this will surely give a boost to not only the esports but the campus gaming too."
"Once the students will know that there is a platform where they can represent their campus, they will put in the effort to get perfect at the games like Valorant and other FPS games. This will eventually build up more local campus tournaments from where we will get more talent to represent Pakistan," said Pokemon while adding that this will also motivate the campuses to build up a facility of esports at the campuses to make their representation at tournaments like Red Bull Campus Clutch.
A well-known local shoutcaster, Mamoon 'TeaTime' Sabri, believes that while the esports industry continues to grow in Pakistan, there are some areas where the players should get an opportunity to play, practice and provided the much-needed path for the gamers.
"The culture of campus gaming is not popular in Pakistan. There are no universities that have in-house facilities for the players to practice and make their teams. They have to gather players from multiple institutes to build up a team to take part in the global tournaments like Red Bull Campus Clutch, which is helping the game Valorant grow its popularity," said Sabri.
"Campus Clutch makes it interesting for people to get involved in esports in general because there's an intangible aspect to root for outside of the game because of campus association. If you're a player in a university, you're much more likely to receive external support due to university affiliation with the tournament in contrast to just playing any old match," he added.
Popularity and prizes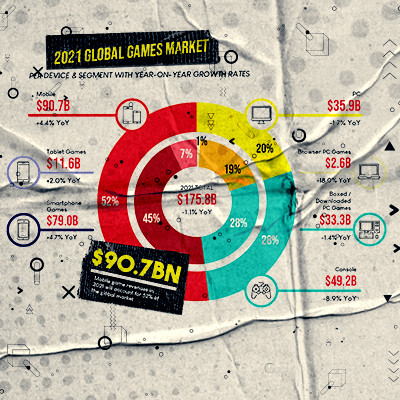 Talking about the games played and their popularity, Sabri said there are niche communities, but the big two right now are PUBG Mobile and Valorant as far as tournaments being held goes.
Sabri, who travels the world, has seen esports being affected by COVID. "Tekken is a LAN based esports, where because of the coronavirus, the players have been unable to play as many tournaments/as much as normal."
"COVID has made a lot of the things weird because of the difficulty of hosting events. PUBG, Valorant and Freefire are the only three major exceptions because they have developer-funded esports locally. CS:GO, and DOTA are historically the most vibrant competitive games in Pakistan history, but over the past year, they've been pretty nonexistent," he said, adding that Rainbow 6, League of Legends and Rocket League has a tiny niche community.
The players play multiple esports to earn money, but some of the players focus on one game to keep the performance on the top. A PUBG Mobile player Aliyan Khan of the team, Only Titan, said, "If we are playing PUBG Mobile, then we only play that otherwise frequently changing the game will affect your performance in every game. So have to stick to one to become an expert."
Talking about the average earning of a PUBG Mobile player, which is considered to be the highest prize money esports in Pakistan, he said that the total winning prize of small tournaments is 100k that are played over a weekend. "Some tournaments are held for one to two months. Like local tournaments have held a maximum of over 45 days. There are some tournaments held in Ramazan and other months too. From all this, a player earns around Rs30,000 to Rs35,000 per tournament," said Aliyan.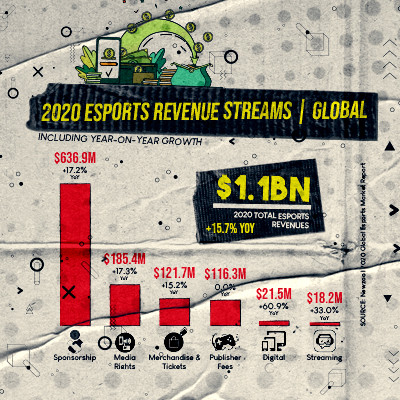 Meanwhile, Ibrahim of Flex Sports, a CS:GO and Valorant team, believes that PUBG mobile has the highest prize pools, then comes Valorant and in then CSGO. "Some other games also have some tournaments, but they are not too popular. Earnings depend on prize pools. Mostly top teams get all the money, and low tier teams are not earning at all," he said.
He also highlighted that top tier teams are sponsored, and their sponsor takes a part of their winnings according to their contract (20-50%) and then the remaining money is divided among all the teammates. "So if they win a single tournament with the winning of Rs100,000, the players will get Rs10,000 to Rs15,000 each. But some of the organisations keep the players on salaries and also provide some other perks like gears, boot camp, etc.," he said.
"So sponsored players are earning 20-40k with their salaries. Depending on the game they are playing. CS:GO players are not earning anything as none of them is sponsored and earn only on winning the tournament. Then comes Valorant, where top teams have an individual salary of 10-30k," he said, adding that PUBG mobile is the highest-paid game in Pakistan, and they have local tournaments with prize money of thousands of dollars. "Top teams have salaries of 30-40k combining with their tournament winnings. They are earning more than 50k."
Zaryab from Team Furious, a CS:GO team informed that organizations like Redbull, Dew gamers, Gamefest, etc., provides an opportunity to local players to earn huge. "In some games like CSGO, Valorant, you have to form a team to participate and in other games like Tekken, Need for Speed, you can participate in tournaments individually," said Zaryab.
A ray of hope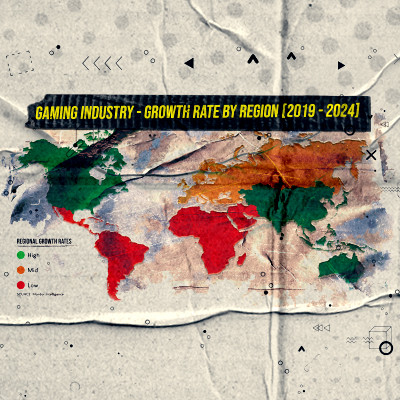 Last year in December, Pakistan's Federal Minister for Science and Technology Fawad Hussain, revealed that a memorandum has been signed between the Pakistan Science Foundation and Pakistan Sports Board that will see esports receive a "regular sports" status. He also revealed that in collaboration with TV personality turned influencer Waqar Zaka, the first national esports tournament will be held and will have private sponsors to avoid government bureaucracy from affecting the operations.
He also added that the video game industry is worth $90 billion, and there is an annual growth of 20% in the video gaming industry in Pakistan. He said that the investors and players will be aided in their esports ventures.
He also announced that the ministry would offer certifications in animation and game development in institutes across the country to encourage the youth to be part of the industry and assured that the government will support and sponsor local esports players in International tournaments.
On one side, Hussain announces the support to esports. The country has had a mixed relationship with video games in the past. In July of 2020, the government banned PUBG Mobile for a month after a case of suicide was reported following the failure in the game.
The Pakistan Telecommunications Authority (PTA) labelled the game as "addictive, wastage of time, and poses a serious negative impact on children's physical and psychological health."
The game was unbanned after a month, but many parents have restricted their kids to play PUBG Mobile. This show the other aspect of the opportunities that the gamers get.
The growing global market
According to a recent report by Newzoo senior market analyst Tom Wijman, the global gaming market will generate $175.8 billion in 2021. Despite a slight year-on-year decline of 1.1%, by the end of the year, there will be 2.9 billion players worldwide, and the market is on track to surpass $200 billion in 2023.
So, Pakistan can be a part of this market if the right opportunities are provided to the gamers and esports is promoted on the campus level.