PUBLISHED August 08, 2021
KARACHI:
When one listens to South Asian athletes, it becomes quite apparent that the obstacles they face are far too enormous for them to overcome on their own. This is found to be true even moreso when it comes to the women athletes of our region. While society as whole, around the world, needs to reevaluate and evolve the impression of women in sports, increasing the representation of South Asian women in particular remains a Herculean challenge.
One remarkable fact about the ongoing Tokyo Olympics is that they are the most gender-balanced games in the history of the global event. Women's participation in this year's edition of the games stands at 49 per cent, just a point short of parity.
This fact alone makes the contrast all that more staggering when focusing just on South Asia. The total number of South Asian women participating in the Tokyo Olympics is just 75. More than two-thirds of them – 56 to be precise – are from India. Pakistan, whose representation at the Olympics this year has been especially paltry with just 10 participating athletes, could only send three women. The South Asian representation as a whole comes down to 166 athletes out of 11,090 in all the sports altogether.
It is as if the number of women athletes in the games from each of the South Asian countries can tell a story of how many more battles the region needs to fight. The total population of South Asia according to world-o-meter is around 1.8 billion till date whereas World Bank projects that the total population of women in South Asian till 2020 was 48.3 per cent.
The uphill task
As a sports journalist, I have cheered for Indian, Bangladeshi, Afghanistan, Bhutanese, Sri Lanka and Nepalese women just the same in the international events because I know how many hurdles it may have taken them reach this stage and compete.
South Asia Peace Action Network (Sapan), also hosted a webinar on July 25th. Sapan (the name also means dream in both Hindi and Urdu) hosted the series, Imagine-Neighbours in Peace Edition 4 Webinar titled, Women in Sports: Challenges and Wins, included 13 women athletes. The session covered many issues that the athletes face including bullying, discrimination, denial to resources besides age-old economic restraints. As the co-moderator of the session, I was able to partake in a session that allowed for conversations that are both rare but also key, in order to implement necessary changes for more and more women to be able to participate in sports.
For the leading challenge we often see in Pakistan that impedes development in women's sports, lack of funds and a lack of safe spaces for women to even begin playing sports freely if the parents eventually decide that their daughter can play. For this purpose, some of the athletes spoke with The Express Tribune afterwards, to share their thoughts.
To a question about safe spaces for women in sports, athlete rights activist and Director and Trustee at the Centre for Sports and Human Rights, Geneva Payoshni Mitra, who was also the co-host of the webinar, told The Express Tribune, "Sport administrators in South Asian countries need to work on women's access to sports and sporting facilities. One of the crucial elements is safety." Mitra further added, "It is of utmost importance that athletes feel safe in a sporting environment. The more we can ensure safe sporting spaces, the more girls and women will feel comfortable to join them."
Sports, even today, remains predominantly a male domain. Success of women in high performance sport, especially South Asian women, do not reflect the ground level reality. A lot needs to be done: from changing the mindset of sports administrators to making sportx welcoming, safe and inclusive for young girls as well as women. "Increasing participation and creating a supportive infrastructure can help yield results at the Olympic level," said Mitra.
India's paralympian Gulshan Naaz has similar views on the subject. According to Naaz, having safe spaces means morse sports and also a need for trust in the coaches. "The biggest hurdle is the lack of trust besides the lack of funding. As an athlete that is handicapped and then to be a woman too. The parents in our society need to change their mindset but for that to happen, they need assurance that their daughters are safe. For us in India things are changing of course but the athletes coming from smaller towns and villages face this challenge a lot of times," said Naaz.
Naaz, who is also preparing for the Asian Games 2022, feels that fear plays a part and women athletes have to overcome that first and foremost. "There is always this fear, among parents but also among us, that we are not exposed to anything bad. Often in sports we need to make sure that the coaches we are exposed to are also trustworthy, besides the usual challenges of travelling safely at a safe facility. I have also faced a situation where we can say the coach was not good at all. But mostly it is the education that is required," the 28-year-old explained.
Naaz has come a long way from the time she was in school and her teachers first discovered that she may be partially blind. She went on to grab two bronze medals at the international Blind Sports Federation World Youth Games in 2009. She won the medals in 100m sprint and long jump. Back home she has 12 gold medals in the National Para Athletics Championships with several other medals on the shelf.
Naaz also believes that to be an athlete it is essential to have enough money to be successful. "You can't be an athlete without money, and most of the athletes in our region come from humble backgrounds so I feel that counts a lot. From the expenses on diet to supplements to facilities and equipment - all of this makes a huge difference when competing professionally. But in our part of the world, we just go ahead and play and hope for all of these requirements to be fulfilled."
"As women I know we dare all the time, with everything. We dare to dream despite the challenges, and we carry on despite the fears and we eventually overcome them," said Naaz, who also works as a banker in New Delhi while also training in the mornings and evenings for the Asian Games 2022. "We have to dare to dream despite the challenges."
Naaz and Mitra's insights resonate with women in Pakistan, even though Naaz is from Saharanpur and now lives in Delhi and Mitra is in the UK.
According to squash player and sports activist Noorena Shams, safe spaces are essential for sports women to thrive. "Safe spaces make one relaxed. In the case of women athletes, most of us are always on high alert the moment we leave our houses. The mental stress adds up to the pressure with every step we take till the stadiums," she said. "If the stadiums aren't safe then it all becomes like the survival of the fittest. Our focus is more on safety, rather than on playing. Imagine If we never have this stress, how openly will we perform and win?" she tells The Express Tribune while travelling to Islamabad from Peshawar.
But besides the safe spaces, the questions raised at the virtual event were eye-opening and the discussion presented a myriad of ideas to be worked on including a book project and possibly forming an association for women athletes of South Asia.
Breaking the convention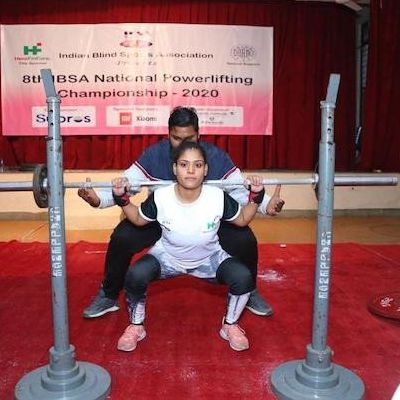 The issues facing women athletes from South Asia were also discussed in a recent online seminar hosted by the South Asia Peace Action Network (Sapan). The webinar, titled Women in Sports: Challenges and Wins and featuring 13 women athletes, covered issues ranging from bullying, discrimination and denial of resources to the age-old economic restraints. As the moderator of the session, I was able to partake in conversations that are both rare but also key, in order to implement necessary changes for more and more women to be able to participate in sports.
Athlete and sports investor Ayesha Mansukhani, and Noorena asked some basic questions that many South Asian women resonate with and ask routinely only to find more questions in place, as everything starts from passion and turns into profession, sports being a tool for change, personally and for the rest of the society. "Conventional media stereotypically portrays women to be fair and lovely, even if you see women in lead roles in movies from the entire south Asian section, where lots of movies objectify women, but there is so much more to women than just playing the role of a sex symbol. The question that I have is what are we leaving for our daughters, that they are only to be desired if they are thinner, fairer and of a certain body type? But strength, endurance resilience have their own beauty and for me it's important to shift the focus," asked Mansukhani at the webinar, adding that as an athlete the biggest lesson she has learned is to get back up stronger, turning sports into more than just a way to reach the Olympics. The development on the grass-roots is the key for women empowerment and creating opportunities.
Shams, hails from Malakand Division, where she witnessed the Pakistan-Afghan conflict 2009, she said she was expected to die, as she can still hear the bombs that would drop outside her house in lower Dir, where she would still go out and play cricket during the sound of war, she even disguised as a boy at one point, and lied to her mother too, just to play sports.
The trauma remains, and yet she plays squash asking, "How much do you want to test the abilities of women especially from South Asia? First you put a gun on her face, then you push gender stereotype, then you comment that you don't play as well as the men. Then they say, you wore shorts, it is dishonorable to us. Then they say you don't do anything for DIR, then they say you don't win, then they don't support us, and they call us weak."
The challenge is to break the mindset
The same is the topic that India's former swimming champion and Olympian (2000) Nisha Millet touched upon as she was explaining how as a coach at her swimming academy that has trained more than 12,000 swimmers, she encourages women to just get into the pool.
Millet during the webinar, sat with her twin daughters, as she shared her thoughts. "There are lots of Indian women scared to get into the pools and for couple of reasons. One is sadly, getting tanned, to me that is one of the most ridiculous things and we try and educate women, young girls," she said. "When I go out of the country, people love it, they say we love your tanned skin, and that is one thing that swimmers are so proud of. On my wedding day I was wearing my wedding gown and I was proudly showing my tan so something that is so trivial shouldn't be holding girls back from taking up swimming."
She added that the trends are hanging, at least in India as she gave examples like PV Sindhu who is earning as much as a top cricketer through endorsements. "Female sports people are entering a new age as women like Sindhu Sania Mirza, Mary Kom and Saina Nehwal are beating the odds," she said.
Make new culture
The odds can only turn into benefitting factors as regional athletes become heroes, something that Millet emphasized on, and the prime example comes from Bangladesh's cricketer and indigenous woman Champa Chakma and award-winning weightlifter Mabia Akhter Shimanto. "Where I grew up there was no place to play. I used to play with boys on the side of the road, many people would say that I will become pregnant if I play with boys. They asked my parents, why are they letting me play but my parents didn't bother, and I didn't listen to a word, I continued my game," said Chakma, who comes from Chittagong Hill Tracts and is currently training to be Bangladesh's first woman umpire. "My biggest achievement is that those who used to look down upon me, they now come to talk with me. That makes me proud.
Shimanto also faced bullying and societal pressures, while her family supported her, "Sports was a God-gifted power. When I was a child, I always wanted to play sports but back then I had to fight to be included in the traditionally 'boys sports.' And even now, I have to fight to get selected," she said.
Nepal's tennis star Preety Baral feels the never-ending questions from the society are discouraging to women and also lack of funds make it tougher for girls to continue playing sports. According to the 29-year-old, "As a woman it is such a challenge to play sports. Women face challenges that simply do not apply to their male counterparts," she said. "I grew up in Pokhora. I was the only female player in the court and only men were there but now there are 15 other female players. My friends dropped out," she said. "They need to have jobs but after that they don't have enough left in them to give 100 per cent to tennis. There are so many challenges, for me participating in the international events that representing my country is a win," said Baral.
Spreading awareness works
Naaz feels that despite a time where she was, broken and shattered because of the lack of resources, she feels with awareness people changed with time, she faced travelling issues as she is differently-abled, but people had tough time trusting her sporting abilities, and faced discrimination too, "I got addicted to sports when I was enrolled in the school for National institute for visually handicap. No one would fund a blind girl. The government wouldn't give too much fund, I wasn't from Delhi, no one knows you. People questions how will she run, she is a blind girl, she will run outside the line, who will fund a blind girl to run?"
Nearly two weeks of the event, we saw Indian women thrive, taking three out of five medals that India have taken in Tokyo so far - the only women from the region to do so whereas as we look on Pakistan, Afghanistan, Bangladesh, Bhutan still have a long way to go and not winning as many medals the Sri Lanka have five women in their nine-member squad and Nepal taking the lead with sending four women out of five athletes in their contingent. Maldives, albeit being one of the smallest countries in the world has number of representation in the squad (two men, two women) in the Olympics that countries like Pakistan still struggle to achieve, and therefore numbers give way to start a conversation and mostly listen to the athletes for the region to grow as a sporting powerhouse in the world.
First step is the key
Afghanistan's most prominent voice, football captain Khalida Popal shares her experience that is leaden with threats and danger just because she wanted to normalize playing sports for women, her work with the Afghanistan football Federation saw a movement in football that saw the numbers increasing from eight players to 3,000 from 2007-2010 with coaches referees being trained also and participating in the international games.
"I had started to play football as a tool to empower women in my country as a voice for the voiceless sisters in my country. There were no voices in decision making places, women were not involved so I started fighting and looking for a position in the football federation to have a voice of a woman also, a voice that can also make an impact in the decision that they are making about us. So I was lucky with the support of my family and team-mates, as a first female employ as a first female board of director in the federation at a very young age, it was not only just getting a job for me but also have a voice as a young girl and how to open the doors of opportunity for the rest of the women in my country who believe in empowerment. Girls that are dreaming to become a football player and how to make football as something natural and normal, normalise women's football but also the women's sport s in my country, someone had to take a step it wasn't easy, it was so difficult in a male dominated country, in a war-torn country in a war-zone."
But she had to leave the country because of death threats.
Bangladesh's former national basketball player and sports activist Ashreen Mridha feels that that South Asia is a cricket-loving region where smaller sports like basketball, which require engineered courts, struggle to take off. What is also a disadvantage is that there is still no league for women. But the biggest challenge, she says is that sports is encouraged as a passion rather than a profession because there simply not enough money in it for the athletes. "I have played for the national team for many years but I never earned enough money to sustain a living or to support my family," she says.
"For girls to pursue sport, every single person has a role to play: friends, parents, uncles, aunts, teachers, coaches, our brothers, our husbands. Men in our family to step up and show up and speak for us. Gender equality is not just a women's issue," she adds.
Pakistan's gold medal-winning former captain Sana Mir believes that its infrastructural change is necessary as she views cricket to be still a semi-professional sport in Pakistan. She summed up the challenge that is funds and budget for women in the region. Even though she feels that most women culturally live with their families in South Asia and that alone has afforded them the luxury to play sports but as a standalone income source, sports fail to satisfy even the basics of decent living.
"The theme is the same. Budget and finances are the issue. In many cases we are told that the finances are there or we are told that they are not there. We need to explore, use all the tools and channels to talk about these budgets and finance," she said. "They [finances] are there but they are not spent on women's sports. Women are basically set to fail, while for men there are so many facilities, money and contracts and because of that, you see the results in terms of success."