ABOTTABAD:
In Pakistan, the lack of specialised healthcare facilities not only complicate minor diseases, which could have otherwise been easily cured and controlled if they had been diagnosed at an early stage, but also consume a large chunk of ones own income in terms of medical treatments. This consumption not only reduces options for people to utilise their earnings to improve lifestyle but impacts the national economy at large too.
In particular, the low-income population often run the risk of diseases just due to a lack of awareness, late diagnosis and costly treatment. In such a situation, a charity-based specialised healthcare facility in Abbottabad has been playing an important role in improving the health of marginalised people.
For 30-year-old Saira Ghani, a resident of Shah Maqsood area in Haripur, dialysis had become a great challenge after getting her kidneys failed. However, for the past eight years, she has been regularly visiting a charity-based centre for kidney dialysis.
"While I was in my 20s, I was diagnosed with a kidney disease and just two years after that, both my kidneys failed, and I was placed on a dialysis machine. Since then my survival has been on dialysis," says Saira, a kidney patient at the Pakistan Kidney Centre (PKC), Abbottabad. The state-of-the-art PKC Abbottabad is run by a Pakistani nephrologist Dr Khalilur Rehman, who after years of working in Saudia Arabia, has returned back to his home country.
Saira has been visiting this charity-based facility twice a week for dialysis treatment, since its establishment in 2016. Sine the charity's inception, she was chosen during its early days by the centre's management for free of cost treatment.
Treatment of kidney patients needs special care of dialysis machines and a clean environment otherwise patients suffer from various complications. "I am happy that I didn't get any complications since I have been visiting this specialised kidney centre," said Saira, adding that the centre has qualified staff to take care of all the requirements. "Otherwise poor maintenance of dialysis machines at public hospitals was causing [me] various infections," she says.
Previously, Saira would visit Ayub Teaching Hospital (ATH )Abbottabad and District Headquarters (DHQ) Hospital Haripur for her kidneys dialysis but shortage of equipment and trained staff would often lead her to experiencing health-related complications from the treatments.
Her father, who is a grade-4 retired employee from WAPDA with a few thousand rupees in pension, had no savings to pay her treatment charges. "I feel like this charity-based facility has donated a new life [to me]," she added.
Although six dialysis machines are available in ATH Abbottabad and four in DHQ Haripur, they are not enough to cater to the large number of kidney patients who visit their facitlities. The hospitals have two fixed days when kidney patients can visit for dialysis and in case of any health emergency, patients have to travel to Islamabad, which is difficult for the poor patients like Saira.
When she was visiting these public hospitals, there were hundreds of patients waiting to avail the limited number of dialysis machines at those hospitals as kidney patients from the entire Hazara division, tribal areas, and Gilgit-Baltistan would visit these public hospitals. "I feel lucky to have been selected for treatment at the kidney centre because otherwise my father would not afford my treatment expenses," said Saira.
Salma Bibi, who is a resident of Mansehra, has to travel to other far flung hospitals for dialysis of her 14-year-old daughter, Gul Amina, since there is no dialysis facility in King Abdullah Teaching Hospital (KATH) Mansehra.
Gul Amina, who has been receiving dialysis treatment at KPC Abbottabad for the last three years, has previously faced many problems with public hospitals. Salma had lost all hopes for her daughter's survival, as there was neither a public health facility nor she had resources to approach private hospitals for costly treatment of the kidney, when someone told her about Dr Khalil Rehman's charity-based dialysis centre. Since then, she has been regularly bringing her daughter for dialysis to the PKC and her daughter is in great relief because of it.
Earlier, she was bringing her daughter to Ayub Medical Complex Abbottabad where they had to wait from early morning to late night for their turn, Salma recalled.
According to Salma, poor cleanliness of dialysis machines was another source of pain that her daughter was going through as the staff at the public facility was not bothered about cleaning the machines and other equipment before placing a new dialysis patient.
Salma, who is a poor woman with no source of income except for the support of other people through means of charity and sometimes when she was short of money and unable to purchase medicines for her daughter, the PKC staff also paid for her medicines.
Since it was difficult for her to manage continuous travelling expenses to and fro from Mansehra to Abbottabad twice a week, the centre also pays for their travelling expenses.
"My daughter could not have lived these three precious years of her life and hoped for a few other years if this specialised healthcare facility would not have been available," says Salma.
Why Specialised Healthcare Facilities
"Basic healthcare facilities in the region are probably okay but specialised healthcare facilities are not available in any field of medicine," says PKC founder and noted nephrologist Dr Khalilur Rehman.
"There is a dire need to expand specialised healthcare facilities to remote regions of the country," said Dr Khalil, adding that with this vision in mind he took this initiative.
"There are people who want to serve their country and contribute for the betterment of marginalised communities in Pakistan and my charity-based kidney centre is a result of that motivation," he said. He added that missing specialised health facilities and lacking awareness about public health need to be improved.
"We opted to establish a specialised healthcare facility [dealing with kidney diseases] when no such facility exists in the entire Hazara Division and its adjacent regions, where a large majority of the population is deprived of basic health facilities," said Dr Khalil.
"Being a kidney disease specialist with over two decades of practice in KSA, I wanted to serve my countrymen who are in real need of assistance in the health sector, especially for kidney diseases," he added
According to Dr Khalil, along with basic health facilities in public hospitals, the government should also opt for specialised health care facilities because the lack of such facilities is the main reason behind the rising number of patient cases of kidney failure.
"Lack of awareness among public and casual attitude towards common risk factors for kidney failure like diabetes, mellitus, high BP (hypertension), kidney stones, prolong use of strong painkillers (NSAID) and antibiotics without clear indications are some major reasons for growing numbers of patients with kidney diseases," informed Dr Khalil. He added that the lack of an early diagnosis further complicated the health situation in remote areas.
PKC started its operation in 2015 with the intention to provide life saving treatment of dialysis to patients suffering from kidney failure, especially to those who need the intervention of free treatment the most. PKC is regularly involved in conducting free medical camps in rural areas of Hazara Division and along with free on the spot medical screening facilities to kidney patients.
The charity-based centre has also begun treatment of kidney stones with lasers and is planning to make PKC a 50-bedded hospital with a kidney transplant facility as well as a research center on kidney diseases. It has provided screening facilities to more than 8,000 needy patients in the region so far. Besides free medical checkup facilities to over 50,000 needy patients.
Currently, 100 patients are on dialysis at the kidney center where they previously had 14 dialysis machines at the centre and have now upgraded to 16 machines to accommodate the growing number of patients.
"We have conducted 48 medical camps in rural areas of Hazara Division and 10,000 people are screened for kidney diseases and their risk factors. They were given free treatment and free lab tests were done," said Dr Khalil.
The PKC now needs support in terms of sponsoring patients on dialysis, buying more dialysis machines, other equipment to treat patients with kidney stones and to build two more floors to establish a 50-bedded kidney health facility for patients who need hospitalisation for their treatment.
"We are seeing an increasing number of patients with kidney stones, which need to be treated to prevent the patients from developing kidney failure," said Dr Khalil. "We also see some patients with poorly controlled diabetes and high blood pressure which leads to kidney damage."
Fida Hussain, a rights activist from Abbottabad, appreciates the contribution of charity-based dialysis centres in the health sector. Fida Hussain said this charity-based specialised healthcare facility is a great relief for marginalised sectors of the society, who don't have strength to opt for private treatment facilities. "Although it's the government's responsibility to provide healthcare facilities, this charity-based hospital is a great source of relief for the people in the region," said Hussain.
"There is a need to improve health facilities in the region likewise in all over the country," said Hussain. "We lack a properly established healthcare system which leads to various complications for the people."
"Due to the poor maintenance of dialysis machines and untrained staff at public hospitals, seeking dialysis treatment there is the equivalent of reducing your life-span," he said.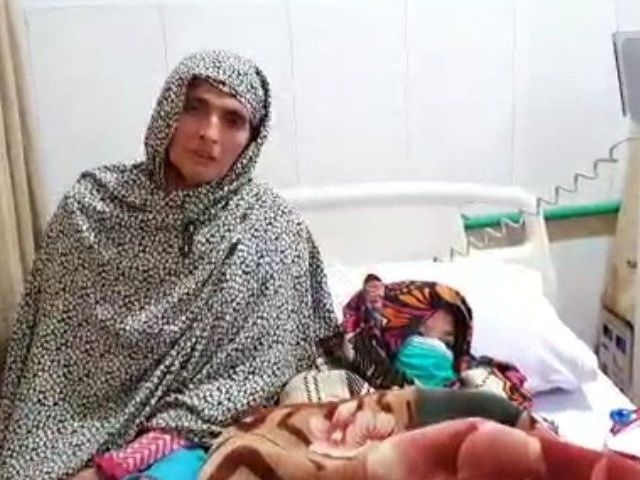 What Public Health Facilities Offer
According to King Abdullah Teaching Hospital (KATH) Mansehra Deputy Medical Superintendent Dr Amjad Khan, there is an increasing number of BP (hypertension) and diabetic patients in the region and a major factor is the use of contaminated water for drinking.
Due to the missing sewerage system in Abbottabad city, boring water is contaminated and causes increase in water borne diseases which leads to an increased number of kidney failure cases in the region.
"The number of kidney patients in KATH is on the rise but the hospital provides only OPD facilities," said Dr Amjad. "We refer the patients with kidney failure or need dialysis to Ayub medical complex Abbottabad."
Talking about kidney diseases, Dr Amjad Khan said people are learning more about health issues and visit hospitals for specialised treatment but so far the DHQ Mansehra has no capacity to treat kidney patients with kidney failure.
KATH has a 250-bedded facility currently which is expected to be extended up to 350-bedded in the future. However, there is no dialysis facility for kidney patients and the patients who need dialysis have been referred to Ayub Teaching Hospital Abbottabad, Peshawar and PISM Islamabad. The KATH only provides OPD facilities to kidney patients.
Moreover, the hospital does not have any facility to conduct major surgery and those needing surgery have to be referred to Peshawar and Ayub Teaching Hospital Abbottabad.
The hospital is not only catering to the health issues of over 4 million residents of district Mansehra but three other districts, adding that people from Gilgit-Baltistan and northern region also visit the hospital for treatment too.