KARACHI:
The past few years have seen investment solutions available to the public at large go digital. Around the world, stockbrokers, mutual funds, cryptocurrency exchanges and other investment avenues have introduced a plethora of mobile applications and web portals to make trading even easier for the masses.
Customers these days have the option of investing in a diverse array of financial instruments through a click or a tap from the comfort of their own homes. But the advantages of technology are not amiss on predators and parallel to well regulated online services exists a world of shady digital investment portals.
Proliferating in huge numbers, such applications and services take advantage of misleading and deceptive marketing to target the financially illiterate or not sufficiently literate. By seemingly offering lucrative opportunities to invest in global stocks, cryptocurrency, foreign exchange, binary options, gold, metals and other commodities, and promising unbelievable returns, such apps have been conning naïve consumers out of huge sums of money.
They also offer simplified tutorials in local languages of different countries that encourage financial laymen to open an account and begin trading. In addition, they offer demo accounts with virtual non-redeemable money to seemingly help the user understand trading and entice them to invest their savings on the platform.
As we delve deep into the different kinds of frauds being carried out using online options, we look at a major scam being shilled hard on the unsuspecting masses that concerns forex and binary trading.
The world of forex, fraught with risk
According to the US Securities and Exchange Commission (SEC), forex trading can be very risky and is not appropriate for all investors.
"It is common in most forex trading strategies to employ leverage. Leverage entails using a relatively small amount of capital to buy currency worth many times the value of that capital," it warns. "Leverage magnifies minor fluctuations in currency markets in order to increase potential gains and losses. By using leverage to trade forex, an individual can risk losing all of their initial capital and may lose even more money than the amount of the initial capital."
The SEC advises potential investors to first carefully consider their own financial situation, consult a financial adviser knowledgeable in forex trading and investigate any firms offering to trade forex before making any investment decisions.
"The only funds that you should put at risk when speculating in foreign currency are those that you can afford to lose entirely, and you should always be aware that certain strategies may result in your losing even more money than initial investment," it cautions.
Detailing the risks further, the US financial watchdog stated that in forex trading, quoting conventions are not uniform. While many currencies are typically quoted against the US dollar (that is, one dollar purchases a specified amount of a foreign currency), there are no required uniform quoting conventions in the forex market. Both the Euro and the British pound, for example, may be quoted in the reverse, meaning that one British pound purchases a specified amount of US dollars (GBP/USD) and one euro purchases a specified amount of US dollars (EUR/USD).
Therefore, special attention needs to be paid to currency's quoting convention and what an increase or decrease in a quote may mean for your trades.
In addition, the SEC directs investors to check with different firms and compare their charges as well as their services prior to investing in the forex market. At times, transaction costs can turn profitable trades into losing transactions hence investors need to be aware all the time while trading this instrument.
Moving over to frauds, it urges investors to be aware of get-rich-quick investment schemes that promise significant returns with minimal risk through forex trading.
It added that the lack of a central marketplace poses grave risks for forex investors.
Individual investors trade forex through individual financial institutions who take the opposite side of any transaction and because individual investors often do not have access to pricing information, it can be difficult for them to determine whether an offered price is fair or not.
Binary options: more gambling than trading
The SEC states that a binary option is a type of options contract in which the payout will depend entirely on the outcome of a yes/no proposition. The yes/no proposition typically relates to whether the price of a particular asset that underlies the binary option will rise above or fall below a specified amount.
For a layman, an individual bets on whether a security would rise or fall above a certain level at a specified time. Therefore, binary trading is more similar to gambling than an investment. Due to this reason, many first world countries have banned binary trading prompting platforms from offering their services in developing countries where financial literacy is lower.
The SEC admitted to have received numerous complaints of frauds associated with websites that offer an opportunity to buy or trade binary options through Internet-based trading platforms.
It added that a major complaint from consumers was that companies refused to credit customer accounts or reimburse funds to them. When customers attempt to withdraw their original deposit or the return they have been promised, the trading platforms allegedly cancel customers' withdrawal requests, refuse to credit their accounts or ignore their telephone calls and emails.
In addition, identity theft is also a huge problem associated to binary trading. Certain platforms collect customer information and use them for criminal purposes. Finally, companies offering binary options also manipulate softwares to generate losing trades.
"Additionally, some binary options internet-based trading platforms may overstate the average return on investment by advertising a higher average return on investment than a customer should expect, given the payout structure," it said.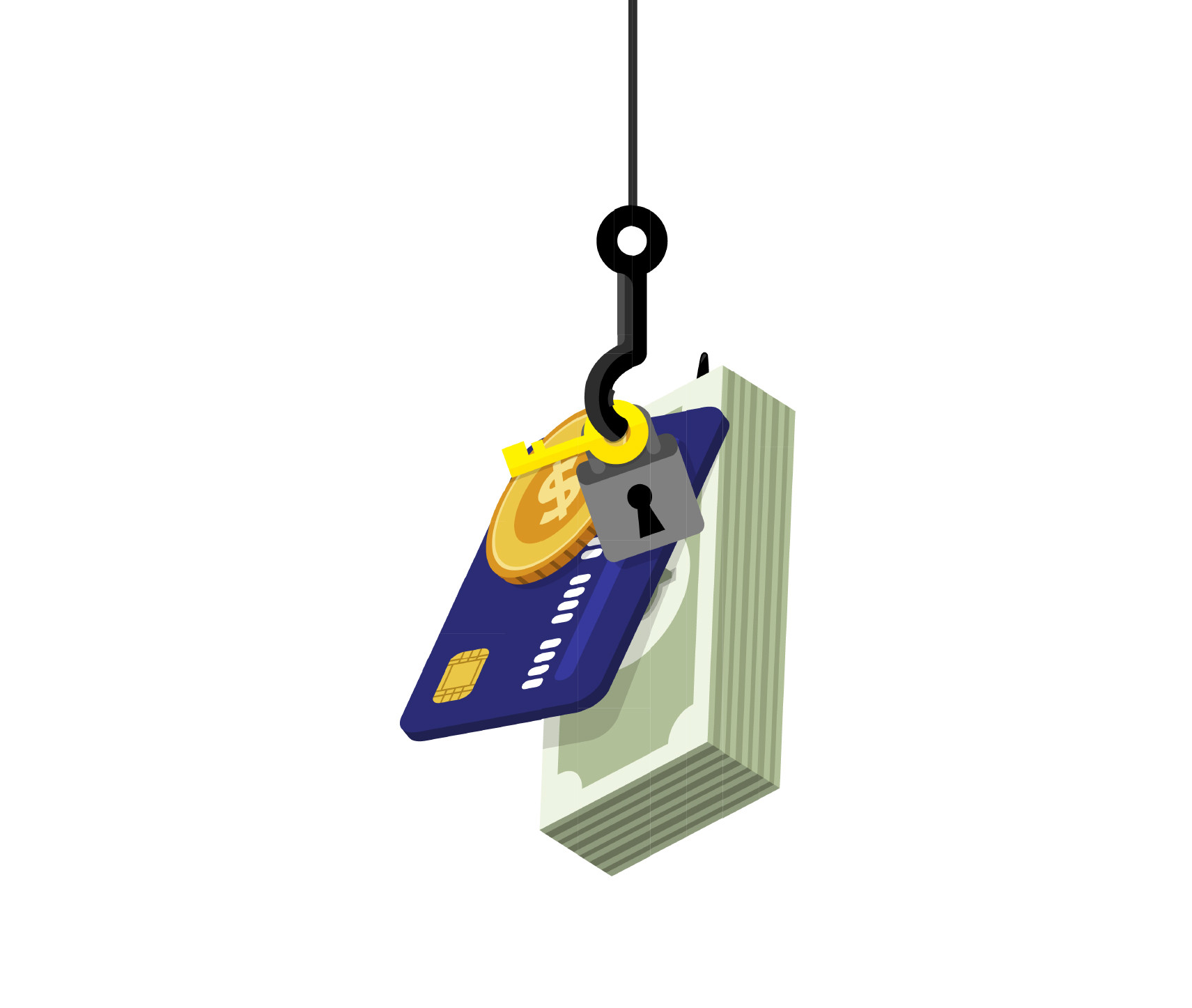 A not-so-reliable trading partner
Lately, many investors have come forward and complained thata forex trading platform being advertised heavily online in Pakistan these days has conned them out of their money. Any Pakistani who uses social media or Youtube may have come across ads for one 'OctaFX'.
According to forexbrokers.com, a website that monitors platforms offering forex brokerage, OctaFX, founded in 2011, is regulated in only one tier-2 jurisdiction (Cyprus), making it a high-risk broker for forex and Contract for Difference (CFD) trading. Customers are also served by the broker's non-regulated offshore entity in Saint Vincent and the Grenadines (SVG). The website allots it a 59 rating out of 99 and terms it high-risk platform as it is not publicly traded and does not operate through a bank.
Adnan Jabbar, a doctor by profession, told The Express Tribune that platforms such as Octafx pump massive amount of money in campaigning and advertising on social media that it entices people to invest on one hand and on the other, it irritates the social media user by showing the same ad repeatedly. He recalled investigating OctaFX thoroughly while searching for options to invest his savings.
"I have experience of investing in stocks and a few other places so I also considered OctaFX as well," he said. "However, I realised that a trustworthy platform does not need the high amount of marketing that this application is doing."
He added that before pouring money into it, he resorted to investigate the platform thoroughly to protect himself from fraud. He added that platforms endorsed by the State Bank of Pakistan or registered by Securities and Exchange Commission of Pakistan (SECP) were the most trusted ones for any Pakistan.
In this regard, he filed an information detail order and validity of the investment at the Pakistan Citizen Portal to know investment on OctaFX was safe. The query was forwarded to SECP through the Citizen Portal.
According to documents available with The Express Tribune, the SECP said "the subject complaint has been examined as per available record and laws administered by SECP."
"In this regard, it is stated that as checked from database of companies registered with SECP, no company with the name and style of "OctaFx" as mentioned in the subject complaint is registered with SECP." Therefore, it added, the activities of the said entity do not fall within the ambit of the Companies Act 2019 and regulatory purview of SECP. Moreover it appears to be a forex trading entity, which are regulated by the State Bank of Pakistan therefore the subject complaint is being forwarded for necessary action, if any, as per law.
Jabbar continued that every investment platform is considered safe in Pakistan as long as it is registered with the local regulator and the State Bank of Pakistan. Investment platforms deal with public money and registration with SBP and SECP would make it necessary for them to have an official office in Pakistan and also abide by the local laws to protect public money and interest. If an entity is not registered, then the platform is free to spend customers' money wherever it wants without the knowledge of the customer. "It can rob or scam the investor and there is no law enforcement agency that can help him get his money back," he said.
Due to large scale deceptive marketing campaign, financially illiterate people are blindfolded into making an account on OctaFX. He suggested Pakistanis to invest in a platform that fell in the legal framework of Pakistan citing that companies like OctaFX did not and still it had thousands of Pakistanis registered on its platform.
The controlling authority such as SECP is the watchdog that questions and investigates a company in case of wrongdoing or embezzling with customers' money.
"Through further investigation, I found out that OctaFX was registered in Cyprus," he said. "Cyprus is considered a tax haven and it occurred to me that this could be a shell corporation."
He argued that if OctaFX was a good investment company then why was it not listed on any stock exchange or operated an office in US or UK, which are known to have stringent financial laws. Jabbar expressed firm opinion that such companies should be banned. "Anything which is not in the legal framework of Pakistan should be banned," he said. "Companies like OctaFX are neither secure nor credible."
He lamented that many famous youtubers of Pakistani origin were involved in active promotion of OctaFX without prior investigation. He opined that the company must have promised them a massive payout for such large-scale campaigns. According to him, what was worse than the campaign was that followers of these prominent youtubers were believing their word of mouth and pouring money into the platform without any investigation.
"At one point in time, the marketing strategy of the company seemed like a pyramid scheme which motivates people to invite others and generate revenue," he said. He underlined that the majority of people who were investing in it were students looking for secure places to invest and the company was generating revenue and making profits at the cost of people's money.
Another person who conducted an in depth analysis of such platforms told The Express Tribune that hundreds of such applications exist and their sole purpose is to con their customers off their money. He named a few more platforms including Alphaoption, Expertoption and Olymp Trade.
"These platforms spend excessive amounts on marketing and promise massive amounts of money to youtubers and influencers to promote their services," he said. "Moreover, they have search engine optimisation (SEO) specialists so that when an individual searches for these apps on Google, it returns promising results and reviews while the reality is completely opposite."
He added that such platforms also have extremely tough terms and conditions which gives them an excuse to block platforms. He added that one particular platform imposed a condition to use only one debit card for payment and withdrawal and when a customer requested a withdrawal to be sent to his bank, his account was blocked on the pretext of breaching user agreement by adding another payment method to the trading application.
"These kinds of conditions are not found in any registered brokerage anywhere in the world," he said. "Sometimes, they show a withdrawal as complete but the bank statement shows no addition and these platforms term it bank's fault while in reality, they have conned a consumer." He advised everyone who is willing to invest to go towards state regulated brokers and investment application because there is a guarantee of safety of investment and in case the company is found to be involved in a wrong doing, the national regulators would move against it.
Conned and ghosted
Dilip Sagar, an active investor on OctaFX from India, said that he invested $2,000 in OctaFX and his investment rose to $3,300 in a few days after which he requested a withdrawal. "It has been eight months and my withdrawal request is still pending," he said.
He added that he regularly reaches out to customer care and it always states "the status of your withdrawal will be set to complete after the bank approves this transaction. Unfortunately, the financial year 2020-21 comes to an end and the banking system needs to accommodate for the rollover. Thus, the delays are due and we sincerely apologise for the inconvenience. Our team will do its best to assist you with your request, yet we kindly invite your patience and understanding for this period of time."Sagar lamented his helplessness in this regard and since the company is not regulated in India, he cannot approach the court of law.
Hammad Ahmed, another user of the application is also awaiting his withdrawal. "I invested around $3,300 over a span of a few months and made 10 times in profit," he said. "However, I applied for a withdrawal of $100 around two weeks ago and it is still pending." He recalled conducting follow ups day after day but the company has stated that it has ran into a trouble with Indian banks and it was trying to resolve it.
"One thing that irritates me the most is that they never give a date by which my issue can be resolved and they have been holding on to my money for an indefinite time now," he said. Ahmed expressed worry over receiving his money and hopes that the matter is resolved soon.
Like Sagar and Hammad, Tahir Khan also lost a lot of money to the murky world of binary options. The platform in his case was another binary options trade portal called IQOption.
Tahir is convinced that the team behind IQOption has been manipulating the graph to turn a profitable trade into a loss. "I spent a month practicing trading on a demo account and by the end of the 30 day period, I was able to speculate the price trends correctly and make profits," he said. "However when I began trading with my own money, it seemed that the trend almost always went against my bet."
He added that in 10-15 bets, he only makes profit on two to three. The rest always result in losses and he has lost all of his capital in this way."There have been times when I made a bet on a rising trend and the trend line reversed as soon as I hit enter," he said. Tahir advised everyone to stay away from such platforms and instead go for platforms that are registered and regulated in their country.
Just like OctaFX, IQOption also has offices in Cyprus and St Vincent and Grenadines raising questions such as why it is not listed in any first world country. Many countries in Europe have banned IQOption and other binary trading platforms due to high risk and its similarity to gambling.
Ajit Kumar said that he was enticed to use IQOption following multiple ads on Youtube and Facebook promising lucrative returns. "I invested a large amount of money and made a profit of $600. However, when I requested a withdrawal, my request was rejected," he said. "I contacted customer support for 15 days straight however there was no progress on the matter." He added that after 15 days, his account was blocked and now there was no way he could claim his money.
According to him, the biggest problem with this platform is that it has no customer support number and the use is prompted to use in app support or email. He lamented that most of the time, email queries were ignored and he had heard back from the company just once through email since his account was blocked.
A glimpse from behind the portal
The Express Tribune managed to reach out to one former employee of one now defunct foreign forex binary options platform. Mincing no words, she labelled her company and others like it a 'complete scam'
"I worked for a forex company for a couple of years and know the system from within," she shared. "It was located in Tbilisi, Georgia and was run by Israelis. A lot of similar companies are operated by Israelis."
Breaking down the scheme through which they operate, she pointed out that these companies were not regulated. The "businessmen" behind the operation open local limited liability companies (LLCs) in developing countries in the form of call-centers and they recruit employees to "sell" or attract people from other companies to invest their money in these bogus trading platforms.
"There are two tiers of sales. The first is called conversion, where sales representatives encourage clients to invest around $250 or €250," she said. "Then comes, the second tier called retention, where sales representatives motivate clients to invest tens and hundreds of thousands of dollars and euros."
These companies work on three different areas, namely binary options, forex and cryptocurrency trading. "The reality is that these trading platforms and websites are fake, she stressed adding that the trading platforms exist only nominally," she said. "People behind this operation set up a brand of trading platforms for a couple of years and once they obtain a large sum of money from clients, they delete the website and trading platform, rebrand it and start attracting newer clients in guise of a different company," she said.
She pointed out that sales representatives had fake identities as they pick foreign names, claim that they are based in London and lie about the company's whole history including its professional expertise. "These people are usually in their early 20's and pretend to be investment brokers. They lie in absolutely everything and anything to trick potential clients into investing," she noted. "Once the clients invest, the money never goes to trading platforms but to company owners directly."
According to her, 99 per cent of the investments are lost even if the client makes a profit on the trading platform. "Even when the client is officially winning the bet, companies do not let them withdraw their funds." She added that with any investment, company representatives add bonus funds to clients' accounts that come with terms and conditions. "These conditions specify that if a client receives bonus on top of his investment, he has to make unrealistic amounts of profits to be able to withdraw even $1."
Another trick utilised by the platforms is that company representatives simply ignore clients' calls and e-mails if they wish to withdraw money. "Even worse than this, occasionally representatives push clients to invest more to compensate for the losses incurred. Once the amount of an unhappy clients reach a significant threshold the platform and the website tends to disappear and LLC starts a new brand to lure more customers."
"So, absolutely everything about these companies is fake," she said. "Companies of this sort usually operate in eastern Europe and targets clients from all over the world."
According to her, people usually work at these companies because they pay well to their employees. She shared that recently, the Georgian government got interested in these companies. "As a result, most of these companies that had proper connections to the men in power, started bribing the government. Gradually, a lot of Georgians also started opening such companies. Usually, they have someone backing them either in the government, or connected to the government."
The official line
When contacted, officials from OctaFX said that OctaFX is a reliable broker with a solid reputation. "Throughout the company's history, we have successfully managed to support our clients during EURCHF "black Thursday" and Brexit, with no disruptions in payouts," they said. "OctaFX complies with international regulatory standards and ensures that customers' funds are kept segregated from the company's account."
On the scale of partnership, the company is maintaining good relations with sportsmen across the globe: the brand "OctaFX" is an Official Trading Partner of the Indian cricket team Delhi Capitals for the season 2021, they said, adding that the team is taking part in the cricket IPL (Indian Premier League) championship. "We have supported Mittra Kukar football club, as well as Bali Foundation for disabled sportsmen in Indonesia. We have been partners with the British Premier League team Southampton, and donated to charities in Indonesia, Malaysia, Pakistan, India, Vietnam, and Thailand."
The officials added that OctaFX is an umbrella brand that encompassed several companies, all of which are represented under the same brand name. "OctaFX.com provides services to clients all over the world. We share and pursue the same goals to provide the best services to our customers." They denied the claim that OctaFX was scamming customers, but admitted that withdrawals were being delayed due to holidays and financial year 2020-21 rollover, and promised that the matter would be resolved soon.
When contacted, officials from IQoption said that the platform was not registered in Pakistan. "However, as a well-known and reputable broker, we follow all the terms and conditions of the company," they said. "We do our best to ensure that you have the best trading experience here and that comes with a lot of trust."
One has the opportunity to check the terms and conditions prior to registration and is also welcome to accomplish so anytime, they said. "Should you have any doubt, you are welcome to reach us."
When asked about consumers facing troubled during withdrawals, the officials said, "If they follow instructions and policies, then there were no issues with withdrawals."
"We are a trusted broker," they concluded.
FACT BOXES:
Foreign exchange market facts
The market is open 24 hours a day, five days a week across major financial centers across the globe
Because market is open round the clock, investors can trade at any time of day
Making trades in forex market means that investors are buying or selling the currency of a particular country but there is no physical exchange of money from one hand to another
Forex markets have fewer rules, which means investors aren't held to as strict standards or regulations as those in the stock, futures or options markets.
There are no clearing houses and no central bodies that oversee the forex market
It is a liquid market and trader can enter and exit whenever they want and buy as much currency as they can afford.
Binary option facts
Nadex is a regulated binary options exchange in the US
Non-Nadex binary options are aren't regulated in the US
In April 2019, UK's Financial Conduct Authority (FCA) banned the sale, marketing and distribution of binary options by firms to retail consumers in UK. A key risk is the fact that they are typically priced in a manner similar to fixed odds bets which can cause addictive behaviour similar to gambling, it said.
In March 2018, the European Securities and Markets Authority prohibited marketing, distribution or sale of binary options to retail clients
US SEC guidelines on binary options
Much of binary options market operates through internet-based trading platforms that are not necessarily complying with applicable regulatory requirements
Do not invest in something that you do not understand
Before investing in binary options, you should:
Check to see if the binary options trading platform has registered the offer and sale of the product
Check to see if the binary options trading platform itself is registered as an exchange
Check out the registration status and background of any firm or financial professional you are considering dealing with
If you cannot verify that they are registered, don't trade with them, don't give them any money, and don't share your personal information with them