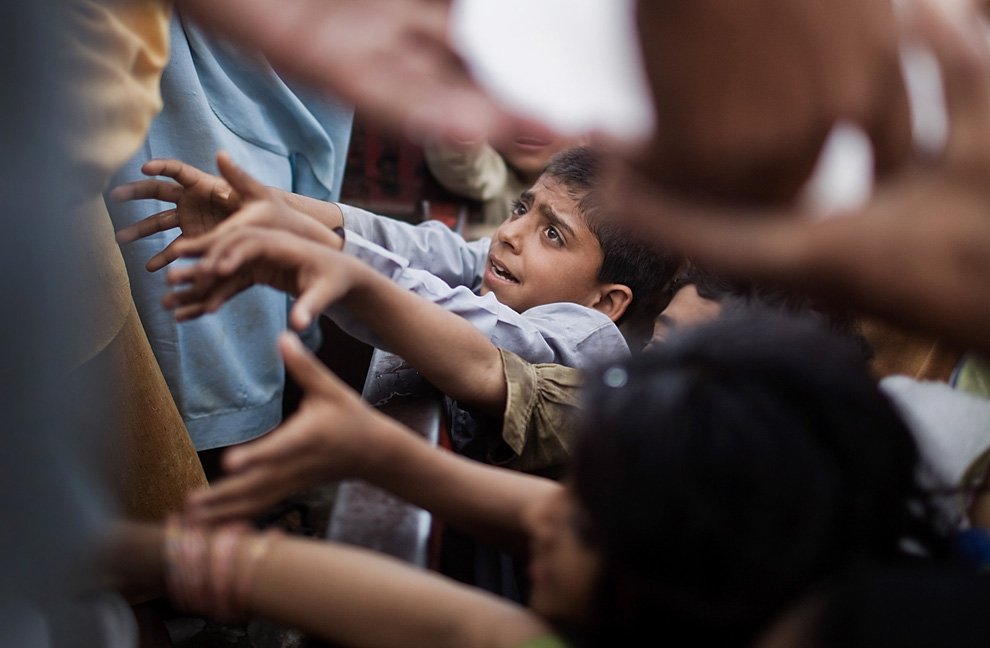 ---
Pakistan needs an economic transformation policy framework to overhaul its economy by redefining and restructuring its resources as well as incentives for economic growth. This policy framework is necessitated to achieve sustainable development goals by improving social and human capital indicators. The macroeconomic transformation framework revolves around some of the key initiatives like pursuing a growth model promoting investment, public-private partnership, infrastructure development, large scale manufacturing, enhancing exports, ensuring energy and food security. The ICT infrastructure and knowledge economy are pivotal to this model. Last but not least, institutional reforms are absolutely necessary for the good governance necessary for implementation of this economic framework.
A long-term plan that meticulously details an economic model for the future is what is needed. The plan should highlight a vision as well as a mission to achieve those goals such as where Pakistan would be in the next 20 years or 30 years. Pakistan needs to pursue economic planning on the pattern of the Chinese economic model of Deng Xiaoping or the Singaporean economic model of Lee Kuan Yew to achieve this. The inclusive growth model is of utmost importance and is absolutely needed to be pursued in letter and spirit. Whatever planning is done, the population outburst must also be counted for the next course of action, as it is disturbing all sorts of planning. This is crucial as Pakistan's population will be touching 403 million people by 2050, which is not only alarming but also mind boggling. The demographic projections are horrible and need to be addressed at the earliest for careful future planning and development.
There is a need for assigning more importance and priority to social and human capital by placing a higher amount of emphasis on women empowerment as it is an important part of transformation of the existing social fabric of our society and provides the basis for sustainable economic development. Currently, Pakistan stands at 60 per cent of its literacy rate by spending only 2.5 percent of its GDP on the education sector, while primary and public health figures are also rather disappointing. The human development indicators are at its lowest ebb and Pakistan stands at 154 out of 189 countries on the Human Development Index (HDI). Moreover, there are about 63 million children who are currently out of school and need immediate government intervention. For this purpose, accelerated learning programmes should be prioritised in order to properly educate the high volume of children who have so far not been receiving any formal education.
The National Commission for Human Development (NCHD), placed under the Ministry of Federal Education and Professional Training, is the only arm of the federal government that has a presence in almost all districts of Pakistan and provides support to human development. But this organisation is also under performing due to a number of reasons, particularly budgetary constraints. The government is currently going through a process of pondering over various proposals and considering which ones they can do away with, which would be again a disastrous decision, if made by the government. The need of the hour is to pump more money into this sector for overall improvement in human capital.
When we discuss human development, it is important not to overlook women empowerment and gender parity for the sake of successfully achieving sustainable development goals. Out of total population in Pakistan, 51 percent of population comprises of women but the gender inequality gap is alarmingly wide and needs to be narrowed as women can play a very vital role in the uplift of the country. For instance, a literate mother can mean a literate and educated family. Even otherwise, women participation's is a must for economic development because no country can progress and prosper if 51 per cent of its productive workforce is forced to sit at home.
The goal of achieving a 100 per cent literacy rate in Pakistan is a distant dream but the government should be chalking out a plan it to achieve this goal over the next 15 or 20 years. An emphasis should be placed on literacy coupled with technical and vocational training programmes to make it worthwhile and productive. Pursuing this vigorously along with creating literacy programmes for out of school children can help achieve that literacy rate. NAVTTC and TEVTAs should be strengthened by providing more financial support to impart technical trainings to masses in an effort to make them into a productive workforce.
Moreover, the industrial base should also be enlarged by promoting the concept of industrial zones and industrial clusters for employment of technically trained manpower in the industry. Export promotion and import substitution should also be carried out in such economic zones in order to strengthen economic development.
Investment and infrastructure development also need a coherent and consistent policy framework. Tax exemptions and tax holidays are necessary ingredients for investment and infrastructure development. A stable and inclusive political system is also needed to attract foreign direct investment (FDI). A balanced monetary policy and lower discount rate provide incentives to domestic investors to invest more into businesses. A fiscal policy framework also needs to be crafted in a manner that attracts more businesses while protecting revenues of the state in the form of taxes, which will provide a strong base to GDP growth.
Same is the case of public sector development programmes for infrastructure development to facilitate industry and business. The government should chalk out a 15-year or 20-year policy for investment and infrastructure development. For instance, Large Scale Manufacturing (LSM) provide a big boost to the economy and a low interest rate can attract investment in the LSM industries and businesses.
Modernisation of the communication and transport infrastructure is another area of intervention for smooth transformation to development. Regional connectivity through modern infrastructure development, especially information and communication technology infrastructure is necessary for smooth progressive development framework. This is, in fact, the era of knowledge economy and value addition is the hallmark of this economy. There is a paradigm shift in modern development models owing to the Information and Communication Technology (ICT) revolution. The ways and means of wealth creation are also under a transformation phase. Modern day cryptocurrency and its acceptability is an indicator of a new revolution highlighting knowledge economy whereby a whole new sort of economic activity has now become available to you on your fingertips. Internet and artificial intelligence has also literally brought a new revolution in the world by using micro-electronics, robotics and telecommunications. Pakistan needs to therefore focus on ICT infrastructure development for its growth model for modern day businesses.
Energy and food security are the most important areas, which need to be addressed by the government. Water shortages are more frequent now and this is another area of concern for Pakistan. Pakistan is now traditionally importing oil along with LNG and building dams for its energy requirements but it needs a long-term policy framework for its energy requirements and energy security. If we achieve political stability in Balochistan, then that would open up the possibility of oil and gas exploration in the province, as it is believed that it contains a lot of reserves. More oil and gas exploration concessions could be granted to investors, as Pakistan gets most of the FDI in this sector. The Oil and Gas Development Company Limited (OGDCL) has been busy in this sector but Pakistan's needs are fulfilled through imports - where a large chunk of our foreign exchange reserves is spent. Food security is another area where the government needs to focus more, as Pakistan is basically an agrarian society and agriculture is our main sector of employment and provides food security for many. The government is already under criticism for importing wheat and sugar this year despite Pakistan's status of an agriculture-based country. Therefore, this is also a dire need for long-term planning to ensure food security for the poor masses. Food inflation is already on the rise and people are suffering badlyfrom purchasing costly necessary food items from the market. In this respect, the Overseas Investors Chamber of Commerce and Industry has been giving proposals to attract investment in this sector and government has already given nod to welcome such proposals.
The public-private partnership (PPP) model is the best model to be implemented by the government, where private investors are always ready to take lead for the overall good of the general public. What is beyond imagination is why the government the government has been slow to take steps to speed up this process. The government has resources, and private individuals and companies possess the money to invest---the partnership would be a win-win situation in the overall context of economy. A large chunk of state-owned companies and corporations are in losses which need to be stream-lined for privatisation or these should be handed over to private investors on PPP model. This transformation initiative is already under process but it needs to be expedited for early recovery and response to ensure inclusive result-oriented growth.
The system of governance and institutional reforms are key to a sustainable economic growth. Political system and its stability are imperative for economic transformation initiatives. Democratic dispensation and its continuity can ensure successful execution of projects yielding results through institutional reforms. Pakistan has been passing through different phases of political experience but now consensus is almost developed that continuity of system could ensure economic progress badly needed to this country. While China may be an interesting exception, almost all countries who have made it onto the list of developed nations actually earned this success through an inclusive political system popularly known as democracy. But it is also matter of fact that institutional reforms are necessary to get meaningful results for successful transformation.
Institutional reforms are key to progress and Pakistan badly needs a reform agenda starting from political to bureaucratic and then to economic reforms. To this effect, the government is already working on such reforms and has formed a cabinet committee for institutional reforms. Political reforms will lead to other reforms because the political institution is mother of all institutions and is, in fact, independent to decide. However, the bureaucratic reforms and economic reforms are also absolutely necessary for the survival of this country. The bureaucracy is in fact the most powerful arm of the government, so its reform agenda should have been prioritised. Although National Commission for Government Reforms (NCGR) has been working on this agenda for quite some time now, no results have been observed so far, for whatever reason best known to Dr Ishrat Hussain.
Lastly, economic reforms can change the fate of this country. The role of the government in a capitalist world is to act as a regulator instead of running businesses. It is the people's role to run and invest into private companies, and in turn contribute revenues in the form of taxes. Therefore, economic reforms have become a necessity to get rid of loss-making entities such as the Steel Mill and the Pakistan International Airlines. Power companies also need to be privatised to maximise their benefits. Incentives for the private sector need to be prioritised to attract investment in various sectors of the economy. A balanced fiscal and monetary policy can play a major role in attracting investment in this country. The Central bank and Finance ministry are crucial in this regard for the successful transition to a progressive and economically developed country.
It is to be noted that the economic transformation is hidden in the growth and development framework. This framework agenda can only be achieved by improving social and human capital through inclusive political and economic system. Institutional reforms can play a crucial role in this regard. Knowledge economy, infrastructure development, business and investment promotion through private sector are key ingredients of this successful model.
(The writer is an economist and bureaucrat working for the National Commission for Human Development)