ISLAMABAD:
An owner of a flour-grinding machine in a far-flung village in the Swabi district, 51-year-old Kaleem is distressed. One of his clients has minced no words expressing his displeasure at a long-delayed consignment of flour that he is due.
Try as he may, Kaleem's predicament is largely out of his own hands. The delay he faces is due to persistence power disruption that is nothing new to most of those living in Pakistan. Unable to fulfil the demand for flour on time, Kaleem fears his client will take back his sacks of wheat. Even more alarmingly, the middle-aged miller fears losing the client for good.
"I have lost several clients forever due to this constant disruption," Kaleem told The Express Tribune. "I would install a generator, but I cannot afford one struggling as I am to turn a profit."
It is unlikely a generator would even solve Kaleem's problem. Many of his competitors who already own one are nonetheless struggling to keep their customers. "Forget profits, the fuel costs of running a generator have nearly bankrupted me," Shahzaman, another flour-grinder from the same village, complained. "I do not get it. We pay the bills and we pay the taxes. What are we being punished for?"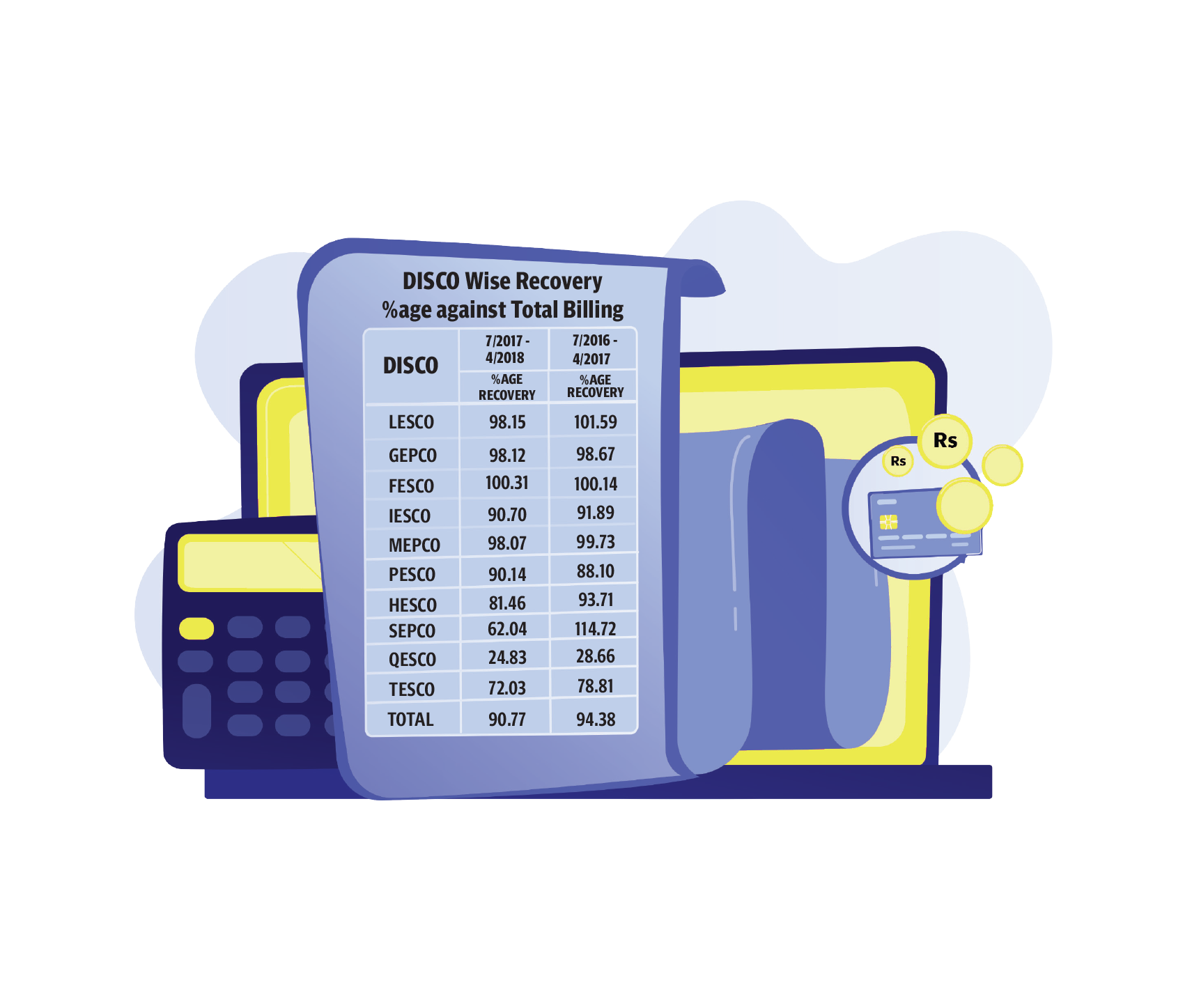 Kaleem and Shahzaman are not alone in their lament. They, like many others in the country, are victims of what experts term a policy of 'collective punishment' for areas deemed to account for line losses, even if they are not individually responsible for the issue.
In what amounts to a cruel irony, the situation persists even though Pakistan has not only overcome a shortfall in power generation, but now finds itself with more electricity than it seemingly has use for.
More than we can handle
In recent weeks, the National Electric Power Regulatory Authority submitted a report on its inquiry into the countrywide power collapse on January 9. Among the various findings that the report revealed was the fact that the total installed power capacity in Pakistan currently stands at 38,719 megawatts.
"Even during the peak power consumption months of June and July, our country's total power needs stand at about 23,000 megawatts," a power division official shared on condition of anonymity. "That means we have thousands more megawatts going to waste unutilised even the demand for power is at its most intense."
Speaking to The Express Tribune, experts criticised the present power policy as anything but public-friendly. According to them, by penalising those who are in no way responsible for line losses simply because they happen to live or work in an area deemed responsible is an unwise solution if the objective is to curb the issue.
Far-flung rural settlements and small-scale businesses are not alone in paying the price of frequent power disruptions. The problem persists in major cities like Karachi, affecting a whole range of jobs and industries. Beyond hampering the economy, power disruption continues to exact a heavy emotional and physical toll on domestic consumers old and young, sick or healthy, working or not.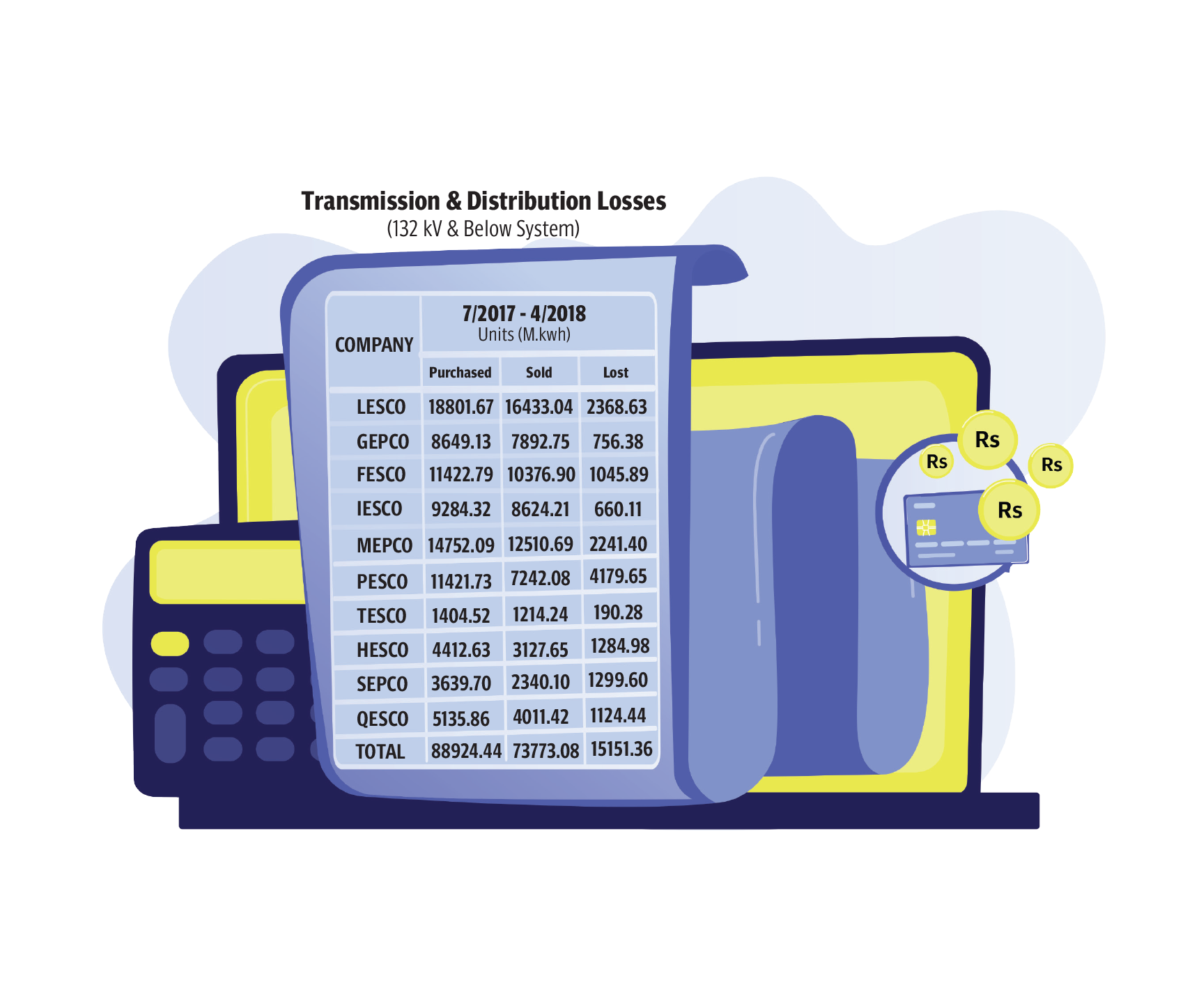 According to an estimate calculated by the non-profit Research and Advocacy for the Advancement of Allied Reforms (Raftaar), Pakistan's energy crisis affects at least 500,000 households in terms of unemployment. If broken down to the level of the individual, this figure could easily range in seven figures, and that too at a stage where the Pakistan Institute of Development Economics predicts the loss of another 18.5 million jobs due to the novel coronavirus pandemic.
'Collective punishment' formula
For the National Transmission and Distribution Company's (NTDC) part, its spokesperson Rana Sajjad denied that any power suspension had been taking place across the country. "There is at present no load-shedding in the country, and all transmission lines along with NTDC's own 220 kilovolt and 500 kilovolt grid stations are provide an uninterrupted supply of power," he maintained.
His comments ran contrary to an admission by the Ministry of Energy in a document shared by the power division that certain areas were still facing power outages and load-shedding for as much as 11 hours a day.
Speaking to The Express Tribune, the spokesperson for the Peshawar Electric Supply Company (Pesco) Shaukat Afzal confirmed that the load-shedding seen these days was being carried out in response to line losses rather than a shortfall. According to him, the outages were governed by a formula set for all ten power distribution companies.
According to official documents that outline the formula the Pesco spokesperson spoke of, areas that account for 10 per cent loss are to be subjected to three-and-a-half hours of load-shedding to disincentivise it. This duration is to be increased accordingly if the loss ratio increases.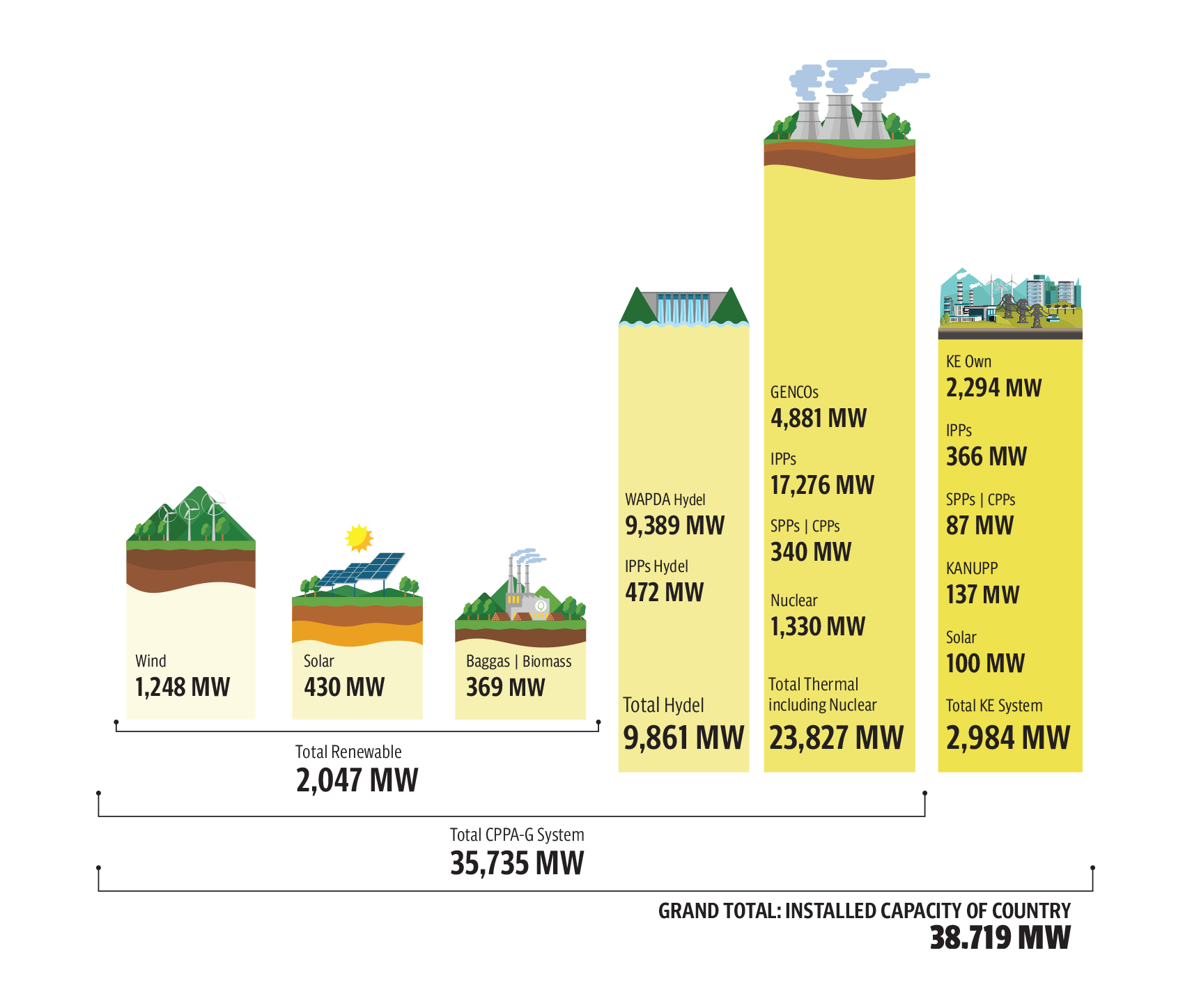 The area covered by the Quetta Electric Supply Company (Qesco) tops the list of line losses, and is followed by the Sukkur, Hyderabad and Peshawar Electric Supply Companies. This means that large swathes of Balochistan, Sindh and Khyber-Pakhtunkhwa continue to suffer the worst load-shedding, further marginalising communities already eking out a living on the fringe.
Several localities within Qesco's jurisdiction alone are left without power for more than half the day as line losses stand as high as 80 per cent. Residents of several areas in Sindh and Balochistan complained that the outages often exceed 14 hours a day, with similar stories being narrated by those living in the erstwhile tribal areas.
Speaking to The Express Tribune, experts criticised this method for controlling losses, saying putting an already marginalised people at further disadvantage was no solution. According to them, reforming management would better resolve the issue, especially when the country already had more electricity than it is utilising in its pool.
The economic fallout
Speaking to The Express Tribune on condition of anonymity, a senior energy ministry official said that "as a policy, we try to exempt industries from load-shedding."
Nevertheless, as far as ground realities are concerned, certain factories located in areas of accounted for line losses continue to be heavily affected. "The power issue has pushed me into hot water," said 48-year-old Salman, a former labourer. "I first lost my job at the hosiery factory I worked at and had to leave my hometown of Faisalabad for Karachi," he narrated. "I gained work at a service station, but soon I lost that too as frequent power outages and rising fuel costs forced my employer to make cuts."
Commenting on the matter, Mian Riaz Hussain, who is part of the National Assembly Standing Committee on Power, said the panel had already objected to the policy of 'collective punishment' for line losses. "But the concerned officials continue to justify it by saying they do not have the capacity to monitor line losses or have another solution at hand to minimise them."
When approached to speak on the policies for recovering line losses, Minister for Energy Omer Ayub Khan preferred not to give a comment.
Structural woes persist
Instances of total power collapse in the country, like the one earlier this year, highlight concerns about the state of Pakistan's present power infrastructure. In many aspects, governments past or present have been unable to significantly enhance it, which in turn has necessitated power outages as well.
Many experts have pointed out that losses in the power sector cannot all be chalked down to electricity theft. Issues pertaining to infrastructure, distribution and human resources share a significant burden of the blame, they say.
As early as 2010-11, the State Bank of Pakistan in a report warned that focusing on power generation alone would create problems further down the line. The country, it appears, is now paying for leaders failure to heed that warning and improving infrastructure and distribution.
"The previous governments wanted to improve power generation and overcome shortfall to gain just votes," said Dr Ashfaq Hasan Khan, well-known economist and Dean of Social Sciences at the National University of Social Sciences. "Resultantly, the debt in this connection has reached up to Rs800 billion and is still soaring, so the burden has to be put on the consumers' shoulders. We are under too much stress now to care about losses," he lamented.
Ignoring infrastructure, distribution and human side of the equation for power has created a very complex situation, other experts highlighted. Former Water and Power Development Authority chairperson Shakeel Durrani cautioned that the situation is more grim than perceived. "The circular debt is at Rs 2.3 trillion, and transmission and distribution losses are about 22 per cent. Pepco is deprived of another 15 per cent of electricity due to low bill recovery, and amazingly, all these facts are never reaching the ministry concerned."
Certain officials maintain that circular debt and independent power producers (IPPs) are making the situation further bleak. Chairperson of the Senate Committee on Power Fida Mohammad said that Rs163 billion were lost in instances of corruption pertaining to IPPs alone. "There is deep corruption in the power sector as a whole, which is aggravating the situation," he added.
Fida also pointed out issues like the fact that not electricity meters are installed in the former tribal areas and in the rural areas of Khyber-Pakhtunkhwa. Consequently, these areas are consuming power but there is not reliable method to bill them for it.
An official, who requested anonymity, said that out of the more than 800 feeders across Pakistan, as many as 375 are incurring losses at present. The senate committee has recommended outsourcing the feeders responsible for these losses, but the ministry concerned has not yet approved the proposal.
Need of the hour
The remedies in focus may have some merits, but for now, nobody has come up with a viable solution to provide cheap and environment-friendly power, develop infrastructure, improve distribution and finances, and decrease the burden on the shoulders of ordinary Pakistanis, experts underscore.
According to Durrani, paying the monthly electricity bill has become a nightmare for the country's 22 million power consumers even as the situation becomes completely unsustainable for the national exchequer.
Experts say the whole strategy and policy framework for the power sector is in dire need for overhaul now that the power generation issue has been resolved. Pakistanis, they stress, expect and deserve a public-friendly solution and that alone will serve larger national interests.
For long, the matter of balancing supply against the demand for electricity was a headache for the government and policy makers in Pakistan. At one point electricity shrunk to 50 per cent of the total need. In 2007 Pakistan witnessed massively fall in energy production and blackouts of the worst kind of power continued till 2016. The
However, 2019-20 witnessed sharp improvement in power generation with 64 per cent growth rate. Where total generation hovered slightly above 22,000 megawatts in June 2013, by June 2020, it increased by as much 15,000 megawatts.
Until the lack of planning, expertise and responsibilities are mitigated, experts now warn that we are accumulating electricity not for use but to raise debts and increase the burden on both consumers and the government.