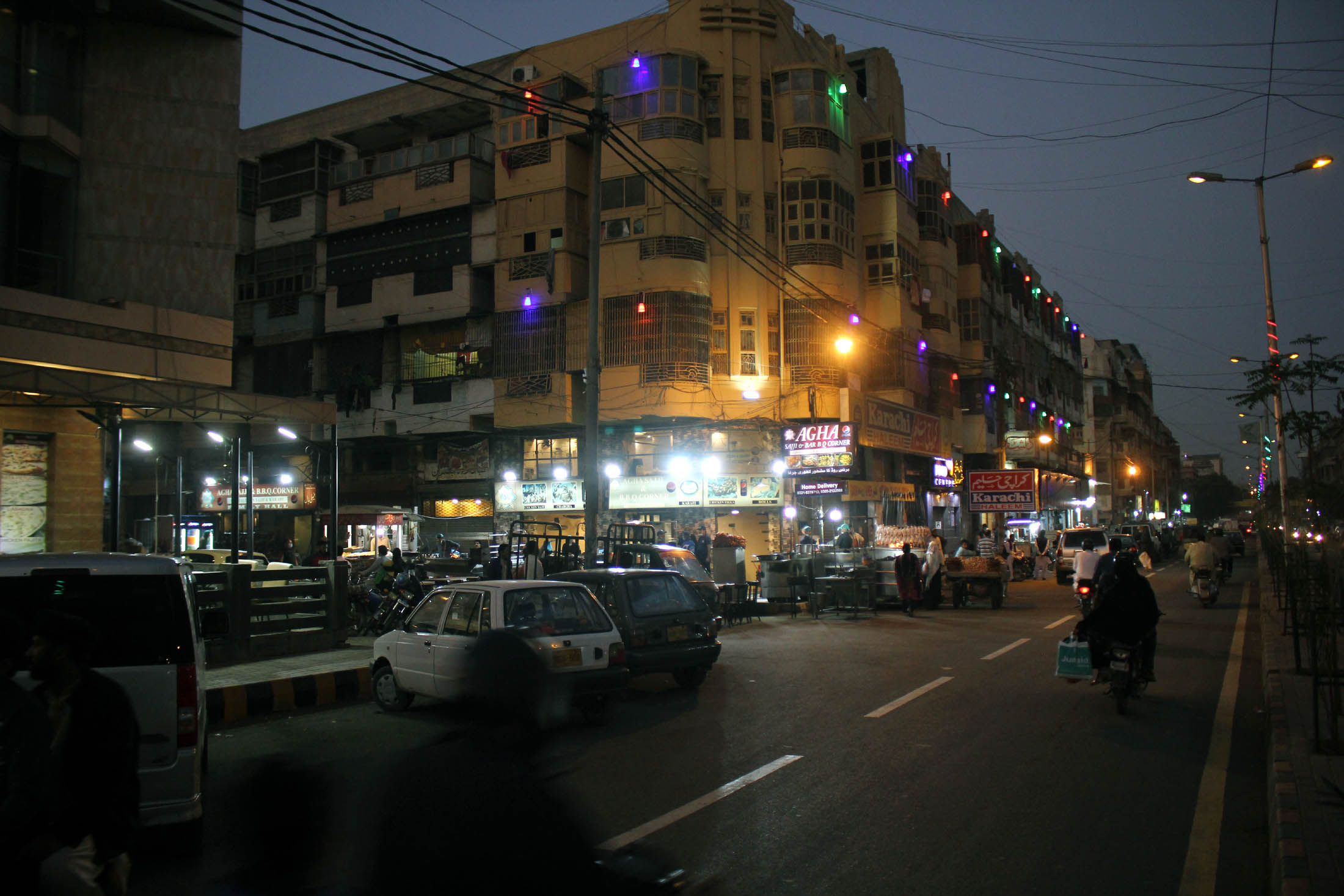 ---
KARACHI:
You don't need to make your way across the border to savour authentic Delhi cuisine. Pakistani foodies can simply make their way to Karachi's Dr Burns to sample a delectable variety of Delhian delicacies.
Even at midnight, the numerous dhabba-style restaurants that dot the food street bustle with customers and the mouth-watering blend of scents from both spicy savoury dishes and sweet treats permeates the night sky. Mixed with the smoke from burning coal, it creates a smell that defines the street's identity as much as the cuisine it serves.
Karachi authorities recently re-inaugurated the street, first set up in 1963 on main James Burns Road, and made it 'pedestrian only' so that customers can roam freely, focusing solely on enjoying the many delicacies offered by its vendors. To enhance its ambience, authorities have also re-painted the old buildings that look over it along with installing colourful lights.
Today, the street offers a choice between more than 50 food outlets, many of which are run by the heirs of migrants who moved to Karachi in the years after the partition. Many of the Muslims who relocated from India brought with them their recipes and food secrets, and helped give Karachi a distinct culinary identity.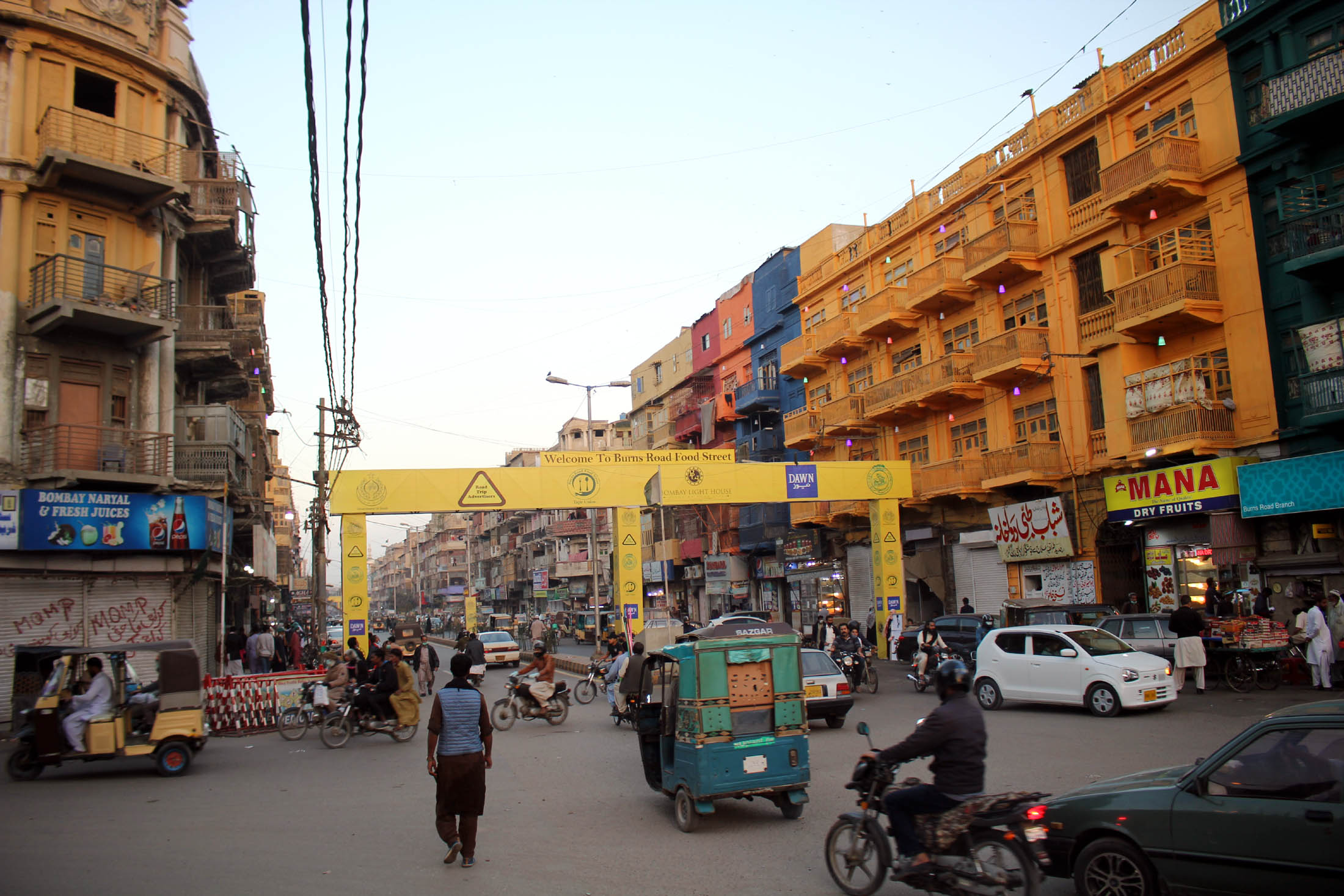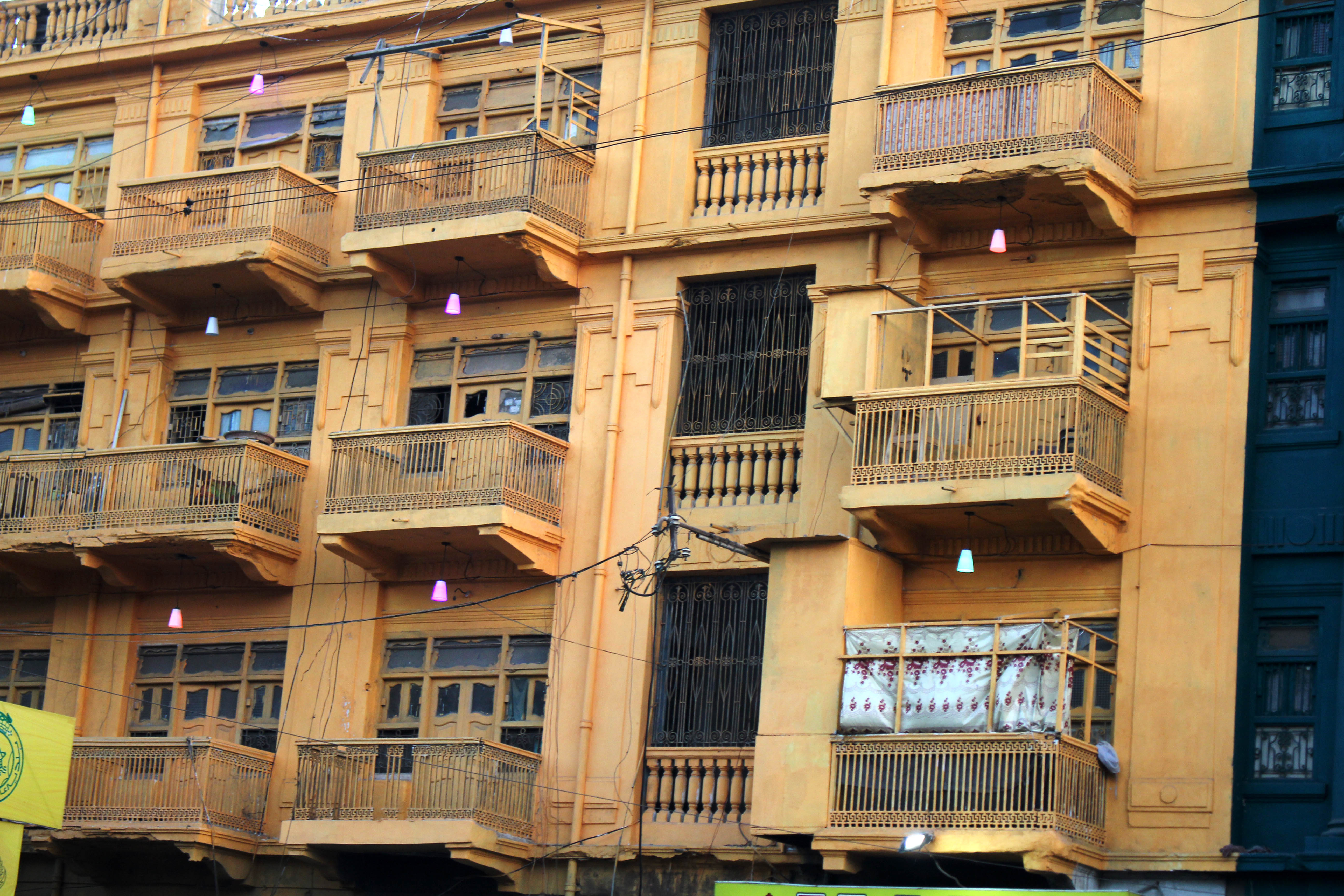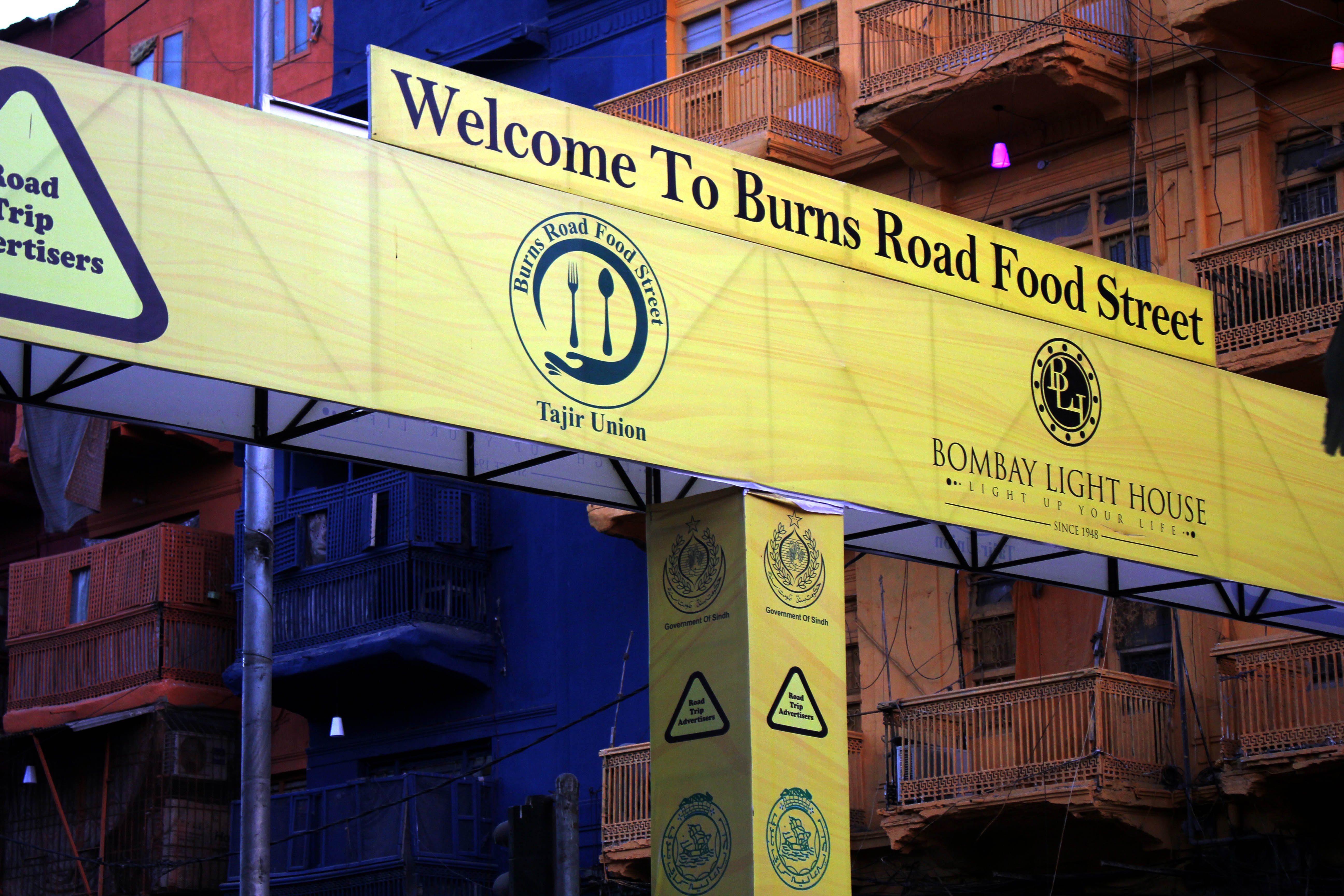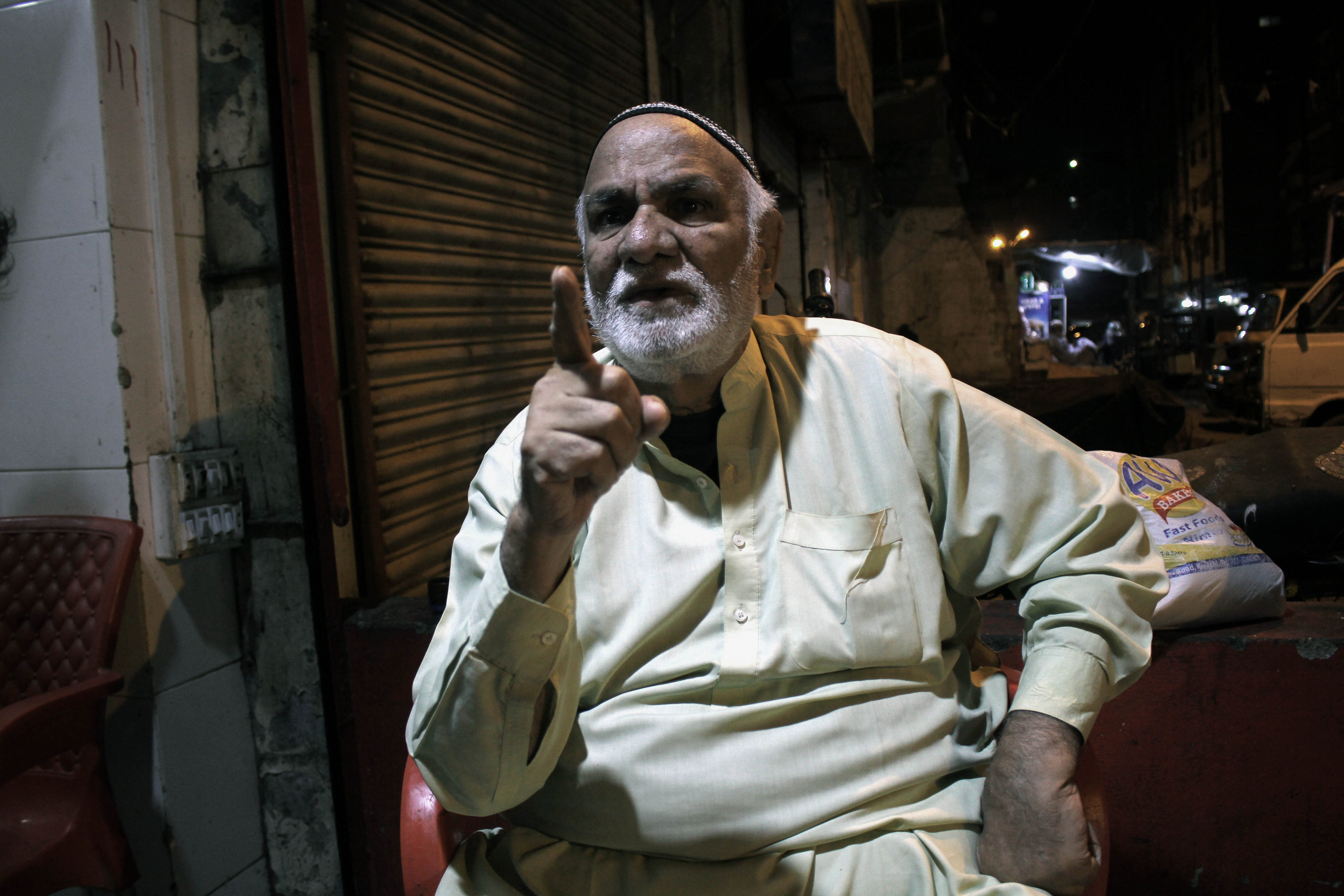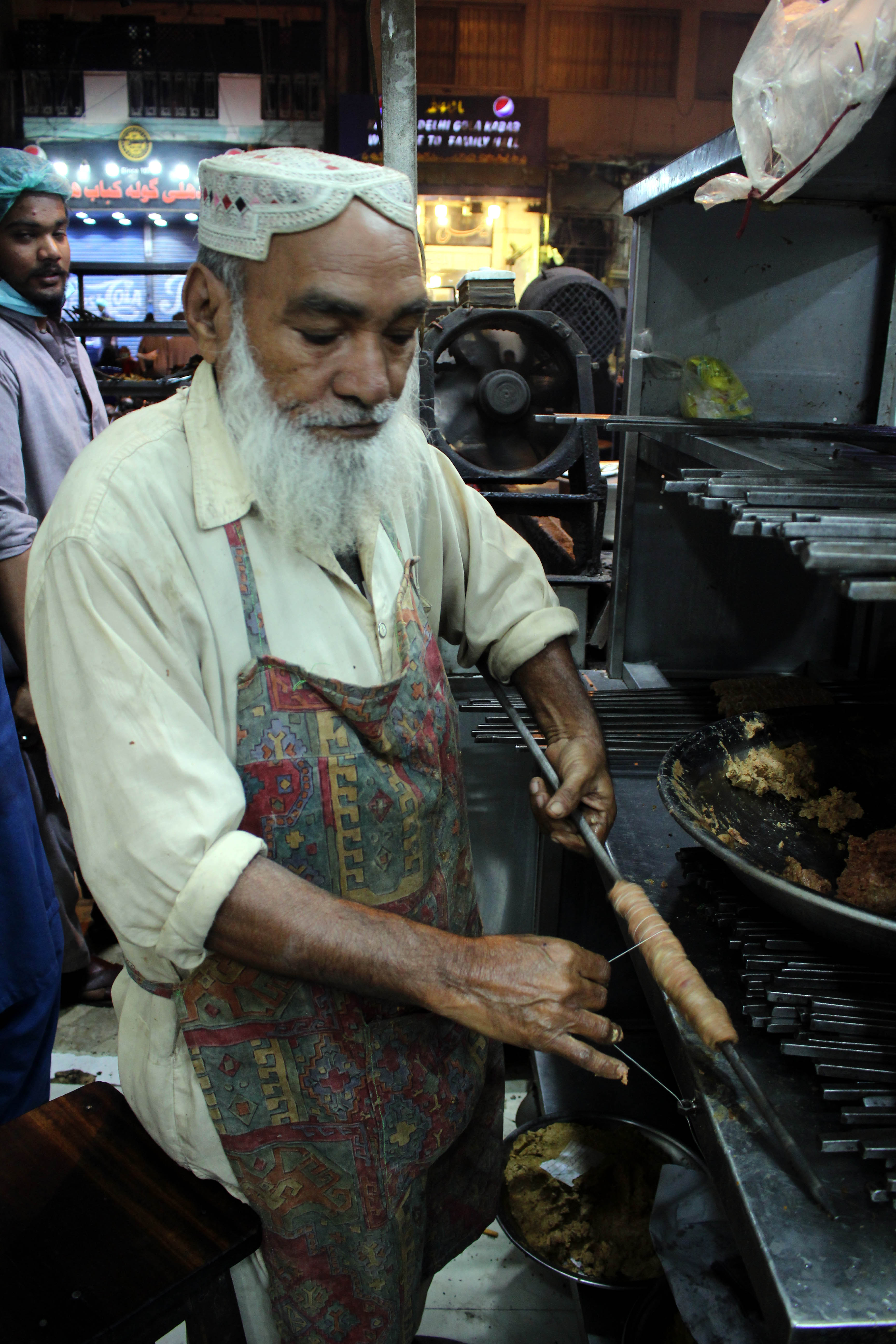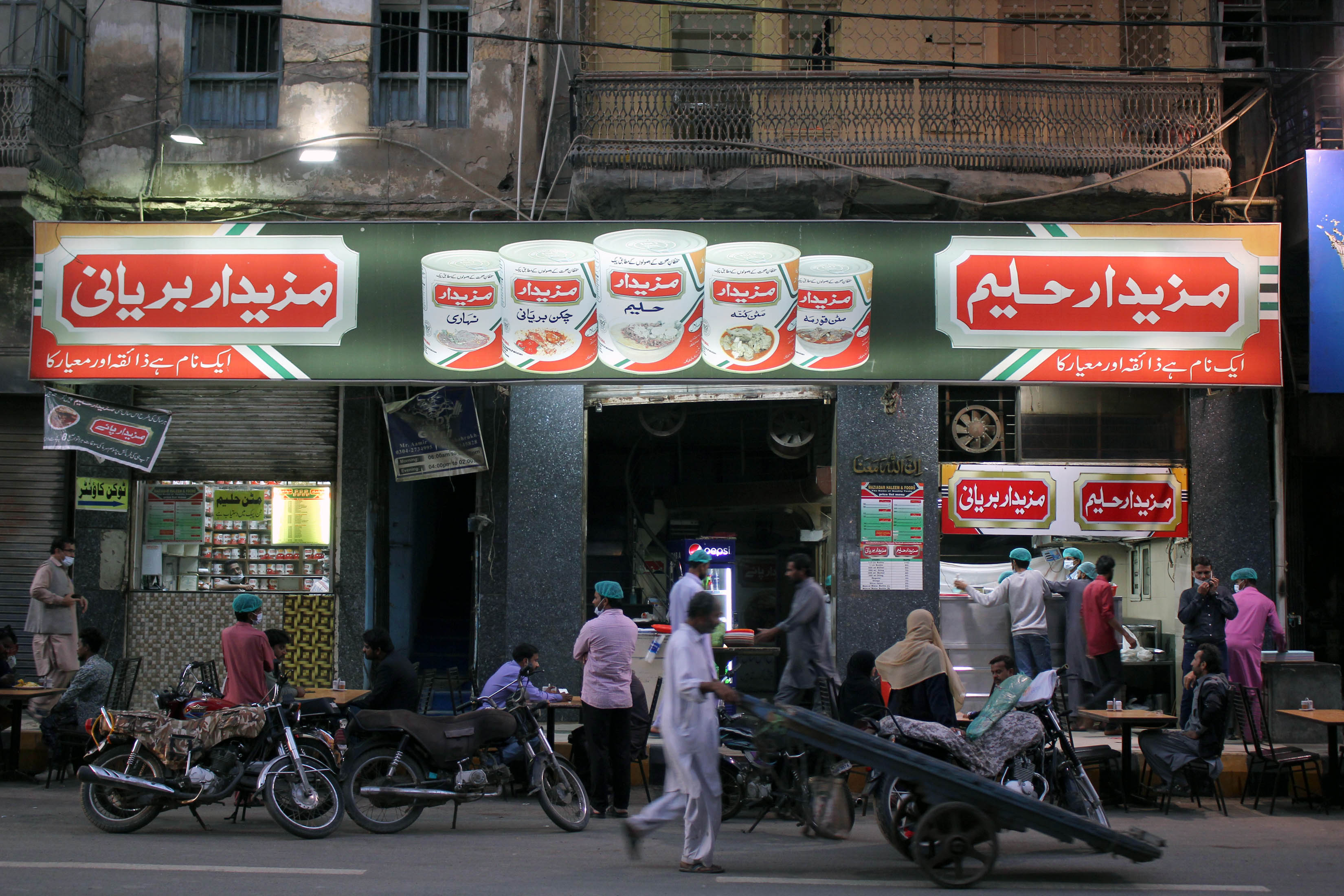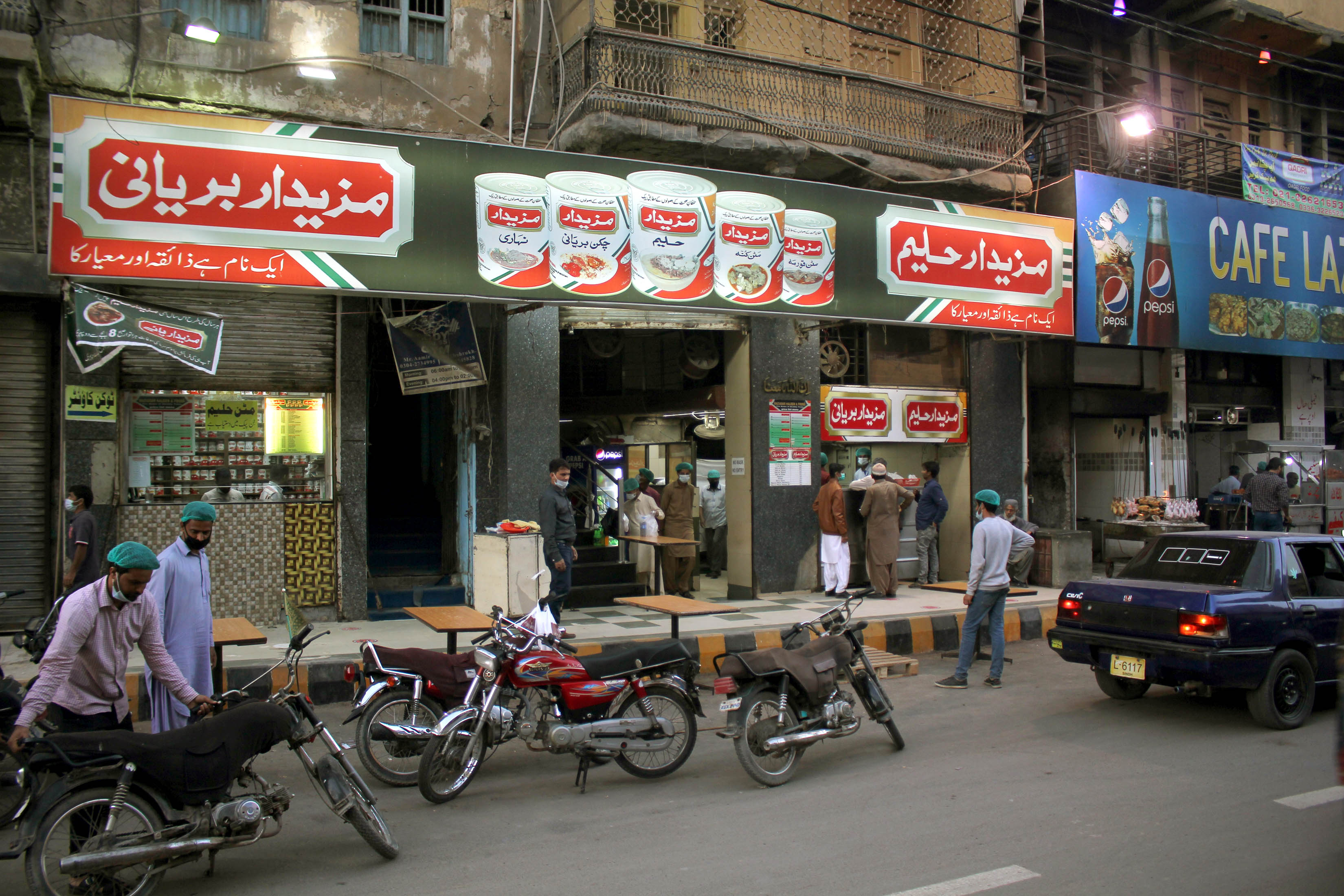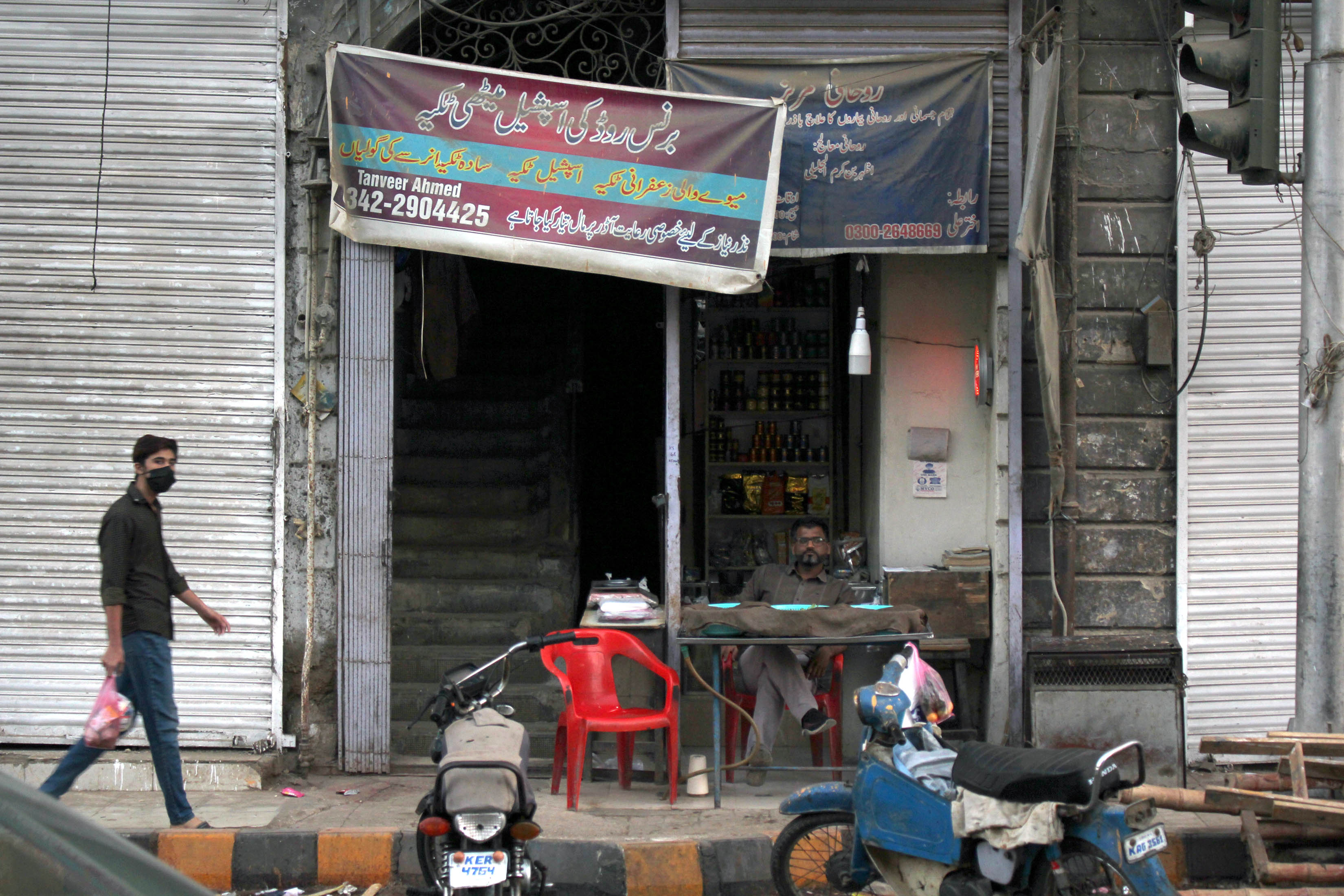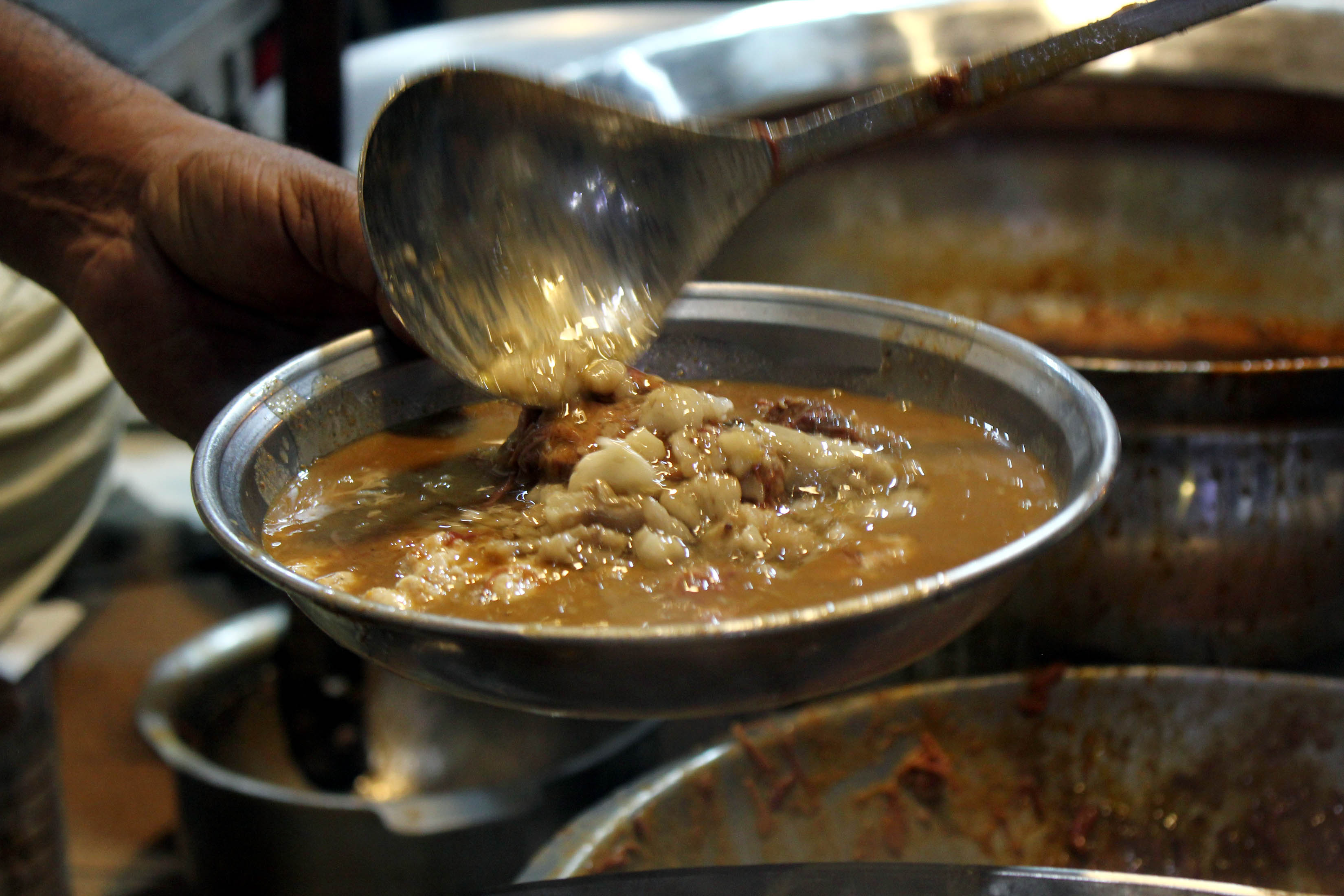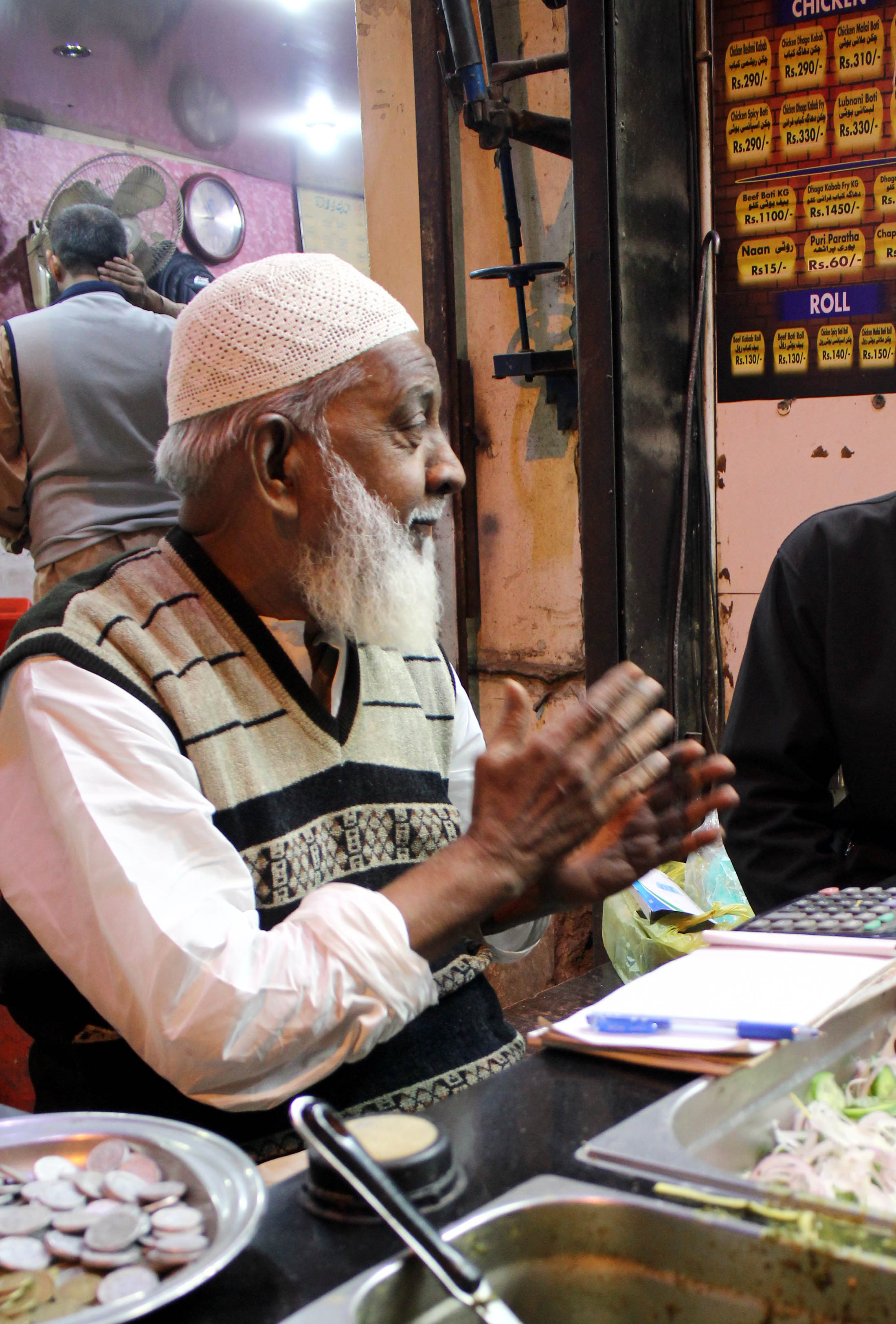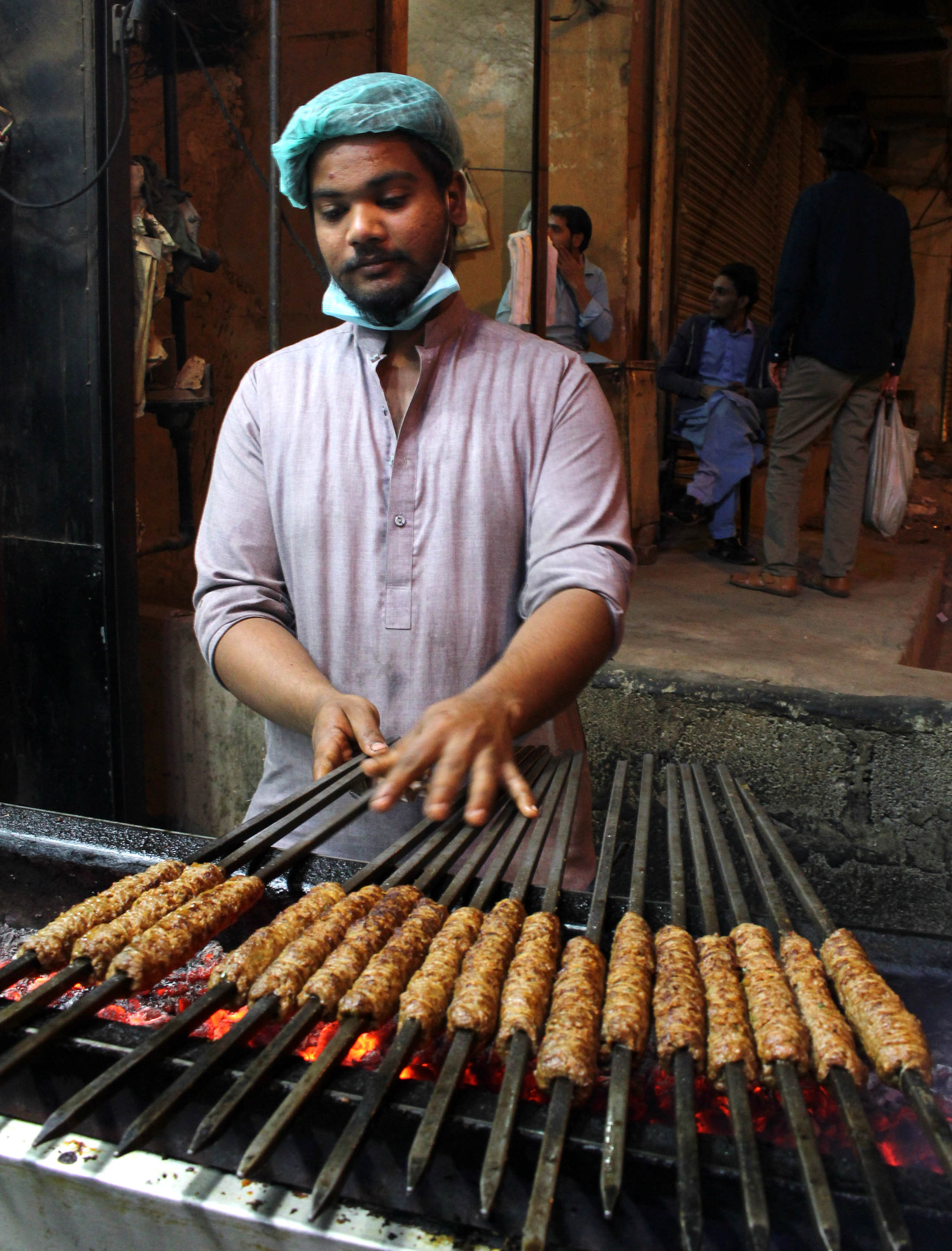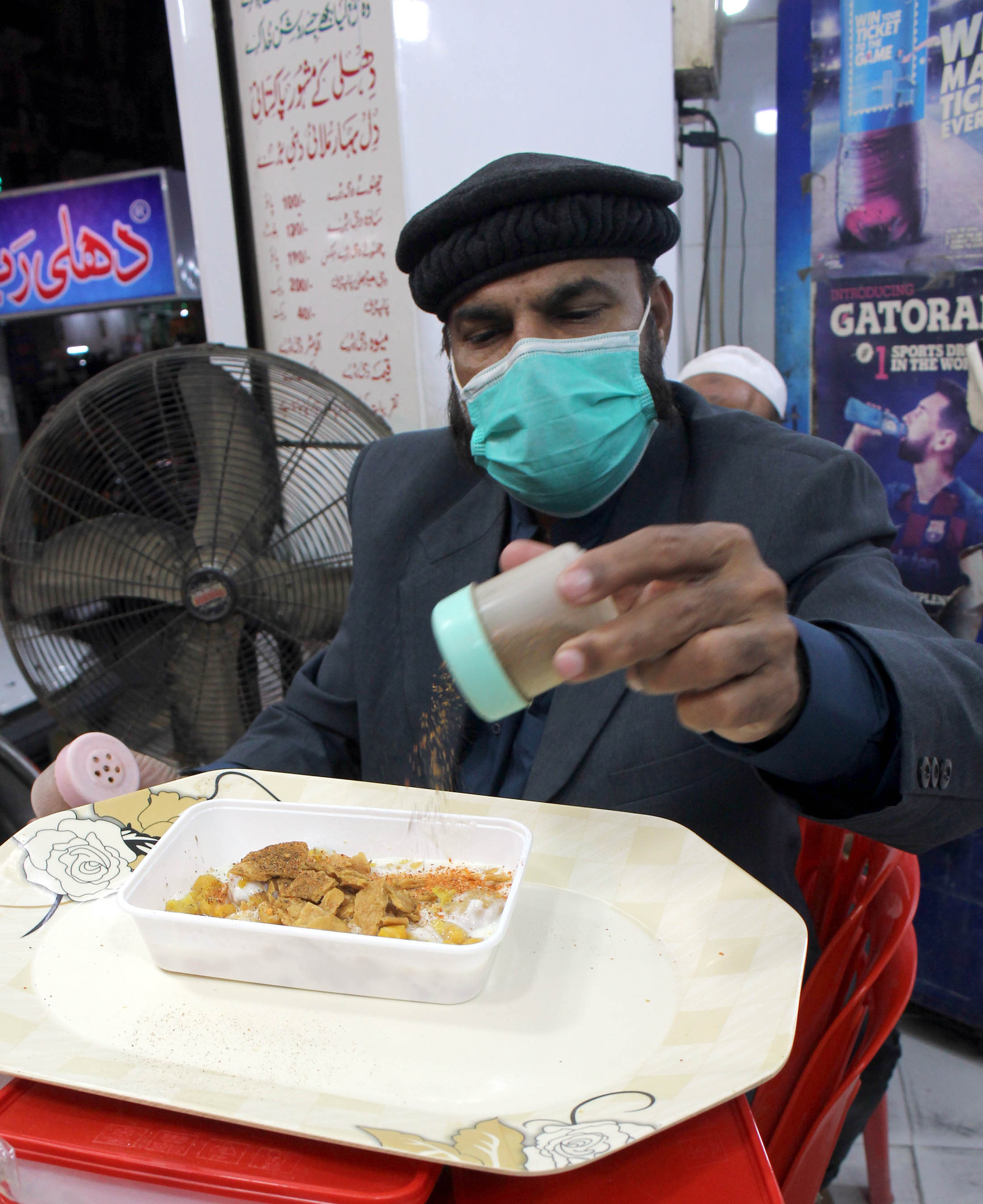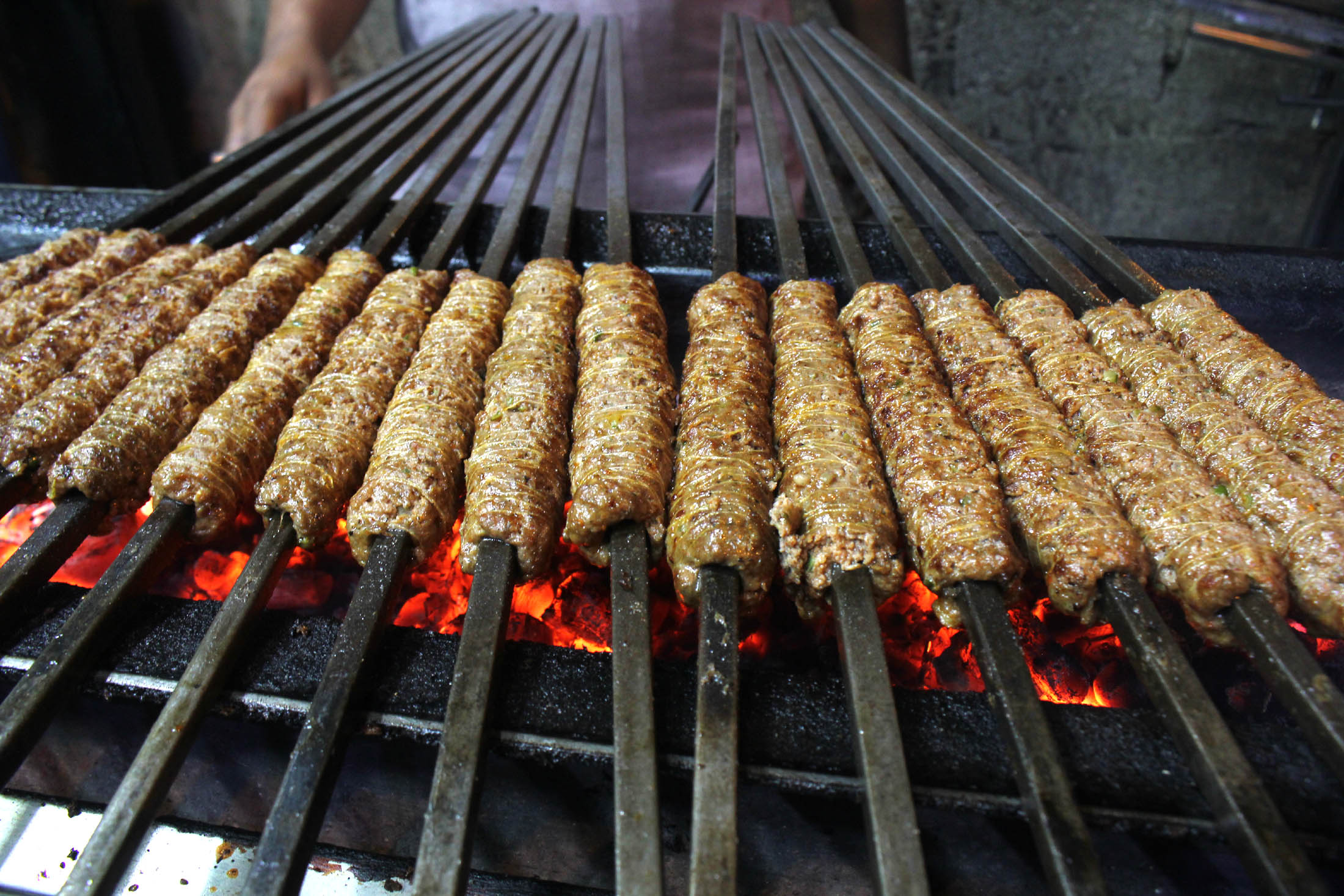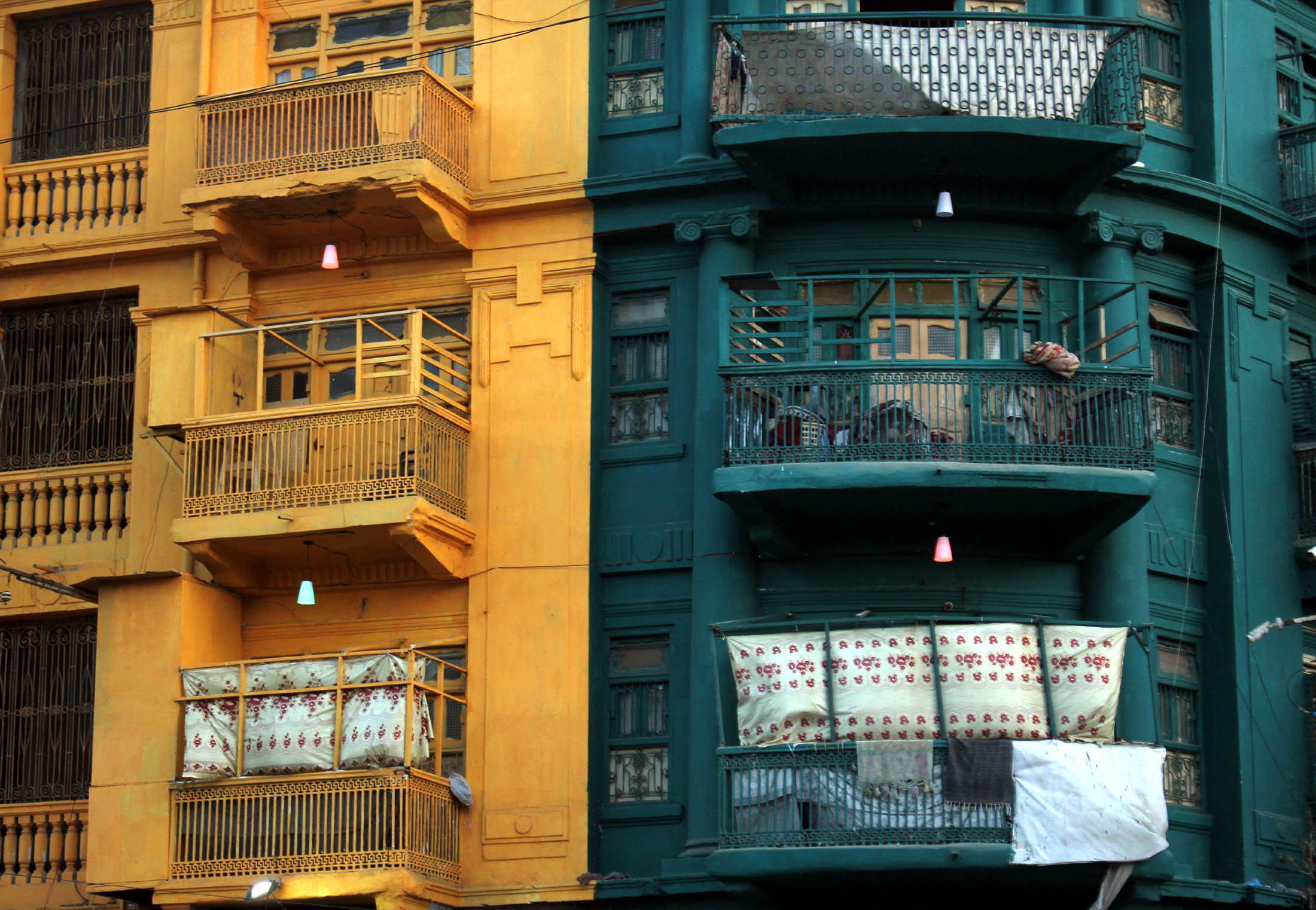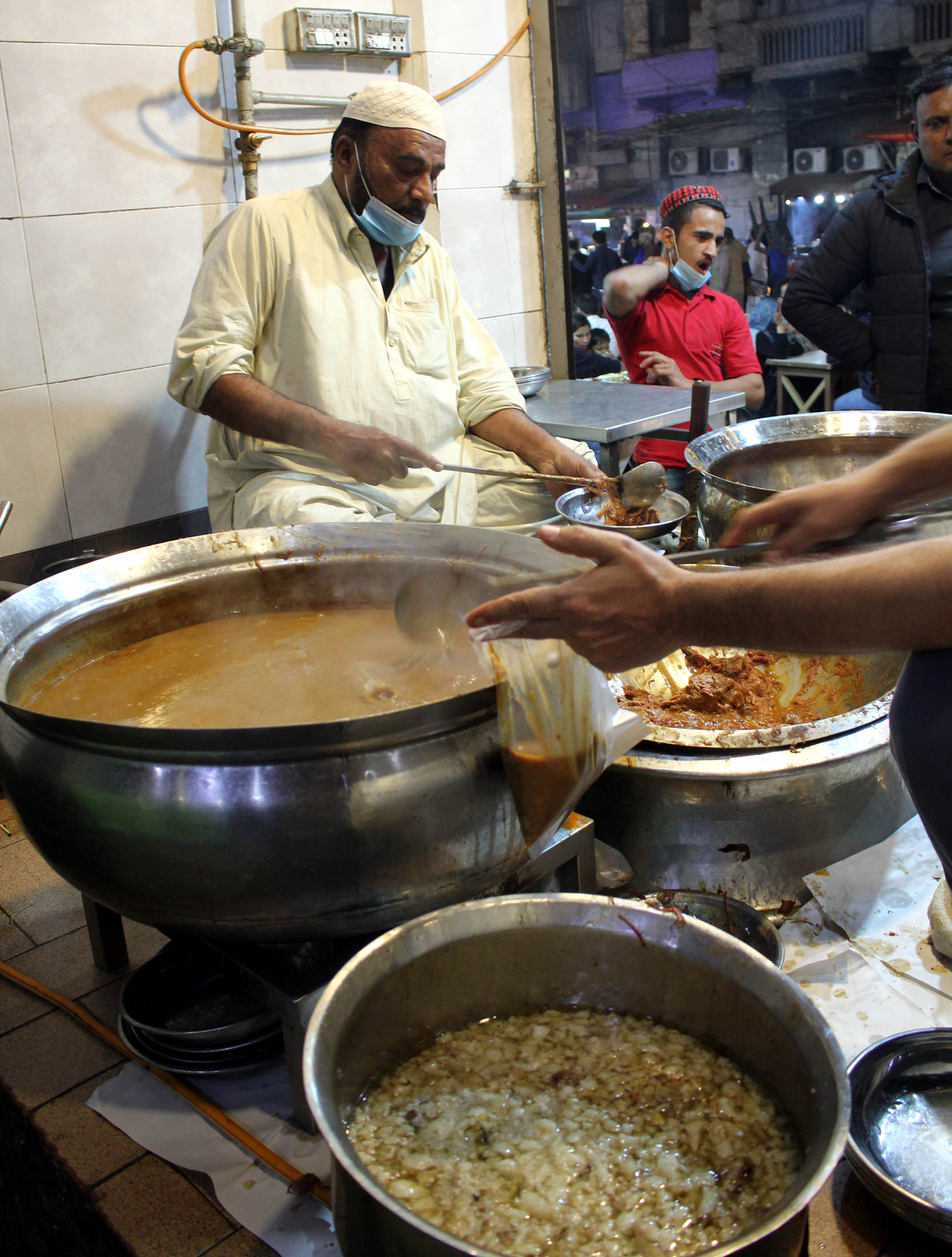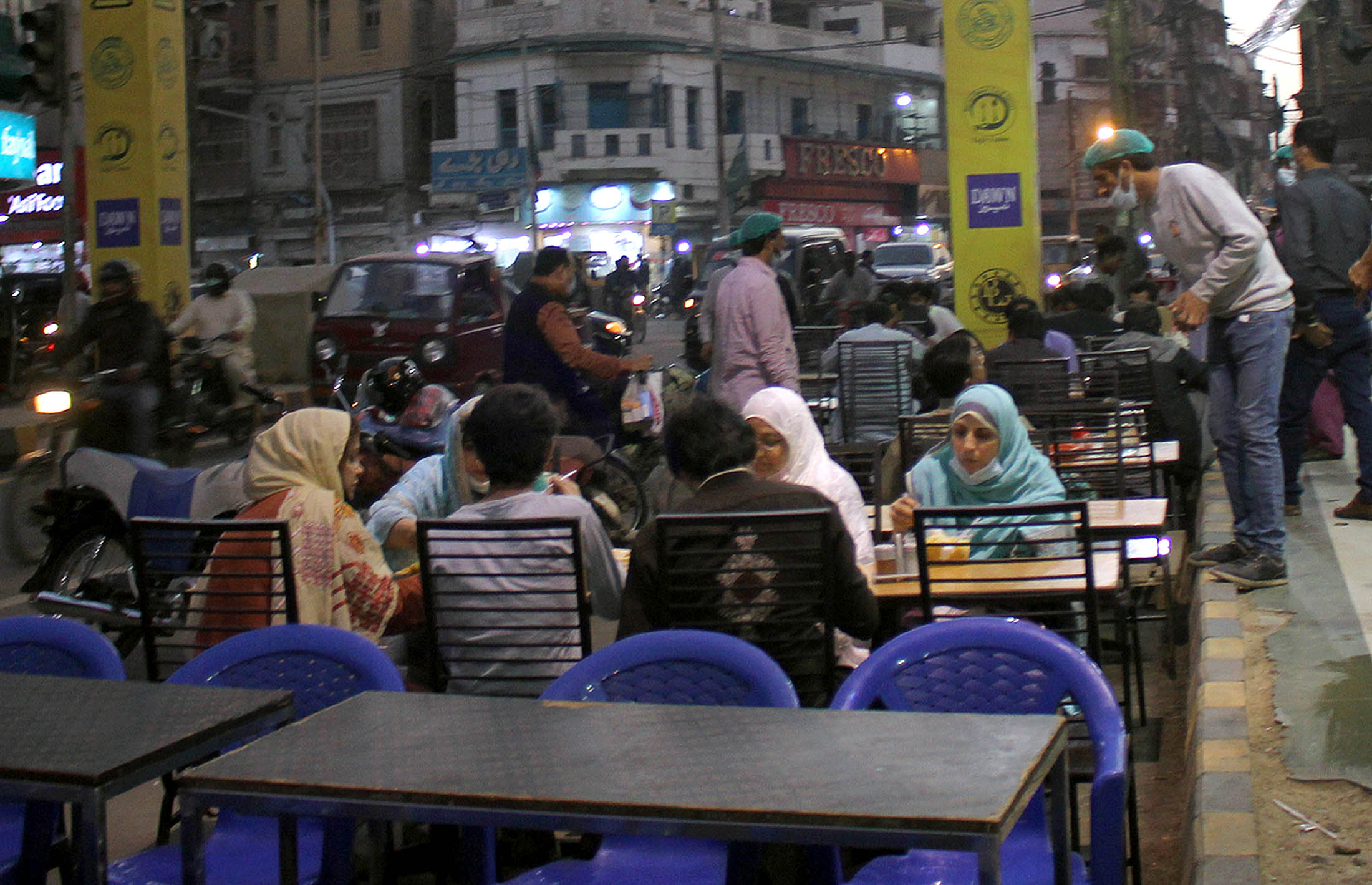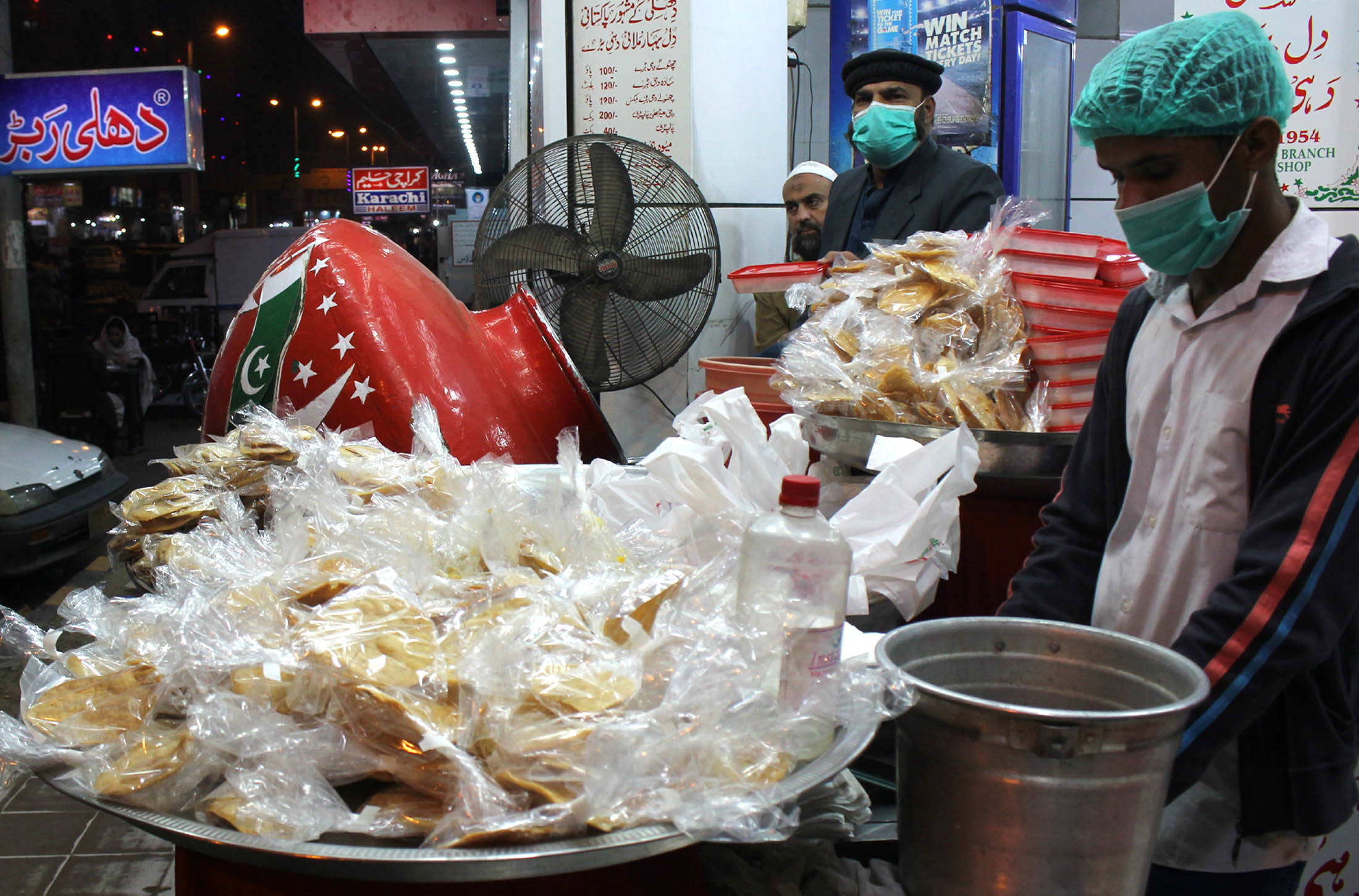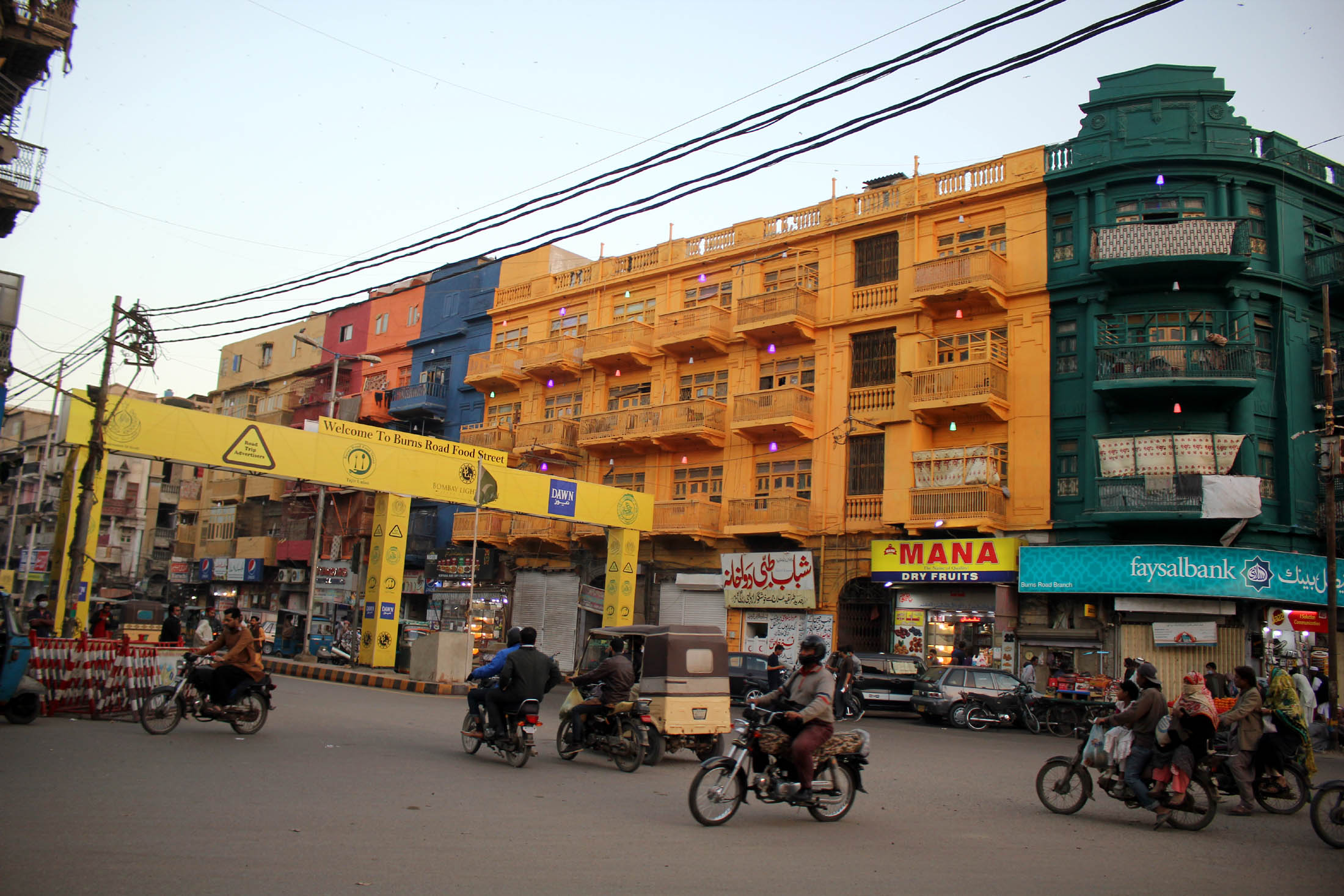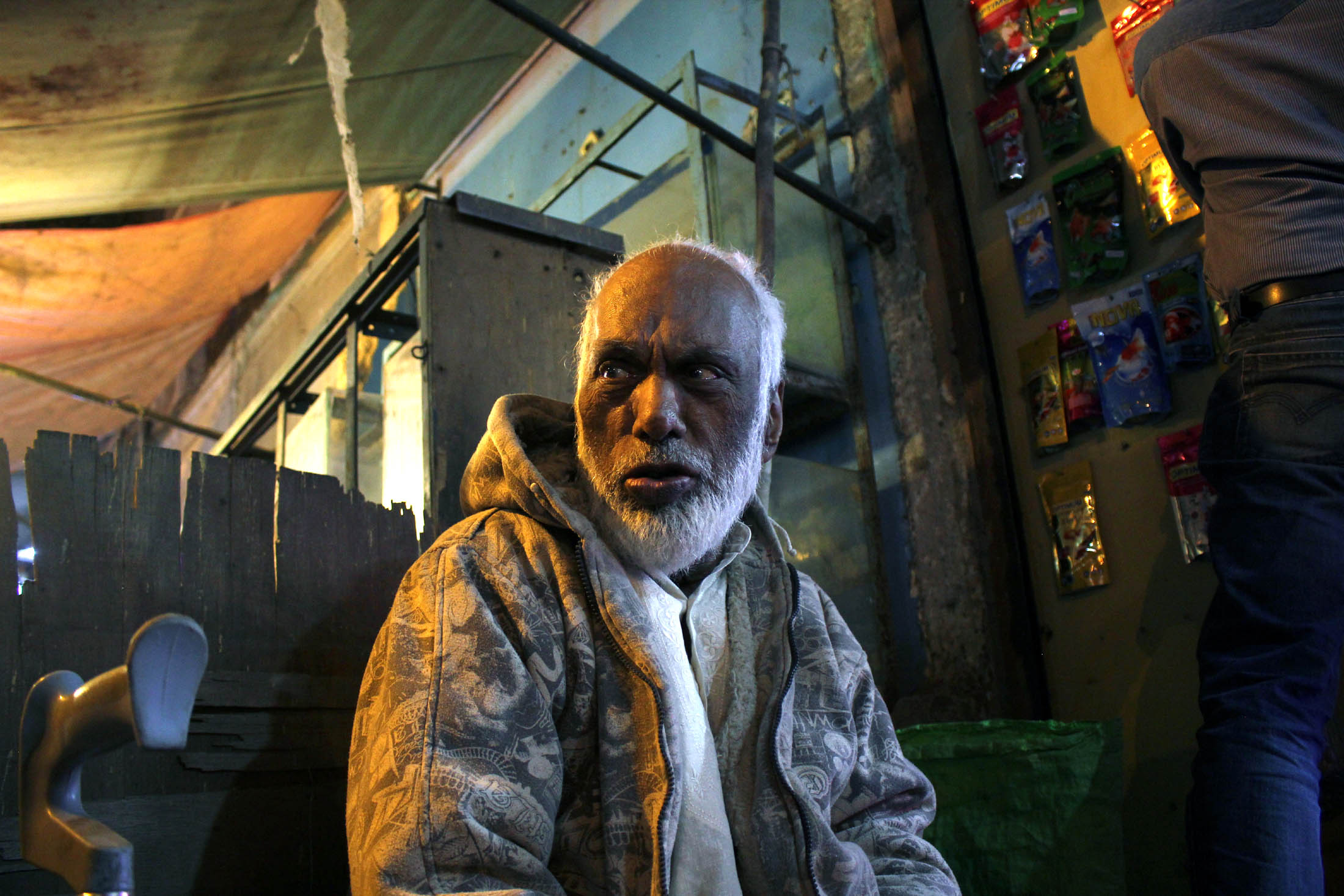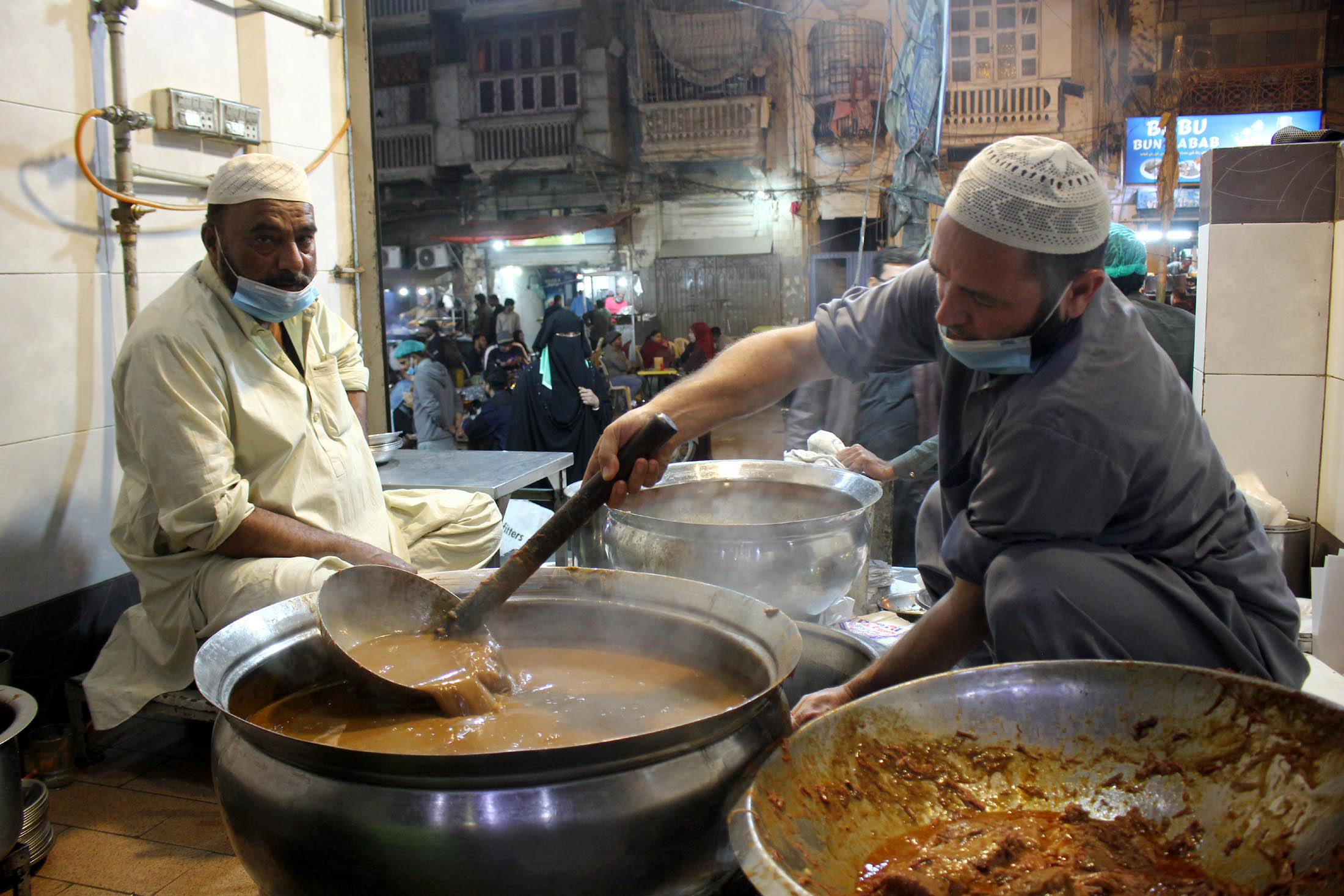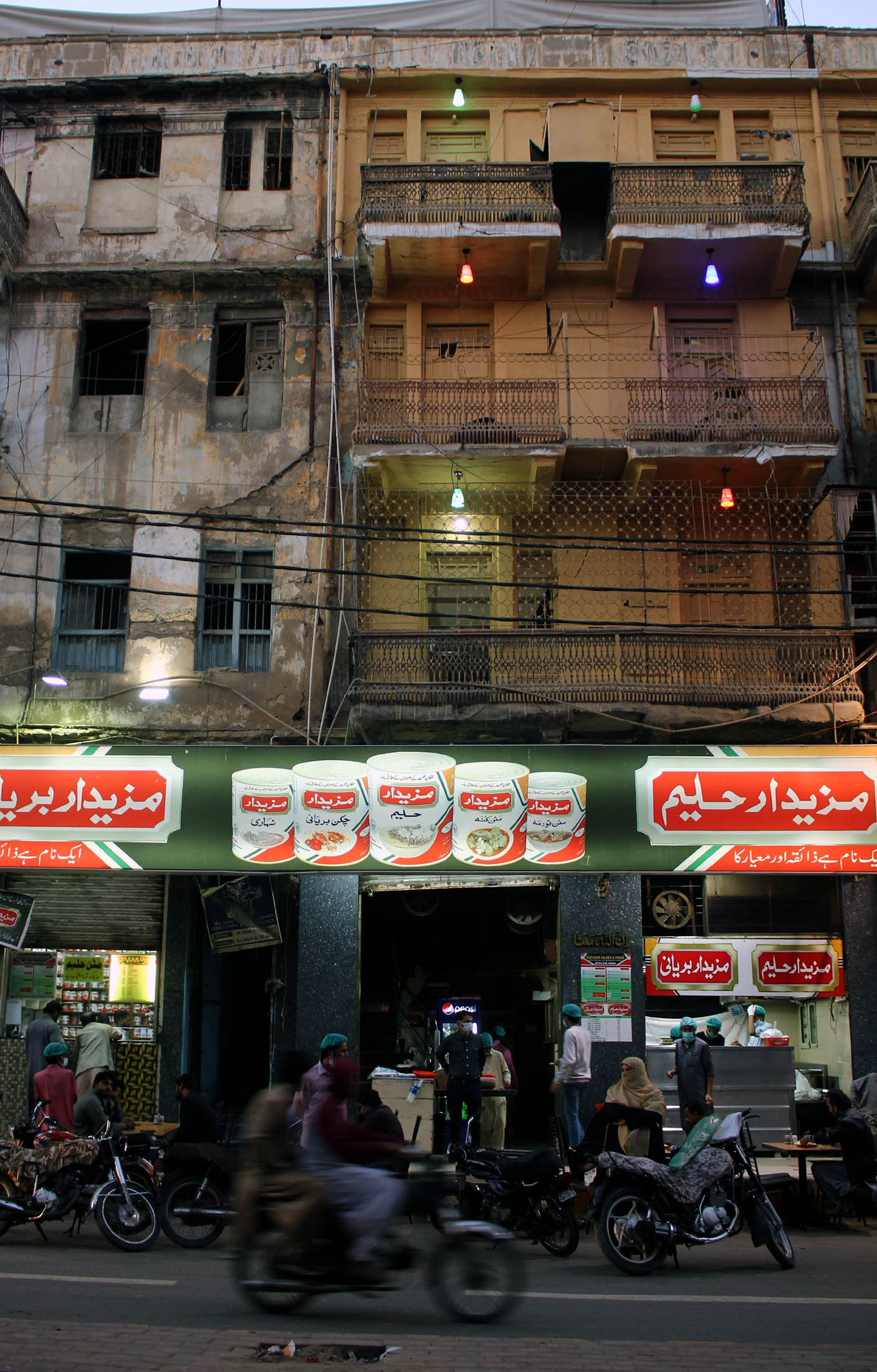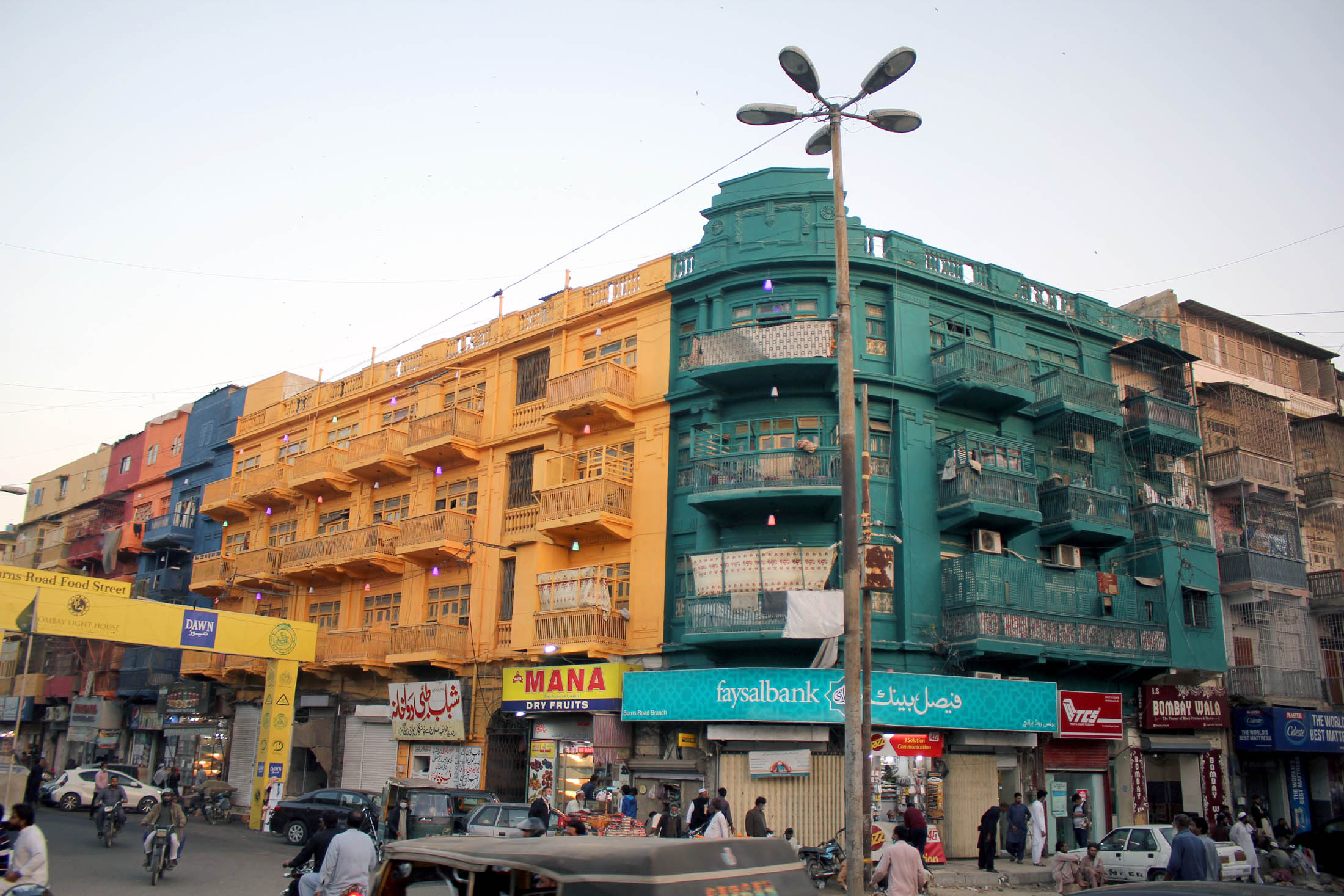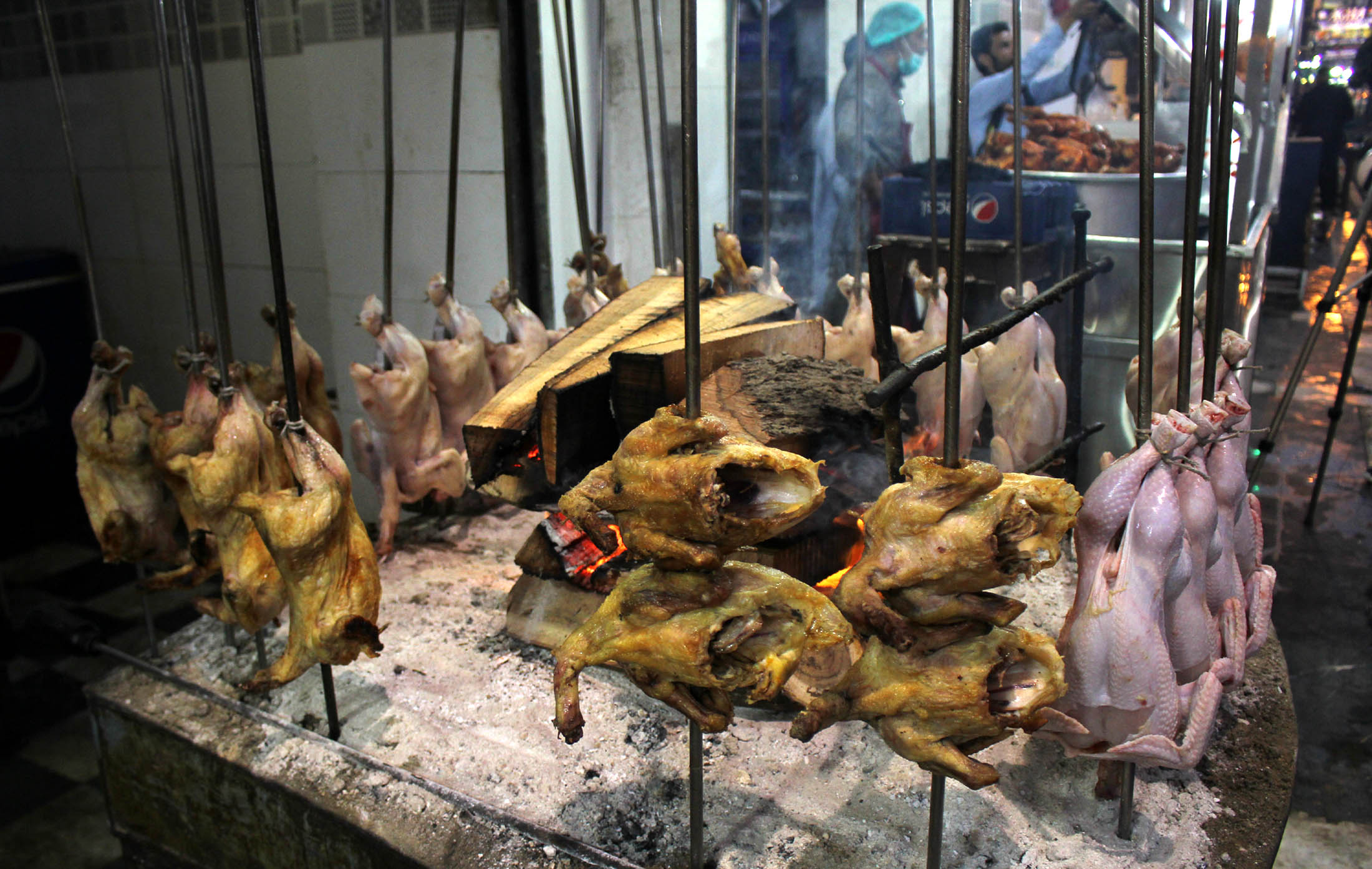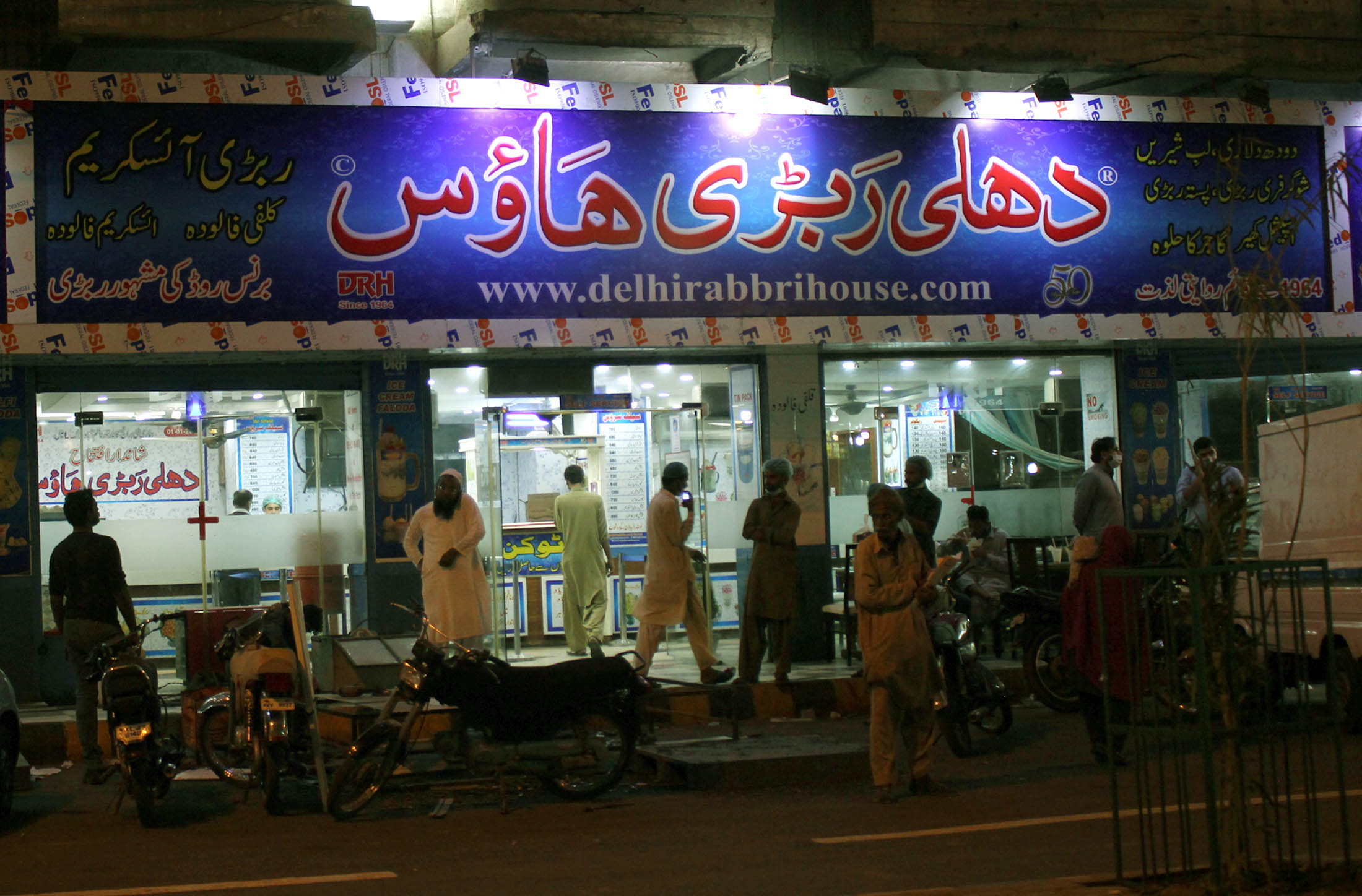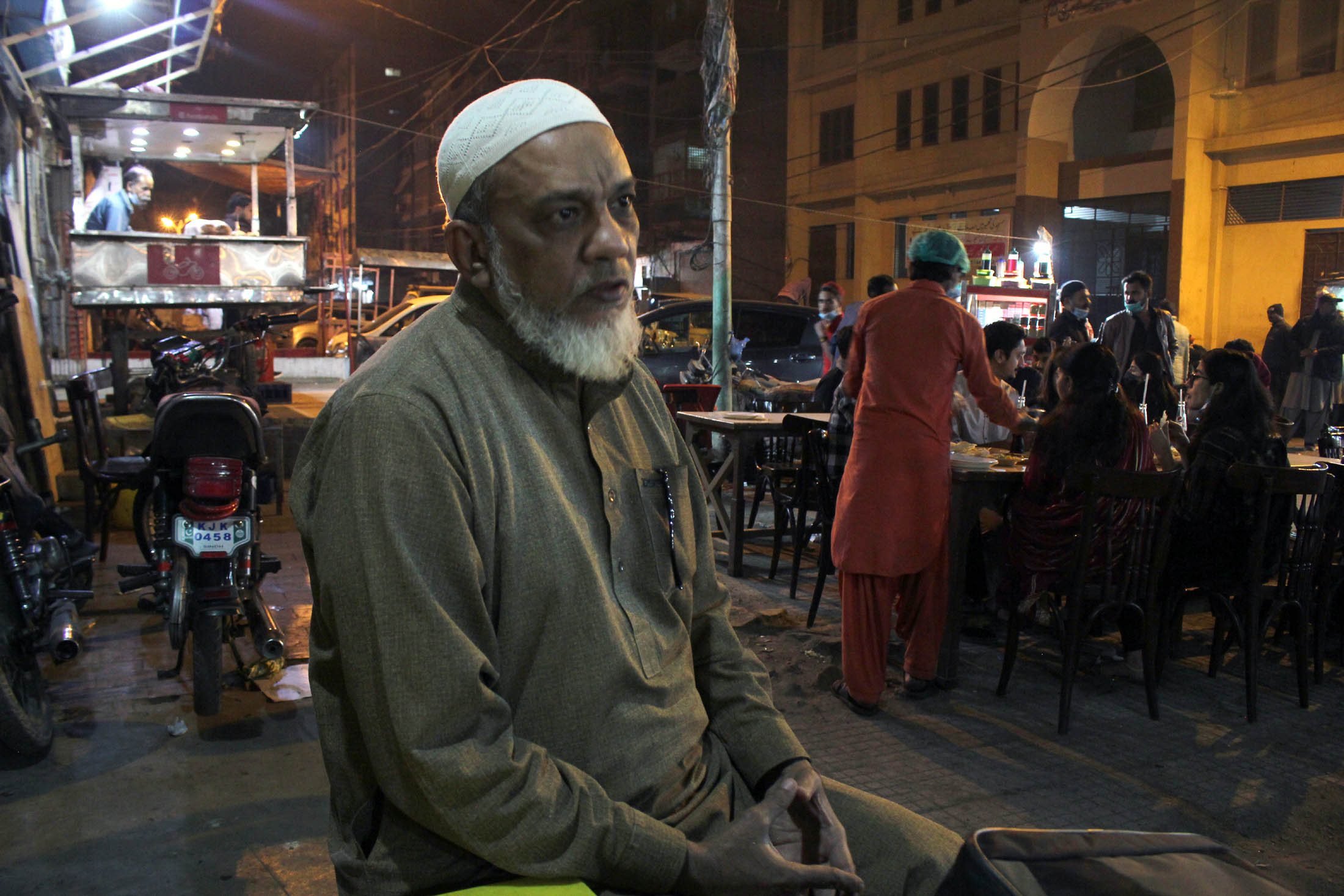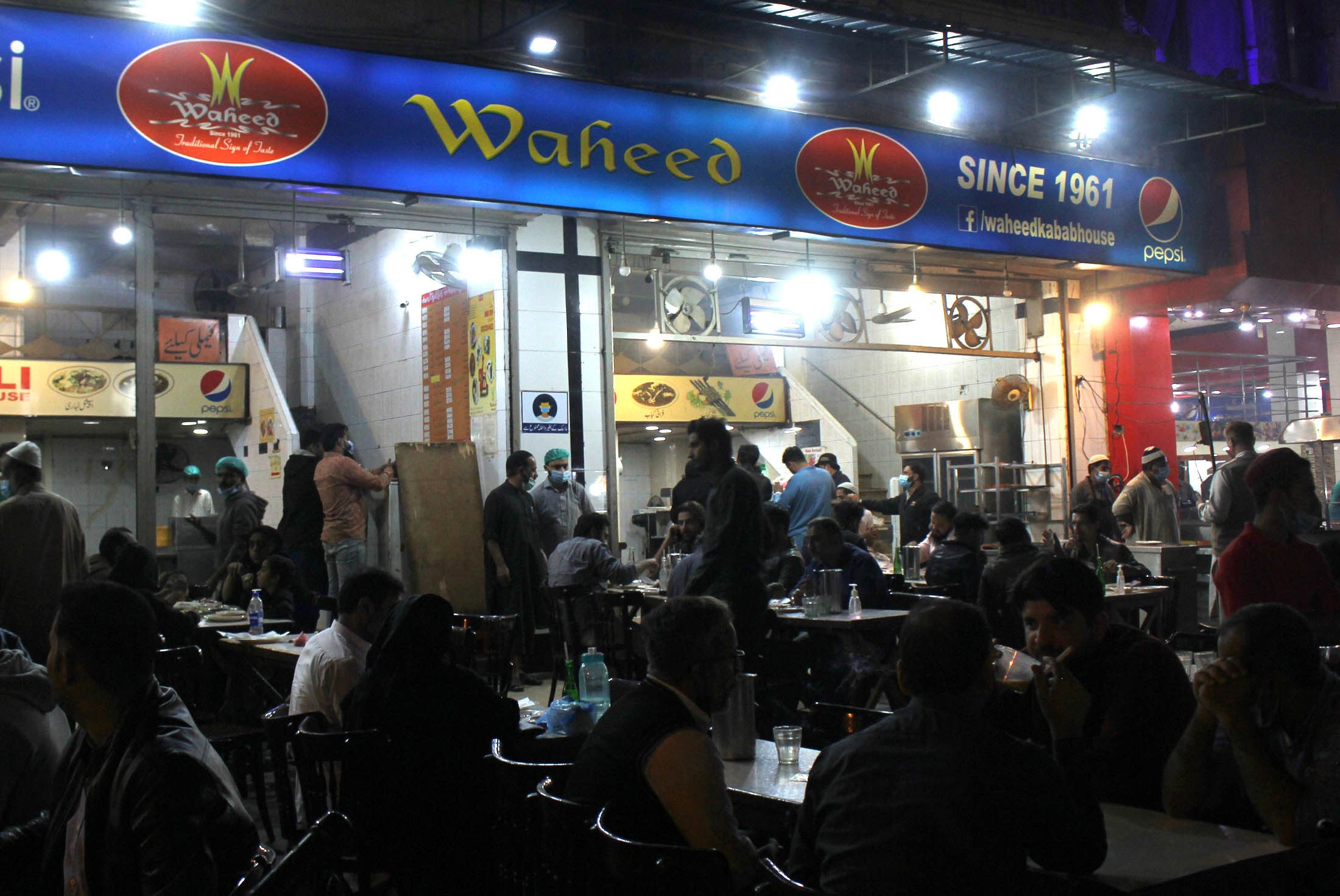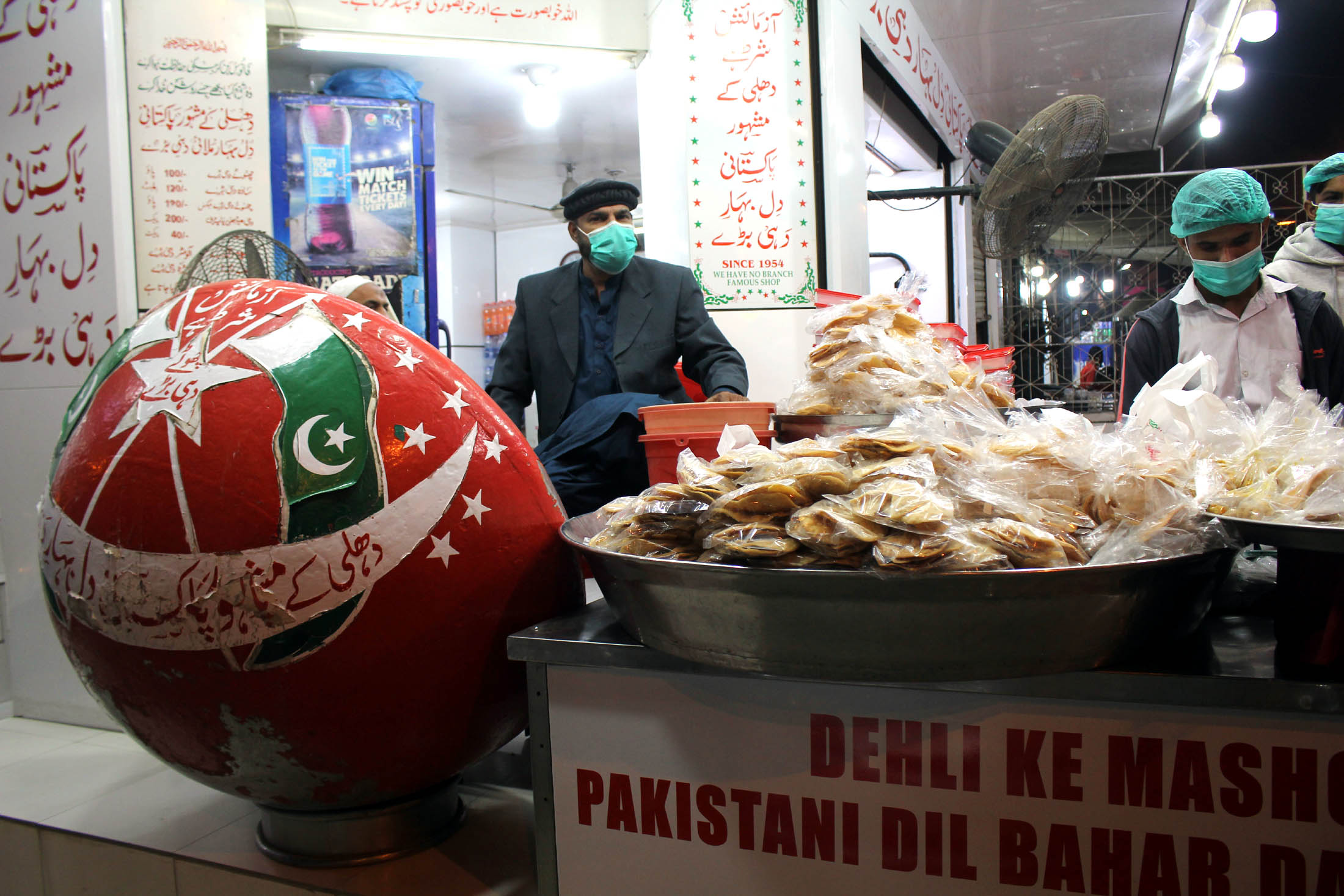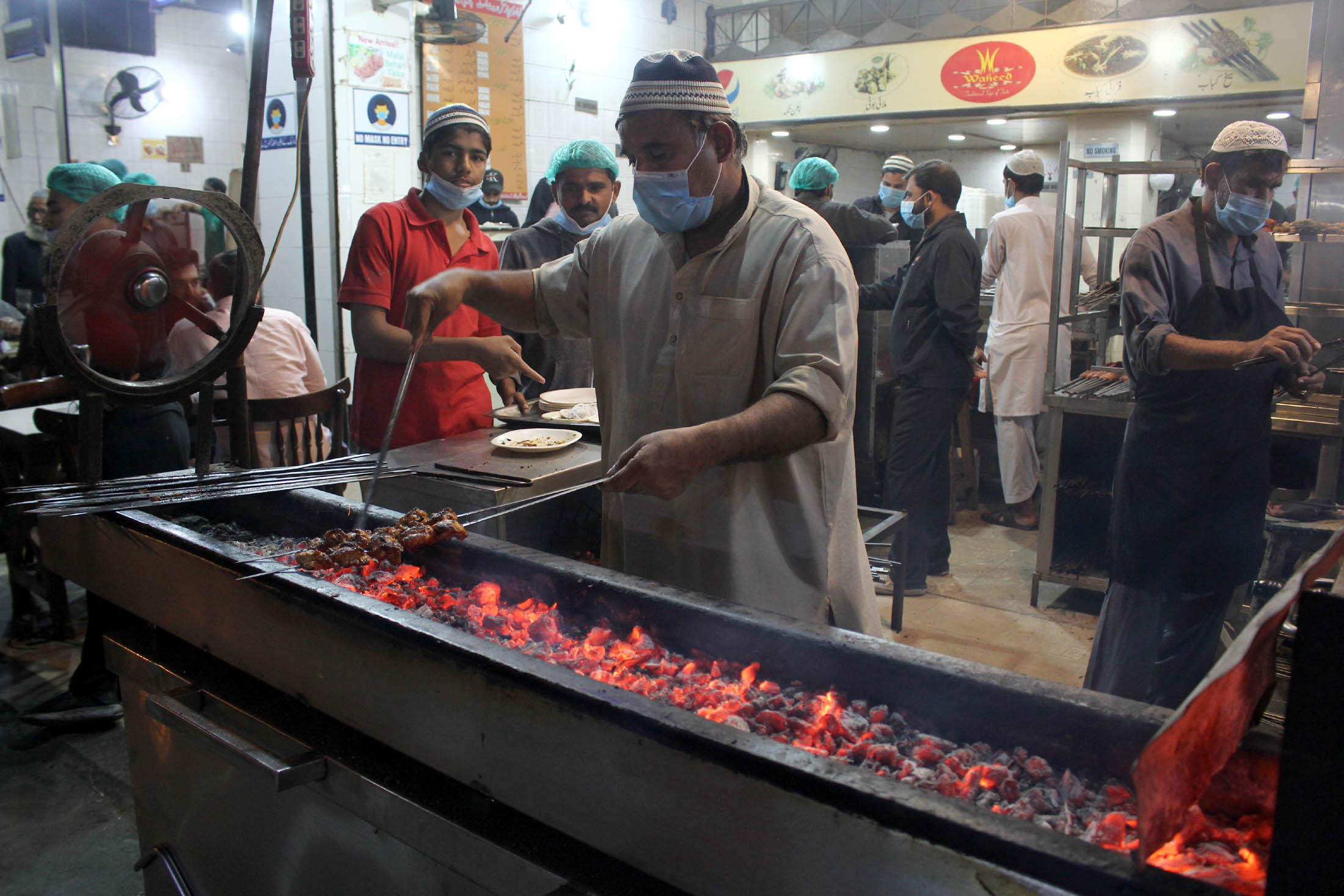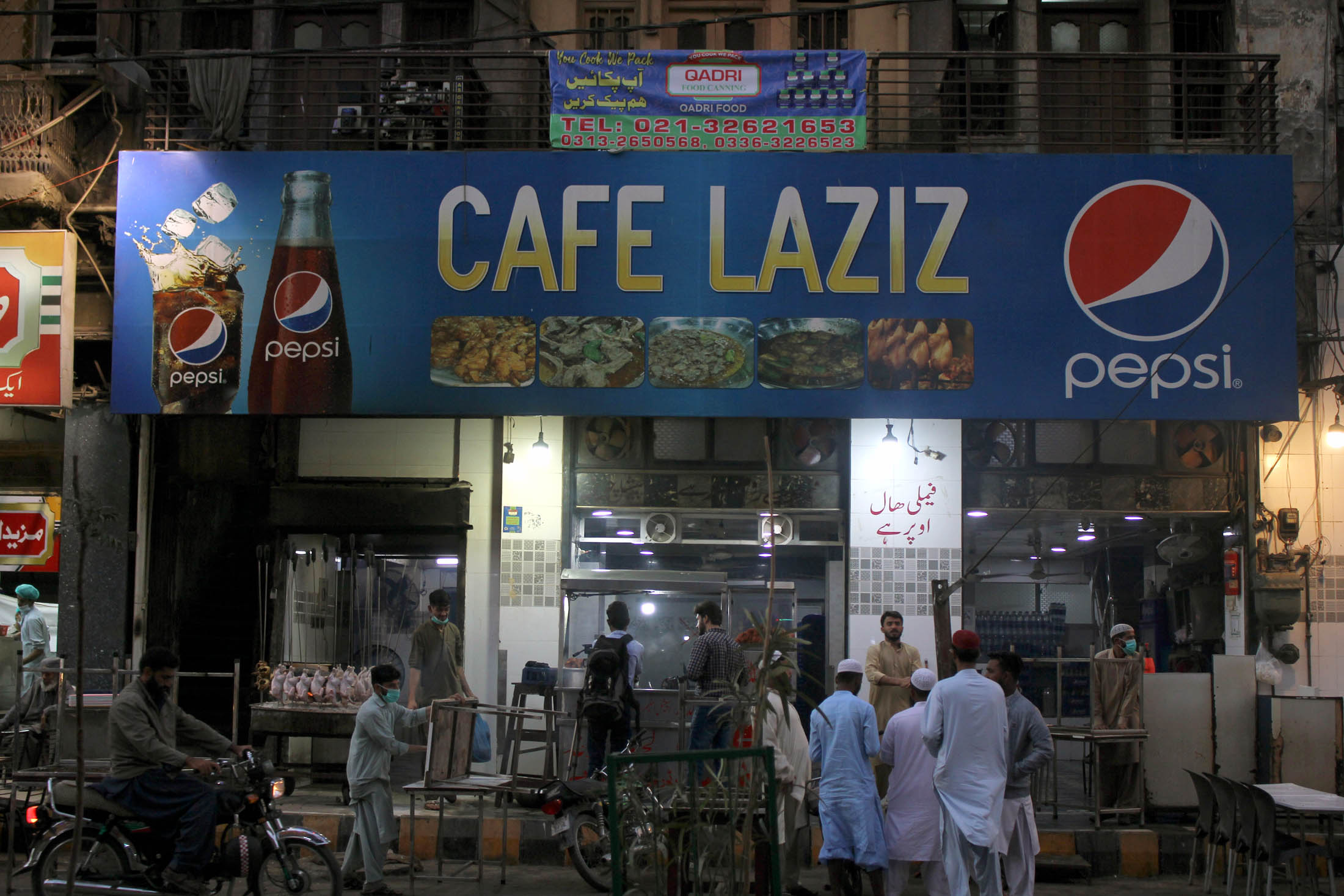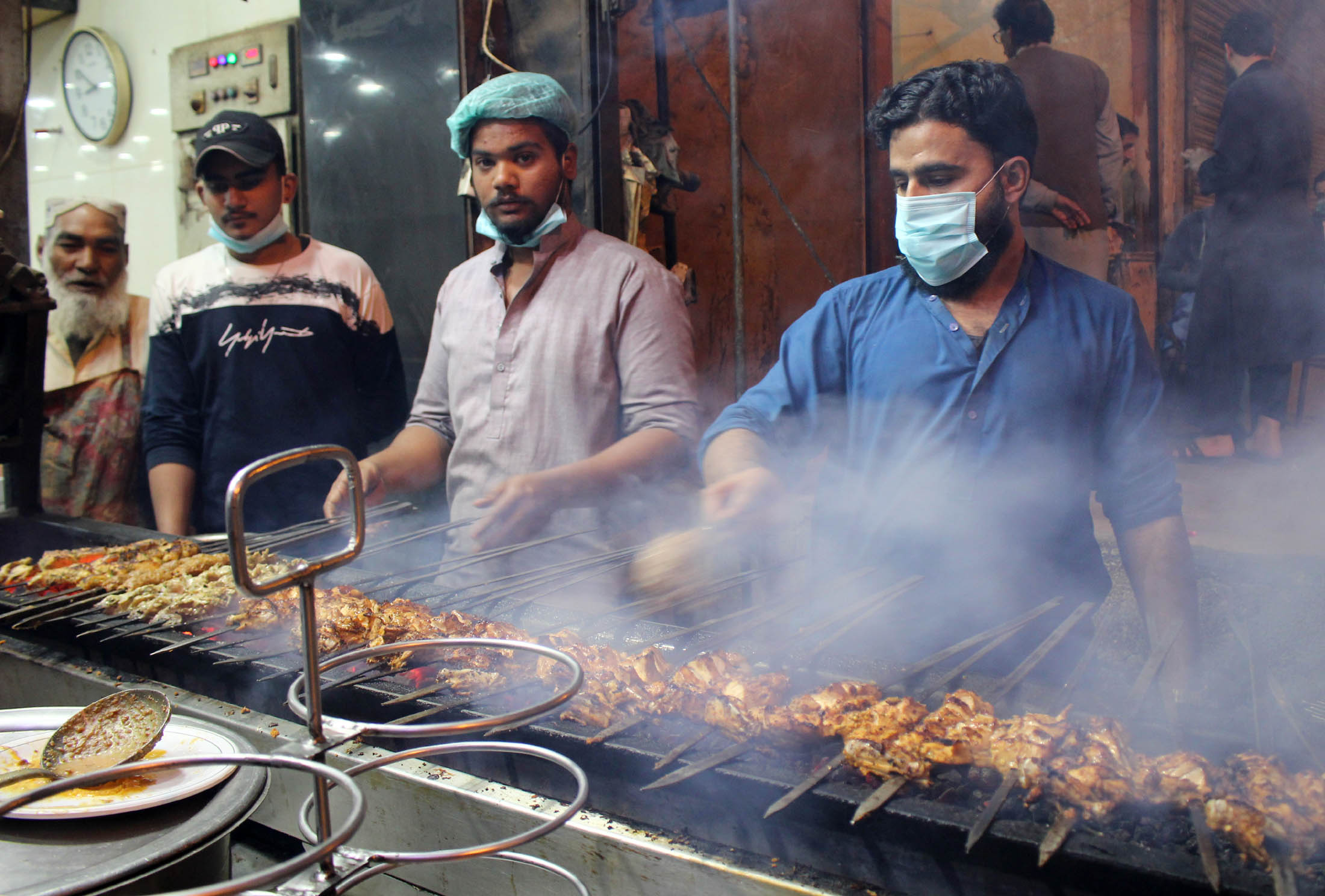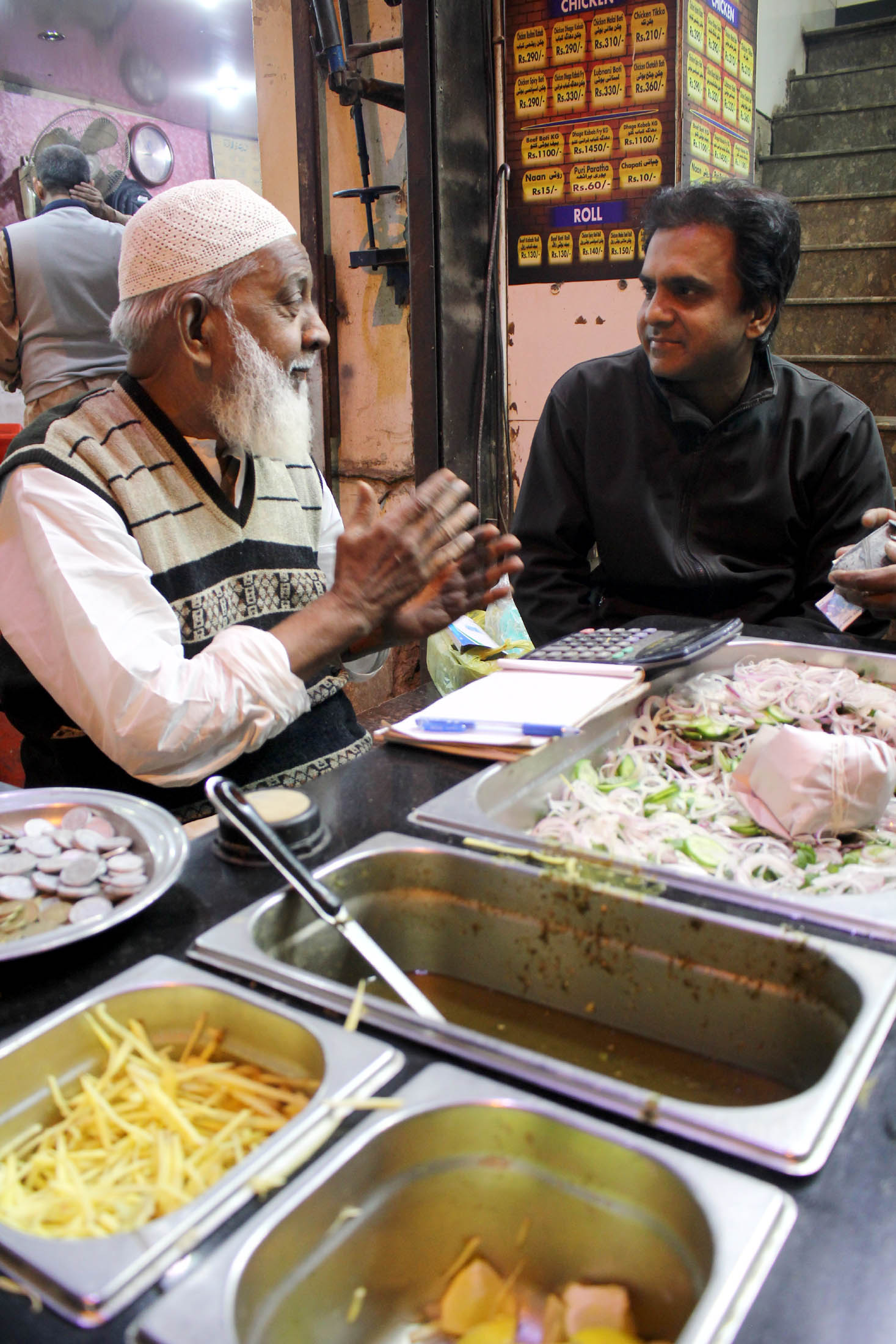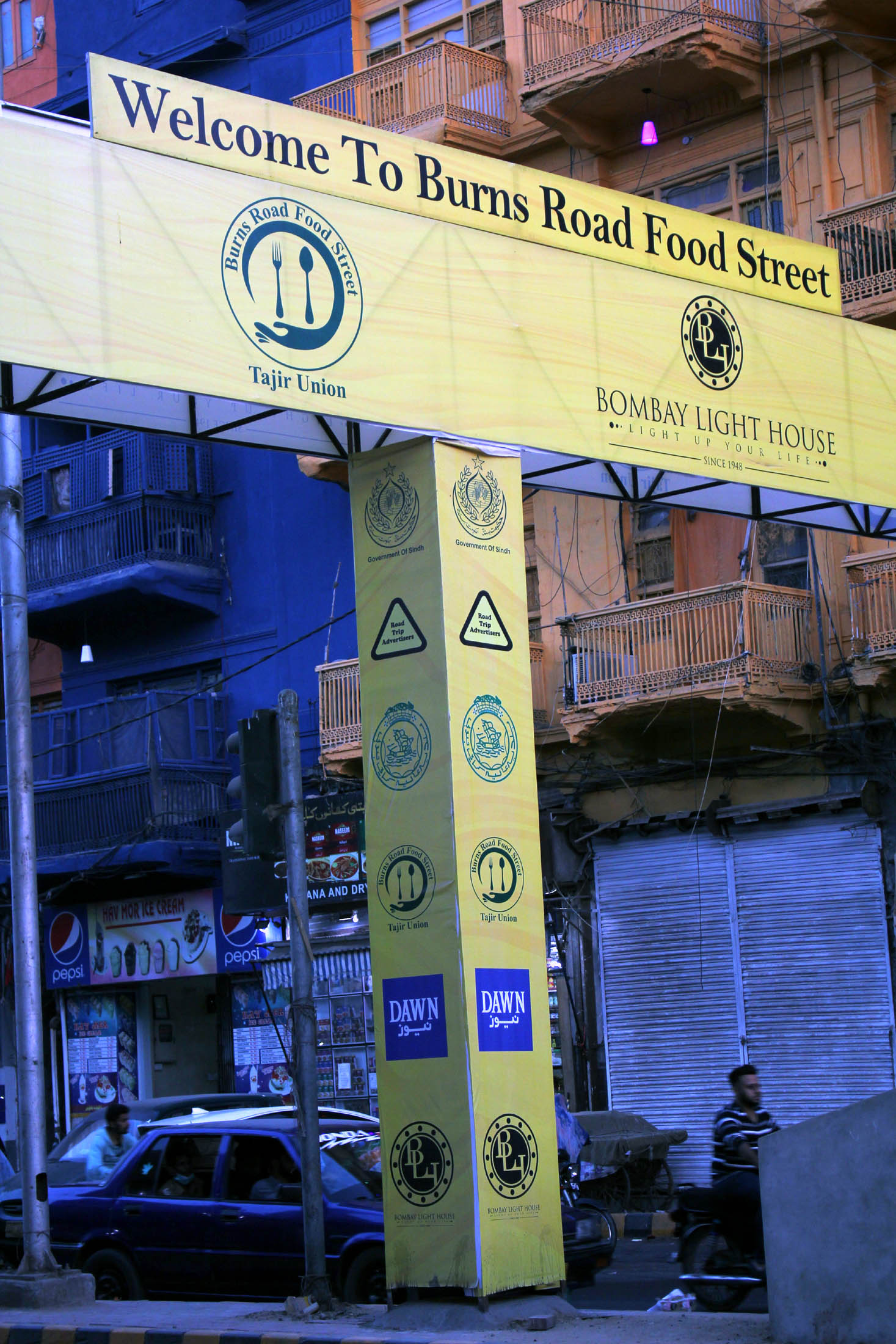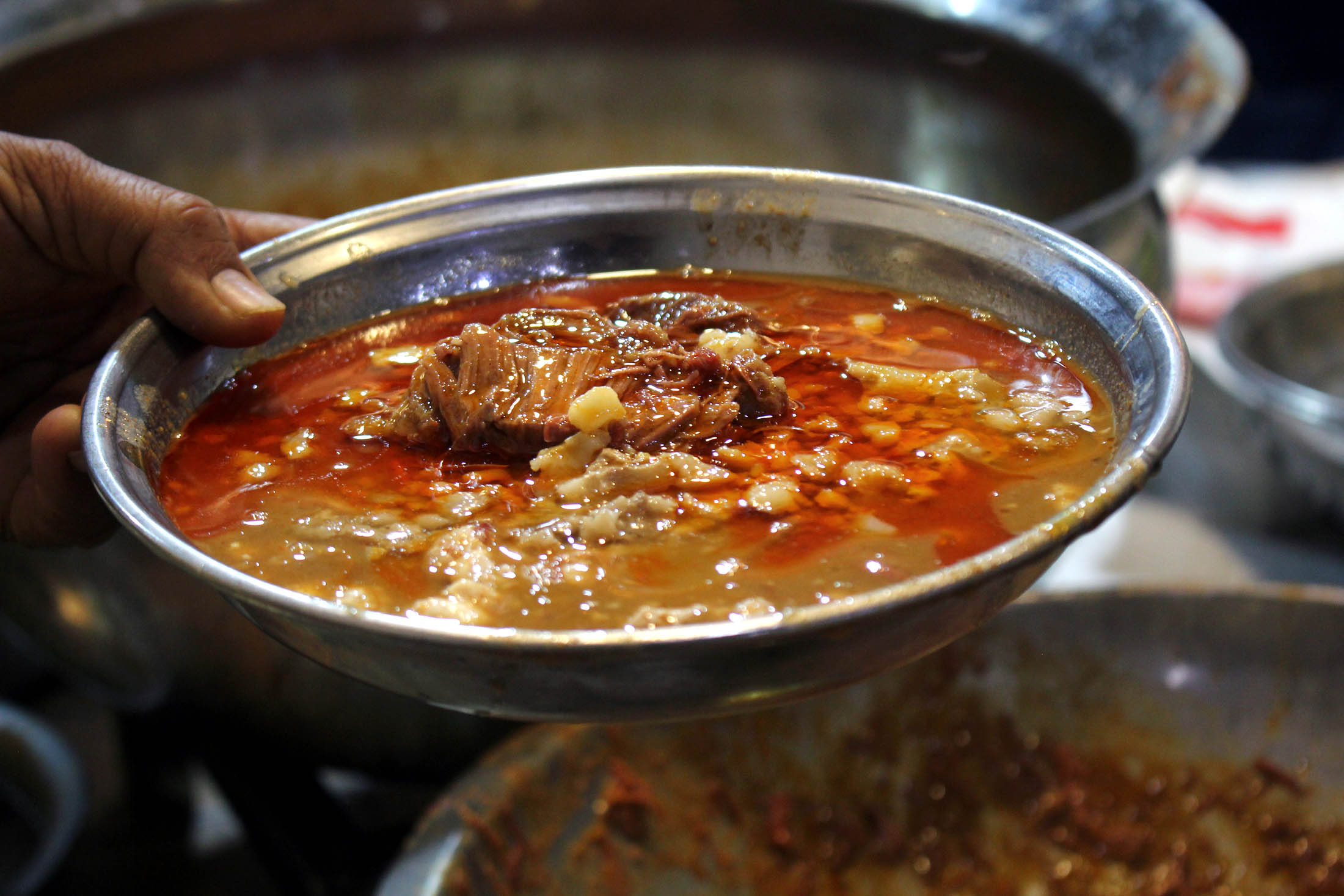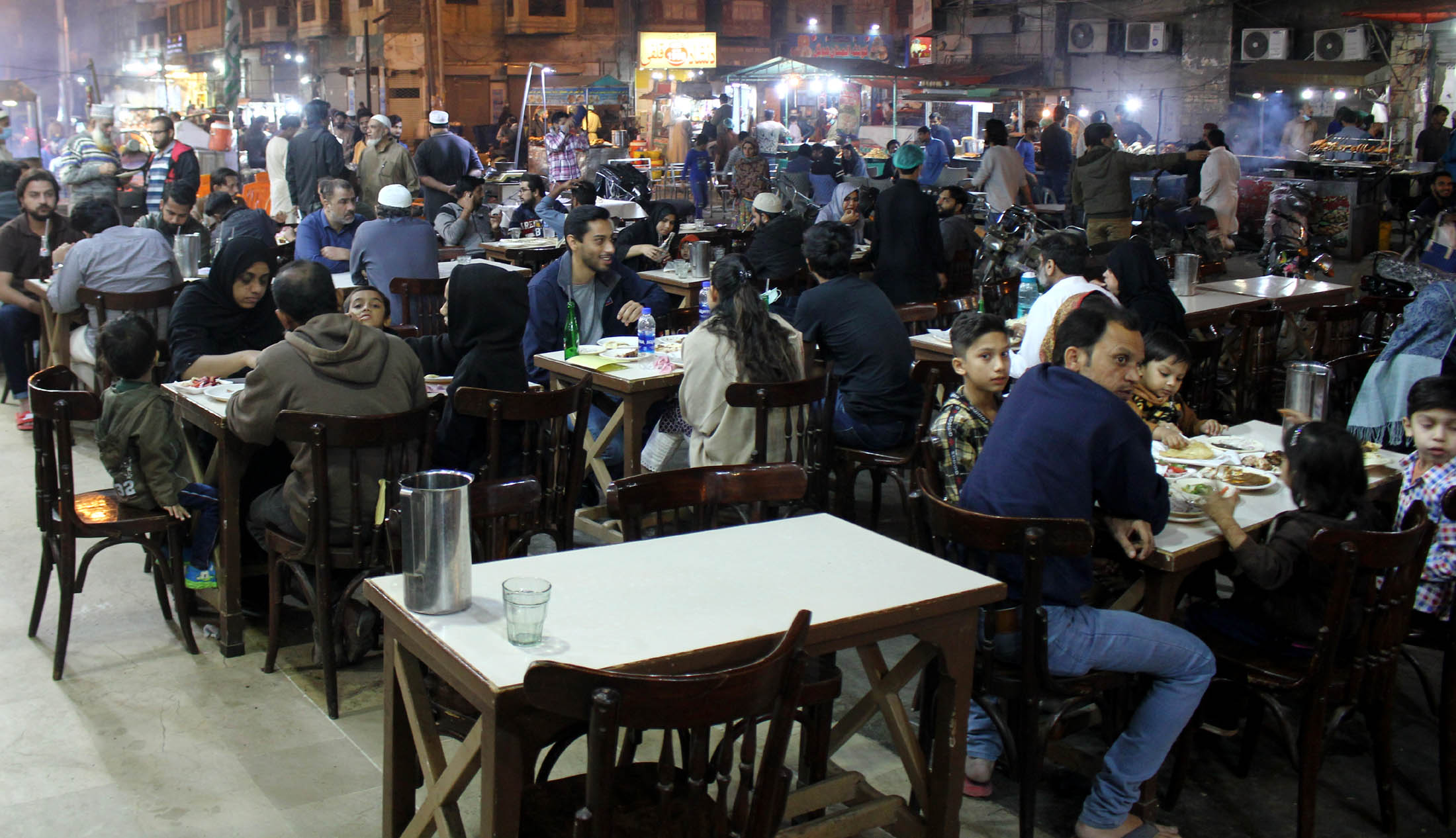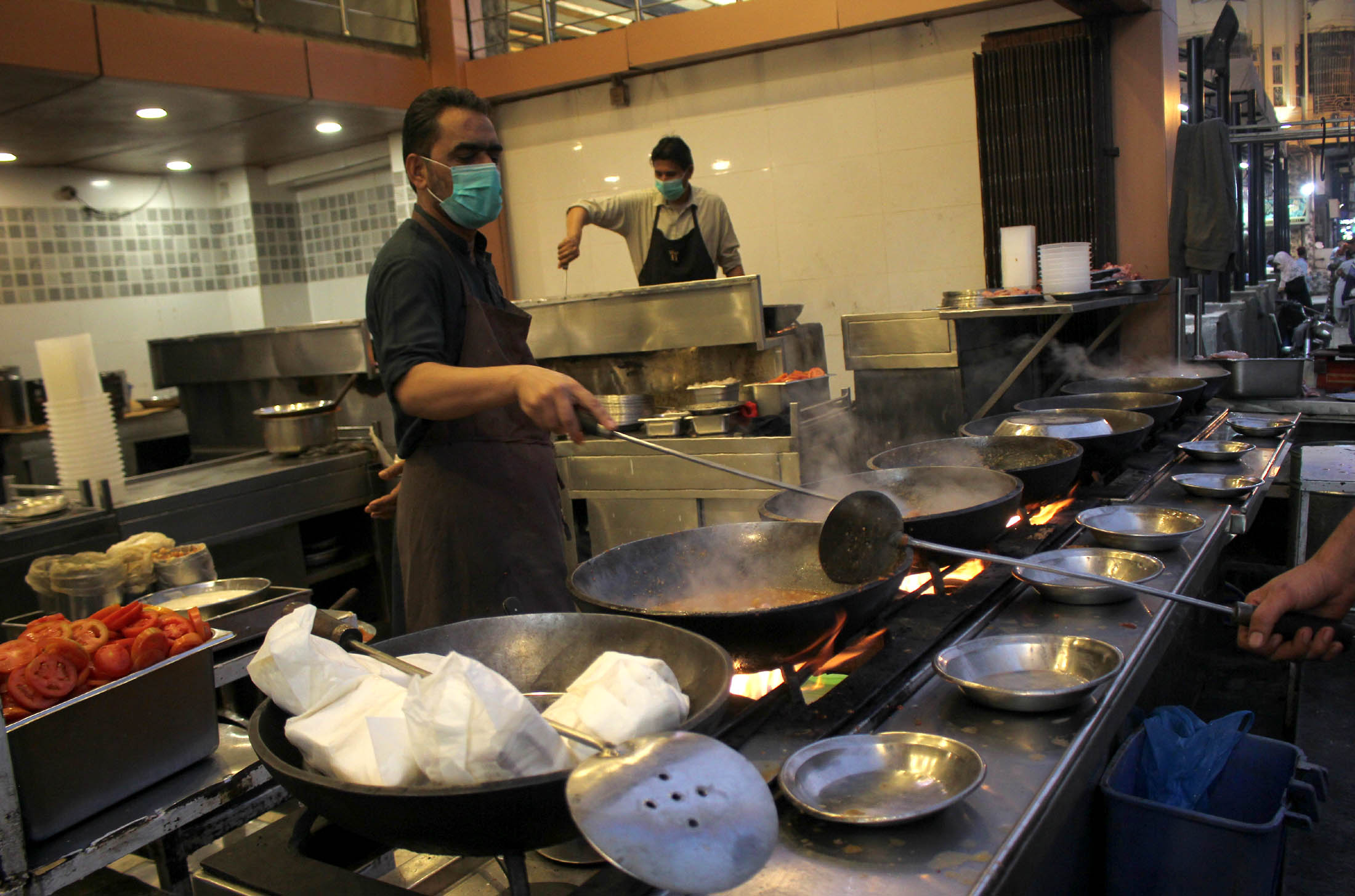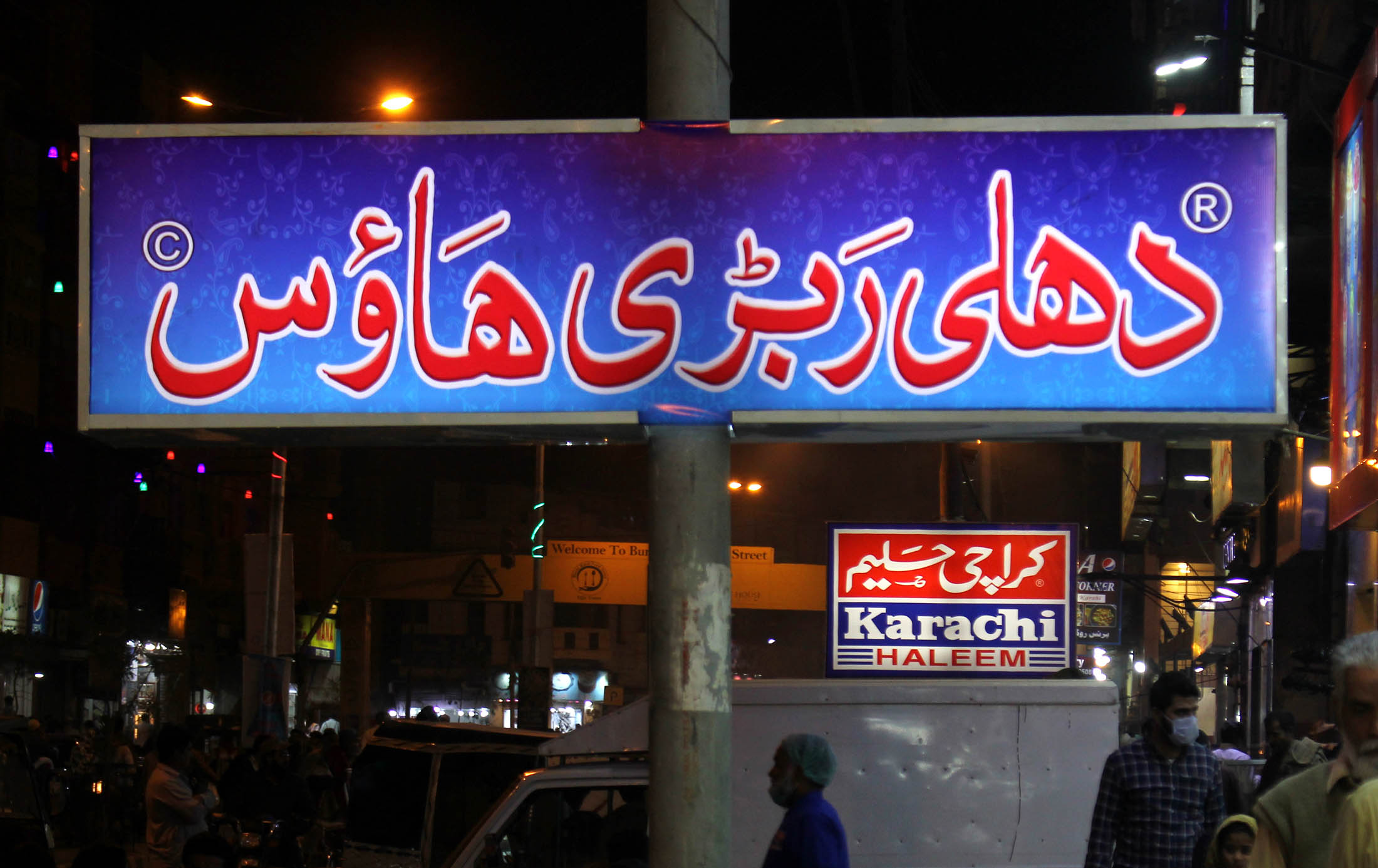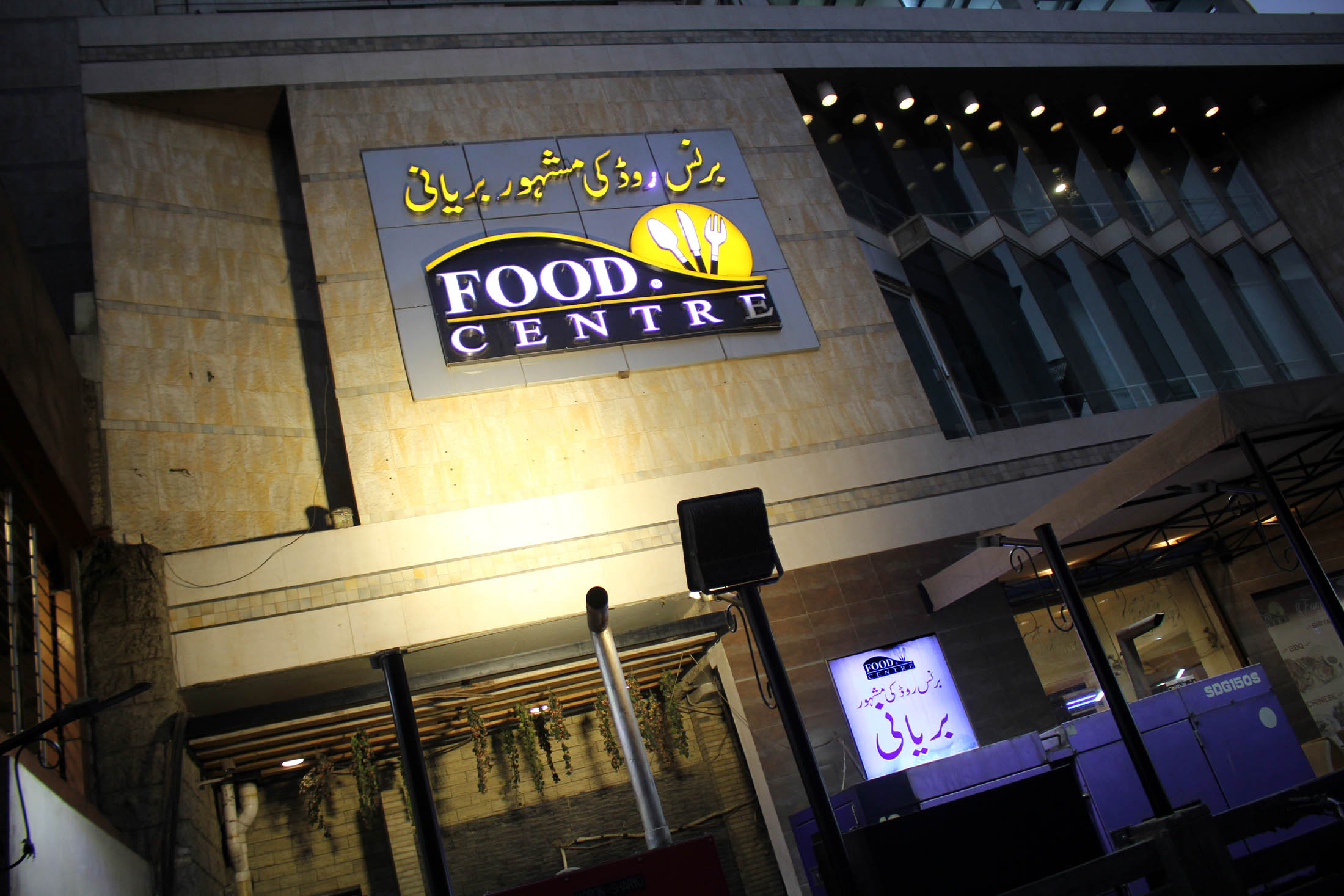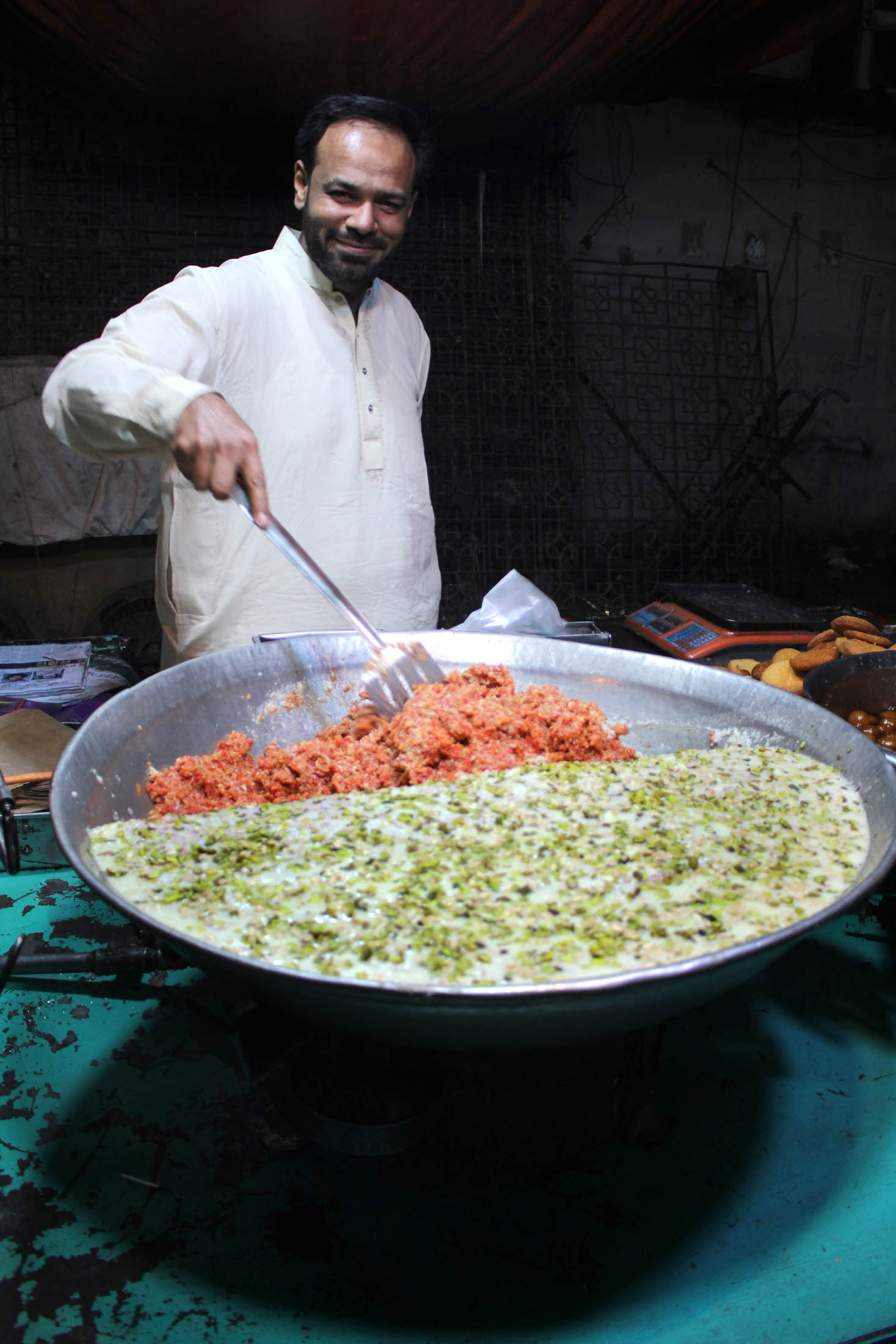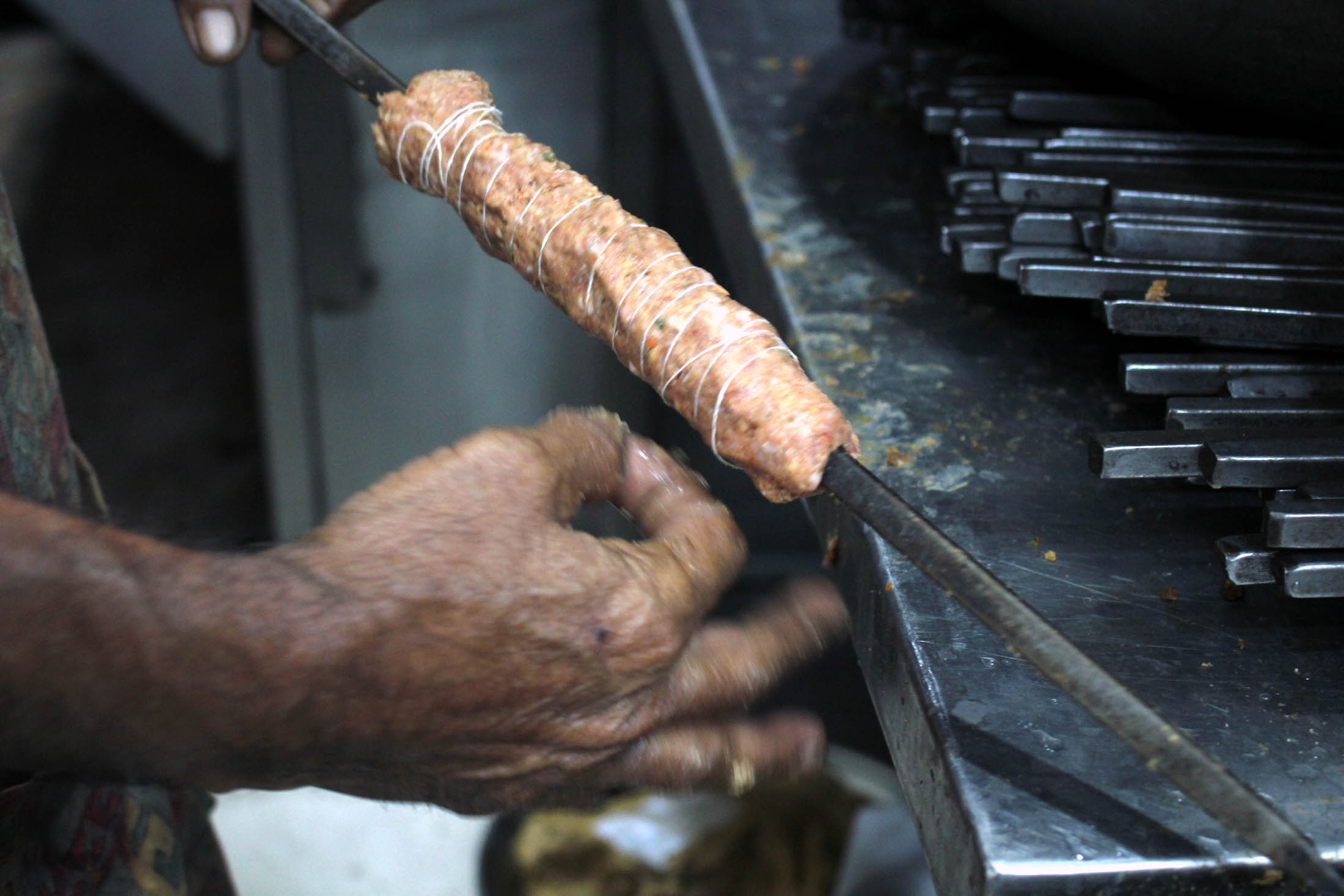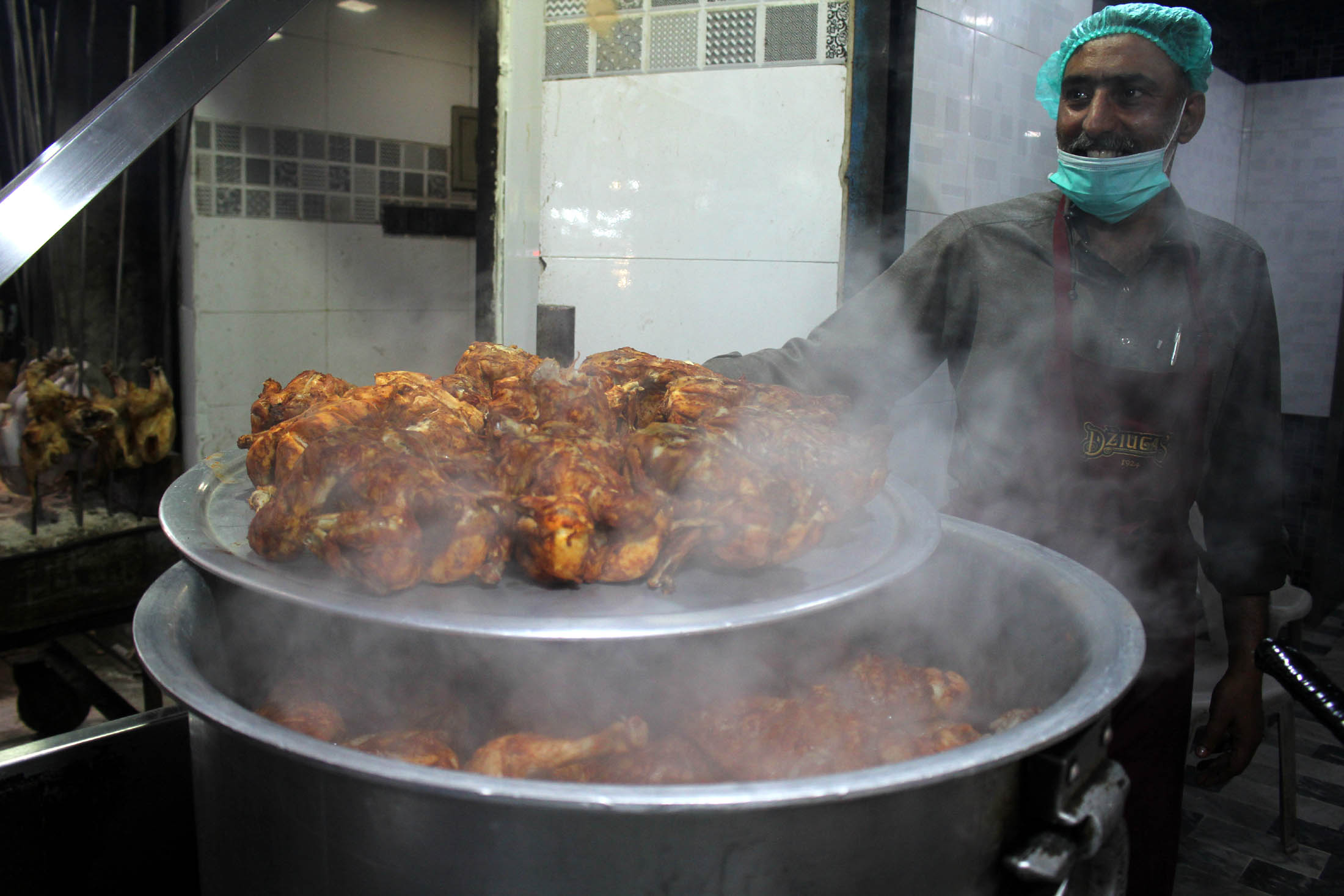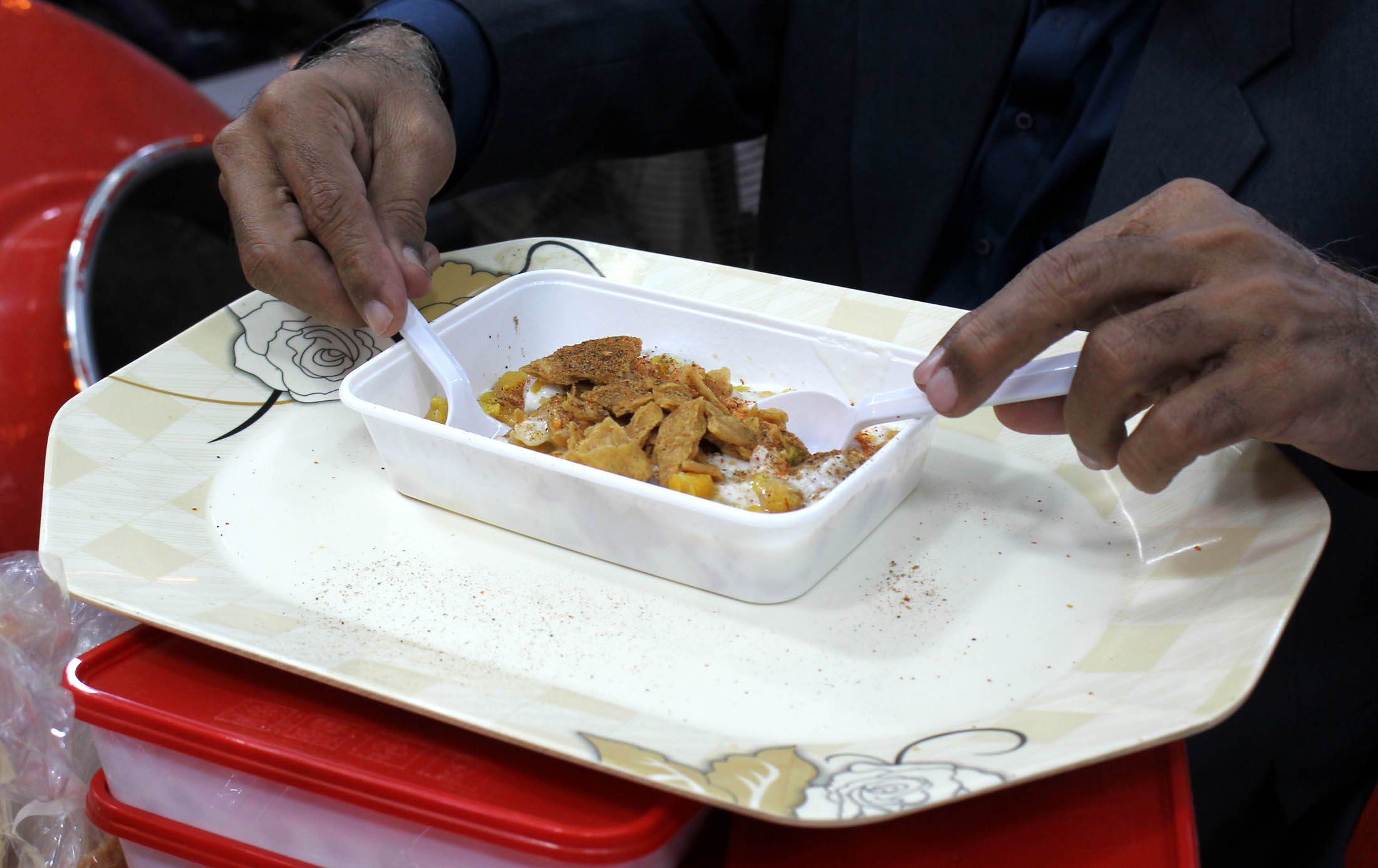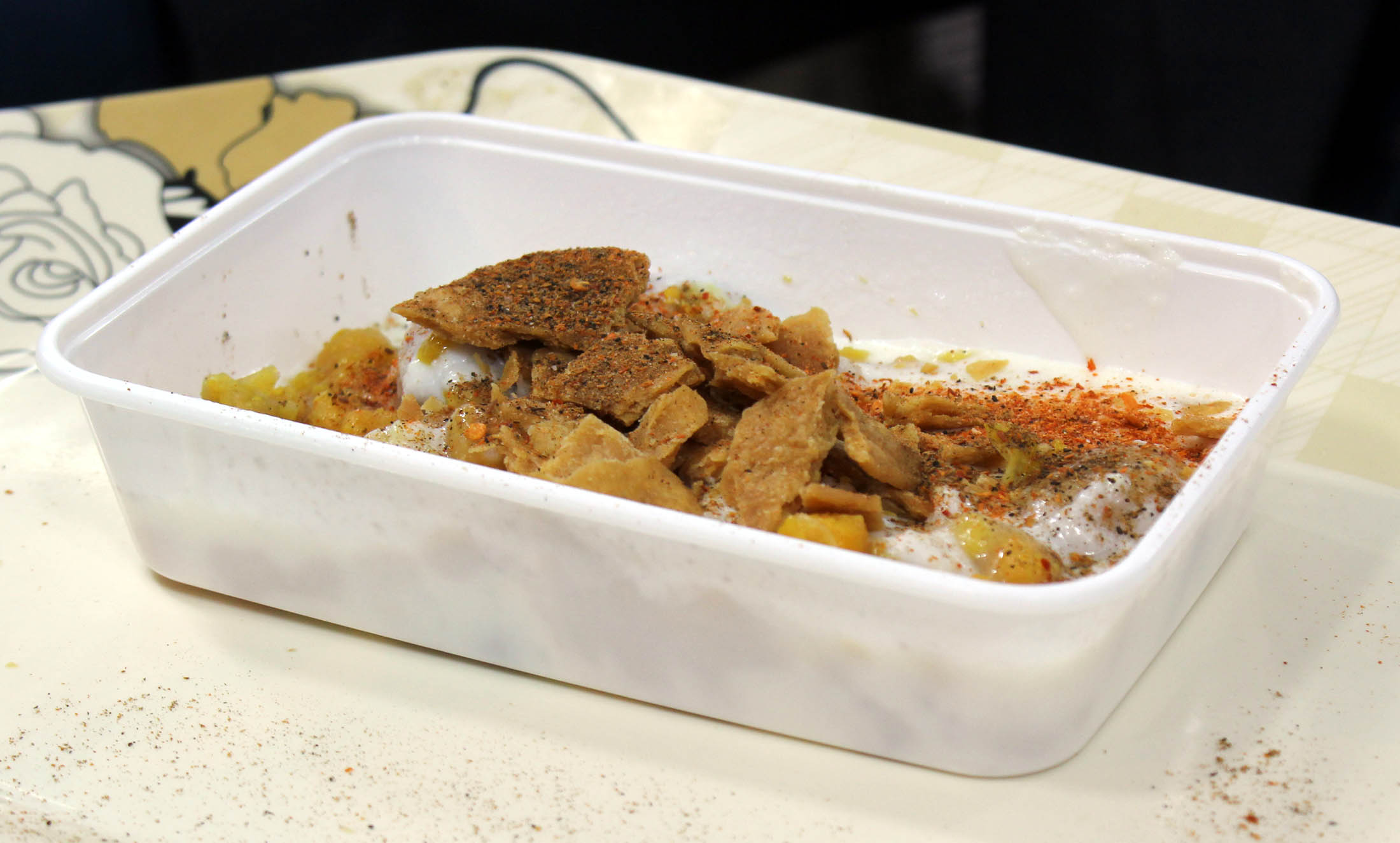 "As Delhians, we have inherent knowledge of the recipes of Indian cuisine," said Muhammad Iqbal, owner of the famous Delhi Nihari House. "We are proud of the fact that outside of Delhi, hardly anyone knows how to cook nihari the authentic way, what is the real recipe of qorma, how the ingredients of Biryani work together, how much time it takes to cook gajar ka halwa right or when precisely the famous dhagay wallay kebab are ready to serve."
A brief history
But who was Dr James Burns? The road takes its name after a British spy-doctor who served the first British Raj in the 19th century in Sindh. Under British rule, Burns Road housed barracks for armed forces personnel and drew in civilians from the Hindu, Sikh and Parsi communities, among others.
After the partition, the Hindu community left their houses unattended and so the Muslim immigrants coming from India were able to take refuge in them. The government, later on, formally allotted these houses to them and they went on to open the food shops that eventually transformed Burns Road into the iconic food street it is today.
The population of the city's oldest neighbourhood now comprises people from different ethnicities including the Punjabi Saudagaran-e-Delhi, Memons, Guddi and Qureshis. While the area later became a Muslim-majority neighborhood of the port city, there are still several Hindu temples and Sikh Gurdwaras, which have been preserved by the government.
According to Karachi-based researcher Akhtar Baloch, the street was renamed Muhammad bin Qasim Road in the aftermath of the partition. "But if you ask around, hardly anyone knows it by any other name than 'Buns Road' and hardly a single Karachiite would be able to guide you here if you refer to it using the name of the Muslim warrior," he said.
The Delhi connection
In old Delhi, there are several localities still especially famous for their eateries. One of them is Basti Nizamuddin. With its narrow streets, small shops and constant throng of customers, one could easily identify the resemblance Karachi's Burns Road as well as Jorya Market and Denso Hall localities share with it.
Those in the culinary business in Delhi are a proud lot, believing no one can cook like them. In India, the flavours they produce and their dialect is recognised for its uniqueness using the term 'Dilli ki chatkhary'. Karachi and its denizens, however, may have already answered their challenge. In fact, even Delhi's famous dialect can be heard at Burns Road, whether you take a taxi or place an order with your waiters.
"Like music, art and literature, we cannot separate flavour. It is shared among the people who live in Indian subcontinent," said Delhi-based journalist Mandira Nayar on Karachi's oldest food street. "We have the Taj Mehal and you have the Lahore fort. Both are an expression of the subcontinent. So are the flavours of Biryani, Haleem, Nihari, Gajar Ka Halwa and Gulab Jamun. They belong to all of us," added Mandira, who is a granddaughter of renowned Indian journalist Kuldip Nayar.
"The people who frequent Delhi's Basti Nizamuddin and Jama Masjid crave Nihari, Biryani and Gajar ka Halwa irrespective of caste and religion. During Eid and other holidays, it is hard to find space in any of its eateries," she told The Express Tribune. "I myself cannot go a week without having Nihari too. So, these flavours belong to all of us in the subcontinent."
Taste unparalleled
Pandemic or not, Burns Road does not seem to have lost its shine. Its famous Waheed Nihari House, for instance, was still packed with customers from all over Karachi looking to satisfy their craving for one of the most beloved versions of the dish.
"I assure you, no one can find nihari that parallels ours in any other part of this city," remarks Muhammad Naseem, whose father set up a makeshift stall selling nihari in the area back in 1961. That same stall, set up when Naseem was just two, has now transformed into a proper restaurant.
"The taste is of their nihari is exceptional, there's no other restaurant that does nihari quite like Waheed's Nihari House," said Asim, a customer. Between mouthfuls, he revealed that he once travelled across the border to try the delicacy. "I believe that the Burns Road offering is just as good, if not better."
On the corner of Waheed Nihari House is an unassuming stall that sells treats such as gulab jaman, samosay, gajjar ka halwa and jalebi. Usman Lal, who is now about 70 years old, began the business many decades ago and passed it onto his two sons, Rizwan Lal and Abdul Rehman Lal. Usman proudly claims that all their recipes for sweets are their own and have been brought over from their forefather's hometown of Delhi.
So great is his expertise from decades of making these sweets, that he can surmise the taste of each dish and decipher exactly what may potentially be wrong with it by simply by laying his eyes on it.
Sitting with him in the middle of the kitchen, as the smells of deep fried oil wafts through, he recalls the earlier days of his shop and says that the spot was once someone's veranda. His family had settled in this building in 1954 when his father had come from India through the Wagah border in a train and eventually expanded and created a section within it for the business.
Another popular haunt on the street is Dehli Dahi Baray, famous, of course, for its dahi baray that the restaurant prepares in a big earthen matka. The owner of the shop, Muhammad Naseem confidently states that if someone's searching for the real taste of Delhi's dessert items, they are likely to find it in his shop. Naseem explains that all Delhi food items have a subtle sweet flavour to them, even the savoury items such as qorma and kebabs. "We use a secret ingredient, a type of sweetener, for our dahi bary, that sets its taste apart from any other sold by other shops," he reveals.
Another famous and well-loved shop on the street is Delhi Rabri. In the early days, some 50 years ago, the shop used to sell its now famed rabri in a makeshift shop under an old tree.
No visit to Burns road to be complete with visit of its famous Fresco Chowk, where the popular Fresco Bakery, resides and though people now flock to the location for its baked offerings, it the Fresco Chowk, was once considered as the bastion of political rallies.
Across from Fresco Bakery, in a narrow lane, next to Babul Islam Masjid is well-known bun kebab wala Muhammad Irfan's cart. The stall, which has been serving customers for 60 years, comprises a small bonfire pit that warms the tawa on which the mouth-watering bun kebabs are prepared. According to him, his grandfather Abdul Khaliq had introduced Karachi's famous 'anday walla burger', which is now a common street food item of the city.
Plea against neglect
Tahir Azad Khan, now 75, migrated to Karachi from Delhi right after the partition happened. According to him he has resided at Burns Road ever since. "That government has repainted these old dilapidated buildings and installed new lights in the area is a good step towards renovation," he said. "This locality is one that is rich in heritage and history – some of these buildings were built in 1930."
He added, however, that Burns Road has far too long been the victim of persistent neglect. "Aside from a new coat of paint, the authorities have not done much," he lamented. "The buildings themselves are in terrible condition and several accidents have occurred in the past because of that."
Tahir said he and other residents have raised the issue with the authorities numerous times. "Our pleas have so far been all in vain."