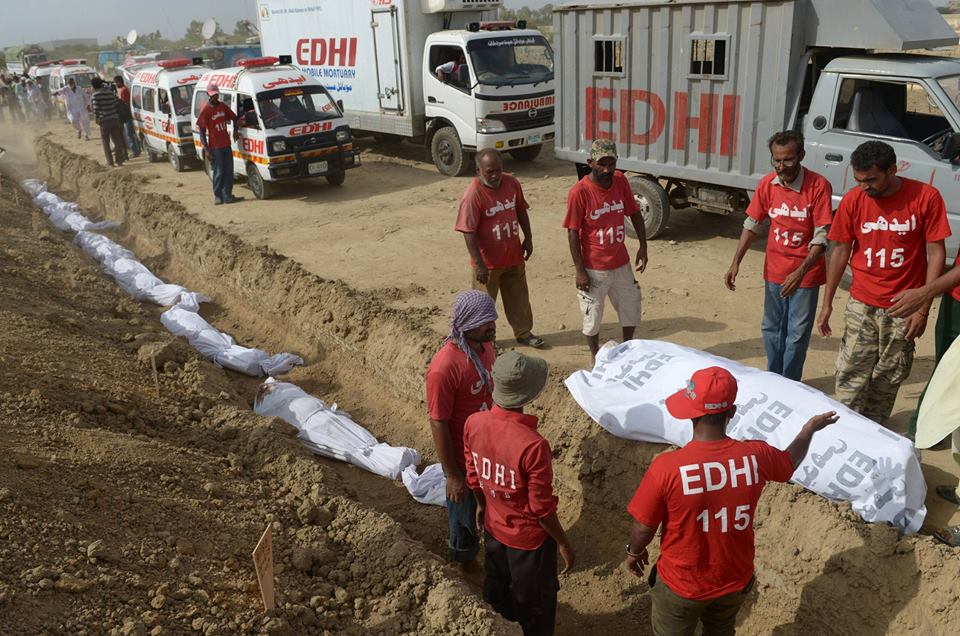 ---
KARACHI: The Sindh Health Department has confirmed that the death toll of the continuing heatwave in Karachi has crossed 1,200.

"We have added the number of deaths at private hospitals from the last two days," disclosed DG Health Hasan Murad Shah on Sunday.

Contrary to earlier reports of health officials, new reports say only 10 people died as a result of the heatwave in the rest of the province as opposed to 80.

Prime Minister Nawaz Sharif will visit the metropolitan city on Monday to discuss how the blistering heatwave caused hundreds of deaths in Sindh.

Read: No mercy: After morgues, city runs out of funeral vans

The DG health told The Express Tribune that all hospitals, including private facilities, had been directed to submit their reports of heatstroke-related patients, regularly.
COMMENTS (3)
Comments are moderated and generally will be posted if they are on-topic and not abusive.
For more information, please see our Comments FAQ