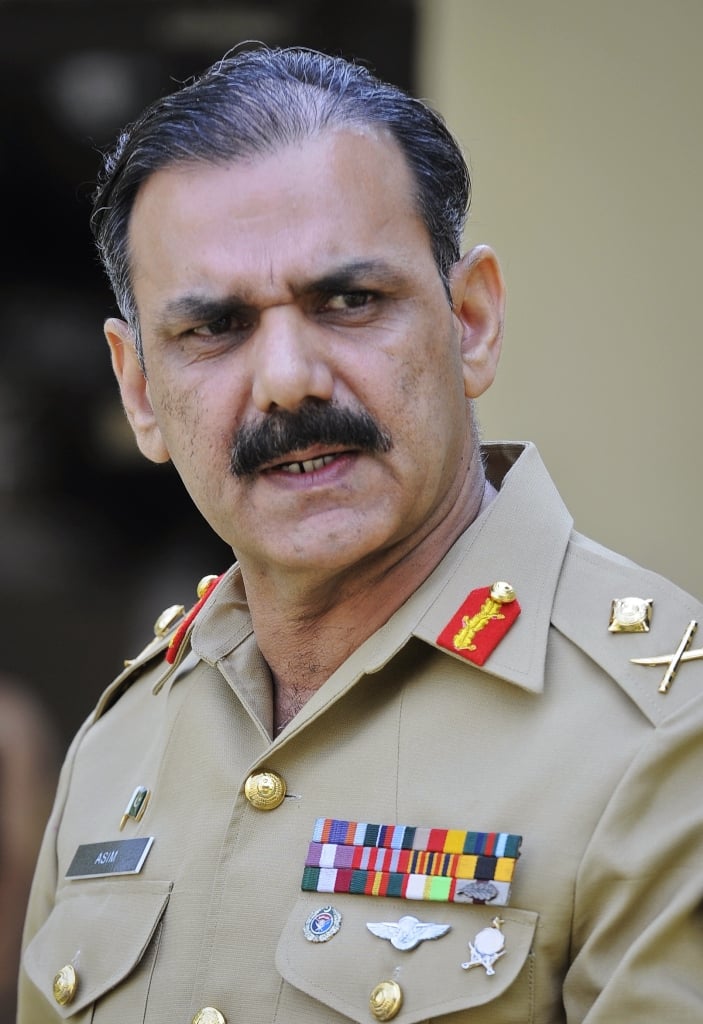 ---
Director General Inter Services Public Relations (ISPR) Major General Asim Bajwa on Friday said Pakistanis and Afghans are brothers, despite a bad patch in the countries' relations, Voice of America reported.

"I think we are restoring our relationship to normalcy and there are [Afghan] cadets who are coming to Pakistan [for military training]," he said.

"You go and meet a common Afghan on the streets [of Afghanistan], he must have been in Pakistan. So, it is like homecoming for all Afghans and we really cherish our visit to Kabul," Bajwa added.

Read: Pervez Musharraf sees role for Taliban in Afghanistan

Top officials from both Afghanistan and Pakistan have been meeting regularly – a move that is unprecedented due to icy relations between the two countries. Previously, Afghanistan and Pakistan had blamed each other for attacks on either side of the border.

However, authorities in Pakistan say there is an improvement in military and intelligence cooperation with Afghanistan – a thought Afghan officials mirror, as they recognised Pakistan's counter-terrorism action which is improving security along the border.

To explain the recent thaw in relations between the two countries, former Pakistani ambassador to Afghanistan Mohammad Sadiq says it is mainly due to the efforts of Afghan President Ashraf Ghani, who is implementing agreements that were made during former Afghan president Hamid Karzai's rule.

Read: Highway interception: Gunmen abduct 30 Hazara men in Afghanistan

"President Karzai was very suspicious of Pakistan and we were very suspicious of President Karzai at the same time. So, there were a lot of agreements but they were never implemented," the former ambassador said.

Crediting Ghani for taking positive actions, Sadiq further explained, "Luckily, Ashraf Ghani was practically present in all those meetings [that took place under Karzai's leadership] as minister first and then as advisor to President Karzai. Now the implementation of those agreements is happening after the unity government, and because of that new venues of cooperation are opening."

Read: Nothing can stop us from ending terrorism if nation stands united: PM

"The complaints are against sections of the government. For example, we have complaints about Afghan intelligence we have complaint about Afghan border police, Pakistan has complaints about their ministry for frontier and tribal affairs, roughly these three [Afghan institutions]. The Afghan government has complaint against Pakistan army and against ISI, so two departments of the government. Our position from the beginning was we have to bring these two together, let them sit together and sort it out and find solutions. That is happening now," he said.

Afghanistan is also on board with the idea of improving relations, so much so that Afghanistan's ambassador to Pakistan, Janan Mosazai, said the "hard but necessary work" has already been initiated by his country.

He further said both countries need to work towards fighting religious extremists on both sides, with the use of the media and Islamic scholars.

Read: Perspective: Musharraf supports role for Taliban in Afghanistan

"If this is a common fight, which we have absolutely no doubt it is, the fight against terrorism and extremism and for peace and security then we must also forge that necessary common narrative to ensure its success. I believe we need to call out those individuals whoever they might be in both countries who are calling for jihad in either of our two countries or who refer to the violence, the terrorism that is occurring in both countries as jihad," said Mosazai.

Further, peace talks between the Taliban and the Afghan government have been raised by the security establishments of both countries working together.
COMMENTS (3)
Comments are moderated and generally will be posted if they are on-topic and not abusive.
For more information, please see our Comments FAQ