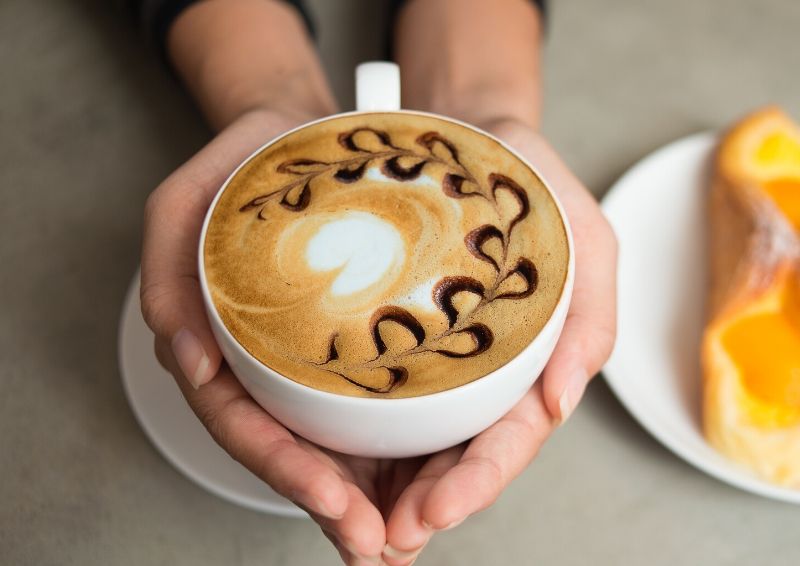 ---
With temperatures slowly mounting and summer well on its way, it's time to think of refreshing drinks to relish during the warm season that's sure to come to Pakistan. It's advisable to stay hydrated in summers. While some people believe that coffee dehydrates the body, its certainly a myth that needs to be debunked. Research reveals that moderate amounts of coffee, in fact, has similar hydrating qualities that water has.
So, next time if anyone tries to school you against it, here are a few perfect reasons to continue indulging in piping hot cups of coffee, even during summers.

Headache fixer
Whether it's a run-of-the-mill tension, scorching heat headaches or migraines, fret not. Sit back and enjoy your favourite cup of joe in the shade!!

According to the National Headache Foundation, caffeine contains properties that narrow the blood vessels and restrict blood flow, which in turn helps relieve the throbbing pain in your noggin. Treating your headache with this scrumptious aromatic beverage indeed is a good idea, what say?

The only thing we love to lose: weight
Looking to shed some extra pounds to fit in that linen dress for summers? Drink coffee! As one of the most effective substances that are associated with burning fat, caffeine is present in every other weight loss supplement. Pairing a cup of aromatic hot coffee with your routine workout is the best way to achieve a healthier, happier you!

Let it glow
Nothing pairs better with off-the-shoulder tops and sundresses than gorgeous, healthy skin. Coffee promotes blood flow, fights free-radicals, and flushes out toxins from the body to unravel glowing, youthful skin. It can aid in cellulite reduction, rids puffiness and dark circles, prevents UV damage, regulates sebum, and leaves skin brighter! Add a cup of creamy hot coffee to that beauty regimen of yours for getting that extra little glowy oomph.

Power nap is the deal
Summers or winters, if you're someone that experiences grogginess or is in need of a quick energy booster, then coffee is your saviour. Yes, you got that right, we are talking about "coffee naps". Researchers state that taking a 20-minute power nap after drinking a cup of your go-to java may actually help you feel even more energised afterwards.

Whether you relish a frothy latte, a hot brew or a double shot of espresso, you have more reasons to enjoy the enhanced taste of the aromatic fizzy drink, now that you know how beneficial each sip actually is! So, why the wait? Opt for a happier lifestyle by grabbing a cup of guilt-free coffee this summers.
COMMENTS
Comments are moderated and generally will be posted if they are on-topic and not abusive.
For more information, please see our Comments FAQ