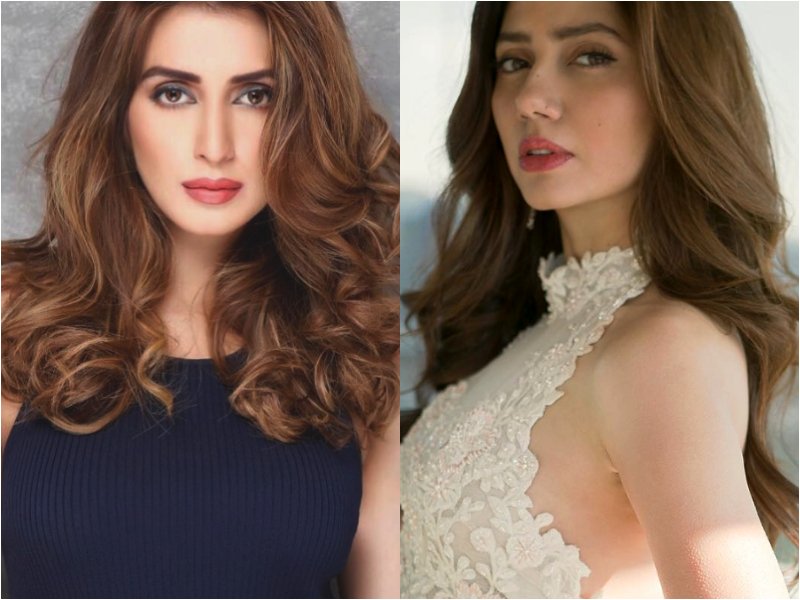 ---
Super model-turned-actor Iman Aly sat down for a no-holds-barred interview in a rare instant recently, and needless to, she did not hold back.

The gorgeous Iman released all her inhibitions and swung at every question with casual humour, giving usual rapid fire rounds a run for their money. She even said Humayun Saeed may as well have been a doodh/dahi bechnay wala (milk seller) with his typically Punjabi looks - yeah, we're not kidding!




At one point, the interviewer asked Iman what she thought some people should've been had they not been who they are right now, and that's where all the fun started!

When asked about the country's favourite superstar at the moment, Mahira Khan, Iman had no second guesses. "She should've stayed a VJ. She was really good at that and I really liked her at that," said Iman, chuckling at her own answer.

Iman also made another revelation - she was offered Raees alongside Shah Rukh Khan before Mahira landed the coveted role. "The people who approached me told me it's a role opposite Shah Rukh, so I asked them to send me the script. I guess they didn't really like that," said Iman.




Of course, you might be wondering, who would reject working with a star as big as SRK? Iman has an answer. "I just want to do films. It's not about who it's with, it just has to be a good role."

When asked about Fawad Khan, Iman said, "He used to make really stupid jokes on set (they were co-stars in their debut film Khuda Kay Liye) so maybe a failed stand-up comedian."




Before answering, Iman also had another thing to say about Fawad's earlier calling. "He used to do a play, Jutt and Bond since way back when I was modelling and he was a 'rock star' too, which he wasn't really good at," she quipped.

That's not all - Iman also threw major shade at Mehwish Hayat for getting cosmetic work done, but all in good humour. "She should have been a cosmetologist's assistant," she said, with a hearty laugh giving away the underlying meaning to her answer.

Needless to say, we wish Iman did a lot more interviews if this is how unapologetic she is!

Have something to add to the story? Share it in the comments below