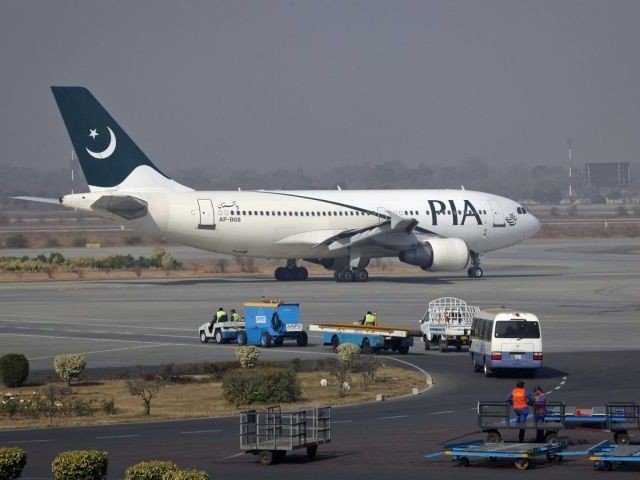 ---
ISLAMABAD: More than 30,000 passengers could not make the 72-hour deadline set by the Kingdom of Saudi Arabia telling its citizens and Iqamah holders to return as part of preventive measures to stop the spread of novel coronavirus.

Sources told Express that more than 30,000 passengers were unable to meet the deadline while 45,000 were flown to the kingdom in around 150 flights operated by international and domestic airlines.

The Pakistan International Airlines (PIA) operated 22 return flights between Pakistan and the kingdom – half of which were special flights. According to PIA Spokesperson the flights landed at Jeddah, Madinah, Riyadh and Damam

The PIA flew 12,000 passengers out of which 6,000 were Iqamah holders.

Iqama-holders rush to PIA offices after Saudi restrictions

The kingdom temporarily suspended travel of citizens and residents and halted flights with several states including Pakistan which also caused passengers to face delay.

Aviation authorities of Pakistan and Saudi Arabia, including national and private airlines management, requested the Saudi officials to allow more time as they were unable to handle the large number of passengers in the given deadline.

Accepting the request, the kingdom has given till March 18 to repatriate Umrah pilgrims from Jeddah and Madinah.

PIA schedule

After the suspension of flights to the kingdom, the national carrier revised its schedule. Here is the revised flight details:

March 15: the PK 398 flight from Karachi to Lahore was canclled.

March 16: PK 755 and PK 756 return flights between Lahore and Riyadh, PK 727 and PK 728 return flights between Islamabad and Riyadh, PK245 and PK 246 return flights between Islamabad and Damam, and PK 242 return flight between Karachi and Damam have been cancelled.

The PIA spokesperson added that the national carrier was running disinfection drive as per international standard after every flight.

CAA orders disinfection of aircraft between flights

Outbreak in Saudi Arabia

Saudi Arabia reported 17 new cases on Saturday bringing its total to 103. Saudi Arabia has already suspended the Umrah pilgrimage and locked down its eastern Qatif region where many infections are located. On Saturday, it also closed popular family entertainment zones located inside many shopping malls.

Health ministry spokesperson Mohammed Abdelali urged the population of 30 million to avoid gathering in public, minimize movements and stay at home as much as possible. "(Such) measures slow the growth of cases so that we can control it, while the countries that take delayed measures experience fast growth which the health systems cannot deal with," he told reporters.