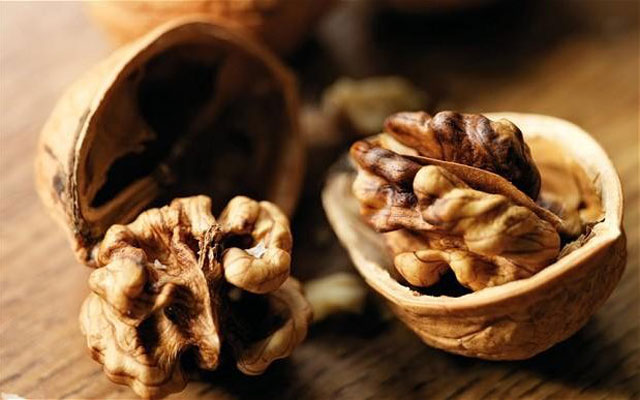 ---
MULTAN: With the cold winds of winter just beginning to set in, the demand for dry fruits, and subsequently its prices, have increased exponentially in the city.

Shopkeepers in various markets of the city have raised the prices in the absence of a proper check and balance by the district administration.

A survey of local markets showed that peanuts were being sold for Rs400 per kilogramme while last year they were sold for between Rs240 and Rs300/kg.

Grams are being sold for between Rs250 and Rs300/kg while last year they were sold for Rs150 and Rs180.  Meanwhile, assorted almonds were being sold for between Rs800 and Rs1,600/ kg; last year they were being sold for between Rs600 and Rs1,400.

In addition, pistachios with and without shells are being sold for Rs2,200/kg and Rs2,600/kg respectively, dried dates for between Rs200 and Rs280/kg, pine nuts for between Rs2,800 and Rs3,400/kg and dried apricots for between Rs800 and Rs1,000/kg.

Fareed, a shopkeeper selling dry fruits, stated that typically dealers store dry fruits which results in a shortage of commodities in the market, causing shopkeepers to hike up the price.

Another shopkeeper, Akbar Shah, stated that because of the high prices the sale of dry fruits has decreased by 45% as compared to the previous year.

He claimed that he purchased the items from open markets at higher prices which is why he was left with a lower profit margin. He maintained that their daily earnings used to be around Rs10,000 and Rs15,000 during the past year.

This has decreased to Rs2,000 and Rs6,000 this year because of dwindling public interest. Muhammad Zeeshan, a local, stated that the exorbitant prices have made it impossible for the common man to purchase dry fruits.

"Shopkeepers and traders have increased rates for their own benefits," he said. He maintained that there was no check and balance by the district administration to control the price hike.

It should also be noted that the rates of items varied from market to market, illustrating the need for enforcing a price control system in the open market.

Published in The Express Tribune, November 19th, 2019.