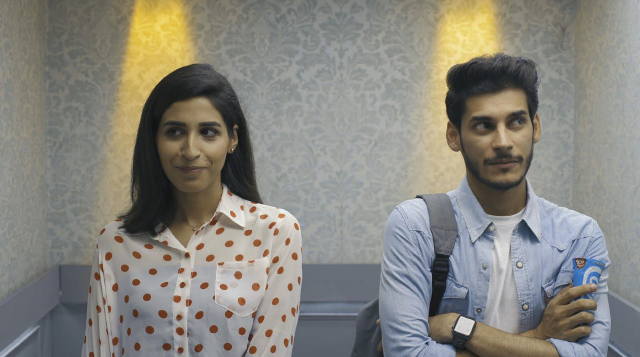 ---
We all have felt butterflies in our stomachs while talking to our crush.
We have also had our hearts filled with loads of excitement and a fear of how the other person might react when we ask them out. Media has complicated the beautiful feeling we call love and has taken away all the fun. However, if you have a crush and your mind is filled with a million thoughts about your next step, we know a cupid that can help make your first step easier and less intimidating.

To dare… is to love, one shouldn't hold back on their feelings. This indeed is Cornetto's mantra, which has a long history of playing cupid and telling stories of romance; fun stories that end up with a simple moment where a couple says it all with a Cornetto. Although it encourages them to express their feelings, but for that, they have to put themselves out there first; to be brave enough, to confidently take a chance and make a move… but how? Just share a Cornetto and let the magic begin because we surely know that true love is built on creamy and crunchy ice-cream.




With their upbeat and playful campaigns, Cornetto always portrays
relationships as fun, spontaneous and adventurous. The product makes it easier to break the ice and connect to your crush because love always has a playful start, a curious connection and a spark at first bite that eventually helps bud feelings of adorable summer love. It encourages connections through honest experiences, where moments are imperfectly perfect, genuine and meaningful, and where love and happiness prevails: a summer love that leaves you coming back for more.




Moving forward, Cornetto has collaborated with Pakistan's
premiere digital content producer Teeli, through its Cornetto Cupidity
Platform. The collaboration has sparked the right love notes with the new web series "Summer Love". Summer Love, one of its kind web series, is the story of young love – lived through light-hearted moments. The quirky, feel-good series features two protagonists. Nida Butt, played by Vardah Aziz, who is low-key OCD, a miss perfectionist, and a complete neat freak and Sami Ansari, played by Hadi bin Arshad, who is too cool for deadlines and responsibilities but knows how to charm the ladies. They both find each other through an internship at a media house.




Over the span of the series, we see the protagonists overcome their initial friction and hesitation of taking the first step, a daunting task for young hopeful romantics. Directed by Muhammad Murtaza Alizai and written by Basit Naqvi, the series is a modern take on young love in the digital age and has a look and feel to it that is distinctly different than what mainstream Pakistani entertainment has to offer. It is highly relevant and relatable for the people young at heart.




The first episode that was released on Friday has got us even more excited for the next upcoming episode. The series has all the right elements of a love story as it portrays thrill of the chase, the insecurities that persist, and the cute moments that follow – a rollercoaster of a journey. Watch the journey unfold as these opposites attract on Teeli's channels every week. The web series consists of six episodes, about eight minutes each and will be releasing subsequently every Friday.




It takes two people to tango and make a love story, but one brave step to start one. So put yourself out there, take a chance, make that first move - share a Cornetto and watch the magic unfold. Are you ready for some Summer Love?