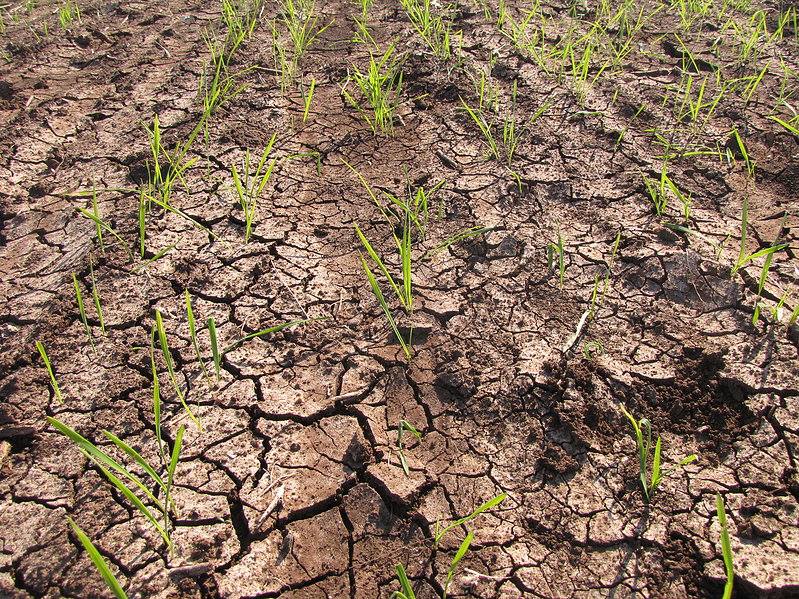 ---
RAHIM YAR KHAN:

Rahim Yar Khan is facing extreme conditions as fertile land is becoming barren due to drought and water scarcity. At least 2,000 cusecs of water from Abbasia Link Canal is being stolen and this is badly hitting the tail-end farming community, Express News has learnt.

In a recent survey, it emerged that most of the agricultural land has developed cracks due to a continuous water shortage. Rahim Yar Khan, which is popularly known as the food basket of Punjab, is facing an alarming water crisis. Less rains and downward water levels in dams, for the past three years, have created difficulties for the farmers. To make matters worse, water theft of around 2,000 cusecs, from the approved 3,500 cusecs from the Abbasia Link Canal, has badly affected locals and the farming community, while fertile land situated on 65,000 acre, in three tehsils, including Sadiqabad and Liaquatpur, has also suffered.

In view of the situation, the farmers lodged protests that resulted in a decline in water theft, while illegal canals are also being shut down. However, water scarcity has already affected crops cultivated in autumn and spring seasons this year.
According to a report issued by the agriculture department, the low level of underground water, less rains and shortage of river water resulted in the accumulation of acidic water on agricultural land. When samples of water and soil were tested, it revealed that only 176 samples out 1,076 turned out to be suitable. Similarly, 1,040 samples are reported unsuitable for use.  Besides, 75% of the water which comes from tube wells also proved unfit for human consumption and agricultural uses.

The results showed that if the situation does not change the fertile land will become dry and barren.

While speaking to Express News, Agriculture Officer Mohammad Atif Ghafoor said that farmers should carry out a survey of the agricultural land before crop cultivation. He said water from tube wells could make the soil acidic. He added the acidic and salty water could damage the crop and fertility of the soil.