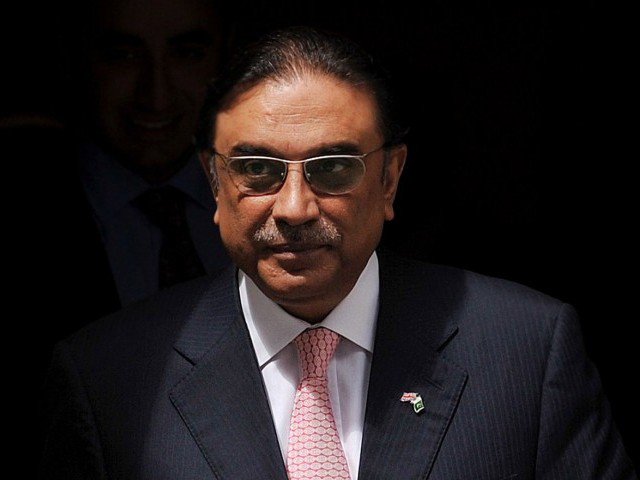 ---
ISLAMABAD: The Joint Investigation Team (JIT) probing Rs35 billion fake accounts scam has sought details of all Sindh government contractors working since 2008.

"Chief Secretary Sindh has been requested to provide details of all contracts awarded to contractors by the departments of Communication and Works (C&W) and Irrigation Department since 2008," reads the JIT's first progress report submitted by JIT head Ehsan Sadiq on Tuesday.

The JIT has also sought details of Zardari Group cases, currently being investigated by the National Accountability Bureau (NAB).

Based on reliable information that cases of some entities and individuals being probed by the JIT are also being dealt by NAB, a list of 34 such entities and individuals has been provided to the NAB requesting to provide information if their matters have been probed into at any stage since 2008 till date, the report further reads.

The copy of 30-page report is available with The Express Tribune.

Top court issues stern warning to Sindh CM

The JIT also noted that National Bank of Pakistan facilitated six business entities of Omni Group in withdrawal of huge amounts from their ten different accounts despite having received notice under section 5 (5) of the FIA Act 1974.

The report further reads that investigation so far transpired that these fake accounts were reportedly opened in various names by Muhammad Arif Khan, an accountant of Omni Group, in connivance with bank officials as confirmed by some of the bank officials in their statements. These accounts are believed to be operated for individuals and businesses associated with Omni Group.

It is also submitted that apart from Omni Group, other major depositors and debtors include Zain Malik, Zardari Group, Arif Habib, Parthenon Ltd, Ghulam Qadir Marri and contractors' builders including Mustafa Memon, government contractors including Sardar Ashraf Baloch and Sher Muhammad Mugheri among others.

"During the investigation, additional hundreds of persons and companies have come to fore as depositors and beneficiaries of these accounts. Role of government contractors (Sardar Ashraf and Sher Muhammad) need to probed in relation to award and execution of government contracts involving public office holders and or provincial public servants," reads the report.

SC forms Panamagate-style JIT to probe fake accounts case

The report also names five individuals including Syed Asad Abbas Zaidi, Rakesh Kumar, Kiran Aman and Noureen Sultan.

The report says that Kiran, operations manager at Summit Bank stated that she signed on the Account Opening Form (AOF) of Tariq Sultan, whereas account holder was not present before her on the insistence and pressure of her branch manager Adeel Rashidi, who later told her that this AOF had been referred by Hussain Lawai, the president of Summit Bank.

She says that she was reluctant to sign the AOF in the absence of the account holder but upon insistence of her superior officer, she signed it. Moreover, she stated that Arif, an employee of Omni Group used to operate this account.

In the wake of initial proceedings, the JIT has realised that the task assigned to it is more complex requiring tedious combing of gigantic amount of data spread across thousands of financial transactions in dozens of fake and suspicious accounts.