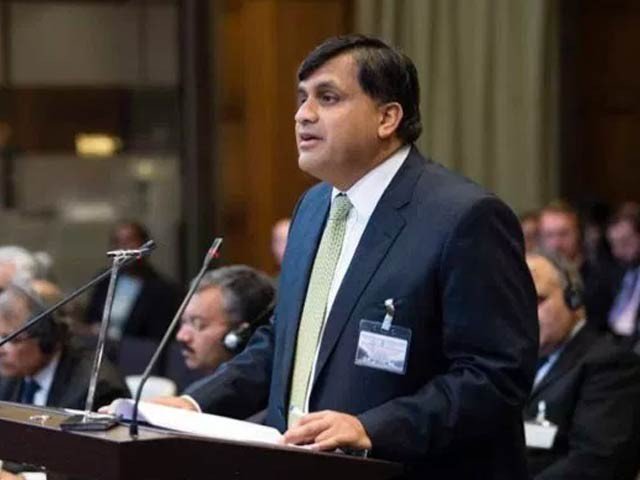 ---
ISLAMABAD: Pakistan on Thursday said it has credible information that Indian secret agency, RAW, has developed a robust network with the Tehreek-e-Taliban Pakistan (TTP), Jamatul Ahrar and other terrorist groups in Afghanistan who "are being used for subversive activities in Pakistan", a Foreign Office spokesperson said on Thursday.

"We have shared evidence with the Afghan side and expect Afghanistan to take action against these terrorist groups. Afghanistan should not allow its territory to be used by India against Pakistan," Dr Muhammad Faisal told reporters here at the weekly news briefing.

He said Pakistan had repeatedly highlighted the fact that the TTP, the JUA, Da'ish and other terrorist groups have established sanctuaries in Afghanistan and were involved in terrorist attacks inside Pakistan.

"The leader of the TTP Swat, Mullah Fazal Ullah, the mastermind and perpetrator of attack on the Army Public School in Peshawar is hiding in Afghanistan," he said while responding to a recent statement by Afghan Chief Executive Dr Abdullah Abdullah, who admitted that the TTP had strong presence in Afghanistan.

When his attention was drawn towards the statement by US military commander in Afghanistan General John Nicholson that resolution support mission was ready to take on the TTP and other groups inimical to Pakistan, Faisal said it was a welcome development.

Afghan Taliban are US and Afghanistan's problem, not ours: Khawaja Asif

"If there is any such offer it would be a welcome development, as we have been asking the Afghan government and the Resolute Support Mission to take action against terrorist sanctuaries hosting groups like the TTP, the JuA on the Afghan soil, who have been engaged in planning and sponsoring terrorist attacks in Pakistan," he added.

He, however, said Pakistan was not yet officially communicated about the US general's offer.

He also confirmed that US Secretary of Defence James Mattis was expected in the next few weeks and the diplomatic channels were working on mutually convenient dates for this visit.

To a question, the spokesperson said the conditionality with regard to the Haqqani Network in the passage of the National Defence Authorisation Bill recently passed by Congress for 2018 was not new which includes the provisions for reimbursement of $700 million to Pakistan under the Coalition Support Fund (CSF).

"Efforts to stretch this conditionality by adding other organisations do not succeed," Faisal said, referring to the decision of the Pentagon to not include Lashkar-e-Taiba as one of the conditions for reimbursements.

Pakistan, China agree to up efforts for peace in Afghanistan

He said Pakistan and the US were engaged in discussing all issues of mutual interest -- including advancing peace and stability in the region.

"More than 43% of Afghan territory is ungoverned, which created space for sanctuaries and safe havens for terrorist outfits," he said while debunking the assertion that the Haqqani Network had any safe havens in Pakistan.

The spokesperson confirmed that the Swiss government prohibited Baloch separatist Mehran Marri from entering its territory.

"We continue to impress upon friendly countries to deny space to all those who directly or indirectly threaten sovereignty and territorial integrity of Pakistan," he said.

"We are determined to redouble our efforts in this regard. Switzerland has realised that Mehran Marri is a threat to their national interests/security and decided to deny him entry. It is not in favour of any country to allow terrorists on its soil," he maintained.

The spokesperson expressed concerns over the death sentence awarded to six people by a court in Bangladesh for the events related to 1971.

"Pakistan is deeply concerned over this development. We hope and expect that the government of Bangladesh should uphold its commitment, as per the Tripartite Agreement of 1974, wherein it decided not to proceed with the trials as an act of clemency.